Last Updated on June 8, 2023
In 2020 PBS celebrates its 50th anniversary; in 2021 Masterpiece joins the party. We thought it a perfect time to look back on the period dramas that have aired on Masterpiece, season by season, one post at a time.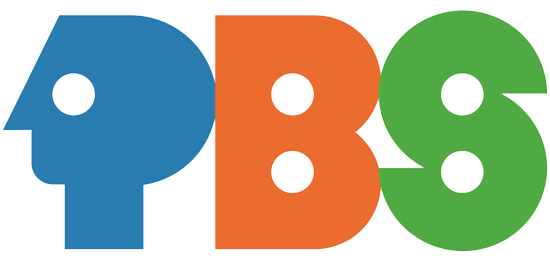 PBS logo 1971 – 1984 TM and © PBS, Inc., all rights reserved
---
To help keep this site running: Willow and Thatch may receive a commission when you click on any of the links on our site and make a purchase after doing so. 
---
Below, we share some history of PBS Masterpiece, and then list the period drama line-up for the first season of the program in 1971 – 1972.
At the end of the article you'll find links to subsequent seasons.
---
---
In 1967, BBC adapted The Forsyte Saga. Across the pond, the series caught the attention of Stanford Calderwood, President of Boston's PBS affiliate WGBH. Calderwood only held his position for a short while, but without him there would be no Masterpiece. He had the idea to partner with BBC and convinced Mobil to underwrite the costs to bring the best of British drama to viewers in the US.
In 1971, Masterpiece Theatre launched, and Sunday night viewing was never so classy.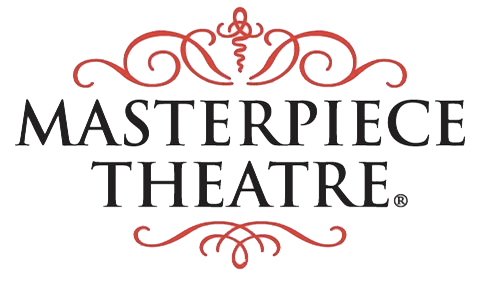 Masterpiece Theatre logo 1971 – 2007 TM and © PBS, Inc., all rights reserved
Years later, Exxon bought Mobil, and they downsized. They finally eliminated their support in 2004, which made Masterpiece dependent on PBS. The programing suffered; period drama can cost up to $3 million an hour to make. But Americans had grown used to watching British costume dramas and PBS wasn't about to give up. 
They'd find support again and in 2008, Masterpiece Theatre rebranded the series. In addition to dropping the "Theatre" from its name, the series divided its programming into three different seasons—Masterpiece Classic, Masterpiece Mystery!, and Masterpiece Contemporary. 

Masterpiece Theatre logo 2007 – present TM and © PBS, Inc., all rights reserved
Over the years, Masterpiece has presented classic literary adaptations, become a favorite channel for Angophiles, created original programming, and has come to be America's longest-running weekly primetime drama series. The seasons have seen several hosts, first British-born Alistair Cooke, followed by Russell Baker beginning in 1992, then Gillian Anderson (Bleak House's Lady Dedlock), and other actors like Alan Cumming, Matthew Goode, David Tennant, and Laura Linney who introduced "Downton Abbey."
According to longtime PBS Executive Producer Rebecca Eaton, "Masterpiece used to be mini-series and singles. Ten years ago there might have been 12 or 15 titles in a year. Now (2016) there might be six or seven, because they're longer, returning series."
Through interviews, photos, and personal anecdotes, Eaton's book Making Masterpiece: 25 Years Behind the Scenes at Masterpiece Theatre and Mystery! on PBS is an in-depth look at the TV program guaranteed to deliver "high production values, glorious costumes and far-away landscapes." 
She reveals what went on behind the scenes during such triumphs as Cranford and the multiple, highly-rated programs made from Jane Austen's novels, as well as her campaign to attract younger viewers.
Along the way she shares stories about actors and other luminaries such as Alistair Cooke, Maggie Smith, Diana Rigg, Benedict Cumberbatch and Daniel Radcliffe, whose first TV role was as the title character in David Copperfield.
In late November of 2019, PBS announced that Eaton was transitioning to a role as Executive-Producer-At-Large, and Susanne Simpson would become the person responsible for the slate of programming for the series and its day-to-day operations. What hasn't changed: a commitment to (period, historical, costume, British, mystery, and contemporary) dramas that sweep viewers off their feet, Sunday after Sunday. 
Some of the earliest programming is still available to stream or own, and in the following descriptions, we will let you know when it is (and we'll also link to the books that inspired the adaptations). Let's take a stroll down memory lane, and see how the choice of British costume dramas and historical series on Masterpiece has evolved over the years.
*Titles are listed in order of their air date. Links to following seasons are at the end of the page as they become available. 
---
---
Period Dramas on PBS Masterpiece Season 1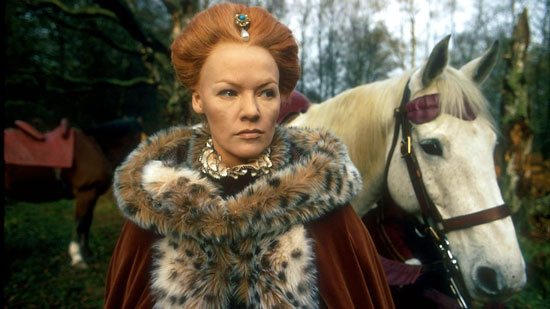 ---
---

The First Churchills (1969)
This is the period drama that kicked off the series! Masterpiece premiered in 1971 with "The First Churchills," a BBC mini-series about the lives of John Churchill, the first Duke of Marlborough, and his wife Sarah. Hosted by Alastair Cooke.
Set in 17th and 18th century England in the court of King Charles II, John and Sarah Churchill move with adroitness and honesty, becoming the confidants of monarchs. John, first Duke of Marlborough was a military genius whose brilliance on the battlefield saved England from defeat, just as his descendent Sir Winston Churchill saved England 300 years later.
Sarah was an uncompromising beauty with wit, temper and a matching political savvy. Their power grew over the years until they were the virtual rulers during the reign of Queen Anne. The historical drama presents the lives of John and Sarah Churchill from their meeting in 1673 until a time shortly before the first duke's death in 1722.
12 episodes
Starring John Neville, James Villiers, John Westbrook, Robert Robinson, Sheila Gish, Susan Hampshire.
First aired on Masterpiece in 1971.
---

The Spoils of Poynton (1970)
In BBC's adaptation of the Henry James novel, Adela Gereth has taken young Fleda Vetch under her wing. Adela is intensely houseproud, and sees a potential future mistress of the house in Freda, and an inheritor of her life's work.
In the first episode, the cultivated Mrs Adela Gereth is worried that her son Owen will marry Mona Brigstock – she considers Mona to be brash and completely unsuitable. Owen soon gets engaged to Mona and expects to take over Poynton, the family's large country house, which is filled with valuable antique furniture, pictures and collections. Mrs Gereth does not want to let go of the house, but she is even more attached to the contents.
Best known for his novels the chronicle the passions and missteps of 19th century Americans in Europe, Henry James continues to appeal to modern sensibilities with his deep understanding of character.
The period drams "proves enormously entertaining as a mother and son manipulate a kind-hearted young woman in their fight with each other to claim the treasures of the family estate. Gemma Jones, Ian Ogilvy, and especially Pauline Jameson (as, of course, a scheming matriarch) skillfully balance light and dark as simple acquisitiveness turns into bitter struggle." – Bret Fetzer
4 episodes
Starring June Ellis, Diane Fletcher, Pauline Jameson, Ian Ogilvy, Gemma Jones.
First aired on Masterpiece in 1971.
---

The Possessed (1969)
Based on Dostoyevsky's book, also called The Devils (1872), the BBC series is about political life in Imperial Russia in the mid nineteenth century. There are four main characters, Verkhovensky, Tikhon, Shatov, and Stavrogin. Through their eyes, we see the established order in Russia descending into political chaos as revolutionary democrats increase in power and numbers.
"The story Dostoyevsky tells is… a dark comedy, cruelly funny in its depiction of high-minded intellectuals toying with revolutionary notions without understanding anything of what revolution means in practice." – BBC News
6 episodes
Starring Rosalie Crutchley, David Collings, James Caffrey, Keith Bell, Joan Hickson, Joseph O'Conor.
Currently unavailable.
First aired on Masterpiece in 1971.
---

Pere Goriot (1968)
This BBC period drama is based on Honore de Balzac's 1835 book Old Goriot. Eugène de Rastignac, an idealistic and ambitious law student, comes to Paris and finds lodging in the same boarding house as a former pasta maker, Père Goriot. While the other lodgers abuse Goriot, Eugène is symapthetic to the meek and mild Goriot.
Rastignac delays his law studies to enter into Parisian society, and begins an affair with one of Goriot's married daughters.
4 episodes
Starring Michael Goodliffe, Angela Browne, Andrew Keir, Michael Bilton, David Dundas, Patsy Rowlands, Anna Cropper.
Currently unavailable.
First aired on Masterpiece in 1971.
---

Jude the Obscure (1971)
Born into poverty, young Jude Fawley refuses to accept his lot in life. He dreams of going to Christminster University, but his start in life as a penniless orphan means he becomes a stone-mason instead, and that's just one of many of his dreams that will be shattered. Tricked into a loveless marriage, his wife deserts him, and he begins a scandalous relationship with his cousin Sue Bridehead.
The BBC mini-series is adapted from the Thomas Hardy story which explores some of the social problems in Victorian England, including those relating to the institutions of marriage, the Church, and education. The book "scandalised the late Victorian establishment and marked the end of his career as a novelist."
6 episodes
Starring Daphne Heard, Fiona Walker, Robert Powell, John Franklyn-Robbins, Alex Marshall.
First aired on Masterpiece in 1971.
---

The Gambler (1968)
Alexis is a young Russian nobleman who has seen better times. He is totally obsessed with the roulette wheel. Lack of money has now forced him to take him a job as tutor for a Russian general's family. The story is set in the Victorian era in Roulettenburg, a German town famous for its casino. It is the casino which influences directly the lives of all the main characters–the woman Alexis loves, Polina; his young English friend, Astley; and even Grandmamma.
He swears he will quit as soon as he breaks even – but of course that will never happen. His tangled love affairs and complicated life centre on the fatal attractions of gambling, both at home in Russia and at the fashionable German watering holes. A BBC mini-series based on the short novel by Fyodor Dostoyevsky.
2 episodes
Starring Philip Madoc, Colin Redgrave, Maurice Roëves, Georgina Ward, John Phillips, Edith Evans, Fay Bura.
Currently unavailable.
First aired on Masterpiece in 1971.
---

Resurrection (1968)
From Leo Tolstoy's last completed novel, written at the close of the Victorian era, Resurrection is an intimate, psychological tale of guilt, anger and forgiveness novel. Adapted by BBC, nobleman Dmitry Nekhlyudov is summoned to serve on the jury in criminal court. As the prisoners brought in, he is shocked to recognize one of them: a woman he once loved.
Realizing that he was the one who pushed her onto the wrong path and feeling guilty, Nekhlyudov attempts to correct the mistake.
4 episodes
Starring Alan Dobie, Bridget Turner, John Stratton, Constance Lorne, Eithne Dunne, Tina Mathews.
Currently unavailable.
First aired on Masterpiece in 1971.
---

Cold Comfort Farm (1968)
In the mid-1930s, Flora Poste is orphaned at the age of twenty and begins writing to all her relatives for jobs. She receives a cryptic note from the Starkadder family at Cold Comfort Farm, which she expects to be "appalling but interesting" – and where she'll use her talents to fix things (and people).
Adapted by BBC from Stella Gibbons' 1932 satirical novel about "a resourceful young heroine finds herself in the gloomy, overwrought world of a Hardy or Bronte novel and proceeds to organize everyone out of their romantic tragedies into the pleasures of normal life." (Sharon Cumberland) Not to be confused with the 1995 movie version. 
3 episodes
Starring Rosalie Crutchley, Peter Egan, Sarah Badel, Alastair Sim, Fay Compton, Fionnula Flanagan, Brian Blessed.
Currently unavailable.
First aired on Masterpiece in 1971.
---

The Six Wives of Henry VIII (1970)
BBC's six-episode lavish period drama brings Tudor England to life in the dramatization of Henry VIII's relationships with each of his six wives. Each episode is devoted to one wife from Catherine of Aragon to Catherine Parr, and is a complete play in itself. Through their stories, the character of England's most infamous, fickle king is revealed.
6 episodes
Starring Keith Michell, Annette Crosbie, Dorothy Tutin, Anthony Quayle, Patrick Troughton, Angela Pleasence, Wolfe Morris.
First aired on Masterpiece in 1972.
---

Elizabeth R (1971)
When Elizabeth Tudor comes to the throne, her advisers know she has to marry. Doesn't she? Thus starts a decades-long political/ matrimonial game, during an age of high passions and high achievement.
Glenda Jackson gives a stunning performance as Elizabeth I, cited by some historians as the most accurate portrayal of the Virgin Queen. While still a princess, Elizabeth extricates herself from a plot to kidnap young Edward VI. After Edward dies, Elizabeth's sister, Mary assumes the throne and imposes Catholicism on her subjects.
Each episode is by a different writer. Over the course of the series Jackson had to age from teenage princess to elderly queen. The costumes from the show – designed by Elizabeth Waller, went on tour, due to public demand. 
6 episodes
Starring Glenda Jackson, Rosalie Crutchley, Ronald Hines, Robert Hardy, Stephen Murray, Robin Ellis.
First aired on Masterpiece in 1972.
---

The Last of the Mohicans (1971)
Three trappers protect a British colonel's daughters in the midst of the French and Indian War.
In 1757, half-sisters Cora and Alice Munro set out to join their father, the British Commander of Fort William Henry. After they are betrayed by the villainous Huron Magua, the sisters are rescued by Hawkeye, whose efforts to lead them to safety are aided by Chingachgook and his son Uncas.
From BBC, and based on the novel of the same name by James Fenimore Cooper, the adaptation is thought to be a faithful reflection of the book.
8 episodes
Starring Andrew Crawford, Joanna David, Tim Goodman, Kenneth Ives, Philip Madoc, John Abineri, Richard Warwick.
First aired on Masterpiece in 1972.
---
---
More Seasons of Period Dramas on PBS Masterpiece
Lists of period dramas for additional seasons of PBS Masterpiece will be linked below as soon as we complete them. 
Period Dramas on Masterpiece Theatre Season 2
Period Dramas on Masterpiece Theatre Season 3
Period Dramas on Masterpiece Theatre Season 4
Period Dramas on Masterpiece Theatre Season 5
Period Dramas on Masterpiece Theatre Season 6
Period Dramas on Masterpiece Theatre Season 7
Period Dramas on Masterpiece Theatre Season 8
Period Dramas on Masterpiece Theatre Season 9
Period Dramas on Masterpiece Theatre Season 10
Period Dramas on Masterpiece Theatre Season 11
Period Dramas on Masterpiece Theatre Season 12
Period Dramas on Masterpiece Theatre Season 13
Period Dramas on Masterpiece Theatre Season 14
Period Dramas on Masterpiece Theatre Season 15
Period Dramas on Masterpiece Theatre Season 16
Period Dramas on Masterpiece Theatre Season 17 
---

---
If you enjoyed this post, wander over to The Period Films List. You'll also want to see our article on Masterpiece host Alistair Cooke,  read about the history of PBS Masterpiece and some of the top Masterpiece filming locations to visit, and see our list of Masterpiece Classics Streaming on Prime Video.