Last Updated on January 14, 2021
In 2020 PBS celebrates its 50th anniversary; in 2021 Masterpiece joins the party. We thought it a perfect time to look back on the period dramas that have aired on Masterpiece, season by season, one post at a time.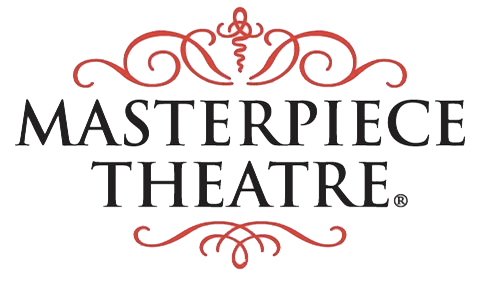 Masterpiece Theatre logo 1971 – 2007 TM and © PBS, Inc., all rights reserved
---
To help keep this site running: Willow and Thatch may receive a commission when you click on any of the links on our site and make a purchase after doing so. 
---
Below, we list the period drama line-up for season sixteen of Masterpiece Theatre, which aired in 1986 – 1987. 
Some of the earliest PBS Masterpiece programming is still available to stream or own, and in the following descriptions, we will let you know when it is (and we'll also link to the books that inspired the adaptations).
Let's take a stroll down memory lane, and see how the choice of British costume dramas and historical series on Masterpiece has evolved over the years. Titles are listed in order of their air date.
For some history of PBS Masterpiece, and the programming in other seasons, see this page.
---
---
Period Dramas on PBS Masterpiece Season 16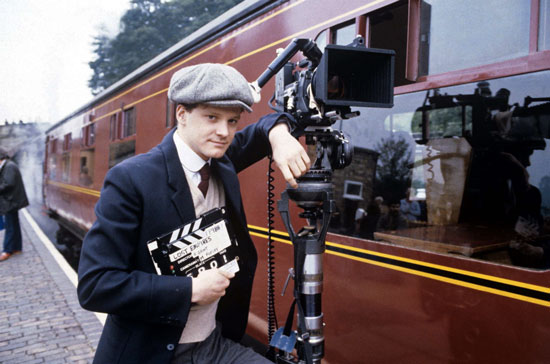 ---
---

Paradise Postponed (1986)
Set in a small village in England beginning after the Second World War, "Paradise Postponed " follows forty years in the family of Reverend Simeon Simcox, Rector of Rapstone Fanner, who dies quietly in his rectory leaving a mysterious will and a baffled family.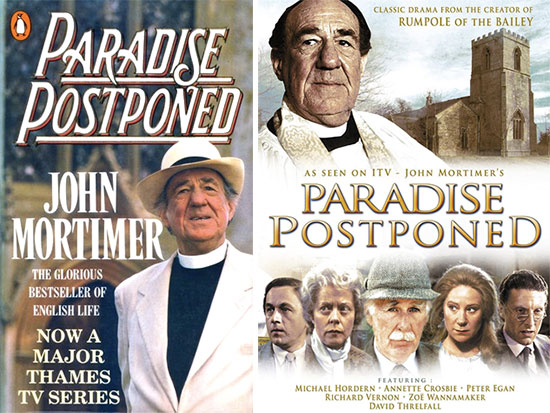 His son, Fred, sets out to find the secret of his father's past — told in flashbacks that hopscotch through the postwar decades. Son Henry is determined to contest the will which leaves the estate to Leslie Titmuss, who rose from humble beginnings to Cabinet member in the Conservative government.
The 11-episode  British TV mini-series is based on the 1985 novel by writer John Mortimer, who had previously adapted Brideshead Revisited as a television series and penned "Rumpole of the Bailey."
Episode 1: Death of a Saint: From the time Leslie Titmuss was a young boy, Reverend Simcox encouraged his endeavors. Now an accounts clerk at the Simcox brewery, Titmuss shows every sign of being on the way up. The same can't be said of the rector's sons, Henry and Fred, who appear to be on a downward track.
Episode 2: The Temptation of Henry Simcox: The relationship between Fred, the jazz-drumming medical student, and Agnes, the local doctor's daughter, hits a sour note. Meanwhile, Henry finds out that he and his brother have more in common than either could have guessed. And Titmuss makes his own moves on the romantic front.
Episode 3: Chez Titmuss: Fred's relationship with Agnes's father, Dr. Salter, improves even as his affair with Agnes ends. Titmuss's romance with Charlotte Fanner, on the other hand, goes from strength to strength, but both sets of parents disapprove.
Episode 4: Living in the Past: Henry and Agnes get married and have a child, and the brothers finally reconcile. But as he's coming to terms with his current life, Fred also begins to probe some mysteries in his past. Always looking to the future, Leslie Titmuss engineers a victory for the hated Labour Party in the parliamentary election.
Episode 5: The Wrongs of Man: The death of a local poacher is thought to be accidental. But Fred isn't convinced. Why did Dr. Salter always pretend he didn't know the man? The good doctor and the poacher may share more in common than meets the eye–and seem destined for the same fate.
Episode 6: The Lost Leader: Titmuss eyes the Conservative Party nomination for the parliamentary seat recently lost to the socialists. First, though, he has to maneuver a rival out of the way. Then his wife, Charlotte, threatens to thwart his chances.
Episode 7: And a Happy New Year to You, Too!: The extended Simcox clan gathers at the rectory for Christmas, while the Titmusses join the Fanners. But the season's goodwill proves in short supply. Agnes learns disturbing news about Henry, now a successful novelist. By New Year's Eve, tensions threaten to erupt into open hostilities.
Episode 8: Enigma Variations: Dr. Salter finally breathes his last, as if Leslie Titmus being a member of Parliament is too much for him to bear. His daughter, Agnes, meanwhile, tires of Henry's infidelities and walks out. And Fred, grown disenchanted with the woman in his life, leaves as well.
Episode 9: The Gods of the Copy Book Headings: It's election time again for Leslie Titmuss, MP, and he hits the stumps. A father now, he's determined to get young Nicholas into the best boarding school, which creates more friction with his wife. Titmuss encourages Charlotte to find interests outside the home, but her new cause has tragic results.
Episode 10: Faithful, Unfaithful: Titmuss has recovered politically from his personal heartbreak, but moves are afoot to unseat him. Henry targets Titmuss, determined to contest Reverend Simcox's will in court. Fred, however, is equally adamant about not basing the case on his father's supposed insanity.
Episode 11: The Simcox Inheritance: Fred finally learns the truth about his father–and that the Simcox, Fanner, and Titmuss families are linked in a way that no one could have imagined. Truths of all sorts catch up with Leslie Titmuss as well, who risks losing both his fortune and his political career.
Starring Paul Shelley, Jill Bennett, Peter Egan, Annette Crosbie, David Threlfall, Michael Hordern, Richard Vernon, Zoe Wannamaker.
First aired on Masterpiece in 1986
---

Goodbye, Mr. Chips (1984)

Based on the 1934 novel of the same name written by English author James Hilton, BBC's 6-episode "Goodbye, Mr. Chips" is the story of a master at a British public school from last years of the 19th century to the years between the two World Wars.

Roy Marsden, who stars as Mr. Chips, is known for playing the mystical character John Stockton in the long-running BBC series "The Case-Book of Sherlock Holmes" (1991) with Jeremy Brett, and as Adam Dalgliesh in the Anglia Television dramatizations of P. D. James's detective novels.
Spanning the Victorian and Edwardian eras, and moving through post-World War I days, Marsden called "Mr. Chips" an "appraisal of the end of empire."
Robert Donat played a romantic Mr. Chips in 1939, followed by Peter O'Toole's performance of the teacher in 1969. Martin Clunes took on the role in the 2002 PBS Masterpiece adaptation.
Starring Roy Mardsen, Jill Maeger,  Anne Kristen, George Baker, Sarah Sherborne, Daniel Flynn, Peter Baldwin.
Episode 1: Dramatized by Alexander Baron, the novel was an instant bestseller when first published. The memories of 85-year-old Mr Chips of his long years as a master at Brookfield School have moved the hearts of millions of readers for over 50 years.
Episode 2: Overcoming his early difficulties, Chips has settled down over the years to the humdrum life of a bachelor housemaster. Then he meets the young and lovely Katherine, and his life is transformed.
Episode 3: Chips has met and married his Katherine and is blissfully happy. But when Katherine quarrels with Mrs Wickett, Chips finds himself caught between conflicting loyalties.
Episode 4: Shattered by Katherine's death in childbirth, Chips struggles to find the courage to face life alone. At first it seems as if not even his beloved Brookfield School can provide consolation.
Episode 5: Chips has emerged victorious in his quarrel with the new headmaster. But now he must face a far greater threat to his tranquil life at Brookfield – the menacing shadows of war.
Episode 6: The Great War is at its height. Not only have many of Chips's former pupils been killed, but also his best friend, the German master, Max Staefel.
Currently unavailable
First aired on Masterpiece in 1987
---

Lost Empires (1986)
Nominated for numerous awards and starring Colin Firth, this haunting saga is based on British author J.B. Priestley's 1965 novel. Set on the eve of World War I, "Lost Empires" unfolds against the backdrop of the coming conflict in Europe.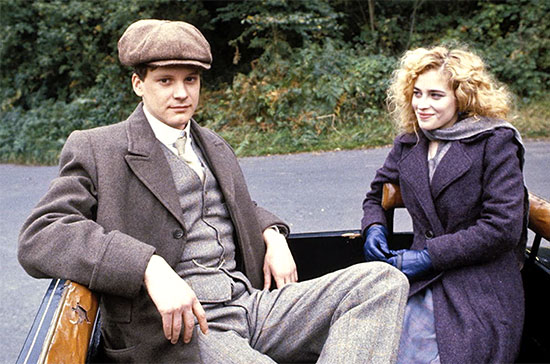 In 1913, young Richard Herncastle joins his Uncle Nick's magic act and is introduced to the enchanted world of the British music hall. Traveling from one city to the next, assisting at conjuring acts and disappearing acts, Richard comes to know romance, politics, and high adventure. The next year, in a true and terrifying vanishing act, the guns of August blast away that world forever.
Episode 1: New arrival Richard makes an immediate impact on the other members of the act, especially the women. Hired as a stage assistant, he soon begins performing roles. But just as Richard embraces the limelight, one of his colleagues decides he can't take it.
Episode 2: Uncle Nick's conjuring skills are put to the test when an on-the-run suffragette leader asks for his help–to make her disappear before the police can arrest her. Much to Richard's distress, an attractive young singer named Nancy Ellis plans to vanish as well.
Episode 3: Richard turns his attentions to another woman in the act–or rather, she turns her attentions to him. An older woman with a mysterious past, Julie Blane displays more than a few warning signs. Richard has to decide whether or not to heed them.
Episode 4: With the help of an ex-heavyweight boxer, Tommy Beamish exacts his revenge on Julie. The incident prompts Uncle Nick to come to the aid of his nephew and Jule to react unexpectedly.
Episode 5: Richard gets mixed up with a volatile young singer and her entourage. At first, the woman simply requests that Richard sketch her portrait. But soon, he unwittingly enters a new, darker side of theatre life.
Episode 6: The troupe gets a shock when one of their acrobats is found strangled. The local police feel unable to handle the case, and Scotland Yard sends an inspector to investigate. Meanwhile, Richard makes a desperate attempt to reconnect with Nancy Ellis.
Episode 7: The police close in on a murder suspect, but Uncle Nick has one last trick up his sleeve before he strikes out for America. As war breaks out, Richard enlists in the army and heads to the Western Front, where he runs into a surprising figure from his past.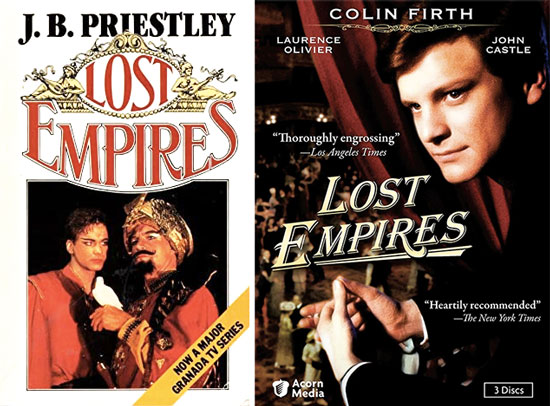 Starring Colin Firth, Beatie Edney, John Castle, Gillian Bevan, Rachel Gurney, Mike Edmonds, Carmen Du Sautoy, Laurence Olivier, Brian Glover.
First aired on Masterpiece in 1987
---

Silas Marner – The Weaver Of Raveloe (1985)
This is the story of a respectable weaver wrongfully accused of theft, who becomes a virtual hermit until his own fortune is stolen and an orphaned child is found on his doorstep.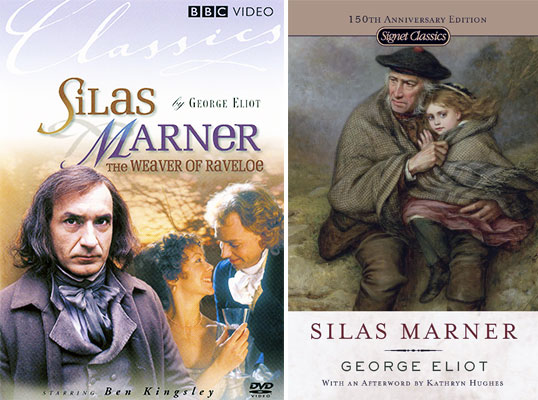 In 18th century England a Scrooge-like weaver named Silas Marner hordes his gold and steers clear of all human contact. His whole world is subsequently turned upside down when his riches are stolen and a little lost girl comes wandering into his life. He decides he will look after her, and the experience changes his life.
You may want to keep a big box of tissues handy for this BBC movie-length adaptation of George Eliot's candle-lit classic novel of hope, redemption, and the indomitable human spirit.
Starring Ben Kingsley, Patrick Ryecart, Jenny Agutter. Freddie Jones, Jonathan Coy, Jim Broadbent, Patsy Kensit.
First aired on Masterpiece in 1987
---

Star Quality: Noel Coward Stories (1985)

In 1940s England, a young playwright is getting his first play produced by an important director. But the director wants to get a temperamental actress for the lead. And when Lorraine Barry arrives at the first reading, the battle is begun between director and star, with the poor playwright caught in the middle.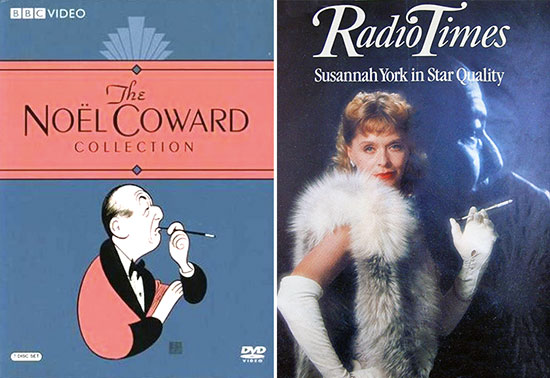 A BBC adaptation of Noel Coward's forgotten final play.
Starring Susannah York, Judi Dench, Tom Courtney, Ian Richardson, Peter Chelsom, Ian Richardson, Peter Chelsom.
First aired on Masterpiece in 1987
---

The Death of the Heart (1987)
An adaptation of Elizabeth Bowen's novel about adolescent love and betrayal. In 1930s London, an awkward 16-year-old struggles to find herself through a disastrous love affair.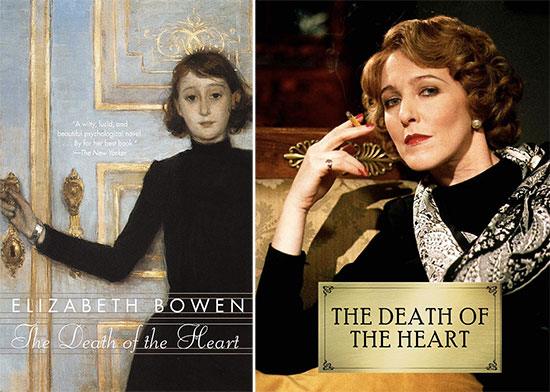 The orphaned Portia is stranded in the sophisticated and politely treacherous world of her wealthy half-brother's home in London.There she encounters the attractive, carefree cad Eddie. To him, Portia is at once child and woman, and her fears her gushing love. To her, Eddie is the only reason to be alive.
But when Eddie follows Portia to a sea-side resort, the flash of a cigarette lighter in a darkened cinema illuminates a stunning romantic betrayal–and sets in motion one of the most moving and desperate flights of the heart in modern literature.
Starring Patricia Hodge, Nigel Havers, Robert Hardy, Phyllis Calvert, Miranda Richardson, Daniel Chatto, JoJo Cole.
First aired on Masterpiece in 1987
---

Love Song (1985)
When William Hatchard and Philippa Jameson (Michael Kitchen and Diana Hardcastle) meet at Cambridge, it's dislike at first sight – which doesn't ultimately prevent their falling in love and having a long if highly competitive marriage as they vie for academic prestige in "Love Song."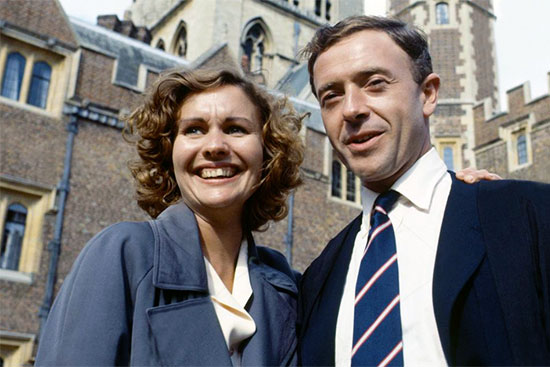 Noted international film and stage star Constance Cummings and Maurice Denham play the contentiously loving couple in their later years in this two-part drama based on the story Old Love by Jeffrey Archer.
Starring Michael Kitchen, Maurice Denham, Constance Cummings, Diana Hardcastle, Fiona Shaw, Diana King.
Currently unavailable
First aired on Masterpiece in 1987
---

If you enjoyed this post, wander over to The Period Films List. You'll also want to check out our list of Masterpiece Classics Streaming on Prime Video.