Last Updated on December 24, 2019
Rebecca Eaton. If you love PBS period dramas, you are probably familiar with the name. As Executive Producer of MASTERPIECE for 35 years, she has been responsible for series ranging from "The Tenant of Wildfell Hall" to "Wives and Daughters," and from "Sense & Sensibility" and "Cranford" to "Downton Abbey." 
In late November of 2019, PBS announced that Eaton was transitioning to a role as Executive-Producer-At-Large.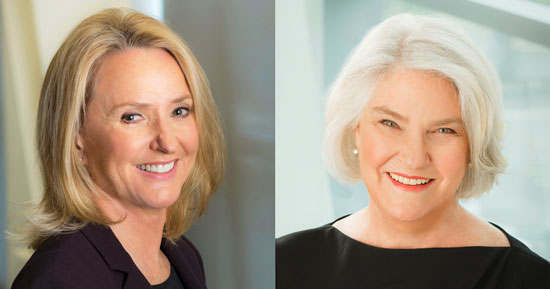 ---
To help keep this site running: Willow and Thatch may receive a commission when you click on any of the links on our site and make a purchase after doing so.
---
The new Executive Producer of PBS MASTERPIECE — the person responsible for the slate of programming for the series and its day to day operations — is Susanne Simpson. We wondered, what does that mean for fans of period dramas?
So we asked her.
---
---
Since joining MASTERPIECE in 2007, Susanne Simpson has been responsible for such programs as "Wolf Hall" and "Victoria" — and oversaw all aspects of the US broadcast of "Downton Abbey" — the most watched drama in PBS history.
That's very comforting information for period drama fans concerned how a change in the Executive Producer role could impact the programming of their favorite genre. But to make sure she was a kindred spirit, we talked with Simpson, a two-time Academy Award® nominee and two-time Emmy® winner, and Executive Producer of the award-winning MASTERPIECE Studio podcast, to ask her about the future of period dramas on MASTERPIECE.
WAT: Hi Susanne – thanks for talking with us. Our readers will be curious to know how you personally feel about period dramas.
Susanne: I have always loved period dramas, especially costume dramas, and so does the MASTERPIECE audience. Among my favorites is "Little Dorrit," with a very young Claire Foy playing the lead. She's now well known to American audiences for playing the young Queen in the first two seasons of "The Crown." I also love period pieces like Mrs Wilson, which is about Ruth Wilson's grandmother, as well as Les Misérables, which is a very profound story.
WAT: Why do you think British costume dramas are important to US audiences?
Susanne: During the years of "Downton Abbey" we were often asked why people love British period pieces. "Downton" had amazing actors, beautiful costumes but I think that most people just loved the characters. The quality of the writing and acting was spectacular, and that's because Britain has had a long theater tradition that trains writers and actors.
Americans may also love British-made programs because we don't have our own royal family, so maybe we're curious about the British royals and the manners that come along with it. Certainly, our audience loves history and the British take their history very seriously and that creates very authentic recreations of the past.
WAT: Are you looking forward to bringing more historical, costume, and period dramas to MASTERPIECE in 2020?
Susanne: We're very excited to be showing "Sanditon," Jane Austen's last and unfinished novel, which premieres January 12. It stars Theo James as a kind of Mr. Darcy character. You may remember James as he appeared in "Downton Abbey" playing Mary's love interest, Mr. Pamuk. The series has two young actors, Rose Williams and Crystal Clarke, who are new to to our audience… and they're just terrific.
After Sanditon, we have a period drama called World on Fire that looks at World War II through the eyes of a young man, Harry Chase, who is caught in a love triangle with two women. It's an epic series with characters in Britain, Poland, France and Germany, starring Helen Hunt as an American journalist as well as Sean Bean, Lesley Manville and Jonah Hauer-King as Harry. It's an exciting and very moving show coming on April 5.
WAT: And after that?
Susanne: As for the future, we're always looking for great costume and period drama so we'll have more to come, I'm sure.
WAT: Thank you… that's exactly what we needed to hear!
Susanne added "It's an incredible honor to be taking over a series with MASTERPIECE's unique history – one that has created a devoted audience for British drama. For 12 years, I've worked closely with Rebecca Eaton, and I'm so grateful for her, and WGBH's, support. With the wealth of great drama coming from our UK partners, it's a thrilling time to be working at MASTERPIECE."
Using her "sharp-eyed sense of story and character," Rebecca Eaton, who has headed MASTERPIECE since 1985, will still work to bring us the best in British and historical period dramas. Her new role as Executive-Producer-at-Large will allow her to focus on the development of new drama projects and fundraising for the MASTERPIECE Trust.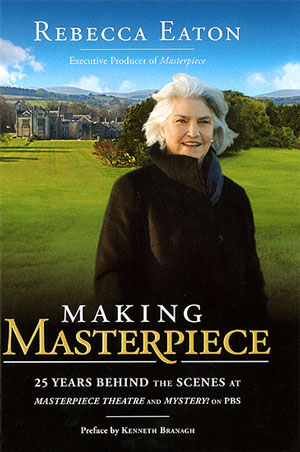 Eaton says, "For me, an Anglophile bookworm and the daughter of an English professor and an actress, MASTERPIECE has been my ideal professional home. I relish working with my British colleagues, the people who actually make and sell these fabulous programs, and I am convinced that MASTERPIECE is still vital today because of the steadfast support of PBS; our funders; and, most importantly, our famously loyal viewers."
Susanne Simpson also is reading as many British scripts as possible and has an eye on developing period dramas for the channel: "We (are looking at) what kind of programs we would like to have for Masterpiece. What does our audience really love? And some of them are costume dramas, so what we thought was, why don't we think about developing some of those shows from the ground up?" But the challenge is to find ways to finance the caliber of programming MASTERPIECE viewers expect.
One of the most celebrated producers in television, Eaton has led MASTERPIECE to 62 Primetime Emmy Awards®, 16 Peabody Awards, six Golden Globes®, and two Academy Award® nominations. In 2008 she oversaw a highly successful relaunch of the series which attracted a new generation of viewers. In 2011 she launched The MASTERPIECE Trust which, to date, has raised more than $20 million from dedicated viewers to secure the series' future.
Her memoir, MAKING MASTERPIECE: 25 Years Behind the Scenes at Masterpiece Theatre and Mystery! on PBS was published in 2013.
Eaton was named one of TIME Magazine's 100 most influential people and her distinguished career has earned her the official recognition of Queen Elizabeth II — with an honorary OBE (Officer, Order of the British Empire).
The iconic PBS series which has brought us so many of our favorite period and costume dramas will celebrate its 50th anniversary in 2021.

Earlier in November, PBS announced an update to its iconic brand, including a refreshed logo, bold color palette, custom typeface and illustration style. The new identity will roll out throughout 2020. Here's to another 50 years of PBS MASTERPIECE!
---
If you enjoyed this post, you'll want to wander over to The Period Films List. Also see the PBS Masterpiece Winter Schedule.