Valentine's Day is here, and you are looking for a period romance you haven't seen before, right? Here's just the thing: 30 historical and costume period (and period inspired) dramas that you may have missed.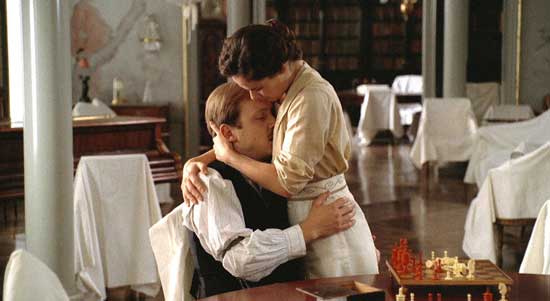 ---
To help keep this site running: Willow and Thatch may receive a commission when you click on any of the links on our site and make a purchase after doing so. 
---
Some are older, or are lesser known, and may not be on your radar. Others are newer, and maybe you didn't know they were available.
---
---
At the time of this writing, all the romantic period films listed here are included with your Prime subscription. Now if only every love story had a happy ending!
30 Period Romances You Haven't Seen


The Best Intentions (1992) 
Swedish master Ingmar Bergman penned this loving tribute to his parent's epic romance. In 1909, poor theology student Henrik Bergman falls in love with Anna Åkerbloom, the intelligent daughter of a rich family in Uppsala.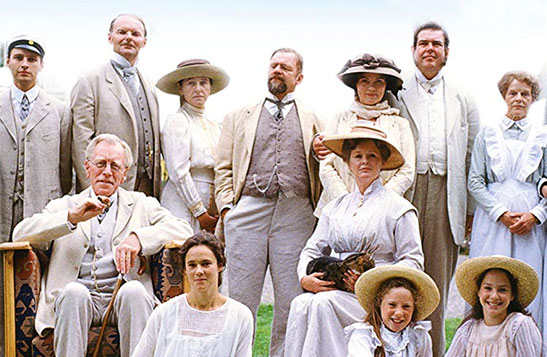 After marrying Henrik becomes a priest in northern Sweden. Urbane Anna hates living in the county, growing restless. She returns to Uppsala and the couple's love and is tested.
"An epic story of mismatched love shaped in the most intimate terms, the Ingmar Bergman-scripted "The Best Intentions" packs a sustained emotional wallop that lightens its three-hour span. Story spans 10 crucial years in the relationship of Henrik Bergman and Anna Akerblom, from their first meeting in 1909 to the early summer of 1918. Costuming and production design are both richly detailed." – Variety
Starring Samuel Froler, Pernilla August, Max von Sydow.
Rated PG-13

Breathe (2017) 
"Breathe" brings to life the inspiring true love story between Robin and Diana Cavendish, an adventurous couple who refuse to give up in the face of devastating odds.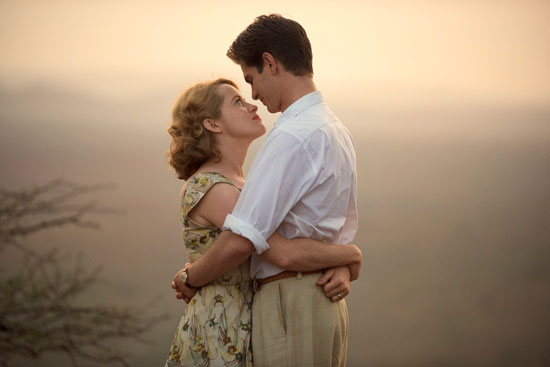 For his directorial debut, Andy Serkis brings to life the inspiring true love story between Robin and Diana Cavendish, an adventurous couple who refuse to give up in the face of a devastating disease. When Robin is struck down by polio at the age of 28, he is confined to a hospital bed and given only a few months to live.
With the help of Diana's twin brothers and the groundbreaking ideas of inventor Teddy Hall, Robin and Diana dare to escape the hospital ward to seek out a full and passionate life together — raising their young son, traveling and devoting their lives to helping other polio patients.
Written by two-time Academy Award nominated writer William Nicholson, and shot by three-time Academy Award winner Robert Richardson, "Breathe" is a heartwarming celebration of love and human possibility.
Starring Andrew Garfield, Claire Foy, Tom Hollander, Hugh Bonneville.
Rated PG-13

Cafe Society (2016) 
In the 1930s, a Bronx native moves to Hollywood and falls in love with a young woman who is seeing a married man. Woody Allen's Cafe Society follows Bobby from New York to Hollywood, and back to New York, where he is swept up in high society night life.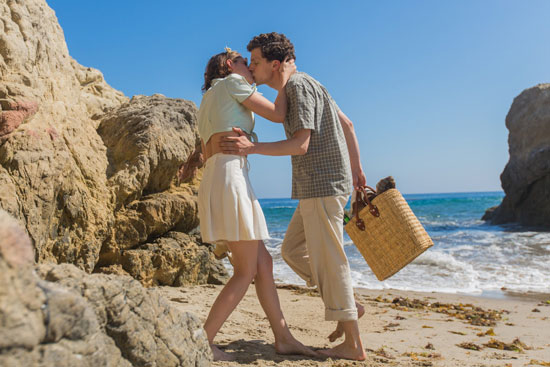 "A very cheerful and hopeful film that has a phenomenal period recreation." – Cinegarage
Starring Jesse Eisenberg, Kristen Stewart, Steve Carell.
Rated PG-13

Camila (1984) 
In the 1840's, Camila O'Gorman defies her prominent and politically-connected Buenos Aires family by publicly criticizing the Argentine dictator Juan Manuel de Rosas. When she meets Father Ladislao Gutierrez, who preaches against the dictator's death squads from his pulpit, she falls deeply in love with the man of God, further outraging her father, Adolfo. Hounded by both the church and the state, the couple must decide to flee or to stand their moral ground.
Camila O'Gorman is the daughter of an influential 19th century Argentine diplomat. Ladislao Gutierez is a Jesuit priest, also living in Argentina. Tortured by her so-called impure thoughts, Camila confesses these to Gutierez. Flouting tradition, convention, and the repressive Rosas political regime, Camila and the priest embark on a torrid affair. Based on a true story, the Spanish/Argentine co-production Camila was honored with a Best Foreign Film Oscar nomination.
Starring Susan Peccaro, Hector Alterio, Imanol Arias. 
Rated R for nudity and sexual situations. 

Civil Love (2012) 
Rachel Taylor lost her Union soldier husband in the Civil War. As the battles rage on she discovers a wounded Confederate soldier, Daniel, in her barn. A battle begins in her heart as she does the Christian thing and nurses him back to health while trying to reconcile this man with the image she had of the southerners who took her husband from her.
Daniel is being hunted by a rogue marshal and must stay hidden. Rachel's brother-in-law, Sheriff Jonathan Taylor, has always had feelings for her. He wants to marry her and take care of her family, but Rachel is resistant to his proposal. When her heart begins to soften toward Daniel, Jonathan doesn't take too kindly to it. With trouble coming from all sides, Rachel must find the strength to do what's right, protect her family and find the courage to open her heart again to love.
Starring Elise Groves, DeMoyne Hunt, Matthew Bellows.
Not rated but Dove Approved ages 12+
---

Creation (2010) 
Torn between faith and science, and suffering hallucinations, English naturalist Charles Darwin struggles to complete 'On the Origin of Species' and maintain his relationship with his wife.
"… a film about the way this disagreement played out in Darwin's marriage. Charles and Emma were married from 1830 until his death in 1882. They had 10 children, seven of whom survived to beget descendants who even today have reunions. They loved one another greatly." – Roger Ebert
Starring Paul Bettany, Jennifer Connelly, Benedict Cumberbatch.
Rated PG-13
---

December Bride (1991) 
Set in early 20th-century rural Northern Ireland, December Bride is based on a novel by Sam Hanna Bell. It tells a melancholy tale of a spirited woman who – after becoming romantically involved with two brothers – rejects social and religious constraints to live her own independent life.
This period drama set in 1909 in Northern Ireland tells the story of Sarah, a young woman born into poor circumstances in a devoutly Presbyterian family. Sarah and her mother Martha are hired to work as housekeepers by a widowed farmer, Mr. Echlin, who raises potatoes and sheep with his two sons, Frank and Hamilton. When Mr. Echlin dies, Martha leaves the farm and returns to her cottage, but Sarah stays behind, opting to work for Frank and Hamilton on her own terms.
Starring Saskia Reeves, Brenda Bruce, Ciaran Hinds, Donal McCann, Geoffrey Golden.
Not rated.
---

The Dressmaker (1988) 
In England during World War II, a repressed dressmaker and her sister struggle with looking after their 17-year-old niece  who is having a delusional affair with an American soldier. Aunt Nellie and Aunt Margo, have very different views on how to deal with their young niece and her relationship with the soldier.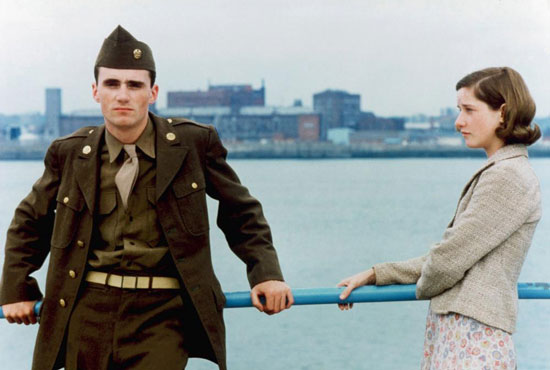 "John McGrath has adapted Beryl Bainbrige's 1973 novel for the screen with all of its dramatic dynamite intact. Jim O'Brien ("The Jewel in the Crown") directs "The Dressmaker" and turns it into a riveting Victorian morality tale." – Spirituality & Practice
Starring Jane Horrocks, Billie Whitelaw, Joan Plowright.
Not rated.
---

The Edge of Love (2008)
The life of poet Dylan Thomas is told through the stories of two free-spirited women who loved him in this fiery romantic drama set in wartime London.
When the Welsh poet Dylan Thomas and his flirtatious wife Caitlin sweep into war-torn London, the last thing they expect is to bump into Dylan's childhood sweetheart Vera. Despite her joy at seeing Dylan after so many years, Vera is swept off her feet by a dashing officer, William Killick, and finds herself torn between the open adoration of her new found beau and the wily charms of the exotic Welshman.
Starring Keira Knightley, Sienna Miller, Cillian Murphy.
Rated R for some sexuality, language and disturbing war images
---

The French Lieutenant's Woman (1981)
In this story-within-a-story, Anna is an actress starring opposite Mike in a period drama set in nineteenth century England, about the forbidden love between their respective characters, Sarah and Charles.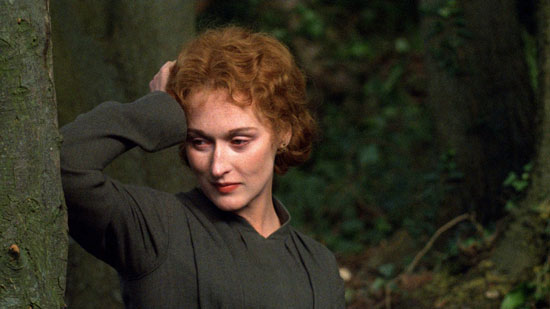 Both actors are involved in serious relationships, but the passionate nature of the script leads to an off-camera love affair as well. While attempting to maintain their composure and professionalism, Anna and Mike struggle to come to terms with their infidelity.
"Karel Reisz's immaculately visualized adaptation of John Fowles's best-selling book… an astonishingly beautiful film, acted to the elegant hilt." – New York Times
Starring Meryl Streep, Jeremy Irons, Hilton McRae.
Rated R but it is unclear why, perhaps because there's usage of a strong swear word. 
---

The Go Between (2015)
An Edwardian era romance from BBC. Adapted from LP Hartley's novel, this beautifully filmed period drama tells the story of forbidden desire and betrayal as seen through the impressionable eyes of a 13-year-old boy at the start of the 20th century.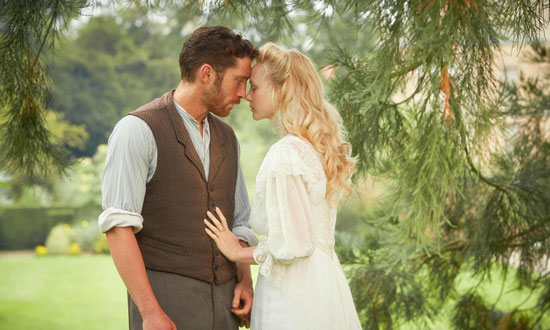 One of the most influential British novels of the 20th century, The Go-Between is a story of forbidden love, Edwardian strictures, betrayal and tragic naivety.
Starring Jack Hollington, Jim Broadbent, Samuel Joslin.
Not rated.
---

The Heritage of Love (2016)
Vera and Aleksander fall in love during the last few days of the Tsar's rule. After a short courtship, the two star-crossed lovers are engulfed and separated by the civil war. Nearly 100 years later, Aleksander will finally find Vera in the streets of Paris.
Starring Dima Bilan, Svetlana Ivanova, Aleksandr Baluev.
Rated 16+
---

I Capture The Castle (2003) 
A love story set in 1930s England that follows 17-year-old Cassandra Mortmain (Romola Garai), and the fortunes of her eccentric family, struggling to survive in a decaying English castle. When two wealthy young Americans arrive on the scene, both girls find themselves caught up in a world of tangled affections, love and betrayal in this adaptation of Dodie Smith's timeless classic.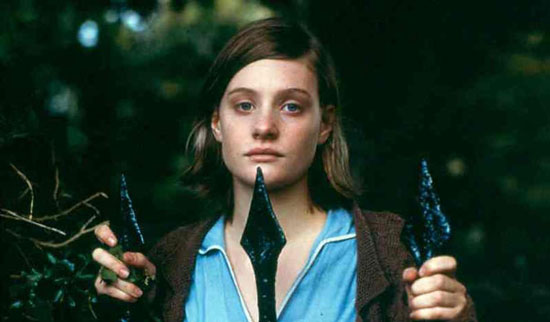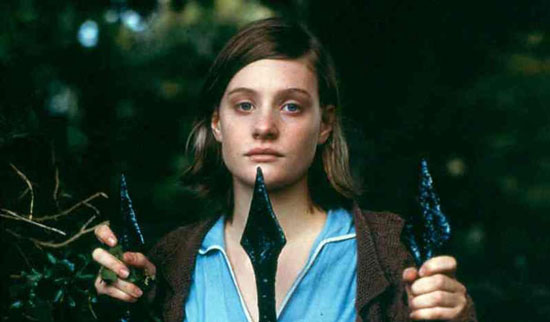 Seventeen-year-old Cassandra Mortmain struggles to survive in a decaying English castle. Her father is desperate to repeat the spectacular success of his first novel, but hasn't written a word for 12 years; her exquisite sister Rose can only rail against their fate; and their bohemian step-mother Topaz is a nudist, and no help at all. Salvation comes in the form of their American landlord Simon Cotton and his brother Neil.
Although initially repelled by Simon, Rose is determined to make him fall in love with her and succeeds. A wedding is arranged and Cassandra is left on the sidelines as everyone around her is drawn into a maelstrom of interconnected relationships. But events spiral out of control, and before the summer ends she will experience frustrated desire, first love, and a broken heart.
Starring Romola Garai, Rose Byrne, Bill Nighy, Tara Fitzgerald.
Rated R (for brief nudity)
---
---

Infinity (1996)
Nobel Prize-winning physicist Richard Feynman tries to save the woman he loves from a terrible disease. Based on a true story.
Richard Feynman is a talented young physics student at the Massachusetts Institute of Technology when he meets Arline Greenbaum. They quickly fall in love and plan on getting married. But when Arline discovers she has tuberculosis, and Feynman is hired by the government to work on the creation of the atomic bomb, his faith in science is thrown into doubt.
Starring Patricia Arquette, Matthew Broderick, James Hong.
Rated PG
---

Lady Chatterley's Lover (1981)
In this D.H. Lawrence adaptation, Sir Clifford Chatterley returns home from war severely injured and impotent, causing tension in his marriage to Lady Constance Chatterley. Clifford gives his young wife permission to seek a lover from the upper classes, but Constance becomes ill from the strain of caring for her husband. A visiting nurse recommends fresh air for her recovery, which leads her into the arms of gamekeeper Oliver Mellors.
Starring Sylvia Kristel, Shane Briant, Nicholas Clay.
Rated R for nudity and sexual situations. 
---

The Lightkeepers (2010)
Set in 1912, a solitary lighthouse keeper and a mysterious young stranger vow to swear off women for good – until a pair of beautiful, spirited women send all four of them sailing into uncharted romantic waters!
Starring Richard Dreyfuss, Blythe Danner, Bruce Dern, Tom Wisdom, Mamie Gummer.
Rated PG
---

Little England (2016)
Set in 1930's seafaring community of Andros, Greece, Orsa loves the ambitious but poor 2nd mate Spyros. Orsa is betrothed against her will to a wealthy captain despite promising Spyros that she would wait for him to return from a lucrative trip. Years later, Spyros has made his fortune as a cargo ship captain but tragedy unfolds when the Germans begin attacking the Greek maritime industry.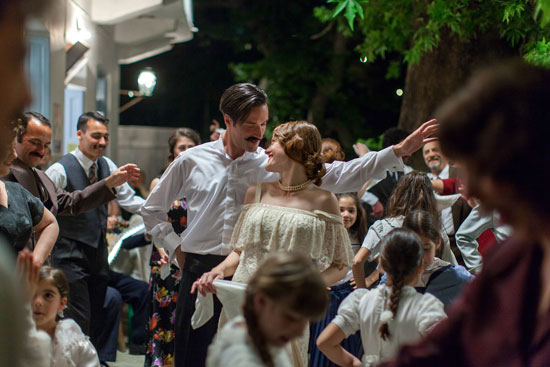 Starring Penelope Tsilika, Andreas Konstantinou, Sofia Kokkali.
Rated 16+
---

Love in a Cold Climate (2001)

Spanning a critical historical time from 1929 to 1940, three young women search for love in this BBC mini-series. The young women leave behind their careless and innocent youth as they pursue love and happiness through places far beyond their expectations. Dramatization of Nancy Mitford's novel.
Starring Elisabeth Dermot Walsh, Javier Alcina, Rosamund Pike, Alan Bates.
Rated TV-PG
---

Manon Lescaut (2013)
France, 1713. Des Grieux is a noble young student, wise for his years, who's preparing to become a knight of the Order of Malta. With a fine future as a teacher of rhetoric ahead of him, he meets a young commoner, Manon Lescaut, a candle maker's daughter. It's love at first sight.
Starring Céline Perreau, Samuel Theis, Xavier Gallais.
Rated 13+
---

Mathilde: The Affair to Break an Empire (2017)
This glorious costume drama is set at the twilight of Imperial Russia. It is based on the true story of a romantic relationship between the heir to the Russian throne, Nikolay Romanoff, and a ballerina in the Imperial Theater, Matilda Kshesinskaya, from the time the 22-year-old crown prince and 18-year-old dancer met in 1890 to the coronation of Nikolay and his wife Aleksandra Fedorovna in 1896.
Starring Michalina Olszańska, Lars Eidinger, Luise Wolfram, Ingeborga Dapkunaite.
Rated 18+
---

Max and Helene (2015)
Love, passion, and murder haunt a passionate romance in this drama. When the young soldier meets Helene, a torrid affair begins. 15 years after the war has ended, Max finds out that the love of his life was murdered in a concentration camp, setting off on a relentless manhunt for vengeance.
Starring Alessandro Averone, Carolina Crescentini, Ennio Fantastichini.
Rated 13+
---

On the Black Hill (1988) 
This isn't so much about romance, as it is about the loss of romance, between a couple. It is also about the romance of a place and its people. The film charts the of an embittered married couple's efforts to raise identical twin brothers in the turbulent early years of the 20th century. Sharing a unique bond, the brothers journey through eight decades of life, death and hardship together, all the while tied to the land on which they were raised. The epic sweep of the film takes in two world wars, exploring themes of nationalism, class, community, faith and pacifism. Featuring stunning photography and steeped in authentic rural imagery, "On the Black Hill" has been described as one of the best British films of the 1980s.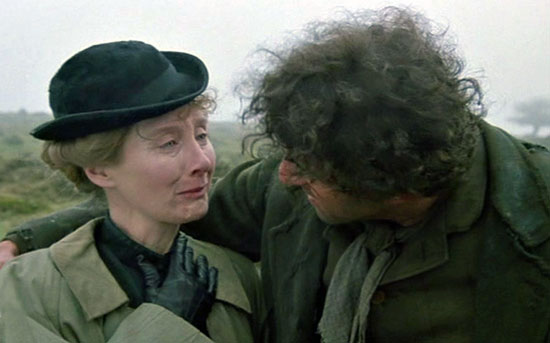 "Like the 1982 Bruce Chatwin novel, on which it is based, the movie could never have existed without Thomas Hardy. These are Hardyesque country people rooted to a natural world that is less than benevolent. They are bound to one another in relationships that are part emotional necessity, part torture. Sheepshearing is the least of their problems. In 1895, Mary Latimer, a minister's daughter played by Gemma Jones, marries a proud, rough-mannered farmer named Amos Jones. There is no question that passion as well as desperation figures into Mary's choice, and no surprise for viewers when Amos starts smashing dishes on the floor and criticizing the way his wife folds napkins as "very posh." – New York Times
Starring Bob Peck, Gemma Jones, Aled Baker, Rhys Baker, Iona Banks.
Not rated.

Parade's End (2012) 
A British aristocrat becomes caught up in an era of social upheaval and the onset of World War I in this compelling five-part HBO miniseries. At the center of the story is a man's effort to remain faithful in a loveless marriage, when he has found true love.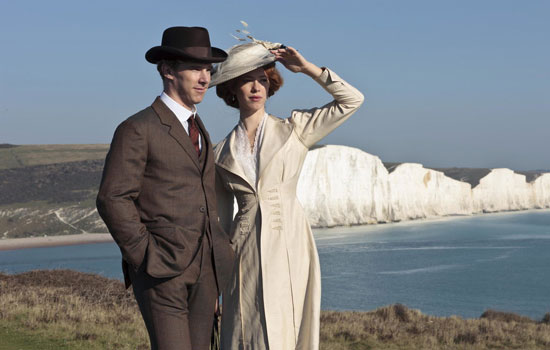 "Benedict Cumberbatch plays a brainy aristocrat and Rebecca Hall a promiscuous woman who corners him into marriage. Like "Downton Abbey," which has navigated some of the same territory, the world of "Parade's End" is beautifully filmed with period detail. But "Parade's End" is a more focused and darker story than "Downton," as it gazes into its characters' twisted souls and their self-contradictory attitudes. The viewer needs to embrace the inconsistencies of human nature and the way one person can be both heroic and hateful." – Boston Globe
Starring Benedict Cumberbatch, Rebecca Hall, Roger Allam, Adelaide Clemens.

The President's Mistress (2009) 
Forbidden love affairs have their risks, especially in closed and conservative societies. Marguerite Steinheil meets President Félix Faure, who falls madly in love with her. 
Becoming his mistress, she regularly joins him in the "Blue Room" of the palace, even as his wife, Bertha, is not far away.  But the death of President Faure changes Steinheil's life forever. Overwhelmed and accused, she must face the people and justice.
"In this story of passion, decadence, sex, and envious politicians, viewers are invited to ask themselves if Steinheil was really an innocent lover or a heartless, provocative paramour. The President's Mistress is also considered a portrait of the aristocratic French society of the time." – The EuroChannel
Starring Cristiana Réali, Didier Bezace, Serge Riaboukine.
Rated 16+

Pride and Prejudice (2003) 
Period inspired! Elizabeth Bennet is a hard-working, intelligent college student who won't even think about marriage until she graduates. But when she meets Jack Wickham, a good-looking playboy, and Darcy, a sensible businessman, Elizabeth's determination is put to the test. Will she see through their exteriors and discover their true intentions? Based on Jane Austen's timeless tale Pride and Prejudice, this new adaptation is a comedy about love, life and feminine persuasion.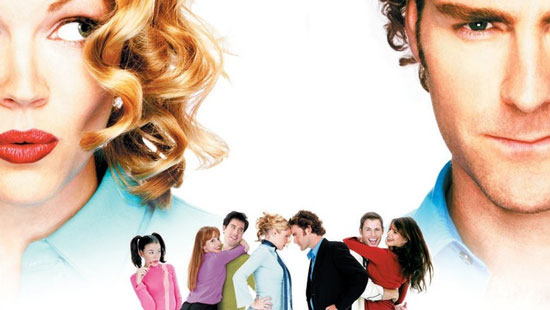 Starring Kam Heskin, Orlando Seale, Kelly Stables.
Rated PG
---

Remembrance (2011)
Lovers become separated, each convinced the other died after escaping from a concentration camp.
Inspired by actual events, "Remembrance" is a remarkable love story that blossomed amidst the terror of a German concentration camp in Poland 1944. In a daring escape, Tomasz rescues his Jewish fiancée Hannah whom he meets while imprisoned in Auschwitz and smuggles her out of the camp. With the Nazis in pursuit, their paths are torn apart after Tomasz rejoins the resistance to fight the Nazis.
Starring Alice Dwyer, Dagmar Manzel, Mateusz Damiecki, Susanne Lothar, David Rasche.
Rated 16+
---

Renoir (2012) 
Set on the French Riviera in the summer of 1915, Gilles Bourdos' lushly atmospheric historical drama tells the story of celebrated Impressionist painter Pierre-Auguste Renoir, in declining health at age 74, and his middle son Jean, who returns home to convalesce after being wounded in World War I.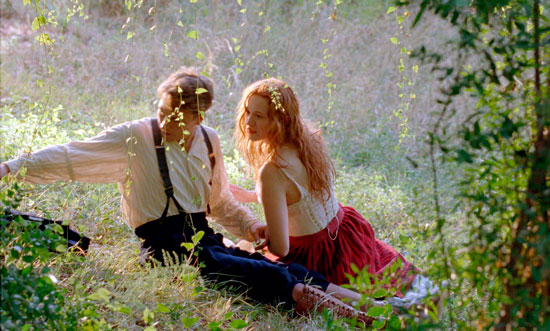 The elder Renoir is filled with a new, wholly unexpected energy when a young girl miraculously enters his world. Blazing with life, radiantly beautiful, Andrée will become his last model, and the wellspring of a remarkable rejuvenation. At the same time, Jean also falls under the spell of the free-spirited young Andrée. Their beautiful home and majestic countryside grounds reverberate with familial intrigue, as both Renoirs, père et fils, become smitten with the enchanting and headstrong young muse.
Starring Michel Bouquet, Christa Théret, Vincent Rottiers, Thomas Doret, Romane Bohringer.
Rated PG
---

The Royal Siren (2010)
A scandalous romance fuels the fires of society in the Middle Ages. Born into wealth and power, Marie is destined to marry a man of her class. But her secret love for childhood friend Michel, who comes from a poor family, threatens to topple the roles of the game. With an arranged marriage to layer Ruppertus on the horizon, Marie fights for her freedom – at all costs.
Starring Alexandra Neldel, Bert Tischendorf, Michael Brandner.
Rated 16+
---

Sophie and the Rising Sun (2016)
Autumn of 1941 in Salty Creek, in a fishing village in South Carolina, interracial lovers are swept up in the tides of history.
Sophie, a girl from small-town South Carolina, falls in love with a Japanese gardener in 1941. A wave of misguided patriotism and xenophobia sweeps their community after Pearl Harbor, leaving Sophie with no choice but to risk her life for love.
Starring Julianne Nicholson, Takashi Yamaguchi.
Rated R for some sexuality and nudity
---

Spring Awakening (1994)
In this Hallmark TV movie, a 1900s Nebraskan leaves his true love to work in Mississippi, where he's trapped into marrying someone else. Star crossed lovers Martin and Margie brave separation, distance and even infidelity to find their way back to each other. From a story by Willa Cather.
Starring Sherilyn Fenn, Jamey Sheridan, Elizabeth Wilson, Sammi Davis, Philip Abbott.
Rated 13+
---

Sweet Land (2006)
A sweet love story that develops against all odds. Inge is a feisty German mail-order bride who has come to Minnesota to marry Olaf, a young Norwegian immigrant farmer of few words. But in a post-WWI, anti-German climate, the local minister openly forbids the marriage. Inge and Olaf fall in love despite the town's disapproval. But when the town banker attempts to foreclose on the farm of his friend Frandsen, Olaf takes a stand…and the community unites…
Starring Elizabeth Reaser, Tim Guinee, John Heard, Ned Beatty, Alan Cumming.
Rated PG
---

Sword of Lancelot (1963)
Sir Lancelot is a knight of the Round Table and one of King Arthur's most trusted men. Arthur pledges to wed Princess Guinevere and sends Lancelot to protect her on the long journey back to the castle. Arthur is unaware, however, that Guinevere and Lancelot have fallen deeply in love. As Lancelot struggles to reconcile his love for her with his duty to Arthur, he must also defend the land against a rival king.
"This medieval love story takes place in the days of King Arthur. His royal majesty waits at the alter of a church for his betrothed, the Lady Guinevere. Lancelot is Arthur's most noble knight and gives away the bride. Arthur and Guinevere are married, but the bride gives her love to Lancelot at every adulterous opportunity. Swords clash, lancers lance and blood from every enemy knave, lout, rogue and varlet against the crown is spilled in colorful, gory fashion on the open field of battle." – Rotten Tomatoes
Starring Cornel Wilde, Jean Wallace, Brian Aherne.
Not rated.
---

Z: The Beginning of Everything (2017) 
Christina Ricci plays the role of Zelda Sayre Fitzgerald, a brilliant, beautiful and talented Southern belle, the original flapper and an icon of the Jazz Age in the flamboyant 1920s. Zelda is a free spirit, who longs for a bigger and better life. When Zelda meets an unpublished writer named F. Scott Fitzgerald, a passionate, turbulent and notorious love affair emerges. This fictionalized biography pulls back the curtain on the wild parties and the music, as well the struggles, adultery, dark secrets and dashed dreams.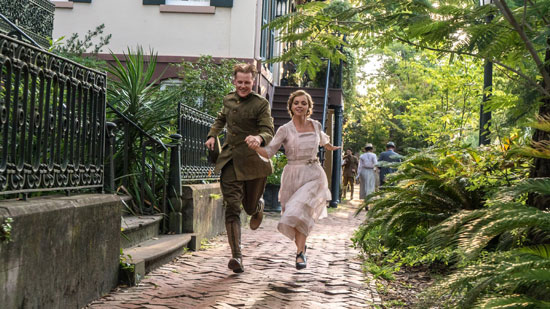 "Zelda and F. Scott's relationship is less about devoted romance, more about dizzy co-dependency. So the show finds a nice groove about halfway through, after husband and wife settle in Roaring '20s Manhattan and proceed to tear the town apart." – Hollywood Reporter
Starring Christina Ricci, David Hoflin, Kristine Nielsen. 
Rated TV-14
---

---
If you enjoyed this post, you'll want to wander over to the Best Period Films List for more suggestions of what costume and historical dramas to watch. You may especially like 5 Reasons to Watch Desperate Romantics and 50 Period Romances: Amazon Prime. 
SaveSave
SaveSave