Like the rest of us, you are looking for a period romance you haven't seen before, right? Here's just the thing: 30 historical and costume period (and period inspired) dramas that you may have missed.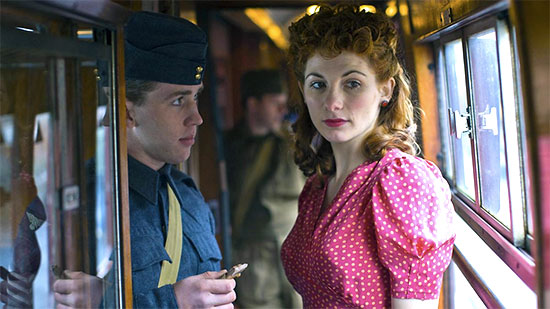 ---
To help keep this site running: Willow and Thatch may receive a commission when you click on any of the links on our site and make a purchase after doing so. 
---
Some are older, or are lesser known, and may not be on your radar. Others are newer, and maybe you didn't know they were available.
---
---
At the time of this writing, all the romantic period films listed here are included with your Prime subscription or can be watched for free with ads. Now if only every love story had a happy ending!
30 Period Romances You Haven't Seen


Cafe Society (2016) 
In the 1930s, a Bronx native moves to Hollywood and falls in love with a young woman who is seeing a married man. Woody Allen's Cafe Society follows Bobby from New York to Hollywood, and back to New York, where he is swept up in high society night life.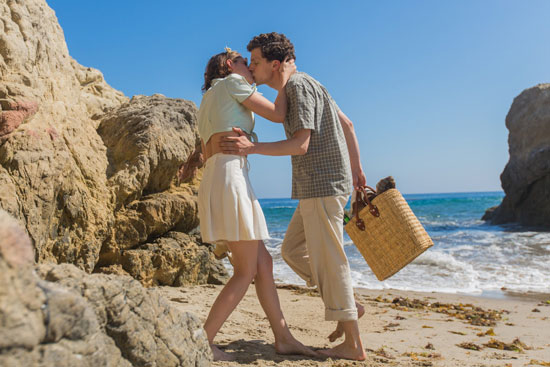 "A very cheerful and hopeful film that has a phenomenal period recreation." – Cinegarage
Starring Jesse Eisenberg, Kristen Stewart, Steve Carell.
Rated PG-13

Civil Love (2012) 
Rachel Taylor lost her Union soldier husband in the Civil War. As the battles rage on she discovers a wounded Confederate soldier, Daniel, in her barn. A battle begins in her heart as she does the Christian thing and nurses him back to health while trying to reconcile this man with the image she had of the southerners who took her husband from her.
Daniel is being hunted by a rogue marshal and must stay hidden. Rachel's brother-in-law, Sheriff Jonathan Taylor, has always had feelings for her. He wants to marry her and take care of her family, but Rachel is resistant to his proposal. When her heart begins to soften toward Daniel, Jonathan doesn't take too kindly to it. With trouble coming from all sides, Rachel must find the strength to do what's right, protect her family and find the courage to open her heart again to love.
Starring Elise Groves, DeMoyne Hunt, Matthew Bellows.
Not rated but Dove Approved ages 12+
---

Creation (2010) 
Torn between faith and science, and suffering hallucinations, English naturalist Charles Darwin struggles to complete 'On the Origin of Species' and maintain his relationship with his wife.
"… a film about the way this disagreement played out in Darwin's marriage. Charles and Emma were married from 1830 until his death in 1882. They had 10 children, seven of whom survived to beget descendants who even today have reunions. They loved one another greatly." – Roger Ebert
Starring Paul Bettany, Jennifer Connelly, Benedict Cumberbatch.
Rated PG-13
---

December Bride (1991) 
Set in early 20th-century rural Northern Ireland, December Bride is based on a novel by Sam Hanna Bell. It tells a melancholy tale of a spirited woman who – after becoming romantically involved with two brothers – rejects social and religious constraints to live her own independent life.
This period drama set in 1909 in Northern Ireland tells the story of Sarah, a young woman born into poor circumstances in a devoutly Presbyterian family. Sarah and her mother Martha are hired to work as housekeepers by a widowed farmer, Mr. Echlin, who raises potatoes and sheep with his two sons, Frank and Hamilton. When Mr. Echlin dies, Martha leaves the farm and returns to her cottage, but Sarah stays behind, opting to work for Frank and Hamilton on her own terms.
Starring Saskia Reeves, Brenda Bruce, Ciaran Hinds, Donal McCann, Geoffrey Golden.
Not rated.
---

Desperate Romantics (2009)
A British period drama series from the BBC starring "Poldark's" Aidan Turner. Some artists want lasting fame. Some want money. Others want sex. The Pre Raphaelite Brotherhood want all of it. These ambitious young men are out to rock the art world with a style of painting that is, according to them, more true, real and heartfelt than anything seen for three hundred years.
London, 1851. The city is in the throes of the industrial revolution. However, amongst the dirty red bricks and smoke stacks are four young, thrill-seeking artists. Collectively, this talented but volatile band are known as the Brotherhood. The Brotherhood's quest for artistic immortality takes them into some of the lewdest, darkest and funniest corners of the city.
Starring Aidan Turner, Samuel Barnett, Sam Crane, Tom Hollander.
Rated TV-MA
---

The Dressmaker (1988) 
In England during World War II, a repressed dressmaker and her sister struggle with looking after their 17-year-old niece  who is having a delusional affair with an American soldier. Aunt Nellie and Aunt Margo, have very different views on how to deal with their young niece and her relationship with the soldier.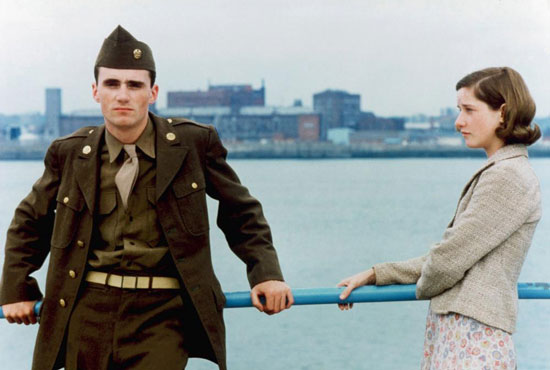 "John McGrath has adapted Beryl Bainbrige's 1973 novel for the screen with all of its dramatic dynamite intact. Jim O'Brien ("The Jewel in the Crown") directs "The Dressmaker" and turns it into a riveting Victorian morality tale." – Spirituality & Practice
Starring Jane Horrocks, Billie Whitelaw, Joan Plowright.
Not rated.
---

The Edge of Love (2008)
The life of poet Dylan Thomas is told through the stories of two free-spirited women who loved him in this fiery romantic drama set in wartime London.
When the Welsh poet Dylan Thomas and his flirtatious wife Caitlin sweep into war-torn London, the last thing they expect is to bump into Dylan's childhood sweetheart Vera. Despite her joy at seeing Dylan after so many years, Vera is swept off her feet by a dashing officer, William Killick, and finds herself torn between the open adoration of her new found beau and the wily charms of the exotic Welshman.
Starring Keira Knightley, Sienna Miller, Cillian Murphy.
Rated R for some sexuality, language and disturbing war images
---

Frantz (2017)
A haunting tale of love and reconciliation begins in a small town in Germany in the aftermath of World War I when a young woman mourning the death of her fiancé encounters a mysterious Frenchman laying flowers on her beloved's grave.
Anna is a bereft young German woman whose fiance, Frantz, was killed in the trenches of World War I. Adrien, a French veteran of the war, makes a mysterious appearance in her town, placing flowers on Frantz's grave. Adrien's presence is met with resistance by the small community still reeling from Germany's defeat, yet Anna gradually becomes closer to the handsome and melancholy young man, as she learns of his past.
Starring Paula Beer, Pierre Niney, Ernst Stötzner, Marie Gruber, Anton von Lucke.
Rated PG-13
---

The Go Between (2015)
An Edwardian era romance from BBC. Adapted from LP Hartley's novel, this beautifully filmed period drama tells the story of forbidden desire and betrayal as seen through the impressionable eyes of a 13-year-old boy at the start of the 20th century.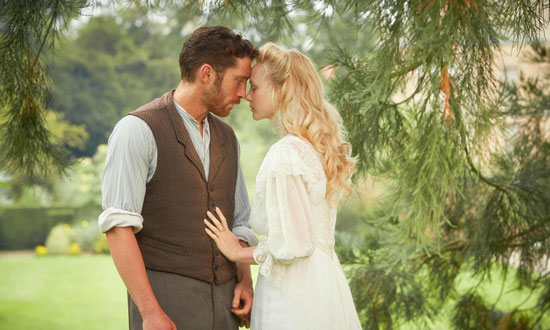 One of the most influential British novels of the 20th century, The Go-Between is a story of forbidden love, Edwardian strictures, betrayal and tragic naivety.
Starring Jack Hollington, Jim Broadbent, Samuel Joslin.
Not rated.
---

The Guardians (2018)
France, 1915. With the men off fighting the Great War, Hortense Sandrail and her daughter Solange now run the family farm. Unable to hire a male farmhand for the harvest, the Sandrails take on hardworking orphan Francine Riant. But when Hortense's son returns home on leave, a burgeoning romance with Francine upsets the new order. In French w/ English subtitles.
Starring Nathalie Baye, Laura Smet, Iris Bry, Olivier Rabourdin, Nicolas Giraud.
Rated R for some violence and sexuality
---

The Heritage of Love (2016)
Vera and Aleksander fall in love during the last few days of the Tsar's rule. After a short courtship, the two star-crossed lovers are engulfed and separated by the civil war. Nearly 100 years later, Aleksander will finally find Vera in the streets of Paris.
Starring Dima Bilan, Svetlana Ivanova, Aleksandr Baluev.
Rated 16+
---
---
---

Hysteria (2012)
Hysteria, a mischievously inspired romantic comedy set in the late 19th century, is based on the surprising truth of how Mortimer Granville came up with the world's first electromechanical vibrator in the name of medical science. 
Starring Hugh Dancy, Maggie Gyllehaal, Jonathan Pryce, Felicity Jones, Rupert Everett.
Rated R for sexual content
---

Infinity (1996)
Nobel Prize-winning physicist Richard Feynman tries to save the woman he loves from a terrible disease. Based on a true story.
Richard Feynman is a talented young physics student at the Massachusetts Institute of Technology when he meets Arline Greenbaum. They quickly fall in love and plan on getting married. But when Arline discovers she has tuberculosis, and Feynman is hired by the government to work on the creation of the atomic bomb, his faith in science is thrown into doubt.
Starring Patricia Arquette, Matthew Broderick, James Hong.
Rated PG
---

Jane Eyre (1997)
Did you miss this feature-length version of Charlotte Bronte's classic novel? After placing an ad for employment as a governess, Jane Eyre journeys to Thornfield Hall to inquire about a possible position. She is hired by the housekeeper, Mrs. Fairfax, to care for young Adele, the daughter of the brooding Mr. Rochester, who lives at the estate. After much trepidation, Eyre and Rochester begin a romantic relationship, but dark secrets surrounding Rochester threaten to destroy the couple's love. 
Starring Samantha Morton, Ciarán Hinds, Gemma Jones, Timia Berthome, Deborah Findlay, Joanna Scanlan, David Gant.
Rated PG
---

Lady Chatterley's Lover (1981)
In this D.H. Lawrence adaptation, Sir Clifford Chatterley returns home from war severely injured and impotent, causing tension in his marriage to Lady Constance Chatterley. Clifford gives his young wife permission to seek a lover from the upper classes, but Constance becomes ill from the strain of caring for her husband. A visiting nurse recommends fresh air for her recovery, which leads her into the arms of gamekeeper Oliver Mellors.
Starring Sylvia Kristel, Shane Briant, Nicholas Clay.
Rated R for nudity and sexual situations. 
---

The Lightkeepers (2010)
Set in 1912, a solitary lighthouse keeper and a mysterious young stranger vow to swear off women for good – until a pair of beautiful, spirited women send all four of them sailing into uncharted romantic waters!
Starring Richard Dreyfuss, Blythe Danner, Bruce Dern, Tom Wisdom, Mamie Gummer.
Rated PG
---

Little England (2016)
Set in 1930's seafaring community of Andros, Greece, Orsa loves the ambitious but poor 2nd mate Spyros. Orsa is betrothed against her will to a wealthy captain despite promising Spyros that she would wait for him to return from a lucrative trip. Years later, Spyros has made his fortune as a cargo ship captain but tragedy unfolds when the Germans begin attacking the Greek maritime industry.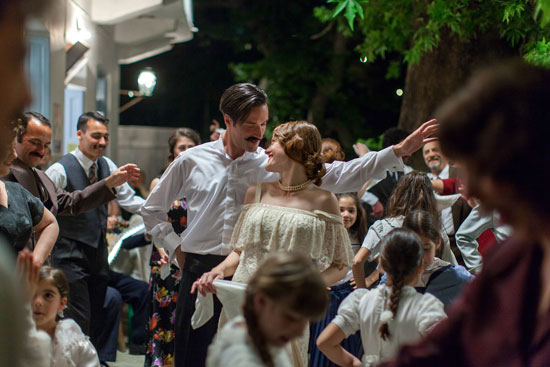 Starring Penelope Tsilika, Andreas Konstantinou, Sofia Kokkali.
Rated 16+
---

Love in a Cold Climate (2001)

Spanning a critical historical time from 1929 to 1940, three young women search for love in this BBC mini-series. The young women leave behind their careless and innocent youth as they pursue love and happiness through places far beyond their expectations. Dramatization of Nancy Mitford's novel.
Starring Elisabeth Dermot Walsh, Javier Alcina, Rosamund Pike, Alan Bates.
Rated TV-PG
---

The Lover (1992)
Set in 1920s colonial Indochina, a pretty, virginal French teenager meets a handsome Chinese playboy from a respectable family. Going against the conventions of their respective societies, the lustful pair begin a torrid affair in a seedy Saigon neighborhood. Their strong attraction towards one another is only intensified by the illicit nature of their rendezvous. Given such circumstances, can their relationship last?
Note: From director Jean-Jacques Annaud (Seven Years in Tibet), some consider this a masterwork in film, but others are uncomfortable with the storyline as it involves an underage girl. 
Starring Jane March, Tony Leung Ka Fai, Frédérique Meininger, Melvil Poupaud.
Rated R for explicit sexuality
---

Manon Lescaut (2013)
France, 1713. Des Grieux is a noble young student, wise for his years, who's preparing to become a knight of the Order of Malta. With a fine future as a teacher of rhetoric ahead of him, he meets a young commoner, Manon Lescaut, a candle maker's daughter. It's love at first sight.
Starring Céline Perreau, Samuel Theis, Xavier Gallais.
Rated 13+
---

Mathilde: The Affair to Break an Empire (2017)
This glorious costume drama is set at the twilight of Imperial Russia. It is based on the true story of a romantic relationship between the heir to the Russian throne, Nikolay Romanoff, and a ballerina in the Imperial Theater, Matilda Kshesinskaya, from the time the 22-year-old crown prince and 18-year-old dancer met in 1890 to the coronation of Nikolay and his wife Aleksandra Fedorovna in 1896.
Starring Michalina Olszańska, Lars Eidinger, Luise Wolfram, Ingeborga Dapkunaite.
Rated 18+
---

Max and Helene (2015)
Love, passion, and murder haunt a passionate romance in this drama. When the young soldier meets Helene, a torrid affair begins. 15 years after the war has ended, Max finds out that the love of his life was murdered in a concentration camp, setting off on a relentless manhunt for vengeance.
Starring Alessandro Averone, Carolina Crescentini, Ennio Fantastichini.
Rated 13+
---

The Night Watch (2011)
Paula Milne's ambitious BBC adaptation of The Night Watch written by Sarah Waters is a poignant tale of liberation and loss, following the lives of four young Londoners throughout different stages of the Second World War. It is directed by Richard Laxton and stars Anna Maxwell Martin as Kay, Claire Foy as Helen, Jodie Whittaker as Viv and Harry Treadaway as Duncan.
The drama opens in 1947 as the country is trying to rebuild itself after the war; we find Kay mysteriously roaming the streets, haunted by some traumatic personal loss. Meanwhile, Helen and Viv run a marriage bureau, helping people rebuild their shattered lives by finding love. But their own complicated love lives are less easy to solve. Helen obsessively clings to her tumultuous and volatile relationship with Julia, while Viv is continuing an affair with a married man whom she seems unable to break free from. Viv's vulnerable young brother Duncan harbours a terrible secret, when a face from his past re-appears which threatens his fragile existence.
Moving back in time through the Forties into the maelstrom of the Blitz, the lives, loves and losses of these four central characters are unravelled. In order to build their future they must each make peace with their past.
Starring Anna Maxwell Martin, Claire Foy, Jodie Whittaker.
Rated TV-14

On the Black Hill (1988) 
This isn't so much about romance, as it is about the loss of romance, between a couple. It is also about the romance of a place and its people. The film charts the of an embittered married couple's efforts to raise identical twin brothers in the turbulent early years of the 20th century. Sharing a unique bond, the brothers journey through eight decades of life, death and hardship together, all the while tied to the land on which they were raised. The epic sweep of the film takes in two world wars, exploring themes of nationalism, class, community, faith and pacifism. Featuring stunning photography and steeped in authentic rural imagery, "On the Black Hill" has been described as one of the best British films of the 1980s.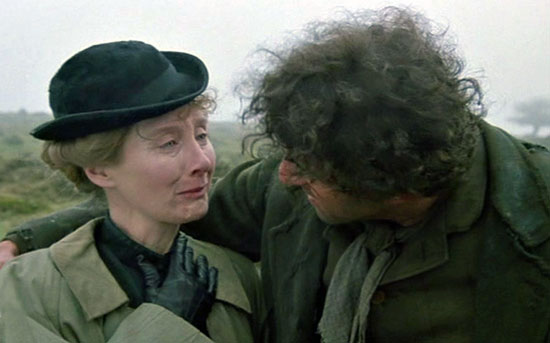 "Like the 1982 Bruce Chatwin novel, on which it is based, the movie could never have existed without Thomas Hardy. These are Hardyesque country people rooted to a natural world that is less than benevolent. They are bound to one another in relationships that are part emotional necessity, part torture. Sheepshearing is the least of their problems. In 1895, Mary Latimer, a minister's daughter played by Gemma Jones, marries a proud, rough-mannered farmer named Amos Jones. There is no question that passion as well as desperation figures into Mary's choice, and no surprise for viewers when Amos starts smashing dishes on the floor and criticizing the way his wife folds napkins as "very posh." – New York Times
Starring Bob Peck, Gemma Jones, Aled Baker, Rhys Baker, Iona Banks.
Not rated.

Remembrance (2011)
Lovers become separated, each convinced the other died after escaping from a concentration camp.
Inspired by actual events, "Remembrance" is a remarkable love story that blossomed amidst the terror of a German concentration camp in Poland 1944. In a daring escape, Tomasz rescues his Jewish fiancée Hannah whom he meets while imprisoned in Auschwitz and smuggles her out of the camp. With the Nazis in pursuit, their paths are torn apart after Tomasz rejoins the resistance to fight the Nazis.
Starring Alice Dwyer, Dagmar Manzel, Mateusz Damiecki, Susanne Lothar, David Rasche.
Rated 16+
---

Renoir (2012) 
Set on the French Riviera in the summer of 1915, Gilles Bourdos' lushly atmospheric historical drama tells the story of celebrated Impressionist painter Pierre-Auguste Renoir, in declining health at age 74, and his middle son Jean, who returns home to convalesce after being wounded in World War I.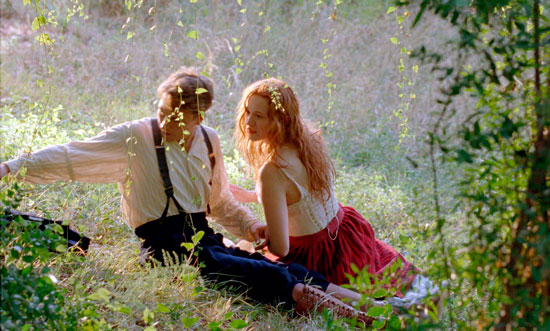 The elder Renoir is filled with a new, wholly unexpected energy when a young girl miraculously enters his world. Blazing with life, radiantly beautiful, Andrée will become his last model, and the wellspring of a remarkable rejuvenation. At the same time, Jean also falls under the spell of the free-spirited young Andrée. Their beautiful home and majestic countryside grounds reverberate with familial intrigue, as both Renoirs, père et fils, become smitten with the enchanting and headstrong young muse.
Starring Michel Bouquet, Christa Théret, Vincent Rottiers, Thomas Doret, Romane Bohringer.
Rated PG
---

The Return of the Soldier (1982)
Kitty Baldry is a haughty society queen with a tunnelled view of life. Kitty's complacency is rocked when her husband, Captain Chris Baldry, returns from the front during World War I shell-shocked and suffering amnesia, not knowing who she is, and determined for a reunion with Margaret Grey, a working class lover from his past.
Starring Julie Christie, Sir Alan Bates, Glenda Jackson, Ann-Margret, Ian Holm.
Rated PG
---

The Roman Spring of Mrs. Stone (2003)
This haunting adaptation of Tennessee Williams' 1950 novella stars Oscar winner Helen Mirren as recently widowed Broadway star Karen Stone, who gets a fresh lease on life in Rome from the Contessa and her handsome ward Paolo – but Paolo and his benefactor demand a steep price for love and pleasure.
Starring Helen Mirren, Anne Bancroft, Olivier Martinez, Brian Dennehy, Roger Allam.
Rated R for sexuality/nudity
---

The Royal Siren (2010)
A scandalous romance fuels the fires of society in the Middle Ages. Born into wealth and power, Marie is destined to marry a man of her class. But her secret love for childhood friend Michel, who comes from a poor family, threatens to topple the roles of the game. With an arranged marriage to layer Ruppertus on the horizon, Marie fights for her freedom – at all costs.
Starring Alexandra Neldel, Bert Tischendorf, Michael Brandner.
Rated 16+
---

The Scandalous Four (2016)
When you marry for status be prepared for unsuspected consequences.
Penelope is forced to marry Jonathan but there is no attraction between the two. As a matter of fact, Jonathan is more interested in spending time with the butler than with his wife. Penelope finds a way of reuniting with the love of her life and manages to hire him as the gardener. Two secret affairs in one household soon lead to major scandalous situations.
Starring Chris Butler, Meredith Colchester, Nicola Dane, Gayle Dudley.
Rated 16+
---

Sophie and the Rising Sun (2016)
Autumn of 1941 in Salty Creek, in a fishing village in South Carolina, interracial lovers are swept up in the tides of history.
Sophie, a girl from small-town South Carolina, falls in love with a Japanese gardener in 1941. A wave of misguided patriotism and xenophobia sweeps their community after Pearl Harbor, leaving Sophie with no choice but to risk her life for love.
Starring Julianne Nicholson, Takashi Yamaguchi.
Rated R for some sexuality and nudity
---

Spring Awakening (1994)
In this Hallmark TV movie, a 1900s Nebraskan leaves his true love to work in Mississippi, where he's trapped into marrying someone else. Star crossed lovers Martin and Margie brave separation, distance and even infidelity to find their way back to each other. From a story by Willa Cather.
Starring Sherilyn Fenn, Jamey Sheridan, Elizabeth Wilson, Sammi Davis, Philip Abbott.
Rated 13+
---

Sword of Lancelot (1963)
Sir Lancelot is a knight of the Round Table and one of King Arthur's most trusted men. Arthur pledges to wed Princess Guinevere and sends Lancelot to protect her on the long journey back to the castle. Arthur is unaware, however, that Guinevere and Lancelot have fallen deeply in love. As Lancelot struggles to reconcile his love for her with his duty to Arthur, he must also defend the land against a rival king.
"This medieval love story takes place in the days of King Arthur. His royal majesty waits at the alter of a church for his betrothed, the Lady Guinevere. Lancelot is Arthur's most noble knight and gives away the bride. Arthur and Guinevere are married, but the bride gives her love to Lancelot at every adulterous opportunity. Swords clash, lancers lance and blood from every enemy knave, lout, rogue and varlet against the crown is spilled in colorful, gory fashion on the open field of battle." – Rotten Tomatoes
Starring Cornel Wilde, Jean Wallace, Brian Aherne.
Not rated.
---

Z: The Beginning of Everything (2017) 
Christina Ricci plays the role of Zelda Sayre Fitzgerald, a brilliant, beautiful and talented Southern belle, the original flapper and an icon of the Jazz Age in the flamboyant 1920s. Zelda is a free spirit, who longs for a bigger and better life. When Zelda meets an unpublished writer named F. Scott Fitzgerald, a passionate, turbulent and notorious love affair emerges. This fictionalized biography pulls back the curtain on the wild parties and the music, as well the struggles, adultery, dark secrets and dashed dreams.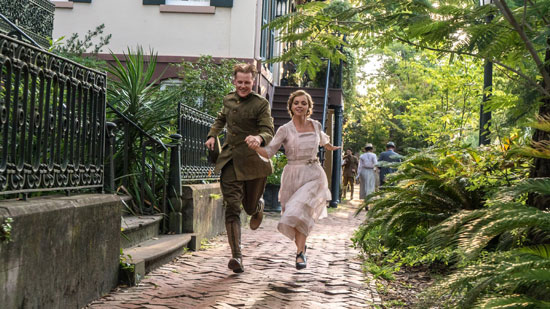 "Zelda and F. Scott's relationship is less about devoted romance, more about dizzy co-dependency. So the show finds a nice groove about halfway through, after husband and wife settle in Roaring '20s Manhattan and proceed to tear the town apart." – Hollywood Reporter
Starring Christina Ricci, David Hoflin, Kristine Nielsen. 
Rated TV-14
---
If you enjoyed this post, you'll want to wander over to the Best Period Films List for more suggestions of what costume and historical dramas to watch. You may especially like 5 Reasons to Watch Desperate Romantics and 50 Period Romances: Amazon Prime. 
SaveSave
SaveSave