Last Updated on August 17, 2020
In 2020 PBS celebrates its 50th anniversary; in 2021 Masterpiece joins the party. We thought it a perfect time to look back on the period dramas that have aired on Masterpiece, season by season, one post at a time.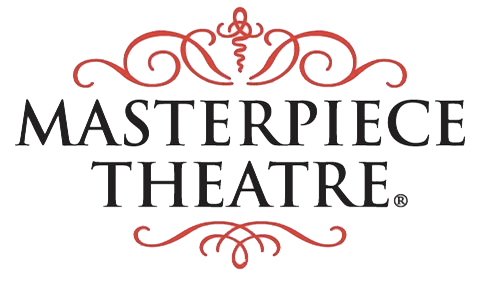 Masterpiece Theatre logo 1971 – 2007 TM and © PBS, Inc., all rights reserved
---
To help keep this site running: Willow and Thatch may receive a commission when you click on any of the links on our site and make a purchase after doing so. 
---
Below, we list the period drama line-up for season thirteen of Masterpiece Theatre, which aired in 1983 – 1984. 
Some of the earliest PBS Masterpiece programming is still available to stream or own, and in the following descriptions, we will let you know when it is (and we'll also link to the books that inspired the adaptations).
Let's take a stroll down memory lane, and see how the choice of British costume dramas and historical series on Masterpiece has evolved over the years. Titles are listed in order of their air date.
For some history of PBS Masterpiece, and the programming in other seasons, see this page.
---
---
Period Dramas on PBS Masterpiece Season 13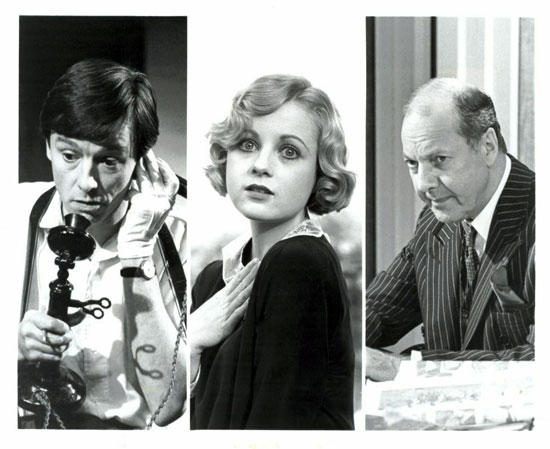 Pictures (1983)
This comedic period drama series takes place in the British film industry in 1927 from writer-creator Roy Clarke, who also brought us PBS Masterpiece's Flickers and was a writer for the Brit-com Keeping Up Appearances. Peter McEnery stars as a scriptwriter who finds his muse in the studio cafeteria: Ruby L. Sears, an ardent film fan wants to be in "pictures." Inspired by the dreams and ambitions of the star-struck waitress (Wendy Morgan), he begins writing the best script of his life – based entirely on the girl.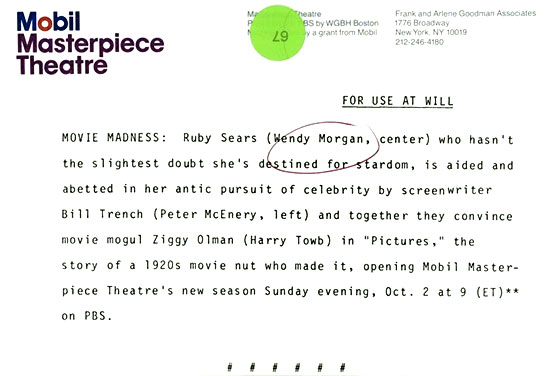 Day after day, the writer and the waitress meet. He wants to work on the script, blind to the fact that she has fallen hopelessly in love with him… and he with her. Bill works for Ziggy Holman, an American producer in England dying for a blockbuster hit which will propel him back to Hollywood.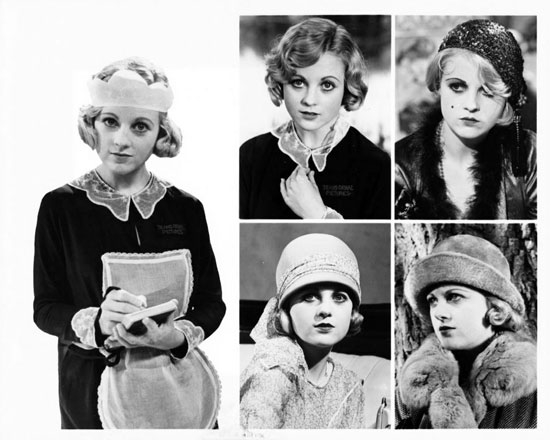 Temperamental producers, tempestuous stars and a host of other characters provide a kaleidoscope of life in the silent-day movie world… when the waitress of today could be the star of tomorrow.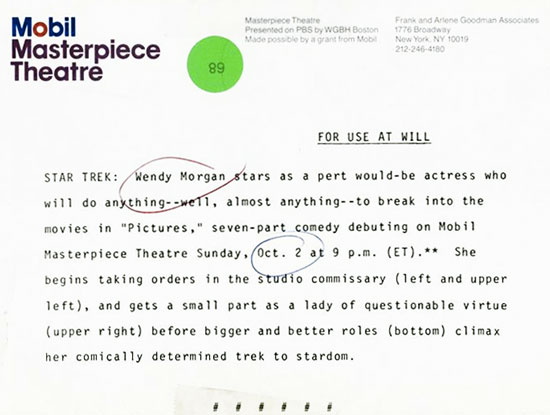 Starring Peter McEnery, Wendy Morgan, Harry Towb, Malcolm Jamieson, Anton Rodgers, Annette Badland, John Altman.
7 episodes
First aired on Masterpiece in 1983
---

The Citadel (1983)
This faithful BBC mini-series adaptation penned by Don Shaw is based on the novel of the same name by A. J. Cronin. First published in 1937, the largely autobiographical best-seller was considered a shocking expose of the medical profession in England during the 1920s, inspiring the UK's publicly funded National Health Service.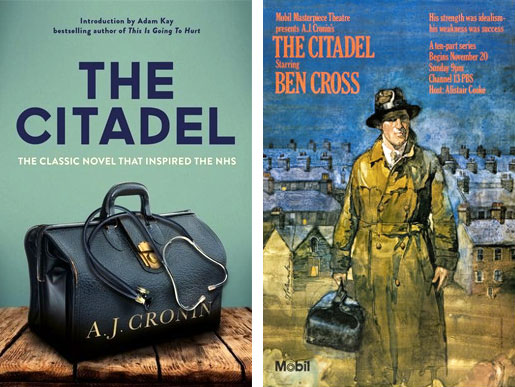 Andrew Manson, an idealistic 24 year old Scottish doctor takes his first job in a Welsh mining town, and begins to wonder at the persistent cough many of the miners have. When his attempts to prove its cause are thwarted, he moves onto a successful practice in a fashionable part of London. Through disillusionment with his colleagues and personal tragedy, he recaptures the fierce dedication to medicine he lost in his move to London.
In their 1983 review of "The Citadel," the New York Times said "Unusual care and time are taken to establish character, place and story in often-riveting detail. Lean, dark and brooding, with an occasional twinkle of humor rising to the surface, Mr. (Ben) Cross's brave Scottish doctor is a convincing creation."
A 1938 movie starring Robert Donat and Rosalind Russell also exists, as does a 1960 version starring James Donald. A 2003 mini-series adaptation stars Massimo Ghini.
Starring Ben Cross, Clare Higgins, Gareth Thomas, John Welsh, David Gwillim, Michael Cochrane.
10 episodes
Currently unavailable
First aired on Masterpiece in 1983
---

The Irish RM (1983) Season 1
Based on a collection of stories by by Edith Œnone Somerville and Martín Ross, first published at the turn of the century and at the time considered some of the funniest prose in the English language.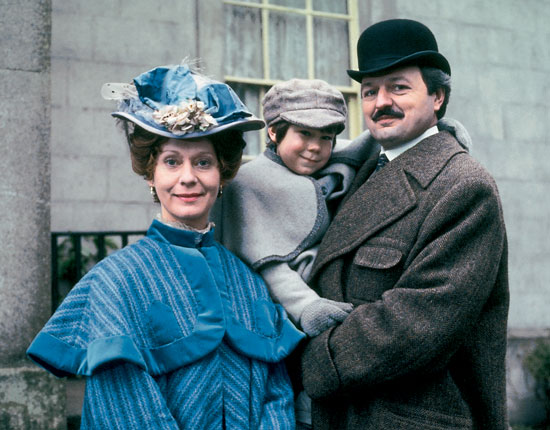 In late 1895, Major Sinclair Yeates, a retired army officer arrives in the West of Ireland to take up his appointment as Resident Magistrate. The TV adaptation features tales of Yeates trying to settle into the daily life of his new, pre-independence, Irish village. The customs and culture of the town soon develop as being as hectic as the battlefield he's been previously used to. 
His first encounter with his landlord Flurry Knox, local Master of Hounds, introduces a central theme: the curious affection and mutual misunderstanding between the British and Irish. This classic comedy-drama is a fun watch, filled with eccentric characters.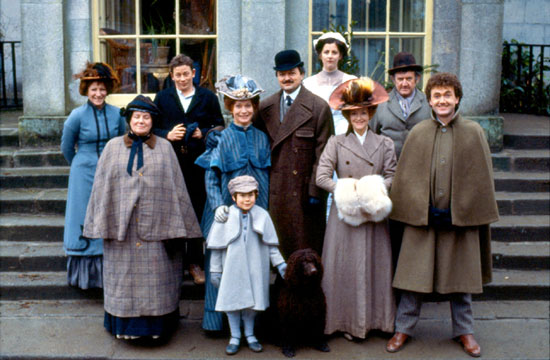 Episode 1: Great Uncle McCarthy: With few prospects, Major Yeates leaves his home and fiancée in England and accepts a position as resident magistrate in Ireland. Upon arriving, he discovers that not only is the house he rents not as grand as it was advertised, it might also be haunted.
Episode 2: Trinket's Colt: Flurry's imposing grandmother turns up at court and invites the Major to a dinner party. The Major wants to give Philippa a horse as a wedding gift and Flurry devises a plan to get one of his grandmother's colts.
Episode 3: A Misdeal: Sally's new neighbor, Mr. Shoot, seeks help buying a horse. When the Knoxs and Yeates take him to the market, they are surprised to learn how clueless he really is. Flurry becomes jealous of Mr. Shoot's attention to Sally.
Episode 4: The Boat's Share: A visit from the Major's officious cousin Basil coincides with an unusually complicated case. A dispute between two fishing families living on a remote island involves an alleged assault, a marriage proposal, and a "boat's share."
Episode 5: Occasional Licences: A local publican smoothly sidesteps the Major's objections to beer sales at the annual St. Peter and St. Paul's Day Games, which are being held on Shreelane land. Philippa offers to organize tea for the event, and unknowingly becomes part of Flurry's scheme.
Episode 6: O Love! O Fire!: Flurry and Sally's blossoming relationship is hindered by Sally's mother. Old Mrs. Knox is giving a tenants ball to which all the servants are invited. Recruited to help out, the Major and Philippa have an exciting evening dousing fire and promoting romance.
Starring Peter Bowles, Bryan Murray, Lise-Ann McLaughlin, Anna Manahan, Niall Toibin, Doran Godwin, Faith Brook.
First aired on Masterpiece in 1984
---

The Tale of Beatrix Potter (1982)
A biopic dramatized by the BBC about the life of British author-artist Beatrix Potter whose illustrated stories of Peter Rabbit and a menagerie of other whimsical animal characters have captivated generations of children.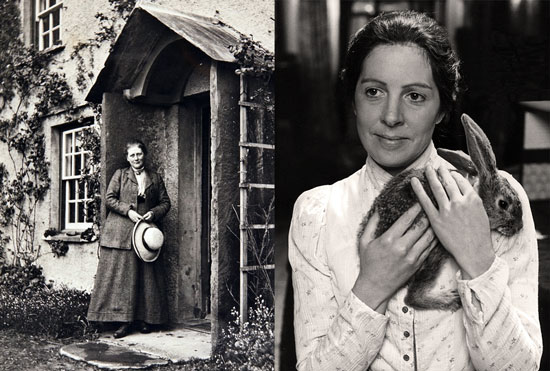 Winner of the 1984 BAFTA Television Craft Award for Best Costume Design (Amy Roberts), the two-part drama was written by John Hawkesworth (Upstairs, Downstairs, The Duchess of Duke Street). Directed by Bill Hays (Wish Me Luck), and starred Holly Aird (The Flame Trees of Thika) as the young Beatrix, and "Downton Abbey's" Penelope Wilton (Isobel Crawley) as the adult Beatrix.
Starring Penelope Wilton, Holly Aird, Sharon Airey, Timothy Bateson, Tenniel Evans, James Bree.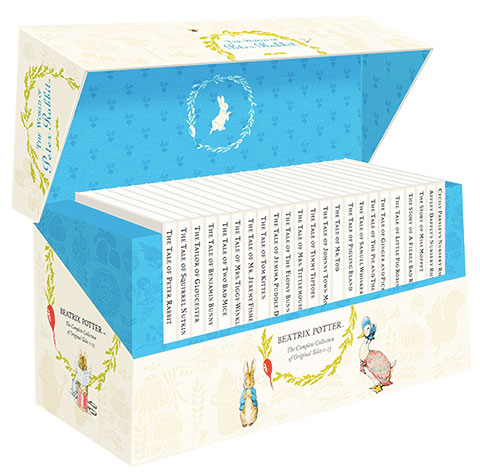 2 episodes
Currently unavailable
First aired on Masterpiece in 1984
---

Nancy Astor (1982)
In this BBC mini-series, Virginia-born Lady Astor (Lisa Harrow) is the first woman to sit in Parliament. Her outspokenness in unpopular causes leaves her open to heartbreak, public and private. A tie-in book to the TV series written by Derek Marlowe is available.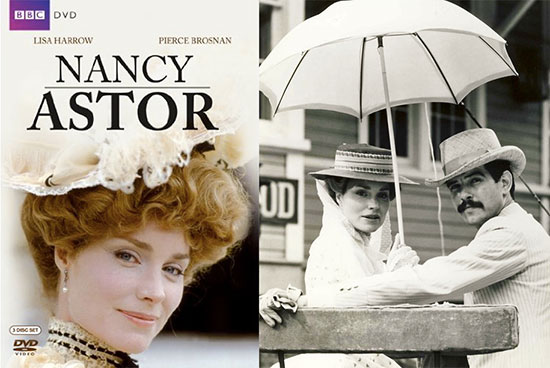 Episode 1: The Langhornes of Virginia: Born in Virginia into a large family, Nancy Astor is sent for grooming at a NY academy.
Episode 2: The Gentleman from Boston: Nancy meets and falls in love with Robert Gould Shaw, the debonair son of a Boston millionaire. They enjoy a whirlwind courtship in New York, but Nancy`s immaturity causes an unexpected problem.
Episode 3: Mr and Mrs Shaw: Nancy and Robert Shaw now live on a large estate near Boston leading a grand social life, which Nancy finds increasingly shallow. With marital happiness eluding her, Nancy adopts a desperate course of action.
Episode 4: The Passenger on the Ocean Liner: After their mother's death, Nancy and her sister are sent to Europe to socialise with the English high society. Here she attracts a bevy of suitors including Lord Revelstoke and Waldorf Astor, shy heir to a great fortune.
Episode 5: A House in Buckinghamshire: Nancy and Waldorf marry, move into their new home and after a year have their first child. Nancy encourages Waldorf to become a politician. Discontented with her own life, she discovers a kindred spirit in Philip Kerr.
Episode 6: The First Lady: Nancy discovers Christian Science and throws herself into war work. Waldorf's father – Viscount Astor – dies, leaving the title to Waldorf. Unable to seek re-election to the House of Commons, he decides Nancy should campaign in his place.
Episode 7: Scandals: Nancy makes her maiden speech and is a success. She becomes a celebrity, but her private life is threatened by scandals involving her first husband, Robert Shaw, and their son, Bobbie.
Episode 8: Guests for the Weekend: Nancy has conflict with her children as they grow up, and as war looms she and Waldorf are publicly accused of harbouring the Cliveden Set.
Episode 9: The Last of the Southern Belles: Nancy fights for the people of Plymouth. As war ends, the mood of the country changes and Nancy loses popularity at Westminster. Waldorf tries to persuade her to resign.
Starring Lisa Harrow, Lise Hilboldt, James Fox, Dan O'Herlihy, Pierce Brosnan, Nigel Havers.
First aired on Masterpiece in 1984
---

If you enjoyed this post, wander over to The Period Films List. You'll also want to check out our list of Masterpiece Classics Streaming on Prime Video.