Last Updated on August 17, 2020
In 2020 PBS celebrates its 50th anniversary; in 2021 Masterpiece joins the party. We thought it a perfect time to look back on the period dramas that have aired on Masterpiece, season by season, one post at a time.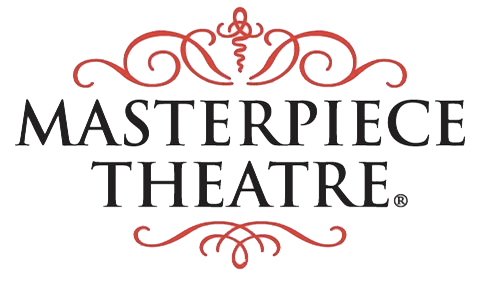 Masterpiece Theatre logo 1971 – 2007 TM and © PBS, Inc., all rights reserved
---
To help keep this site running: Willow and Thatch may receive a commission when you click on any of the links on our site and make a purchase after doing so. 
---
Below, we list the period drama line-up for the eighth season of Masterpiece Theatre, which aired in 1978 – 1979. 
Some of the earliest PBS Masterpiece programming is still available to stream or own, and in the following descriptions, we will let you know when it is (and we'll also link to the books that inspired the adaptations).
Let's take a stroll down memory lane, and see how the choice of British costume dramas and historical series on Masterpiece has evolved over the years. Titles are listed in order of their air date.
For some history of PBS Masterpiece, and the programming in other seasons, see this page.
---
---
Period Dramas on PBS Masterpiece Season 8 

The Mayor of Casterbridge (1978)
Casterbridge's Mayor Michael Henchard is a doomed man. His fall was charted at the moment 18 years before when he drunkenly sold his wife and child to a passing sailor, and is set off when his deserted wife turns up with her now-grown daughter. Ashamed by his deed, Henchard vows never to drink again. He has achieved eminence, respect and wealth. The re-entry of wife and child into his life sets up a convoluted chain of events which results in his ruin and return to drunkenness.
Based on the 1886 novel by Thomas Hardy, the BBC series was the first British television drama to be shot entirely on videotape, using a new generation of portable video cameras and equipment for location filming.
The incomparable Alan Bates (Gosford Park) manages to make the mature Michael Henchard, the flawed protagonist, sympathetic, despite his galling youthful misdeeds. Anna Massey (The Importance of Being Earnest) is his poignant co-star. This literate series captures the melancholy fatalism that distinguishes Hardy's work from that of his fellow Victorians. 
Episode 1: Michael Henchard sold his wife and daughter when drunk 18 years ago. Now, his wife has come for him with their daughter, only to find out that he is now the mayor of Casterbridge. She is reluctant to meet him but he wants to see her.
Episode 2: Michael remarries Susan. He hires Donald Farfrae to manage his business but there is tension between them. Michael's standing goes down and, unable to take any more, Donald leaves him to set up a business in opposition to Michael.
Episode 3: After Susan dies, Michael tells Elizabeth-Jane about he being her father. However, he then finds a letter explaining that Elizabeth-Jane is not his daughter, which he keeps this secret. Donald's business rises just as Michael's slumps.
Episode 4: Michael's business reaches rock bottom. Lucetta and Donald become serious so Michael extracts a promise from Lecetta to marry him by blackmailing her with her past. However, Donald and Lucetta marry anyway.
Episode 5: Michael is declared bankrupt and he sinks back to where he was 21 years ago. Michael starts drinking again and threatens Donald physically, and also plans to expose Lucetta's past to the Donald.
Episode 6: A drunk Michael disrupts Prince Albert's visit to Casterbridge, which angers Donald. Jopp discloses some of Lucetta's and the townspeople decide to humiliate her. Shocked, she collapses and dies. Newson turns up looking for Elizabeth-Jane.
Episode 7: Newson unexpectedly returns to Casterbridge and Michael promptly decides to leave the town. Newson and Elizabeth-Jane are reunited and then she and Donald get married. Elizabeth-Jane is angry when Michael appears at the wedding.
Starring Alan Bates, Janet Maw, Jack Galloway, Anna Massey, Anne Stallybrass, Ronald Lacey.
First aired on Masterpiece in 1978
---
---

The Duchess of Duke Street (1976) Season 1
In this BBC period drama, a feisty, determined, kind hearted young woman embarks on her career 'to be the best cook in England,' when she's employed in the London home of a well connected aristocrat.
Louisa Leyton starts her life as a scullery maid and then, through her beauty as well as her skill as a cook, becomes the hostess, entertainer and intimate friend of peers, princes and kings. The Prince of Wales makes her his mistress, though the affair must end when he becomes King Edward VII. The house and money he gives her makes it possible for Louisa to become owner of Bentinck Hotel in Duke Street.
In spite of a drunken husband, ill health and financial difficulties, she transforms it into an international meeting place for the rich and famous. Series 2 traces the events of our heroine from 1911 through WWI and its aftermath.
The story is loosely based on the real-life career of Rosa Lewis (née Ovenden), the "Duchess of Jermyn Street", who ran the Cavendish Hotel in London, and inspired the novel The Duchess of Duke Street by Mollie Hardwick. 
Episode 1: A Present Sovereign: At the turn of the twentieth century, Louisa Leyton secures the position of cook under Monsieur Alex, a leading chef, in a fashionable house.
Episode 2: Honor and Obey: Louisa's success as a cook has brought her the notice of the Prince of Wales and of society. Louisa is approached from all quarters by potential suitors.
Episode 3: A Nice Class of Premises: Queen Victoria dies and Edward VII becomes King. Louisa's life changes: she is in demand as a society cook and builds up a flourishing business – Augustus is not so lucky, and she looks around to find him employment.
Episode 4: The Bargain: Louisa has thrown her husband, Augustus, and his overbearing sister out of the Bentinck and is determined to settle the hotel's enormous debts without help from anyone.
Episode 5: A Bed of Roses: By the spring of 1902, Louisa's hotel has become the toast of London and she herself is the vital spark, which fires the heart of society. Her food is exquisite, her wine superb, and her personality can be matched by none. But can this state of affairs last forever?
Episode 6: For Love or Money: The summer of 1904 sees the Bentinck full of visitors. Louisa is delighted with her first rich American guest. She is less delighted when she finds that the three parties are becoming involved with each other in a way that borders on the criminal.
Episode 7: A Lady of Virtue: In October 1905 George Duggan, a rising star in the Liberal Party, sweeps to victory. His charm and sincerity seem unquestionable until he meets a beautiful woman at a party in Louisa's hotel.
Episode 8: Trouble and Strife: The Bentinck's hall porter and his dog Fred have become valued members of Louisa's staff and the fact that is little known about Starr's past doesn't seem to trouble anyone. Then one day he receives a visitor.
Episode 9: The Outsiders: Charlie Tyrrell has become disillusioned with his new lifestyle as Lord Haslemere and is beginning to feel sorry for himself. However, a guest at the Bentinck brings Charlie to his senses with a horrifying revelation.
Episode 10: Lottie's Boy: Every year at the Bentinck, Louisa gives a Servants' Ball where the guests wait upon the staff and usually the evening is a great success. However, on this occasion, a seemingly personable young man decides to cause trouble.
Episode 11: No Lawyers, No Letters: Louisa is furious to learn that her landlords would like to terminate the lease and are looking for a breach of it on her part. So far, there is none, but life at the Bentinck is never dull and seldom free of trouble.
Episode 12: A Matter of Honor: Major Sir John Farjeon, an old friend of Louisa's, begs her to cook a special dinner on the last night of Royal Ascot. She agrees, but what should have been a gourmet's delight becomes the melting pot for an unpleasant scandal.
Episode 13: One Night's Grace: One evening a young lady arrives and asks for Lord Haslemere. There is some mystery and Louisa tries to unravel it and discovers why she wants to stay at the Bentinck.
Episode 14: Plain Sailing: Louisa decides to buy a seaside cottage where she and her friends can relax. Unfortunately, her new neighbors, an exclusive Sailing Club, have objections. There is no plain sailing for anyone.
Episode 15: A Test of Love: Charlie Haslemere decides that it is time he married and settled down. Louisa approves of his choice, but an old flame of Charlie's feels that she has a prior claim.
Starring Gemma Jones, Donald Burton, Christopher Cazanove, Victoria Plucknett, John Welsh, John Cater, Richard Vernon, Mary Healey.
Some with hoopla will be able to stream both seasons for free, here. 
First aired on Masterpiece in 1978
---

Country Matters (1973) Season 2
"Country Matters" tells a story of life and love and how it affects the children and the people living in the farm communities of rural, post-World War I England.
Based on the short stories of A.E. Coppard and H.E. Bates.
Episode 1 – The Little Farm: Tom Richards an illiterate farmer advertises for a housekeeper. Edna Johnson takes the post and they seem destined for happiness until they encounter the destructive forces of jealousy.
Episode 2 – The Black Dog: The Hon. Gerald Loughlin is introduced into the reality of rural life by a lovely young girl named Orianda. After a bout with jealousy, fornication and suicide, he questions the beauty of country living.
Episode 3 – The Higgler: Harvey Witlow, a higgler (dealer in produce) is offered a perfect farm, a secure life and a lovely woman, Harvey can't believe his luck.
Episode 4 – The Simple Life: Stella Bartholemew, a bored, gin-soaked middle-aged woman finds temporary solace in a relationship with the young boy who does odd jobs about her country cottage. Filmed in Lancaster, set in 1950's, story depicts the war between husband and wife. Acid story of a lonely woman's rebellion and the cold judgment which lies in wait for her.
Episode 5 – An Apidistra In Babylon: First love, betrayal, disillusionment – the painful maturation of the central character. Jeremy Brett plays a philandering sea captain who destroys the innocence and faith of a young woman. Carolyn Courage plays Christine, a young woman whose violent metamorphosis from adolescent to passionate lover is depicted against a post World War I background.
Episode 6 -The Ring of Truth: As young Pickard listens to the revelations of Kitty, the girl in the hotel bar, about her dream life, he realises that at last he has found a sympathetic friend who might help him discover the secret behind his father's death – and help him find his own happiness. The experience of a strange dream has started George on his quest, and has led him to the northern country town where Kitty helps her sister manage the station hotel. Set in the 1930's, and filmed entirely on location in Todmorden, Yorkshire, and Marple, Cheshire.
Episode 7 – The Four Beauties: Henry Batley, a bored young journalist in a small town is attracted to both Christie Davenport and her sister Sophie, whilst younger sister Tina is determined to make him hers.
4 of the 7 titles are available on DVD as part of Country Matters
Starring Pauline Collins, Joss Ackland, Morag Hood, Barbara Ewing, Brian Marshall, Keith Krinkel, Sheila Rusgrove.
First aired on Masterpiece in 1979
---

Lillie (1978)
Inspired by the life of Lillie Langtry, the Victorian era British-American socialite, professional beauty and singer. Vivid, witty, unconventional, she rose from comparatively humble beginnings to the highest peak of society. She was adored and loved by such dissimilar men as Oscar Wilde, Edward the Seventh, and the colorful Texas gunman Judge Roy Bean. She faced ruin and ostracism with defiant courage and won. In a masculine world she used her beauty and originality to win a fortune; her daring became a household name on two continents.
The production from London Weekend Television was shot on nearly 100 sets, many of which were painstakingly recreated to match the original locations using period props worth thousands of pounds.
Episode 1 – Emilie: Beautiful young Lillie becomes restless in the countryside and yearns to see London, but her romantic vision of city life falls apart when her first visit reveals the harsh truth of society's prejudice.
Episode 2 – Mrs. Langtry: After a failed romance with a poor fisherman, Lillie determines to marry a wealthy suitor and sets her eye on Edward Langtry, who eagerly courts her and brings her to his imposing home in Southampton.
Episode 3 – The Jersey Lily: Lillie persuades her husband Edward to bring her back to London, where she becomes a sensational success at the first social gathering she attends.
Episode 4 – The New Helen: As Lillie's marriage fades, her stardom brightens. Soon she is favored in high society by a King, a Prince and the famous author Oscar Wilde.
Episode 5 – Bertie: The Marlborough House set successfully maneuvers a meeting between Lillie and the Prince of Wales, prompting scandalous rumors about both of them.
Episode 6 – Let Them Say: A new suitor – the Crown Prince Rudolph of Austria – takes too much interest in Lillie for Prince Bertie's liking.
Episode 7 – The Sailor Prince: Lillie's indiscreet behavior has turned Bertie and high society against her, but her artist friends have a plan to put Lillie back in the friendly spotlight.
Episode 8 – Going on the Stage: Lillie searches for a way to hide her pregnancy from the public. Her requests for a divorce go unanswered by Edward but she finally gets a chance to pursue her dream of stage-acting.
Episode 9 – America: Once in America, Lillie's raucous social life and frivolous attitude toward acting put her at odds with Henrietta Labouchere.
Episode 10 – Home on the Range: Lillie finds great success in her two American tours and purchases an elegant home in London.
Episode 11 – Mr. Jersey: Lillie becomes fascinated by the wealth and arrogance of her latest suitor, Squire Abington, ignoring the warnings of friends who tell horrifying stories about his cruelty and temper.
Episode 12 – Sunset and Evening Star: After bouncing around between husbands and lovers following Edward's death, Lillie returns to the stage in the hopes of earning enough money to purchase her own theater.
Episode 13 – Fifty Cents a Dance: As the Great War rages across Europe, Lillie seeks to repair her relationship with her daughter Jeanne (Joanna David, "Rebecca") and secure her legacy.
Starring Francesca Annis, Catherine Feller, Peggy Ann Wood, Anton Rodgers, Peter Egan, Denis Lill.
First aired on Masterpiece in 1979
---

If you enjoyed this post, wander over to The Period Films List. You'll also want to check out our list of Masterpiece Classics Streaming on Prime Video.