Last Updated on June 8, 2023
In 2020 PBS celebrates its 50th anniversary; in 2021 Masterpiece joins the party. We thought it a perfect time to look back on the period dramas that have aired on Masterpiece, season by season, one post at a time.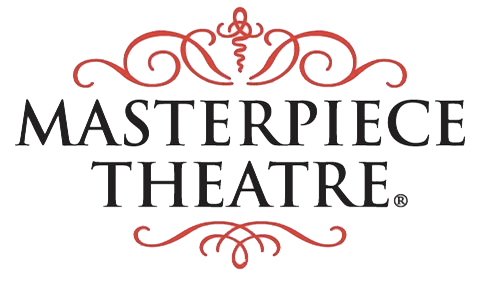 Masterpiece Theatre logo 1971 – 2007 TM and © PBS, Inc., all rights reserved
---
To help keep this site running: Willow and Thatch may receive a commission when you click on any of the links on our site and make a purchase after doing so. 
---
Below, we list the period drama line-up for Season 17 of Masterpiece Theatre, which aired in 1987 – 1988. 
Some of the earliest PBS Masterpiece programming is still available to stream or own, and in the following descriptions, we will let you know when it is (and we'll also link to the books that inspired the adaptations).
Let's take a stroll down memory lane, and see how the choice of British costume dramas and historical series on Masterpiece has evolved over the years. Titles are listed in order of their air date.
For some history of PBS Masterpiece, and the programming in other seasons, see this page.
---
---
Period Dramas on PBS Masterpiece Season 17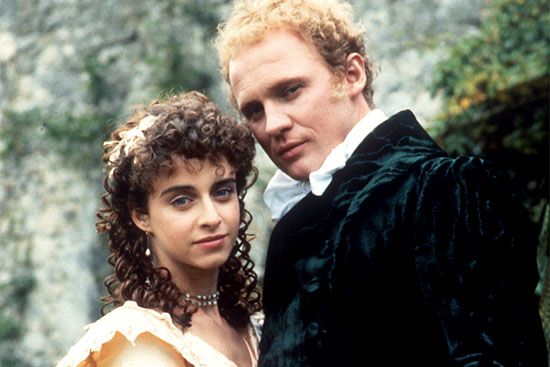 ---
---

The Bretts (1987)
In this WGBH co-production, it's 1927 and the Bretts have purchased a West End theatre. Charles, the patriarch, finds himself overwhelmed by bills and correspondence. When his wife Lydia learns that Charles has hired an attractive secretary, her fury could have serious consequences for the family business. 8 episodes.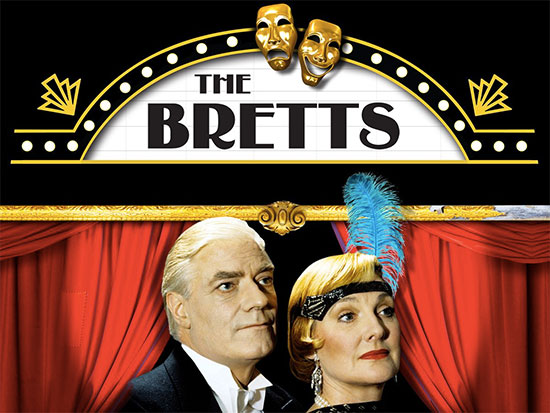 Episode 1: Lydia Brett accepts a role in a new play even though there is no role for her husband, Charles. Charles decides to produce his own play with mediocre results.
Episode 2: Jean Lacy is enthusiastic about Thomas's new play, but Thomas's family and friends are not so sure that Jean is a good influence. Meanwhile, Charles and Lydia invest in a new motorcar. Charles has his eye on an even bigger investment: the Princess Theater.
Episode 3: Thomas is enjoying the success of his play. Everyone is eager to work with Thomas now, including his father, Charles, and Brewster. However, when Thomas makes an unexpected discovery, he has a hard time focusing on his newfound success and all the responsibilities that go with it.
Episode 4: Charles' parents, George and Maeve move into the Bretts' home, at the same time as their playwright son, Thomas, moves out. Meanwhile, their daughter Martha begins an affair with the theater manager, Piers.
Episode 5: Charles, Lydia and their actress daughter, Martha, begin rehearsals on a new play. Although Charles has taken a strong stand against appearing in movies, he agrees to a screen test for Lazlo, but soon regrets his decision.
Episode 6: Financial pressures push Lydia to contemplate a return to the American stage. When songwriter Gerard Lee visits the Bretts, George becomes jealous of his attention on Lydia, but it is their daughter, Martha, who has captured Gerard's attention.
Episode 7: Edwin Brett, the eldest son, publicly insults a critic after an unfavorable theater review of their latest production, just as the newspapers continue their unsavory gossip about the Brett family. Lydia returns from Broadway to Charles' jealousy.
Episode 8: Romance is in the air at the Bretts. Martha's beau, Gerard, wants her to move to New York with him but she fears losing her acting career. Meanwhile, her brother Edwin falls for her friend, Diana Lucas.
Starring Barbara Murrary, Norman Rodway, Belinda Lang, Tim Wylton, Rebecca Lacey, Janet Maw, George Winter, Bert Parnaby, Frank Middlemass, Helena McCarthy, Clive Francis, John Castle, David Yelland, James Laurenson, Christine Kavanagh.
First aired on Masterpiece in 1987
---

Northanger Abbey (1987)
In a feature-length BBC adaptation of a satirical Gothic novel Jane Austen wrote in her early 20s, Catherine Morland dreams of fantasies, until they start coming true.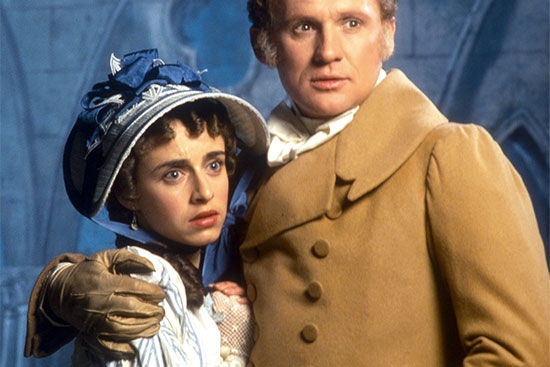 Catherine Morland is invited to the isolated and mysterious Northanger Abbey. There she falls in love with the young man of the house. Her active imagination is stimulated in this environment and she comes to suspect the family of lurid deeds worthy of her favorite Gothic novels.
Starring Peter Firth, Robert Hardy, Katharine Schlesinger, Googie Withers, Ingrid Lacey, Jonathan Coy.
First aired on Masterpiece in 1987
---

Sorrell and Son (1984)
Spanning two decades of tragedy and joy, this faithful British 5-episode adaptation of Warwick Deeping's best-selling novel tells the story of Stephen Sorrell, a decorated British army officer, who returns home after the First World War to face unemployment, poverty and his wife's desertion.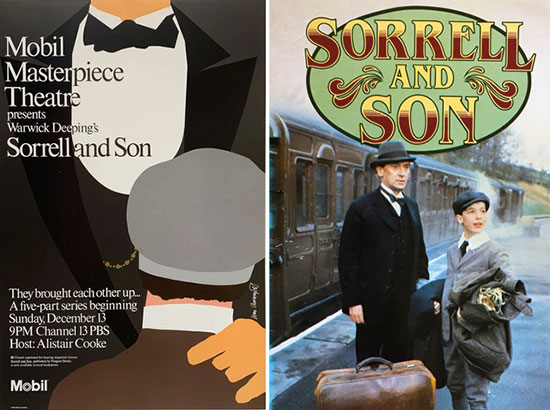 Determined to educate his son Kit as a gentleman, Sorrell is forced to accept exhausting and demeaning jobs in order to provide him with the best possibilities for a brighter future.
Episode 1: Stephen Sorrell returns from war to a soured marriage and a young son. After Stephen's wife leaves him for another man, he gets a job as a porter at a cheap, run-down motel.
Episode 2: Peter and his son try to hide his employment from society. However, the truth comes out when the boy heads to boarding school. Dora tries to win Kit's love; Kit's headmaster dismisses him.
Episode 3: Kit takes a trip to visit his mother for the first time. Now a medical student, Kit has an affair with a working girl; Sorrell and the Pelican Hotel prosper.
Episode 4: Kit is studying medicine at university where he begins a relationship with Mary Jewett and to his surprise his mother reappears in his life. Kit's status as a surgeon satisfies Sorrell's ambitions.
Episode 5: Sorrell hides ill health from Kit; successful Kit enters London society and proposes to Molly. The father and son must learn to confide in each other.
Starring Richard Pasco, Peter Chelsom, Gwen Watford, Paul Critchley, John Shrapnel, Prunella Ransome, Michael Troughton, Stephanie Beacham.
First aired on Masterpiece in 1987
---

Fortunes of War (1987)
When the 7-episode BBC series begins, the year is 1939, and Europe is thrown into turmoil by the outbreak of a second world war. Families, including newlyweds Guy and Harriet, find themselves in unexpected chaos.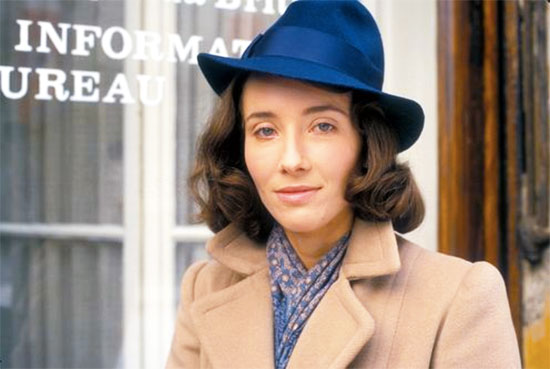 Episode 1: September 1939. War breaks out as newly-married Guy and Harriet Pringle set out on a journey across Europe and into the heart of the Balkans – to Romania where an uneasy neutrality reigns.
Episode 2: January 1940. The Romanian Prime Minister has been assassinated by the fascist Iron Guard and Bucharest is rife with rumour and counter-rumour. Guy, gregarious as ever, is at the centre of the city's intellectual life, popular alike with his students and with the ex-patriate community of diplomats, agents, refugees, spies and politicians. Harriet is beginning to wonder when he will find time for her.
Episode 3: June 1940. To Harriet's intense annoyance, Prince Yakimov has taken up permanent residence in the Pringle flat while they secretly shelter Sasha Drucker who is in hiding from the Iron Guard. France has fallen and Romania is forging an alliance with the Germans.
Episode 4: October 1940. Unwittingly betrayed by Prince Yakimov, Guy's name has appeared on a Gestapo "death list." The Pringle flat has been ransacked and the Jewish refugee, Sasha Drucker, has disappeared. Bucharest is overrun by Germans and it is time for the English to move on. Harriet, alone, waits anxiously for Guy to join her in Athens.
Episode 5: April 1941. As German troops advance into Greece and the Allied forces mobilise, Harriet's brief encounter with a young army officer comes to an end. As the English community prepares to leave Athens, Prince Yakimov is tragically killed, and Guy and Harriet escape in the nick of time on a derelict cargo boat.
Episode 6: September 1942. After fighting his first battle in the Western desert, Simon Boulderstone sets out in search of his brother, only to learn that he was killed in action. Guy returns from Alexandria to take charge of the Institute in Cairo. Harriet feels that she could play no part in his ambitious plans for reorganisation.
Episode 7: January 1943. Neglected by Guy and weakened by illness, Harriet decides to return to England. Unbeknownst to Guy, she changes her mind and on a last-minute impulse sets off for Damascus instead. Meanwhile in Cairo, news came that the ship Harriet was to have sailed on has been torpedoed – with no survivors.
Starring Kenneth Branagh, Emma Thompson, Ronald Pickup, Charles Kay, Alan Bennett, Rupert Graves, James Villiers.
First aired on Masterpiece in 1988
---

The Day After the Fair (1986)
Set in Victorian England, Anna, the young maid of a rich brewer and his discontented wife, falls in love at the local fair with a young barrister on a visit from London. They continue their courtship by letter. Because she is almost illiterate, Anna persuades her mistress, Edith, to write for her. Edith's letters grow more intimate. Charles falls in love with Anna, whom he assumes has written the letters.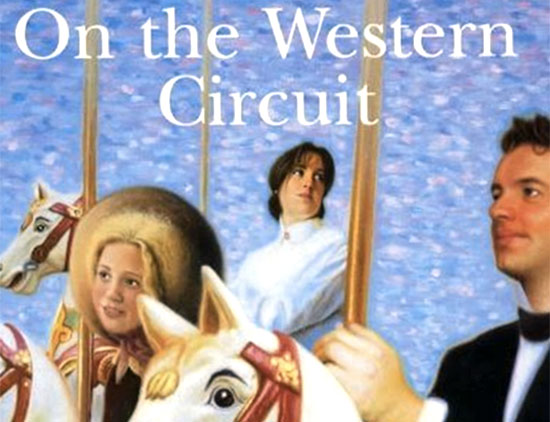 A 2-part BBC adaptation of Thomas Hardy's short story, originally titled, On the Western Circuit set in a small cathedral town.
Episode 1: Discontented wife Edith writes love letters for her maid.
Episode 2: Edith plans to tell Charles she authored love letters Anna sent him.
Starring Hannah Gordon, Anna Massey, Sammi Davis, Martyn Stanbridge, Jonathan Adams, Kenneth Haigh.
Currently unavailable.
First aired on Masterpiece in 1988
---

David Copperfield (1986)
In this 5-episode BBC adaptation of the Charles Dickens classic set in early Victorian England against a backdrop of great social change, a gentle orphan named David Copperfield discovers life and love in an indifferent adult world. The story follows David Copperfield from childhood tribulations to literary success.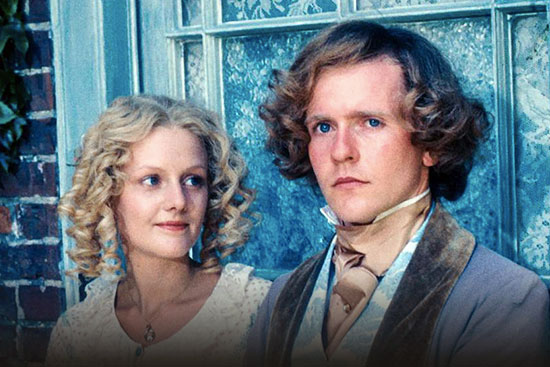 Episode 1: Fatherless though he is, young David leads an idyllically happy life with his mother and his devoted nurse Peggotty. Then his mother marries Mr. Murdstone.
Episode 2: David's cruel stepfather, Mr. Murdstone, has sent him away to school. But after the death of his mother, David is put to work in Murdstone's wine warehouse and sent to live with the eccentric Mr. Micawber."
Episode 3: Alone and friendless, David has run away and cast himself on the mercy of his aunt, Betsey Trotwood, who decides to take him in. Years later, as David is about to enter the world on his own, his old friend Steerforth re-enters his life.
Episode 4: David has fallen head-over-heels in love with Dora, Mr. Spenlow's beautiful young daughter. But, when Mr. Spenlow discovers David's love letters to Dora, he forbids David from seeing her.
Episode 5: After an unexpected death, David's life seems empty and meaningless. Eventually, he returns home to the end of an old friendship and the beginning of a new life.
Starring Nolan Hemmings, Colin Hurley, Brenda Bruce, Oliver Cotton, Simon Callow, Hilary Mason, Owen Teale, Francesca Hall.
First aired on Masterpiece in 1988
---

By the Sword Divided (Season 2)
The 7-episode continuation of BBC's story of the 17th century Lacey Family – a family divided by their loyalties to King Charles and to Oliver Cromwell. The English Civil War is over and Cromwell has taken command. Arnescote Castle, once the proud home of the Laceys, is now the property of Cromwell ally John Fletcher whose wife Anne is a Lacey. Her brother Tom, a royalist, refusing to accept defeat, has fled to France to join a last attempt to overthrow Cromwell — an attempt doomed to failure.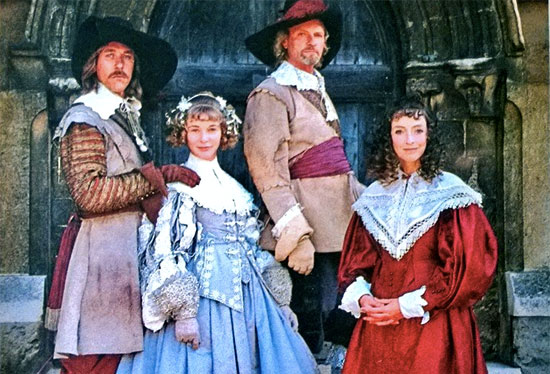 Episode 1: Cruel Necessity 1649: John ignores his father's protest and signs Charles I's death warrant.
Episode 2: Witch Hunt 1650: John believes Henry Snelling's accusation that Minty practices witchcraft.
Episode 3: Escape 1651: Tom Lacey and his sister hide Charles II and plan to smuggle him to France.
Episode 4: Fateful Days 1653: Unhappy Hugh Brandon learns his true parentage and falls for Anne.
Episode 5: Forlorn Hope 1655: Tom challenges Sir Ralph to a duel for betraying Lord Ferrar.
Episode 6: Retribution 1658: Fletcher must name a successor to dying Cromwell; exiled Tom returns.
Episode 7: Restoration 1660: Cromwell dies; Lucinda pleads with Charles II for Fletcher's life.
Starring Rosalie Crutchley, Robert Stephens, Rob Edwards, Sharon Maughan, Timothy Bentinck, Andrew MacLachlan, Lucy Aston, Peter Birch, Simon Butteriss, Judy Buxton, Fredrick Chambers, Ronny Cush.
First aired on Masterpiece in 1988
---

If you enjoyed this post, wander over to The Period Films List. You'll also want to check out our list of Masterpiece Classics Streaming on Prime Video.