Last Updated on August 17, 2020
In 2020 PBS celebrates its 50th anniversary; in 2021 Masterpiece joins the party. We thought it a perfect time to look back on the period dramas that have aired on Masterpiece, season by season, one post at a time.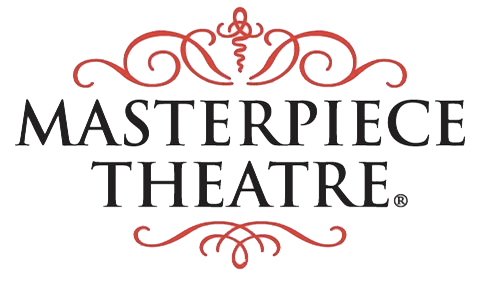 Masterpiece Theatre logo 1971 – 2007 TM and © PBS, Inc., all rights reserved
---
To help keep this site running: Willow and Thatch may receive a commission when you click on any of the links on our site and make a purchase after doing so. 
---
Below, we list the period drama line-up for the tenth season of Masterpiece Theatre, which aired in 1980 – 1981. 
Some of the earliest PBS Masterpiece programming is still available to stream or own, and in the following descriptions, we will let you know when it is (and we'll also link to the books that inspired the adaptations).
Let's take a stroll down memory lane, and see how the choice of British costume dramas and historical series on Masterpiece has evolved over the years. Titles are listed in order of their air date.
For some history of PBS Masterpiece, and the programming in other seasons, see this page.
---
---
Period Dramas on PBS Masterpiece Season 10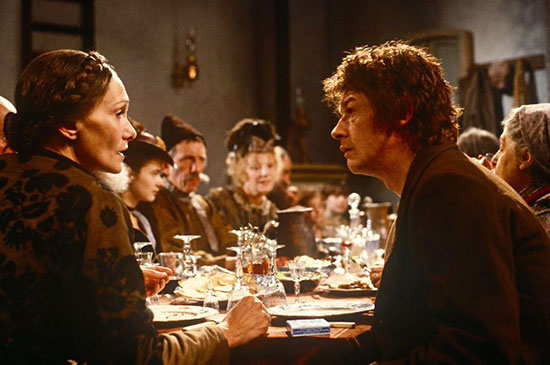 Crime and Punishment (1979)
A three-part BBC mini-series adaptation of Fyodor Dostoyevsky's 1866 classic novel of murder and regret.
Experience the gripping tale of pride, remorse, and redemption set among the 19th-century Russian working class in Dostoyevsky's "Crime and Punishment." Two-time Academy Award®-nominee John Hurt stars in this moving dramatization that brings to life the classic story of an antihero doomed by his misguided sense of intellectual moral authority.
A former student with fierce and rational intellect, Raskolnikov feels that he is above the law and even capable of shedding blood without penalty. When he commits a murderous act, he is forced to confront his inner demons as well as a clever adversary determined to bring a killer to justice. But Raskolnikov slowly realizes that he will never find peace until he admits his guilt to himself.…
Episode 1: Raskolnikov, a poor & isolated student, is sure of only one thing: all great men are above the law in all ways. Deeply in debt he puts his theory to the ultimate test: murder.
Episode 2: Raskolnikov, having brutally killed the old pawnbroker and her half-sister, escapes from the scene of crime.
Episode 3: Obsessed with the fear that Porfiry suspects him, Raskolnikov has promised to tell Sonia who killed the old pawnbroker and her sister. He has returned to his room unaware that a greater danger awaits him there.
Starring John Hurt, Beatrix Lehmann, Carinthia West, Anne Orwin, Siân Phillips, Timothy West, Anthony Bate, Malcolm Tierney, Barbara Young, Francesca Gerrard, Fiona Glassbrook, Christine Ozanne.
First aired on Masterpiece in 1980

---

Pride and Prejudice (1980)
Jane Austen's satire on the machinations of courtship and marriage which follows the efforts of Mr. and Mrs. Bennett to find find suitable marriages for their five daughters. Their second eldest Elizabeth is alternately intrigued, repulsed and attracted to the aloof Mr. Darcy, a young gentleman of considerable wealth who has come to live in the neighborhood.
The much-praised BBC dramatization true to the Jane Austen novel was adapted for television by Fay Weldon (Upstairs, Downstairs).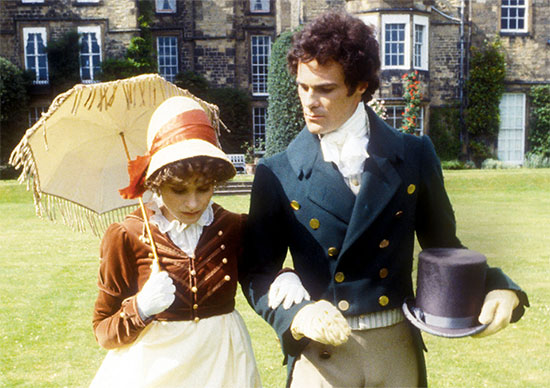 Episode 1: When Mr. Bingley, a well-heeled, cordial young man, comes to live in the neighborhood, Mrs Bennet regards him as the rightful property of one of her five unmarried daughters.
Episode 2: Mr. Collins, who will in time become heir to Longbourn House, seeks reconciliation with the Bennet family with the intention of choosing one of the Bennet girls for a wife.
Episode 3: Mr. Bingley's abrupt departure to London has hurt Jane deeply and Elizabeth is convinced the disagreeable Mr. Darcy was to blame as surely as he was for the misfortunes of Mr Wickham.
Episode 4: Elizabeth found the manner of Mr. Darcy's proposal insulting and unworthy of a gentleman, but now that she has learned the truth about Wickham, she grows ashamed of her former prejudice.
Episode 5: Elizabeth has visited Pemberley and met Mr. Darcy again. Knowing now that her first impressions were unwarranted, she has begun to repent the lost opportunities.
Starring David Rintoul, Elizabeth Garvie, Clare Higgins, Sabina Franklyn, Natalie Ogle, Irene Richard, Marsha Fitzalan, Priscilla Morgan, Moray Watson, Tessa Peake-Jones.
First aired on Masterpiece in 1980
---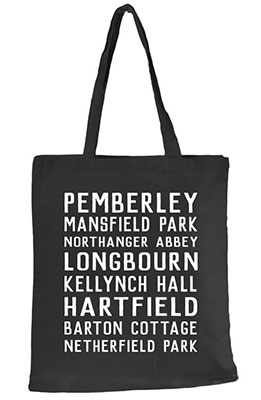 ---

Testament of Youth (1979)
Cheryl Campbell stars in this enriching and award-winning BBC adaptation of Vera Brittain's autobiography, set between 1913 and 1925.
Vera Brittain's world falls to pieces around her as, one by one, the young men of her circle are caught up in the Great War.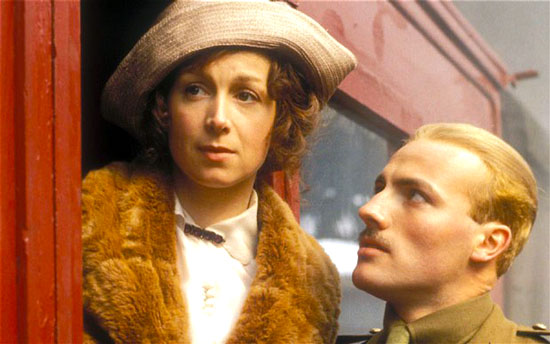 At the outbreak of the First World War, a young Vera finds herself torn between her studies at Oxford, and the decision she will take to enroll as a volunteer nurse, caring for casualties from the Front.
Little does she realise that the faces passing before her will include those closest to her. Devastating in its portrayal of the impact of war on a whole generation, "Testament of Youth" is a passionate, powerful and personal record Vera Brittain s experiences during the First World War and serves as a moving memorial to a lost generation.
Vera will be indelibly scarred by shattering personal losses and the horrors of nursing on the front-line; but she rises from the ashes a prominent writer, feminist and activist. Here is one of the most inspiring stories of a generation born to tragedy and triumph.
5 episodes
Starring Cheryl Campbell, Rupert Frazer, Joanna McCallum, Emrys James, Jane Wenham, Peter Woodward, Rosalie Crutchley, Michael Troughton.
First aired on Masterpiece in 1980
---

Danger UxB (1979)
Brian Ash (Anthony Andrews, Brideshead Revisited) is a young lieutenant who is assigned to a UXB unit in the early days of World War II.
UXB (UneXploded Bomb) is the signal that an aerial bomb has not exploded. Ash's job is to deactivate German bombs, some of which have fuses specifically designed to kill him. Ash falls in love with Susan, the daughter of a British scientist who is working on safer de-activating techniques.
Set in Southeast London from September 1940 to spiring of 1944.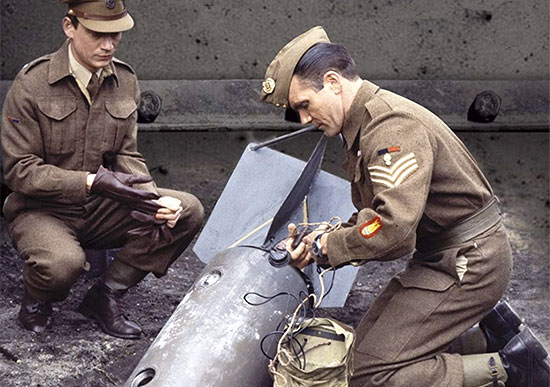 Episode 1: It is the beginning of World War II and young lieutenant Brian Ash has just been assigned to a UXB unit. Without any training, Brian is tasked to lead his section in detonating and disposing of unexploded bombs, a job with a very quick turn-over rate.
Episode 2: Brian defuses a bomb recklessly and clashes with Major Lockhurst for his behavior. Brian meets Officer Ken Machin, the newest member of his unit and also, to Brian's surprise, his roommate. They learn of a new counter-active defense against type 17 fuses using electromagnetic technology.
Episode 3: Brian allows Ken to dismantle a type 17 on his own, while Brian attends to a more pressing matter. Even with the use of the new technology, Ken fails to safely disarm the bomb and it explodes killing Ken. Brian learns that Ken's mourning fiance is pregnant. Although it is too late, Brian finds anti-handling devices rigged into the type 17 fuses, the likely reason for Ken's demise.
Episode 4: Brian delivers a defused bomb to Dr. Gillespie who may have a solution for the Zues 40. After a run-in with Susan, Dr. Gillespie's married daughter, Brian feels an immediate attraction to her. Gillespie's method works but not without casualties.
Episode 5: A night club near a bomb in the sewers distracts the section as they spend a night drinking and relaxing. Brian uses a new method to defuse the bomb and enjoys a night out with Susan in London.
Episode 6: Brian's weekend off duty turns into a night with Susan at a hotel in Bromley. Their night is cut short when Brian is called back to help with the 81 Company. Susan is impatient as she waits for Brian and decides to go home where she unexpectedly runs into her husband. The death toll in the 81 company is growing as Brian arrives.
Episode 7: Without Brian's permission, Corporal Salt and a team of men put themselves at risk to help a young woman trapped inside a bomb with a time fuse. Salt embarks on a trip to convince his wife to leave Manchester but a German bomb disrupts their conversation.
Episode 8: Francis cracks down on Brian's section for minor disciplinary infractions because Brian's affair with Susan reminds him of his own wife's infidelity. Susan asks her father to get Major Francis posted elsewhere. Under new leadership, Brian is recommended for a high honor.
Episode 9: Conflict arises in section 347 where Powell and Private Brinckley, a new replacement and conscientious objector, break out into a fight. Corporal Salt ends the dispute but has no patience or sympathy for a pacifist. Brian decides to propose to Susan, but she leaves unexpectedly to tend to her husband who has had a nervous breakdown.
Episode 10: The British countryside is hit hard by the Germans and all of section 347 is sent to assist. Corporal Salt finds himself in grave danger as he helps to save another woman.
Episode 11: Dr. Gillespie invites Brian to join his lab, where Brian awkwardly runs into Susan a year after they have broken up. Brian assists Gillespie in Cambridge using a dangerous, time consuming method to defuse the bombs by freezing them.
Episode 12: Susan and Brian's relationship progresses as Brian returns to section 347 and relocates to Brighton. Lieutenant Brinckley begins training with Brian to defuse bombs but has an unfortunate accident with an unmarked mine. Even Brian cannot stay out of danger as he attempts to defuse a device by the water.
Episode 13: Brian's slow recovery causes tension in his relationship with Susan as he worries he may not be able to return to his post. Sergeant James is able to bring up Brian's spirits and they find a foreboding note while dismantling a bomb.
Starring Anthony Andrews, Maurice Roëves, George Innes, Robert Pugh, Ken Kitson, Judy Geeson, Peter Cartwright, Iain Cuthbertson.
First aired on Masterpiece in 1981

---

Therese Raquin (1980)
A BBC adaptation of the classic French novel by Emile Zola, a tale of passion, obsession, and the psychological aftermath of an unforgivable deed.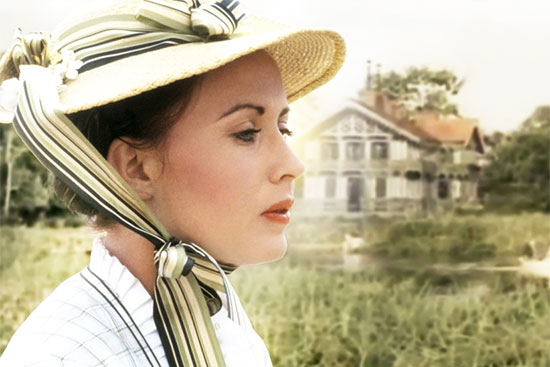 Episode 1: Therese Raquin is a reserved and withdrawn Parisian woman forced to marry the sickly Camille. A meeting with Laurent, her husband's childhood friend, draws her out of her shell, and the pair soon embarks on a passionate and all-consuming affair.
Episode 2: Following their unthinkable deed, propriety dictates that the lovers remain separated for a time. Therese and Laurent hatch a plan to legitimize their union, but both are tormented by nightmares and visions of the murdered Camille.
Episode 3: Burdened by their guilt, Therese and Laurent find no joy in their marriage. During one of their quarrels, Madame Raquin-Camille's mother- overhears the truth about what happened to her son.
Starring Kate Neligan, Kenneth Cranham, Brian Cox. Mona Washbourne, Richard Pearson, Timothy Bateson.
First aired on Masterpiece in 1981
---
In celebration of PBS Masterpiece's 10th anniversary, the following "Favorites" also aired: The Golden Bowl (1972), Cousin Bette (1971), Upstairs, Downstairs (1971), and Sunset Song (1971).
---

If you enjoyed this post, wander over to The Period Films List. You'll also want to check out our list of Masterpiece Classics Streaming on Prime Video.