Last Updated on September 19, 2019
Your PBS Masterpiece Winter – Spring 2019 Schedule is here: the next few months promise to be a royal good time on PBS!
This list is divided into four parts: Period Dramas on PBS and Masterpiece (detailed descriptions of the costume dramas in the primetime line-up, with premiere and return dates), History of British Royalty Shows on PBS (like those with historian Lucy Worsley), You May Also Like (other upcoming history or period related PBS programs that aren't period dramas), and Wait! Where's My Show? (PBS period dramas that are over, returning, and in development).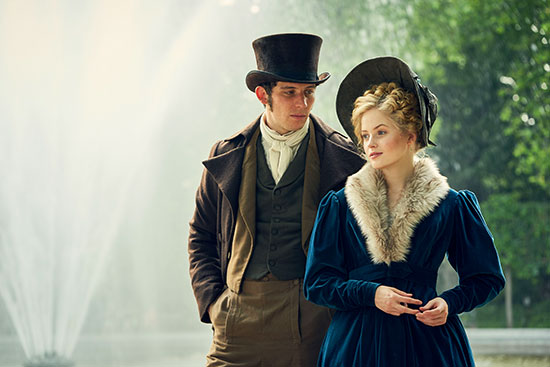 ---
To help keep this site running: Willow and Thatch may receive a commission when you click on any of the links on our site and make a purchase after doing so.
---
Kicking it all off on Sunday, January 13, "Victoria" returns to Masterpiece and finds the young Queen facing a crisis that threatens to end her reign. Directly following "Victoria" is the premiere of a new two-part series, "Victoria & Albert The Wedding," featuring historian Lucy Worsley as she oversees an authentic reimagining of one of the most famous weddings of all time. If you want to re-watch "Comfort and Joy," the Season 2 finale of "Victoria," it's airing at 7:30 PM on January 13th, right before the premiere of Season 3.
And from royal weddings to royal bedchambers, on Sunday, January 27 Worsley snuggles up with Britain's past monarchs to uncover the fascinating secrets hiding within some of the most secluded spaces in an encore presentation of "Tales from the Royal Bedchamber."
Also part of PBS's regal lineup of royal programming featuring stories of the British monarchy, is "Margaret: The Rebel Princess."
If additional historical / costume / period dramas are added to the 2019 Spring PBS Masterpiece lineup, or to PBS programming in general, they'll be listed here, so you'll want to bookmark this page.
For updates, you can also sign up for our newsletter here.
The Fall and Winter 2019 – 2020 PBS Masterpiece Schedule is here. 
---
---

Period Dramas on PBS and Masterpiece
---
---
Victoria – Season 3
Premieres January 13 at 9PM ET on MASTERPIECE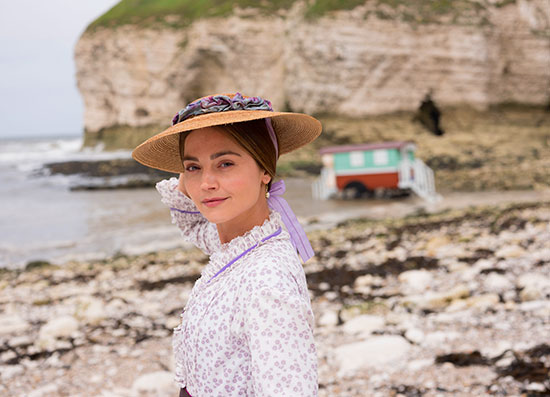 It is 1848, and revolution is breaking out across Europe. In Britain, one woman stands between order and chaos: Queen Victoria. Jenna Coleman ("Doctor Who") stars as the young but fearless monarch, facing a crisis that threatens to end her reign.
Continuing the story of Victoria's rule over the largest empire the world has ever known, the new season of the drama introduces fascinating new historical characters, including Laurence Fox ("Inspector Lewis") as the vainglorious Lord Palmerston, who crosses swords with the queen over British foreign policy. Also vexing the queen this season is Kate Fleetwood ("Harlots") as Victoria's devoted but troubled half-sister, Princess Feodora, who seeks refuge at Buckingham Palace due to political unrest back home in Germany.
Other new characters include John Sessions ("Outlander") as reformist Prime Minister John Russell, and Lily Travers ("Kingsman") as the beguiling Duchess of Monmouth.
Returning are Tom Hughes ("Dancing on the Edge") as Victoria's devoted, obsessive husband, Prince Albert; Nell Hudson ("Outlander") as the queen's chief dresser, Nancy Skerrett; Ferdinand Kingsley ("Borgia") as Charles Francatelli, the royal chef and cookbook king; plus a host of others.
As Season 3 gets underway, Victoria is pregnant with her sixth child. But she has much else on her mind, chiefly the Revolutions of 1848, when the downtrodden throughout Europe begin agitating for the overthrow of aristocratic rule.
In England, this discontent leads to Chartism, a set of demands for universal male suffrage, the secret ballot, equal representation for voters and other reforms that were considered radical by leading political figures during Victoria's reign. As with many crusades, passions are aroused on both sides—sometimes violently. At the time, who knew if events might turn out like the French Revolution, which resorted to widespread use of the guillotine? (If you are rusty on your Brit history, you'll want to read this article on Chartism before you watch to help you get the most out of Season 3.)
Passion is also an issue in the bedroom at Buckingham Palace, where Victoria is reluctant to risk more pregnancies. Parents now of six, Victoria and Albert find themselves at odds about their offspring, especially the troubled Bertie, the role of the monarchy, and increasingly with each other.
8 episodes
Seasons 1 & 2 are AVAILABLE to STREAM.
Season 3 is AVAILABLE to STREAM January 14.
Episodes of VICTORIA, SEASON 3 will be AVAILABLE to STREAM weekly on the PBS MASTERPIECE Prime Video Channel and PBS PASSPORT starting Monday, January 14 through Monday, March 4 when the entire season is available. The Season 3 DVD is available April 16, 2019. Order it here. 
---
Mrs. Wilson
Premieres Sunday, March 31 at 9PM ET on MASTERPIECE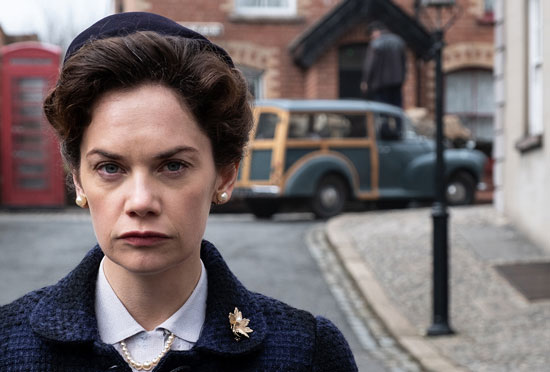 Starring Ruth Wilson ("Jane Eyre"), Mrs. Wilson is a powerful three-part drama inspired by the memoir of Ms. Wilson's grandmother and family history.
Set in 1940s and 1960s London and 1930s India, the series follows Alison Wilson, who thinks she is happily married until her husband, Alec, dies and a woman turns up on the doorstep claiming that she is the real Mrs. Wilson. Alison is determined to prove the validity of her own marriage – and Alec's love for her – but is instead led into a world of disturbing secrets.
Alexander Wilson was a writer, spy and secret service officer who served in the First World War before moving to India to teach as a Professor of English Literature, where he began writing spy novels. In the 1930s he enjoyed great success with his novels being reviewed in The Telegraph, Observer and the Times Literary Supplement amongst others. He passed away in 1963.
Wilson will star alongside Iain Glen ("Game Of Thrones"), Keeley Hawes ("The Durrells of Corfu"), Anupam Kher ("Silver Linings Playbook") and Fiona Shaw ("Harry Potter") in the new period drama written by Anna Symon ("Indian Summers"). Read more about it here. 
3 episodes
The DVD is available April 2, 2019. order it here. 
---
Call the Midwife – Season 8
Premieres March 31, 2019at 8PM ET on PBS
"Call the Midwife" follows the nurses, midwives and nuns from Nonnatus House, who visit the expectant mothers of Poplar, providing the poorest women with the best possible care.
Series 8 begins in 1964. Miriam Margolyes who played Sister Mildred in the Christmas special will guest star in episode 1. Fenella Woolgar (Sister Hilda), Ella Bruccoleri (Sister Frances), and Georgie Glen (Miss Higgins) will be added to the cast. Helen George will be back as Nurse Trixie Franklin, after a season away. Victoria Yeates and Charlotte Ritchie won't be returning.
Seasons 1 – 7 are AVAILABLE to STREAM.
---
Les Misérables
Premieres Sunday, April 14 at 9PM ET on MASTERPIECE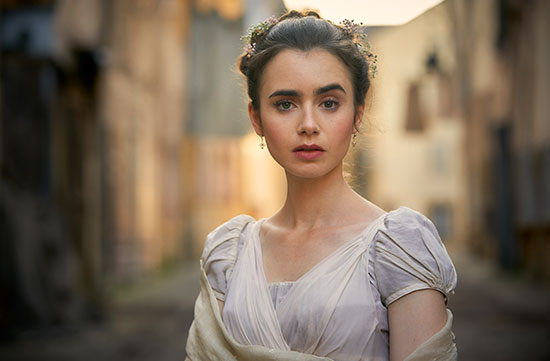 MASTERPIECE on PBS and BBC One announce a new adaptation of Victor Hugo's classic novel "Les Misérables" from multi award-winning screenwriter Andrew Davies.
The six-part drama adaptation stars Dominic West as Jean Valjean, and David Oyelowo ("Selma") as Javert in this landmark drama adaptation. They are joined in this epic event drama by Lily Collins, in the role of Fantine.
With a striking intensity and relevance to us today, Victor Hugo's novel is testimony to the struggles of France's underclass and how far they must go to survive. The six-part television adaptation of the renowned book will vividly and faithfully bring to life the vibrant and engaging characters, the spectacular and authentic imagery and, above all, the incredible yet accessible story that was Hugo's lifework.
The distinguished British cast also includes Adeel Akhtar and Olivia Colman as Monsieur and Madame Thénardier, Ellie Bamber ("Pride and Prejudice and Zombies") as Cosette, Josh O'Connor ("The Durrells in Corfu") as Marius and Erin Kellyman as Éponine. Read more about it here. 
6 episodes
Les Misérables is AVAILABLE to STREAM
Les Misérables is AVAILABLE on DVD 
---

History of British Royalty Shows on PBS
---
---
Victoria & Albert: The Wedding
Premieres Sunday, January 13 and Sunday, January 20 at 10 PM ET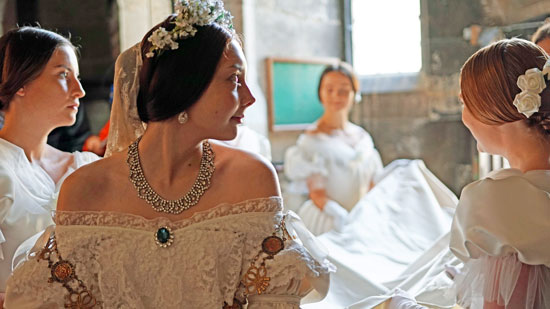 Enjoy a recreation of the wedding that changed British matrimonial ceremonies forever. This two-part series, hosted by Lucy Worsley, celebrates an enduring love that was to melt the nation's heart and set the standard for generations of brides to come.
A BBC Studios production for PBS, this entertaining series provides an insider's look into the elaborate planning that went into one of the most famous weddings of all time: the romantic 1840 union of Queen Victoria and her consort Prince Albert. With the help of a team of experts, Lucy oversees the meticulous recreation of the most important elements of the wedding celebration, scouring history books, archives, newspapers and even Victoria's own diaries for details. The perfect accompaniment to the latest season of MASTERPIECE's hit series "Victoria," "Victoria & Albert: The Wedding" is a unique celebration of an enduring love that captured the imagination then and now — and a wedding that set the standard for generations of future brides everywhere.
Lucy is joined by food historian Annie Gray, clothing expert Harriet Waterhouse, military historian Jasdeep Singh and more. From the bouquet and the beautifully tiered cake to the music for the ceremony and the wedding gown — Victoria's game-changing white dress started a tradition that still lives on — each element has been carefully researched, remade by hand, and finally put to use in a joyous recreation of the big day itself. Throughout, Lucy and her team unpack and explore the hidden iconography and symbolism of this hugely significant wedding. They uncover new insights into Victoria and Albert's relationship, both public and private, and shed fascinating new light on the broader implications of the wedding. The series reveals how the pomp and pageantry secured the nation's unwavering attention as Victoria gained favor with her subjects and invented the modern ideal of marriage.
"In 1840, two 20-year-olds became the most important power couple on earth," said Worsley. "The marriage of Queen Victoria to Prince Albert of Saxe Coburg was a pivotal moment in British history. It was a political union that became the greatest royal love story of all."
2 episodes
The DVD is available March 26, 2019. Order it here. 
---
Tales from the Royal Bedchamber
Sunday, January 27 at 10 PM ET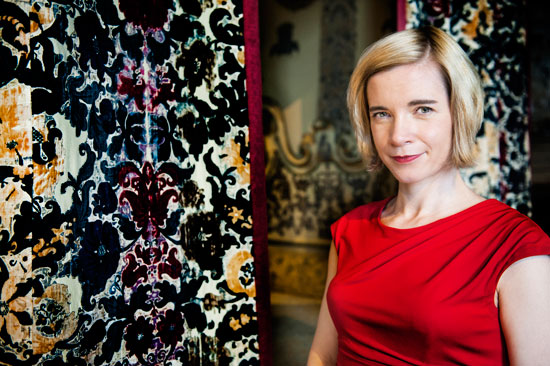 See how the rise and fall of the royals' beds reflects the changing fortunes of the monarchy. Lucy Worsley gets into bed with Britain's past monarchs to uncover the secrets of the royal bedchamber. She reveals that the obsession with royal bedrooms, births and succession is nothing new. In fact, the rise and fall of the royals' magnificent beds reflects the changing fortunes of the monarchy itself.
Host Dr. Lucy Worsley, Chief Curator at Historic Royal Palaces, snuggles up with Britain's monarchs to uncover the fascinating secrets of the royal bedchamber. From Hampton Court to Hever Castle to the great English country manors, Worsley shows the opulence of Royal State bedrooms and explains how these private spaces were once very public hubs of English politics and policy. It was in these rooms that royal marriage ceremonies were held, royal births were observed by crowds eager to verify the baby's sex. Even the process of creating royal babies took place in a semi-public context, Worsley says, because everyone had a stake in its outcome.
The eventual creation of private chambers evolved as a reaction to the overwhelmingly public nature of royal bedrooms, and affairs of state eventually were relegated to offices and the Houses of Parliament. But "Tales from the Royal Bedchamber" gives viewers access to the regal pomp and detailed work of these inner chambers – detailing the lavish designs of royal state beds and "pulling back the covers" on the political intrigue that occurred behind closed doors.
Available on DVD. Order it here. 
---
Margaret: The Rebel Princess
Premieres Sunday, February 10 and Sunday, February 17 at 10 PM ET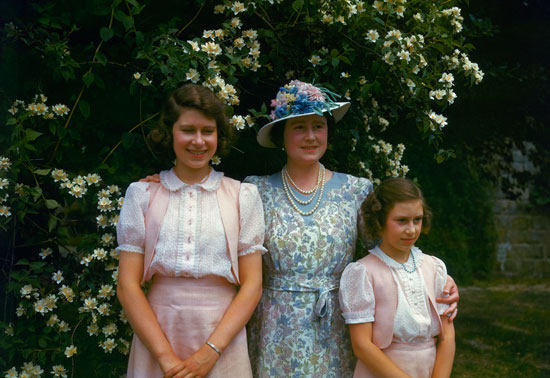 Learn how Princess Margaret's life and loves reflected the changing world during the 20th century. This intimate two-part series profiles Princess Margaret, whose life and loves reflected the social and sexual revolution that transformed the western world during the 20th century.
This new special, featuring rare footage and interviews with those who knew her best, offers unparalleled insight into Margaret's turbulent life and times. Her unique position as the Queen's younger sister in a changing Britain left her free to experiment and push boundaries, yet she was forever judged by a public and press beginning to question the very idea of a monarchy. While Margaret often followed the rigid rules under which she was raised, she also stepped outside those rules and into scandal. A complicated and contradictory princess, her story parallels her era, when the rules of social norms were being rewritten and a freer, more egalitarian society was emerging.
Margaret forged her own way by becoming a rule-breaking trendsetter and an eager participant in the excitement of a swinging 1960s London. Her loves were passionate if not always wise, from Peter Townsend, a married aide to her father, to her dashing yet philandering husband Lord Snowden, to the much-younger Roddy Llewellyn. But it was her relationship with her sister that was perhaps the most important, the woman against whom she defined herself all her life.
"Margaret: The Rebel Princess" presents new interviews with several of her closest friends including Lady Anne Glenconner, Lady Jane Rayne and Jane Stevens; biographers Christopher Warwick, Craig Brown and Anne de Courcy; journalists Clive Irving of the Daily Express and Doris Bacon of AP and many others. They reveal Margaret as the first truly modern princess — a superstar who introduced a flash of Hollywood glamour into Buckingham Palace and paved the way for Diana, Kate and Meghan. A woman yearning for escape in a post-war world eager to shrug its own oppressive constraints, Margaret became a powerful and unpredictable force, reflecting and driving fundamental changes in our attitudes about the monarchy, celebrity, marriage and sex.
2 episodes
The DVD is available April 23, 2019. Order it here. 
---
Royal Wives at War
Sunday, March 10 at 10PM ET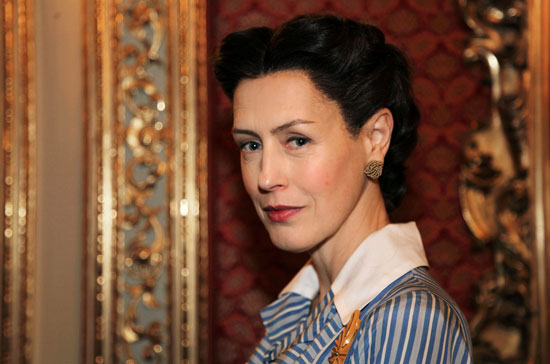 If you missed this the first time it aired on PBS, you are in luck – "Royal Wives at War" is back. Take a fresh look at the abdication crisis of 1936 through dramatized monologues by the two women at its heart, the Queen Mother and Wallis Simpson, as they look back at the dramatic events that led to Edward VIII's decision to give up the throne.
Available on DVD. Order it here. 
---
---

You May Also Like
---
---
AMERICAN EXPERIENCE: The Big Burn
Tuesday, January 22 at 9:00 PM ET
For those of you interested in the history of the Edwardian era: In the summer of 1910, an unimaginable wildfire devoured more than three million acres across the Northern Rockies, confronting the fledgling U.S. Forest Service with a catastrophe that would define the agency and the nation's fire policy for the rest of the 20th century and beyond. "The Big Burn" provides a cautionary tale of heroism and sacrifice, arrogance and greed, hubris and, ultimately, humility in the face of nature's frightening power. Inspired by the best-selling book by Timothy Egan.
---
GREAT PERFORMANCES: Doubt from Minnesota Opera
Premieres Friday, January 25 at 9PM ET
Did you watch the 1960s-set period drama "Doubt" about suspicion leading to a battle of wills at a Bronx Catholic school? You may also want to watch this adaptation for the opera, starring Christine Brewer, Adriana Zabala, Matthew Worth and Denyce Graves.
---
AMERICAN EXPERIENCE: Surviving the Dust Bowl
Tuesday, January 29 at 9PM ET
Interested in the Great Depression? Travel back to the 1930s, when dust storms ravaged the parched and overplowed southern plains, turning bountiful wheat fields into desert. Disease, hardship and death followed, yet people stayed, refusing to give up on their land and way of life.
---
GREAT PERFORMANCES AT THE MET: Marnie
Premieres Friday, February 1 at 9PM ET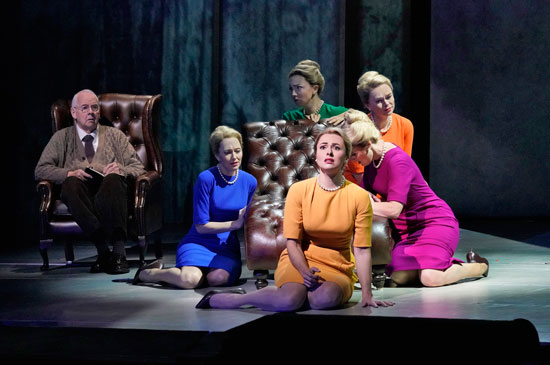 Fans of Winston Graham's "Poldark" series may want to catch this: Watch composer Nico Muhly's reimagining of Winston Graham's novel about a beautiful, mysterious woman in 1960s England who assumes multiple identities. Starring Isabel Leonard in the title role alongside Christopher Maltman as Mark Rutland. Robert Spano conducts. 
---
NATURE: Wild Way of the Vikings
Premieres Wednesday, February 13 at 8PM ET
Love the period series "Vikings"? Now you can experience the natural world through the eyes of the Vikings. From the killer whales of the North Sea to the volcanic mounts of Iceland, see the deep history and cultural respect the Vikings had with the land and sea. Ewan McGregor narrates.
---
SECRETS OF THE DEAD: The Nero Files
Wednesday, February 20 at 10PM ET
History buffs: Take a closer look at the life and legend of Nero, the infamous Roman emperor, as a forensics profiler attempts to find out what history may have gotten wrong about his alleged tyranny.
---
GREAT PERFORMANCES AT THE MET: La Fanciulla del West
Premieres Sunday, February 24 at 12PM ET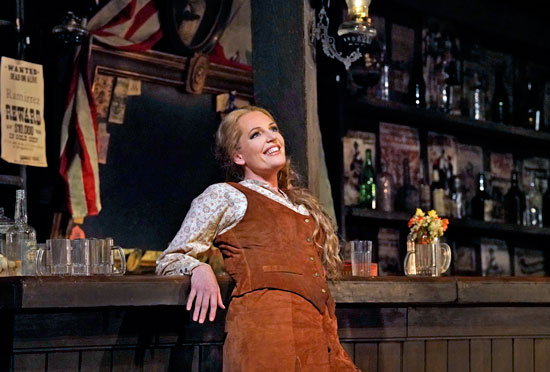 This could be fun: Watch Puccini's blazing love story set in the Wild West based on David Belasco's play "The Girl of the Golden West" starring Eva-Maria Westbroke and Jonas Kaufmann. Marco Armiliato conducts.
---
MASTERPIECE: King Charles III
Premieres Sunday, March 24 at 9PM ET 
The hit Broadway show "King Charles III" is adapted for television. A 2016 Tony nominee for Best Play, King Charles III imagines Prince Charles' ascension to the throne following Queen Elizabeth's death. Lauded by the New York Times as a "flat-out brilliant portrait of a monarch in crisis," the play was critically acclaimed in London and New York.
The 90-minute adaptation stars Tim Pigott-Smith as Charles. Writer Mike Bartlett adapts from his own script — daringly written in blank verse — and Rupert Goold directs.
---
SECRETS OF THE DEAD: King Arthur's Lost Kingdom
Wednesday, March 27 at 10PM ET
Uncover new archaeological evidence at Tintagel that suggests the legend of King Arthur started in a prosperous and sophisticated trading village in 5th-century Britain following the departure of the Romans. 
---
GREAT PERFORMANCES: Julius Caesar
Friday, March 29 at 9PM ET
See Shakespeare as never before in an all-women production of "Julius Caesar" set in a prison. Directed by Phyllida Lloyd and starring Harriet Walter as Brutus, Jackie Clune as Julius Caesar and Jade Anouka as Mark Antony. 
---
Reconstruction: America 
Tuesdays, April 9 -16 at 9PM ET
Henry Louis Gates, Jr. presents the history of the transformative years following the American Civil War, when the nation struggled to rebuild itself in the face of profound loss, massive destruction and revolutionary social change. 
---
---

Wait! Where's My Show?
---
---
It's Over
---
The Anne of Green Gables Series: L.M. Montgomery's Anne of Green Gables, The Good Stars, and Fire & Dew are part of a trilogy and have all aired on PBS. No further installments are expected. AVAILABLE to STREAM. 
---
MASTERPIECE: The Collection: The gripping family drama and entrepreneurial fable, set in a post-war Paris fashion house is over, but is AVAILABLE to STREAM.
---
MASTERPIECE: Little Women: The story of sisters Meg, Jo, Beth, and Amy, as they navigate what it means to be a young woman: from gender roles to sibling rivalry, first love, loss, and marriage, is over, but is AVAILABLE to STREAM. Read more about it. 
---
MASTERPIECE: The Miniaturist: Yes, that was the ending! The haunting, sumptuous period thriller based on the popular novel by Jessie Burton is over, but is AVAILABLE to STREAM. Read more about it. 
---
PBS: The Woman in White: The distinctly modern take on Wilkie Collins' beloved mystery novel, combining romance, intrigue, and danger in a thrilling ride from the corridors of English country houses to the dankest, deepest corners of the Victorian madhouse, is over, but is AVAILABLE to STREAM. Read more about it.         
---
It's Returning
---
MASTERPIECE: The Durrells in Corfu
The Durrells Season 4 will air in the fall of 2019
The 1930s-set series based on naturalist Gerald Durrell's much-loved trilogy of novels stars Keeley Hawes, Josh O'Connor, Callum Woodhouse, Daisy Waterstone and Milo Parker. This will be the final season. Read more about the series.
Seasons 1 – 3 are AVAILABLE to STREAM.
---
MASTERPIECE: Endeavour
Endeavour Season 6 premieres June 16, 2019
Shaun Evans charms audiences with his portrayal of the 1960s cerebral and solitary Detective Constable Morse in "Endeavour," written by "Inspector Lewis" creator and Inspector Morse writer Russell Lewis. A 1969-set "Endeavour" will return for its sixth series, but without Lewis Peek (DC George Fancy) and Dakota Blue Richards (WPC Trewlove). Spoiler: Endeavour is porting a new moustache.
Seasons 1 – 5 are AVAILABLE to STREAM.
---
MASTERPIECE: Grantchester
Grantchester Season 4 premieres July 14, 2019
The story of a young vicar and a veteran cop who join forces to solve baffling murders around a placid English village in the 1950s will return to PBS MASTERPIECE for a fourth season, and it will be the last for James Norton. When "Grantchester" returns with Season 5. there will be a new vicar: look for Tom Brittney, who you may already know from "Outlander" and "Call the Midwife."
Seasons 1 – 3 are AVAILABLE to STREAM.
---
MASTERPIECE: Poldark
Poldark Season 5 will air in the fall of 2019
How time has flown, watching our favorite Cornish 18th century man Ross Poldark (Aidan Turner) face trials and tribulations on the home front, in love, in politics, and in the business world.
The fifth season of "Poldark" will be the last. Debbie Horsfield said her final series will follow the lives of the Poldarks and the Warleggans in the ten-year period between the events of books seven and book eight: "In 'The Stranger from the Sea' Winston Graham made many references to developments that happened in the 'gap' years. Much can also be inferred. There are, of course, also historical events and people of the time, both in Cornwall and in London. Series five will draw on all of these to follow the lives of the Poldarks, George Warleggan, the Enyses, and the Carnes in this intervening period."
Seasons 1 – 4 are AVAILABLE to STREAM.
---
It's Coming
---
Beecham House
Expected 2019
"Beecham House" is a story about the fortunes of the new residents of an imposing Delhi mansion in the late 1700s, which will launch in the U.S. on MASTERPIECE on PBS. Read more about it.
---
The Chaperone
In theaters March 29, 2019
MASTERPIECE's first feature film will reunite the writer, director and star of "Downton Abbey." "The Chaperone," based on Laura Moriarty's best-selling American novel, will be scripted by Julian Fellowes, directed by Michael Engler, and star Elizabeth McGovern, (Lady Grantham). Read more about it here. Read more about it. 
---
Downton Abbey Movie
In theaters September 20, 2019
Over 6 seasons, the hit television series followed the lives of the Crawley family and the servants who worked for them at the turn of the 20th century in an Edwardian English country home. Soon, we'll be able to watch the movie from Focus Features, and see how the saga continues. Read more about it.
---
Miss Fisher & The Crypt of Tears
Coming in 2019
For those of you who have watched Phryne Fisher on PBS and wished for another season (which isn't happening), here's some consolation: The tales of a glamorous sleuth fighting crime in 1920s Melbourne – makes the leap to the big screen. In this highly anticipated original feature-length movie, "The Crypt of Tears" will deliver the usual delights to "Miss Fisher's" devoted fan base.
Filming has wrapped and the movie is currently in post-production. "Miss Fisher & The Crypt of Tears" will premiere with a theatrical release in Australia in 2019, and can be expected worldwide shortly after. Read more about it.
---
Sanditon
Release date TBA
Written only months before Austen's death in 1817, Sanditon tells the story of the joyously impulsive, spirited and unconventional Charlotte Heywood and her spiky relationship with the humorous, charming (and slightly wild!) Sidney Parker. When a chance accident transports her from her rural hometown of Willingden to the would-be coastal resort of the eponymous title, it exposes Charlotte to the intrigues and dalliances of a seaside town on the make, and the characters whose fortunes depend on its commercial success. The twists and turns of the plot, which take viewers from the West Indies to the rotting alleys of London, expose the hidden agendas of each character and sees Charlotte discover herself… and ultimately find love. Read more about it. The 8 episode mini-series will air on PBS MASTERPIECE.
Filming is expected to begin in Spring 2019.
---
It's on the PBS MASTERPIECE Prime Video Channel
---
Frankie Drake Mysteries: Set against a backdrop of social change, radical politics and jazz music, the series featuring the fearless, adventurous and astute Frankie Drake who defies expectations, is immersed in both the real Toronto of the 1920s and the world of mystery and suspense conjured by creators Carol Hay and Michelle Ricci ("Murdoch Mysteries"). Watch it NOW 
---
Jamestown: 1619. On what feels like the edge of the world sits Jamestown, Virginia. For 12 years, it has been populated only by men, but the settlement is shaken up when the first women land in this wilderness. The disruptive new arrivals are immediately thrust into a new world of desire, power, and survival. Jamestown returns for a second season of dazzling adventures in love, war, and diplomacy. Even the purest of loves will be tested. The power of politics will impact the whole community, as the battle for supremacy continues. From the makers of "Downton Abbey." Read more about it. Watch it NOW 
---
Please note: some of the titles here may not be available everywhere, so check your local listings. 
---

---
If you enjoyed this post, wander over to The Period Films List. You'll also want to see the news about the new period drama Beecham House, and see the list of BBC period dramas that were added to Prime in 2018.