Last Updated on May 15, 2019
Screenwriter Andrew Davies (Pride and Prejudice, Little Dorrit, War and Peace) has adapted Victor Hugo's Les Misérables for BBC and PBS Masterpiece.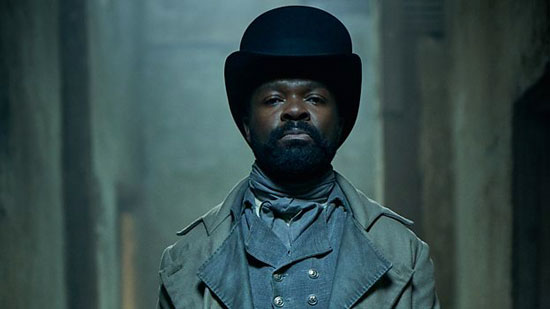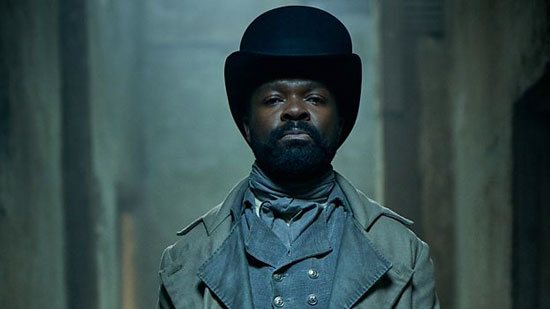 ---
To help keep this site running: Willow and Thatch may receive a commission when you click on any of the links on our site and make a purchase after doing so.
---
In six episodes, the new non-musical miniseries version of Les Misérables has plenty of space to tell Hugo's epic story of civil unrest, rebellion and redemption in France.
Set beginning in 1815 and ending at the June Rebellion in Paris in 1832, Les Mis follows Jean Valjean, a man imprisoned for years for stealing a loaf of bread for his starving sister, in the years after his release.
---
---
In Hugo's own words, the book is "a progress from evil to good, from injustice to justice, from falsehood to truth, from night to day, from appetite to conscience, from corruption to life; from bestiality to duty, from hell to heaven, from nothingness to God. The starting point: matter, destination: the soul. The hydra at the beginning, the angel at the end."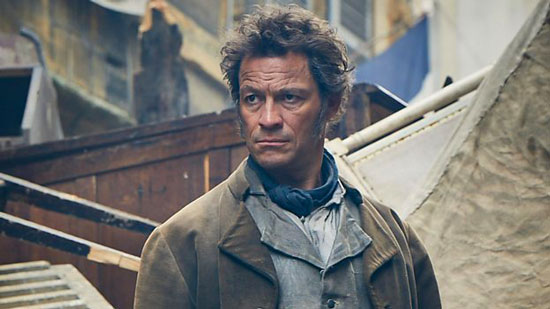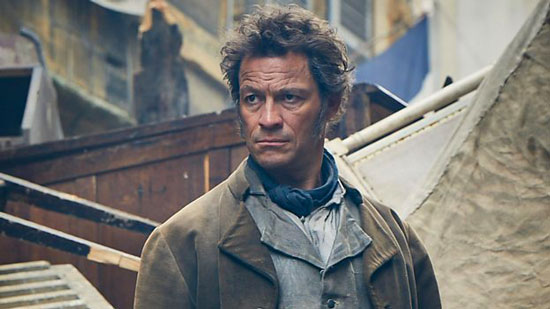 Davies said he is delighted by the cast of the historical costume drama: Dominic West (The Wire, Testament of Youth, The Devil's Whore) leads as the soulful ex-convict Jean Valjean, and David Oyelowo (Selma, A United Kingdom) is the policeman Javert, who is in relentless pursuit of Jean. Davies added "I am thrilled to have the opportunity of doing real justice to Victor Hugo at last."
Lily Collins (The Last Tycoon) plays the orphan Fantine.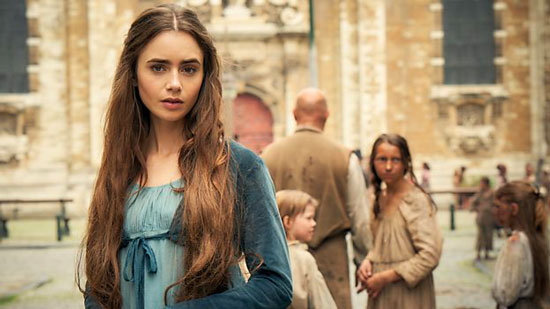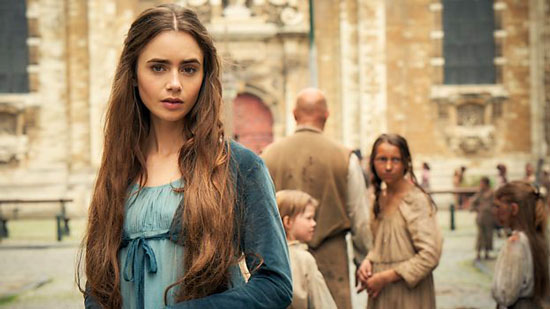 The distinguished British cast also includes Adeel Akhtar (Victoria & Abdul) and Olivia Colman (Murder On The Orient Express, the next Queen Elizabeth in The Crown) as Monsieur and Madame Thénardier.
"There is nothing like a dream to create the future." – Les Mis
Ellie Bamber (Pride and Prejudice and Zombies) and Josh O'Connor (The Durrells in Corfu, Ripper Street) are the troubled lovers as Cosette and Marius. Erin Kellyman plays Éponine.
Davies goes back to the original novel to "delve deep into the many layers of Hugo's story, revelling in Jean Valjean and Javert's cat-and-mouse relationship" to "vividly and faithfully bring to life the vibrant and engaging characters, the spectacular and authentic imagery and, above all, the incredible yet accessible story that was Hugo's lifework."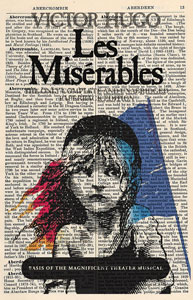 The new period series was filmed in Belgium and Northern France. First published in 1862, Hugo's historical novel is widely considered one of the greatest novels of the 19th century.
Hugo's message in the literary masterpiece is as welcome today as it ever was: "Wherever men go in ignorance or despair, wherever women sell themselves for bread, wherever children lack a book to learn from or a warm hearth, Les Miserables knocks at the door and says: "open up, I am here for you"."
"Les Miserables" premieres Sunday, April 14 at 9PM ET on PBS MASTERPIECE.
Les Misérables has been adapted for stage and screen numerous times: the 2012 musical adaptation of Les Mis, starring Hugh Jackman, Russell Crowe, Anne Hathaway and Amanda Seyfried, received eight Academy Award nominations including Best Picture, Best Actor for Jackman, and won three, including Best Supporting Actress for Hathaway. Watch the TRAILER.
A 2000 TV miniseries version stars Gérard Depardieu and John Malkovich. Earlier adaptations include a 1998 film, starring Liam Neeson and Geoffrey Rush, a 1995 movie by Claude Lelouch, starring Jean-Paul Belmondo, and a 1980 musical, by Alain Boublil and Claude-Michel Schönberg. For many, the 1978 Les Mis with Richard Jordan, Anthony Perkins and Cyril Cusack is the preferred telling of the story. 
The 1935 adaptation starring Fredric March and Charles Laughton, was nominated for three was nominated for three Academy Awards, including Best Picture.
---
Willow and Thatch exists because of you: You can shop our Jane Austen Period Drama Adaptations merchandise, click on our links (like these that take you to Etsy and Amazon) and make purchases on those sites, and buy period-inspired products from the Lovely Things Shop. You can also continue to share our articles, or make a financial contribution by clicking here. All these things allow us to write feature articles, update The Period Films List, mail out our newsletter, maintain the website and much more. Thank you!
If you enjoyed this post, you'll want to wander over to The Period Films List: the best costume dramas, heritage films, documentaries, period dramas, romances, historical reality series and period inspired movies, sorted by era and theme.  Here's what's coming to PBS Masterpiece in the Spring 2018, and be sure to see the Best Period Dramas: Victorian Era List.
SaveSave
SaveSave
SaveSave
SaveSave
SaveSave
SaveSave
SaveSave
SaveSave
SaveSave
SaveSave