Last Updated on September 19, 2019
Ruth Wilson, who was unforgettable as Jane Eyre in the 2006 BBC television mini-series adaptation of Charlotte Bronte's novel, leads an all-star cast in a new original period drama for BBC and MASTERPIECE.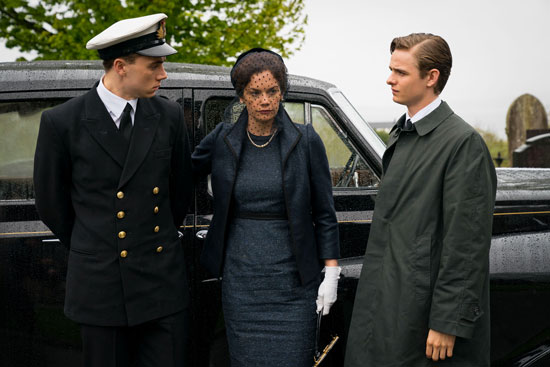 ---
To help keep this site running: Willow and Thatch may receive a commission when you click on any of the links on our site and make a purchase after doing so.
---
"Mrs. Wilson" is inspired by the memoir of Wilson's own grandmother about her family's complicated history. 
"Mrs. Wilson" is AVAILABLE to STREAM and is on DVD. Rated TV-14
---
---
Set in 1940s and 1960s London and 1930s India, the period drama follows Alison Wilson (Ruth Wilson), who thinks she is happily married until her husband, Alec, dies and a woman turns up on the doorstep claiming that she is the real Mrs. Wilson. Alison is determined to prove the validity of her own marriage – and Alec's love for her – but is instead led into a world of dark secrets.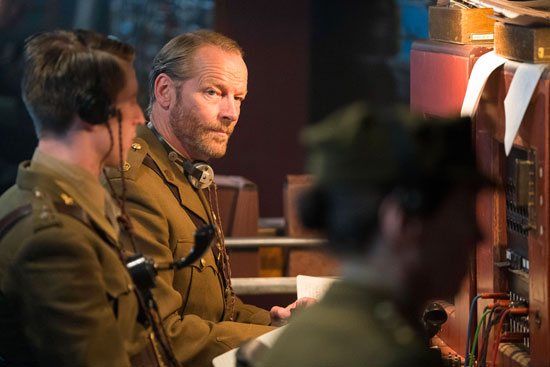 Wilson's grandfather Alexander Wilson, played by Ian Glen (Downton Abbey's Sir Richard Carlisle and Kendall in My Cousin Rachel), was a "charming and charismatic" man. He was a writer, a spy and secret service officer who served in the First World War before moving to India to teach as a Professor of English Literature, where he began a career as a successful writer of spy novels.

Although she never met him, Wilson has said that she finds her grandfather fascinating, and called him "sort of a mythical figure." The British Secret Intelligence Services expunged him from official records, and despite much digging and a memoir left by Ruth Wilson's grandmother, there is still much that she doesn't know about him.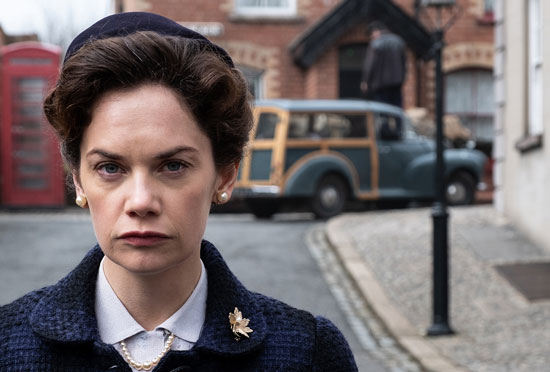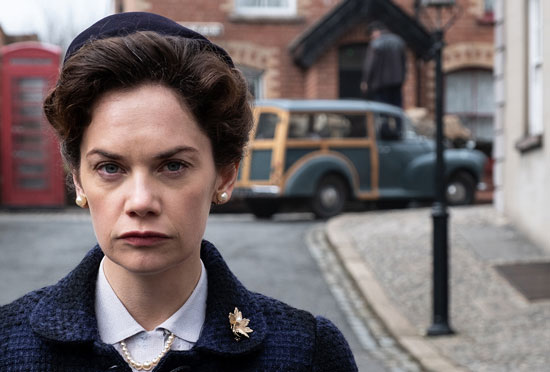 Alison Wilson had shown the first part of the memoir to her family, and asked that it be published in its entirety after her death. Speaking about the yet to be published memoir with Vanity Fair, Ruth Wilson said "The first part was all about meeting him, and then the second part was how she dealt with the betrayal when she found out after he died. She turned to God and became a bride of Christ. It's a fascinating character."
In the new period drama, Wilson and Glen star alongside Keeley Hawes (The Durrells in Corfu, The Hollow Crown) who plays one of the other women in Alexander Wilson's life. Also starring are Anupam Kher (Bride & Prejudice) who was drawn to its "gripping storyline," and Fiona Shaw (Jane Eyre, Anna Karenina).
Tim Crook, author of The Secret Lives Of A Secret Agent: The Mysterious Life and Times of Alexander Wilson, said "Despite publishing 24 books of fiction and writing a further 4 unpublished novels, enjoying considerable success and fame as a crime, espionage and romantic writer during the 1930s, most of the younger Alexander Wilson's life is shrouded in mystery. There is as much suspense and imaginative construction in his actual life as there is in the twists and turns of the plots of his popular novels. Perhaps even more." 
Told partly in flashback, "Mrs. Wilson" leads the viewer through the trials and mysteries of Alison Wilson life. It's a compelling tale, and the each of the actors delivers their piece of the story masterfully, but Ruth Wilson excels in the role of a woman in search of truth, forgiveness, and peace. Watch the trailer below.
The BBC/MASTERPIECE co-production premieres on MASTERPIECE on PBS Sunday, March 31, 2019, 9/8c 
"Mrs. Wilson" is AVAILABLE to STREAM and is on DVD. Rated TV-14, 3 episodes.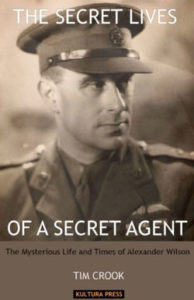 You can see Alexander Wilson's books here, and read more about the subject of the upcoming period drama "Mrs. Wilson" in The Secret Lives of A Secret Agent: The Mysterious Life and Times of Alexander Wilson by Tim Crook: In a five-year odyssey Tim embarks on a remarkable investigation of family history, espionage and spy writing.
"Mrs. Wilson" is written by Anna Symon (Indian Summers), directed by Richard Laxton (Effie Gray) and produced by Jackie Larkin (Little Women). Executive producers are Ruth Wilson, Ruth Kenley-Letts (The Hour), Neil Blair (Fantastic Beasts), Lucy Richer for the BBC and Rebecca Eaton for MASTERPIECE.
In addition to Jane Eyre, you may also remember Ruth Wilson in other period dramas as Madeleine Labarie in Suite Française, Princess Betsy Tverskoy in Anna Karenina, Margaret Goff in Saving Mr. Banks, and as Queenie in Small Island.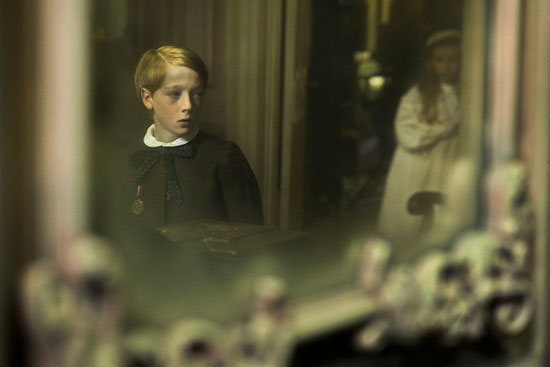 If you are looking forward to seeing Wilson in another period drama, there's more good news. Wilson stars as Caroline Ayres in the 2018 Irish period drama The Little Stranger, which tells the story of Dr Faraday, the son of a housemaid, who has built a life of quiet respectability as a country doctor.
During the long hot summer of 1947, he is called to a patient at Hundreds Hall, where his mother once worked. The Hall has been home to the Ayres family for more than two centuries. But it is now in decline and its inhabitants – mother, son and daughter – are haunted by something more ominous than a dying way of life. When he takes on his new patient, Faraday has no idea how closely, and how terrifyingly, the family's story is about to become entwined with his own. 


If you enjoyed this post, see the Period Films List – the best costume dramas, heritage films, documentaries, period dramas, romances, historical reality series and period inspired movies, sorted by era and theme.