Last Updated on June 9, 2023
"The Durrells in Corfu" is a story of an aquamarine glistening Mediterranean sea, sun-drenched archways draped with olive laden trees, a multitude of wild animals, white stucco houses with tiled roofs, and a family of five who have fled the bleakness and drink of Bournemouth, England for the warmth of a Greek island.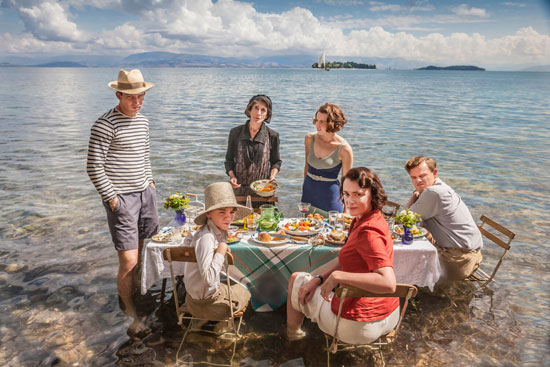 ---
To help keep this site running: Willow and Thatch may receive a commission when you click on any of the links on our site and make a purchase after doing so.
---
If you watched the first season of the PBS Masterpiece period drama and don't know if you should keep watching, or if you missed season 1 altogether and aren't sure if you should start watching now, read on: this review (with minor spoilers) should help you decide. 
---
---
Keeley Hawes (Upstairs Downstairs) stars as an intrepid widow who decamps from dreary England to a sun-dappled Greek island with her four recalcitrant children, ages 11 to 21, on this adaptation of Gerald Durrell's My Family and Other Animals and its two sequels.
Alongside Hawes' matriarch Louisa Durrell are eldest son, Larry (Josh O'Connor), a budding writer on his way to becoming the famous novelist Lawrence Durrell; son number two, Leslie (Callum Woodhouse), an impulsive firearms enthusiast; daughter Margo (Daisy Waterstone), sixteen and man-crazy; and eleven-year-old Gerry (Milo Parker), who only has eyes for wildlife and grew up to be a world-renowned naturalist.

The real life matriarch of the family, Louisa, was widowed when her 43-year-old husband Lawrence Samuel Durrell, a railway engineer, died from a stroke in 1928. They were both Anglo-Indians, and they were raising their children in India during the British Raj.
The youngest, Gerald, was just three at the time of his father's death, and Louisa made the decision to relocate with her children to England. By 1935 Larry, the eldest son, felt that the pressures of living on a widow's pension and raising a family on her own were overwhelming his mother. Louisa was disgusted by how Gerald had been treated by the headmaster and had pulled him out of school. She was still mourning the loss of her husband and drank too much. There was little money. Larry insisted that Corfu, with its affordability and sunshine, was the answer. With little reason not to go, they boarded a Japanese cargo boat that would carry them in the direction of a new start.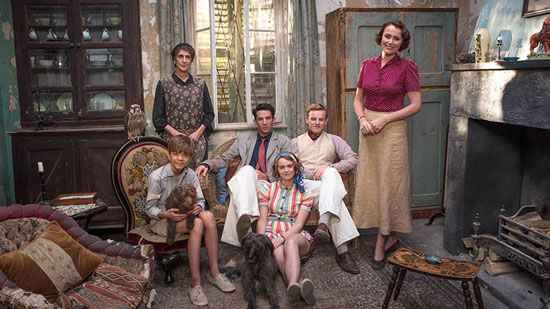 But this is not altogether the story of paradise found; in a classic "wherever you go, there you are" kind of way, their discontent with themselves and their lives shifted to a new iteration of difficult.
At the start of season two of the British period drama based on Gerald Durrell's autobiographical trilogy, it's one year in, and dirty bleating sheep in the bedroom substitute for an alarm clock, ankles are pockmarked and swollen from mosquito bites, and leftover bread is the entirety of the family breakfast.
We see Louisa facing Vasilia, her sharp-tongued landlady with long, scarlet painted fingernails tapping in expectation of the overdue rent. Louisa also encounters British ex-pat Hugh, a potential new love interest, and it may not be coincidence that these two have appeared in her life at the same moment.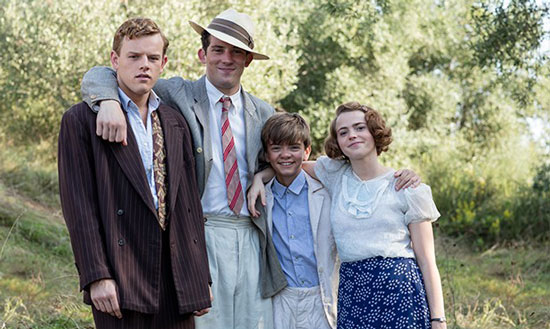 Larry, bohemian, ascot wearing and literary, is grappling with an idea for his second novel.
Leslie, the second son and a gun-toting misfit, has once again miscalculated, and has made a blunder that he must conceal from the family.
Margo, the daughter, is still neatly dressed in her wide straw brimmed hat and crisp high-waisted shorts, but is growing up. She's less vapid and more thoughtful, deciding if she's in love with a young earnest monk, or with the serenity of his lifestyle.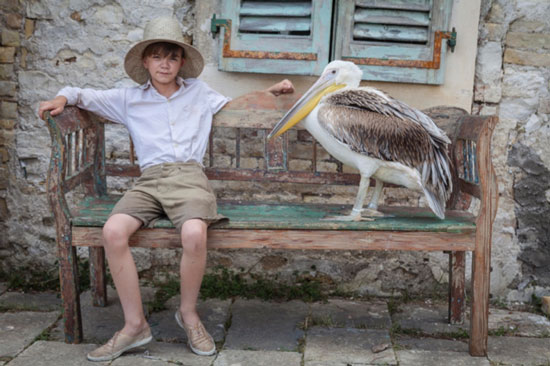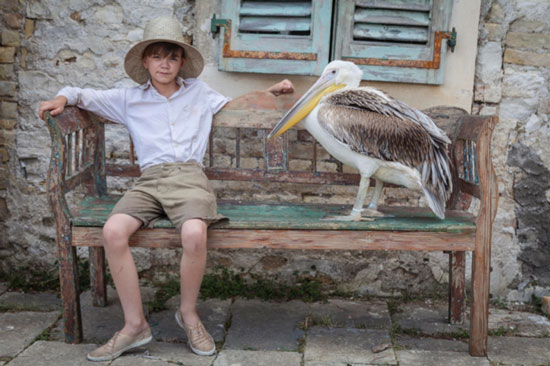 For Gerry, who had found traditional school torturous, his home-schooled existence is allowing him to climb a tree to see a nest full of newborn birds with their mouths agape, and to follow the paw prints of an otter who had sauntered through the mud. Gerald Durrell recollected that he was initially homesick, but once the family settled in, the effect of the place, its creatures and freedom was "Like being pushed off the Bournemouth cliffs into heaven."
"The Durrells in Corfu" retains the sweetness and humor of a childhood memory, and for our character Gerry, this is indeed paradise found, with some life lessons along the way.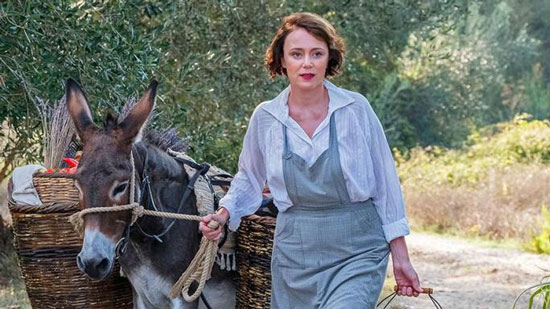 This interwar idyll came to an abrupt end when Mussolini's possession of Greece and impending war rendered it impossible for the family to remain on Corfu. But in season two it is 1936 and the Durrells are still finding their way, purveying home baked British delicacies to survive.
As much as this is Gerry's story, it is Keeley Hawes and her portrayal of the clever, strong, tolerant, serially fallible Louisa, wrapping eggs in meat to sell to the locals, who summons our empathy. For a woman who had lived the majority of her life in India with no desire to return (again) to England, the challenges of keeping her family together on Corfu must have felt worth the daily battles she faced to do so. The Durrell's Louisa remains amiable and resilient under pressure, and entirely lovable as an imperfect but dedicated mother.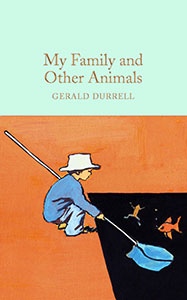 "The Durrells in Corfu" may lack the some of the subtlety of PBS Masterpiece's eponymous 2005 film adaptation of Gerald Durrell's memoirs (both period dramas were written by Simon Nye), but the former benefits from the series format in that it allows for plot and character development over time.
Some of what takes place is a liberal dramatization of the facts, but the family's mad-cap escapades are in the spirit of the book: Gerald Durrell noted that "Living in Corfu was rather like living in one of the more flamboyant and slapstick comic operas."
As a counterpoint, the on-location filming adds idyll and realism to the balance. This season's premier saw the family cooperating without the emotional tantrums we witnessed in season one. The family has always loved one another in a dysfunctional way, but now a certain peace is creeping in.
If further episodes of season two maintain this diminished intensity of family discord and this dramatic lightheartedness, you'll want to set aside an hour every Sunday this fall at 8PM to see how their relationship with the island and each other deepens.
"The Durrells" is an undemanding show that moves quickly – with an abundance of comedy in its delivery, it's surprisingly easy to get lost in their struggles and efforts to adapt and to belong. Watch it with your older kids, especially if you've had a rough week together. It's the perfect escape.


If you need to catch up you can do that here. 
You can get a copy of Gerard Durrell's "Corfu Trilogy" here. 
If you enjoyed this post, be sure to wander over to The Period Films List, for historical and costumes dramas sorted by era. 
SaveSave