Last Updated on June 7, 2023
When Jan McVerry and Stephen Mallatratt adapted John Galsworthy's The Forsyte Saga, they aimed to suit modern taste. They teased out themes of possession, property, and duty –in relation to love–to be resonant with today's viewers. It worked. 
In 2006, PBS Masterpiece viewers weighed in on their favorite series from previous seasons, and 30,000 fans voted "The Forsyte Saga" (2002) into second place (after Upstairs, Downstairs). More than 15 years later, the period series is still cherished by PBS viewers.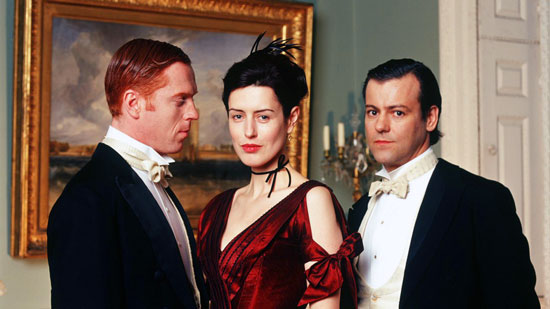 ---
To help keep this site running: Willow and Thatch may receive a commission when you click on any of the links on our site and make a purchase after doing so.
---
Set beginning in 1875, the saga unfolds as British Imperialism unravels, trailing Victorian ideals behind. For all the attempts by the Forsyte's to cling to traditional social structures, the turn of the century means moral and cultural change for Britain.
Like a microcosm of the Empire, the battle between the old and the new is played out with dramatic force within the Forsyte family, and no matter how many cricket matches they attend, or number of times they call each other "old boy" or "old thing," change is going to come.
---
---
Soames Forsyte (Damian Lewis), the embodiment of old England, makes me uncomfortable. More accurately, he makes my skin crawl. It's his quiet intensity and the way he pursues Irene (Gina McKee) as if she were a small beautiful animal to be ensnared so he could adorn his coat with her fur. 
It's the 1870s in the Victorian era, and what options are open to Irene except marriage? She has an income of just 50 pounds a year, her father is deceased and her step-mother wants her married. Soames, a "man of property," is from one of the most powerful upper-middle-class families in London, and becoming his wife would secure her financially, but Irene is an independent thinker and does not like him, let alone love him.
There is no room in the Forsyte family for a woman who cherishes her freedom, and who doesn't bend to her "duty" to her husband, even in a changing England.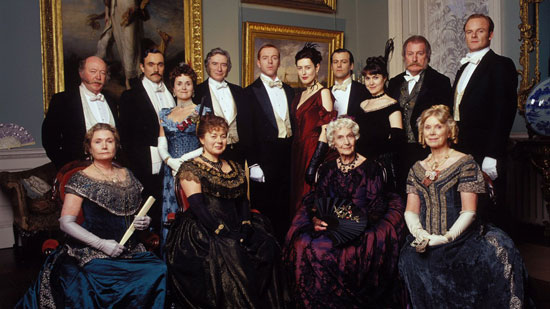 Based on the Nobel Prize-winning book by John Galsworthy ("a masterpiece of an energetic, firm, and independent account of human nature"), "The Forsyte Saga" unfolds over three generations at the turn of the 20th century, bringing us from the Victorian era into the Edwardian, and in the second series, through World War I into the 1920s. Smartly choreographed scenes and luxurious settings are backed by a sweeping soundtrack and shown through exacting – and effectively entrancing – camerawork.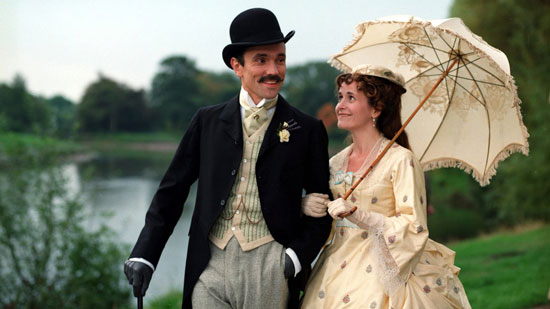 The narrative pivots around the tormented (wincing, stiff) Soames and (guarded, complex) Irene, but we enter into the lives of each of the Forsytes. They are a family motivated by money and propriety, who favor what the servants will think over what is best for the individual.
We dwell in their pettiness, but we also revel in their romance, rejoice at their milestones, and find amusement in the gossiping dowager aunts. Death, hierarchical shifts, regret, financial strife, class issues and forbidden love agitate the family dynamic.
There's long been a bitter divide within the Forsyte family, but by 1899, as the British Empire wanes and societal rules change, so do the familial relationships.
The next generation of Forsytes doesn't understand what has transpired between their parents, and is determined to make their own decisions, but the Second Boer War could get in the way. When Queen Victoria dies the Forsytes are ushering a new era of their own.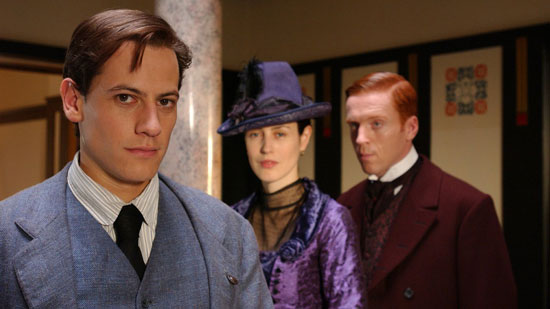 Two children are born, and one could help save Soames from himself (allowing the viewer an opportunity to feel some reluctant sympathy, or pity, for him). At the start of season 2, women are fighting for their vote: it's 1909. Soon it's 1920 and there are motor cars everywhere, and the two babies are now young adults finding their way. They are John and Fleur, distant cousins, and the future of the family rests on their shoulders.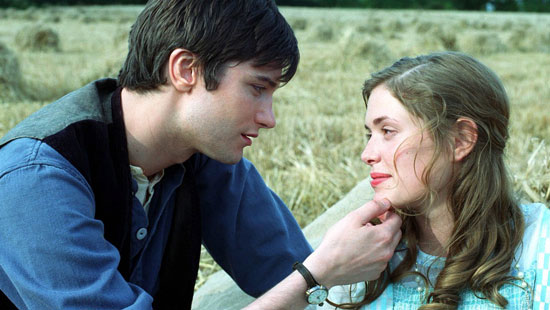 Alongside the family drama are generous country gardens teeming with wildflowers, carefully appointed opulent Georgian mansions, rides through the open fields on horseback, fine clothes to admire, and scenes that are built around theater, music and art. Every bit of this is delightful to watch, but the people are heart of the period drama.
"The Forsyte Saga" is a chronicle of a powerful family navigating social changes, and the story of the importance of personal freedom. It is also an emotional epic about finding the courage to fight for happiness, no matter how distant it may be, and the saga of the unstoppable force of love.
"The Forsyte Saga" is AVAILABLE to STREAM
---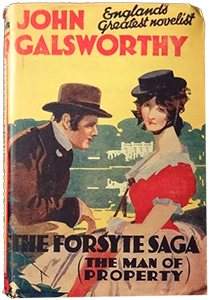 "The Forsyte Saga" (2002) is a 2 season, 10-part series, produced by Granada Television and WGBH in Boston that was shown on PBS Masterpiece. Season one is based on the first two books of Galsworthy's trilogy. The second season was based on his last book in The Forsyte Saga, To Let.
Executive produced by PBS Masterpiece's Rebecca Eaton.
Starring Damian Lewis, Gina McKee, Rupert Graves, Amanda Root, Ben Miles, Gillian Kearney, Alistair Petrie, Ann Bell, Julian Ovenden, Corin Redgrave, Emma Griffiths Malin, Ioan Gruffudd.
Rated TV-PG
Note: "The Forsyte Saga" (2002) contains adult subject matter including infidelity and episode three contains a scene that depicts a marital rape. You'll see it coming and if you are sensitive you can skip forward, but knowing that it happened is crucial to understanding the series. Highly recommended for adult viewers.
---
You May Also Like
"The Forsyte Saga" (1967) BBC: Before the 2002 adaptation, there was a 26-part BBC production "The Forsyte Saga" (1967) starring Eric Porter as Soames, Joseph O'Conor as Old Jolyon, Susan Hampshire as Fleur, Kenneth More as Young Jolyon and Nyree Dawn Porter as Irene. It is considered by many the "original period drama." "The Forsyte Saga" (1967) is AVAILABLE on DVD.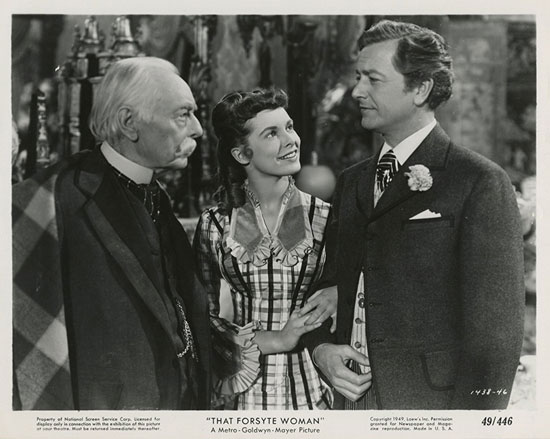 That Forsyte Woman: The Man of Property, John Galsworthy's first book in The Forsyte Saga, was adapted in 1949 by Hollywood as "That Forsyte Woman," starring Errol Flynn, Greer Garson, Walter Pidgeon, and Robert Young. Walter Plunkett and Arlington Valles's work were nominated for an Academy Award for Best Costume Design, Color: Love among the Forsytes is strange, full of tradition, melancholy and gold digging in this film treatise on Victorian-age rigidity and vestiges of a flawed society. "That Forsyte Woman" is AVAILABLE on DVD. 
Read the Books: The three novels which make up The Forsyte Saga chronicle the ebbing social power of the commercial upper-middle class Forsyte family between 1886 and 1920. Galsworthy's masterly narrative examines not only their fortunes but also the wider developments within society, particularly the changing position of women. This is the only critical edition of the work available, with Notes that explain contemporary artistic and literary allusions and define the slang of the time. AVAILABLE here. 

If you enjoyed this post, you'll want to wander over to The Period Films List: the best costume dramas, heritage films, documentaries, period dramas, romances, historical reality series and period inspired movies, sorted by era and theme, and be sure to see the Best Period Dramas: Victorian Era List.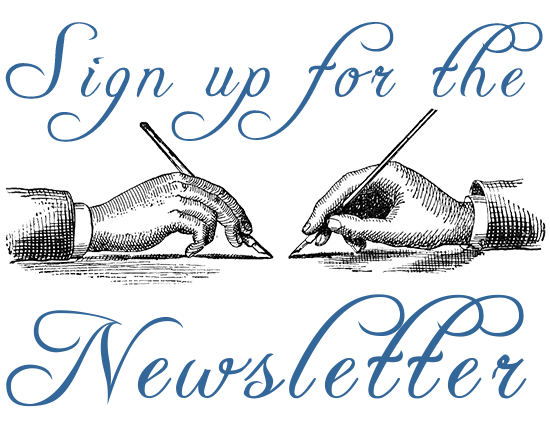 SaveSave SaveSave SaveSave
SaveSave
SaveSave
SaveSave
SaveSave
SaveSave
SaveSave
SaveSave
SaveSave
SaveSave
SaveSave
SaveSave
SaveSave
SaveSave
SaveSave
SaveSave
SaveSave
SaveSave
SaveSave
SaveSave
SaveSave
SaveSave
SaveSave
SaveSave
SaveSave
SaveSave
SaveSave
SaveSave
SaveSave