Last Updated on December 1, 2019
Let's take a look at the story of the lives of the four March sisters during the American Civil War, as they learn to navigate love, loss and the trials of growing up, in the BBC / PBS Masterpiece 3-part dramatization of Louisa May Alcott's Little Women.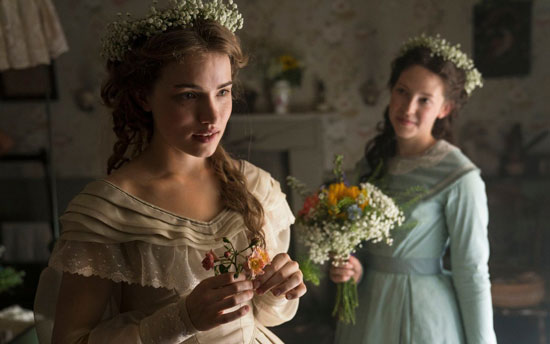 ---
To help keep this site running: Willow and Thatch may receive a commission when you click on any of the links on our site and make a purchase after doing so. 
---
The new family-friendly adaptation of Little Women stars Emily Watson as Marmee, Maya Hawke as Jo March, Willa Fitzgerald as Meg March, Kathryn Newton as Amy March and Annes Elwy as Beth March. Laurie Laurence is played by Jonah Hauer-King, John Brooke by Julian Morris, Mr March by Dylan Baker, and Mr Laurence by Michael Gambon. Angela Lansbury is Aunt March, and Mark Stanley is Professor Bhaer. In the US, "Little Women" premiered on PBS MASTERPIECE on Sunday, May 13, 2018.
Photos, a breakdown of each episode, and the trailer follow.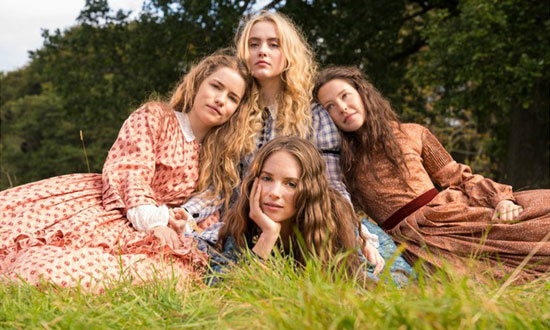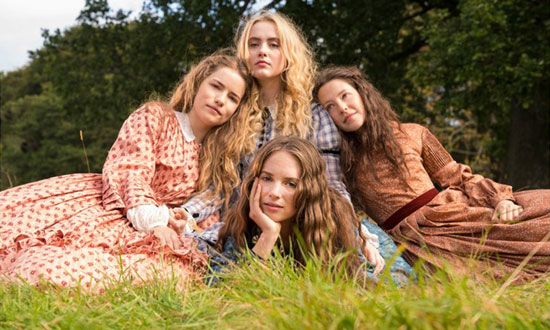 Episode 1: Christmas, 1861. The March sisters – Meg, Jo, Beth and Amy – and their mother Marmee prepare for Christmas without presents and without their father, a Union army chaplain away at war. Learning to appreciate the smaller things in life, the sisters strike up a friendship with their charming new neighbour Laurie and his tutor John Brooke.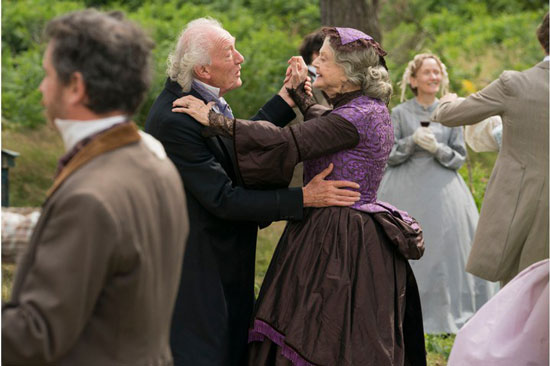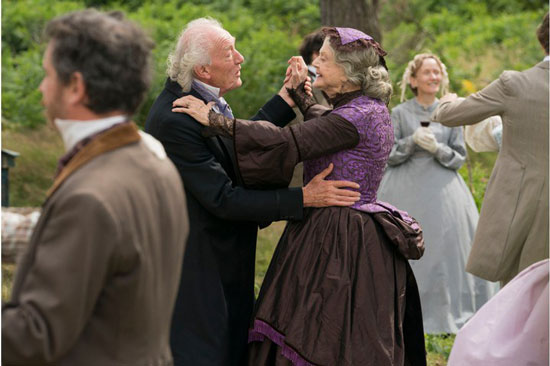 After the holiday, Meg and Jo return to work in order to provide for the family. In the new year, Amy and Jo clash over an invitation to the theatre and a rash act of revenge, but a life-threatening event encourages them to put their differences aside.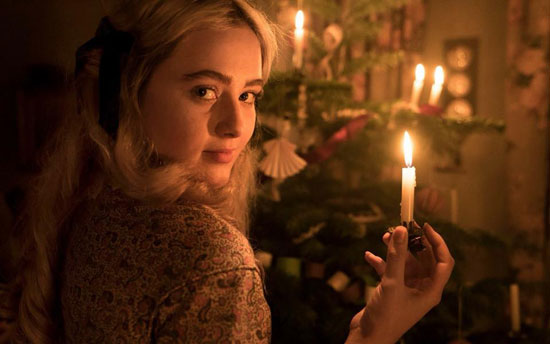 During the summer Beth struggles to overcome social anxiety and Meg grows closer to John. As autumn of 1862 sets in, the family receives the terrible news that Mr March has been taken ill in an army hospital in Washington DC. The girls anxiously await news of their father's fate as Marmee, accompanied by John, rushes to his side.
Episode 2: As Marmee waits by her husband's sickbed in the army hospital, the March sisters must learn to cope without their parents. Meg is shocked and embarrassed to hear rumours circulating in society that Marmee is trying to marry her off to Laurie, and after an incident at Amy's school, Jo must take charge whilst trying to balance her family responsibilities and her writing. Beth helps a poor German immigrant family suffering from scarlet fever, but her life is thrown into danger as she also falls ill, and Amy is sent away to take over as Aunt March's companion. One evening, Laurie tries to share his feelings with a distraught Jo, but she rebuffs his advances.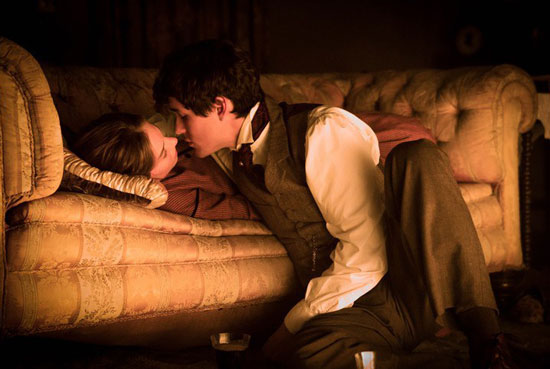 On Marmee's return, relief sweeps over the family as they prepare for Christmas. Jo also receives promising news regarding her writing. Meanwhile, John Brooke prepares to join the army and declares his love to the unsuspecting Meg. Aunt March's sharp disapproval puts Meg's feelings into perspective and she accepts his proposal of marriage. The family holds a joyous ceremony upon John's return, but at the wedding Jo grows anxious when she notices that Beth is still weak and Laurie still holds out hope for their future as a couple.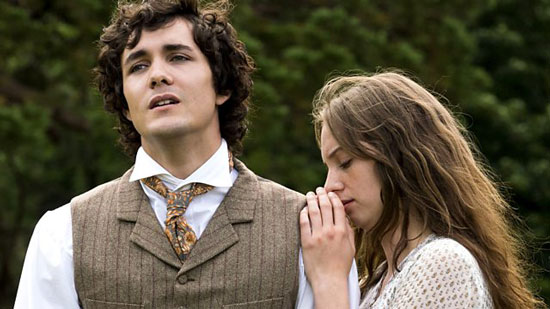 Episode 3: A year has passed and the March family welcomes Meg's twins, yet Marmee and Jo are anxious as Beth's health and spirits flag. Aunt Carrol arrives with the opportunity for Jo to accompany her daughter on a tour of Europe, but dismayed by Jo's wild spirit, chooses the more refined Amy as a companion.
Devastated, Jo flees to New York to become a governess and pursue her writing career. There she meets the kind-hearted Professor Bhaer, who challenges her to write more honestly. Upon hearing that Beth is still in decline, and believing she knows the cause, Jo returns to treat her to a seaside holiday. Before they leave, Laurie declares his love for Jo, and after another rejection is taken to Europe by his grandfather to cure his heartbreak.
Back home, the March family gathers as they are faced with devastating news. With new responsibilities, Jo is consumed by grief and frustration, only alleviated through writing. She pens a heartfelt poem, which is publicly well-received and reaches Bhaer in New York. In Europe, Laurie and Amy reunite and grow close, their friendship blossoming into love. They return home to greet the March's with unexpected news. Touched by Jo's poem, Bhaer makes a surprise visit to the March house.


Watch the trailer below.
If you enjoyed this post, be sure to visit The Period Films List. You'll especially like the BBC Classic Drama Collection list and the Best Period Dramas: Victorian Era list. 
SaveSave
SaveSave
SaveSave
SaveSave
SaveSave
SaveSave
SaveSave
SaveSave
SaveSave
SaveSave
SaveSave
SaveSave
SaveSave
SaveSave
SaveSave
SaveSave
SaveSave
SaveSave
SaveSave
SaveSave