Last Updated on November 18, 2023
Can you believe that PBS Masterpiece has brought quality period costume dramas to public television since 1971?  And it is pretty wonderful that there are currently so many of our favorite Masterpiece Classic period mini-series streaming on Amazon Prime Video.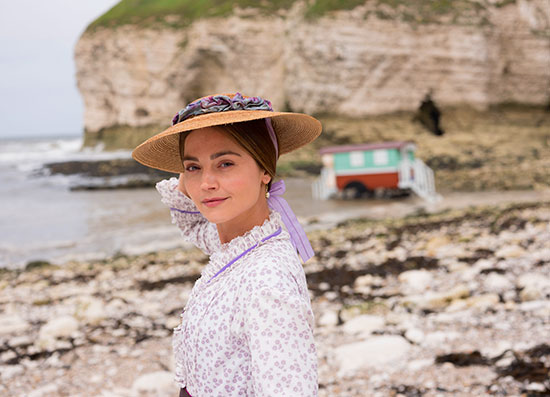 ---
To help keep this site running: Willow and Thatch may receive a commission when you click on any of the links on our site and make a purchase after doing so. 
---
With your Prime Video subscription, you can watch these terrific period series time and time again, whenever you want. This is a US-based list, though you can also follow our links if you are in the UK or Canada, to check availability in your country.
The Masterpiece Classic period drama recommendations below with BLUE TVs in the first section of this article are included with a Prime Video membership or are free with ads. Look for our "Add to your WATCHLIST" links. 
---
---
Below these, there are more PBS Masterpiece period dramas that are streaming on Amazon, but double-check to see if they are currently available with your Prime Video membership or as rentals or through Add-On Channels. To do so, click on "Check AVAILABILITY" in the description area. 
Then, we list some PBS Masterpiece period dramas that have previously been available that may pop up again. (Again, use "Check AVAILABILITY" to see if they are currently streaming.) For a list of period dramas that have aired on Masterpiece, season by season, see THIS PAGE.
Many of the PBS Masterpiece Classic television mini-series on this list are adapted from literature and some may be suitable for older children. A few are fine for younger children, see descriptions.
Technically, the moniker "Masterpiece Classic" only came into play into 2008 in the anthology series' Season 38, differentiating the classic programming from Masterpiece Mystery! and Masterpiece Contemporary series, but we've included some classics on this list that aired on Masterpiece prior to 2008. 
If you don't have an Amazon Prime Video membership, you can click here to start your free 30-day trial.
Those who are new here should know that Willow and Thatch also has a special section for period dramas that have been added recently to different streaming services, like Prime Video. See the "New to Streaming" drop-down menu at the top of the page.
---
---

Masterpiece Classic Period Dramas included with Prime 
---
---

Masterpiece Classic: Beecham House (2019)
John Beecham, a former soldier of the East India Company, arrives in Delhi in 1800 determined to make a new life for himself. Carrying with him a secret, he hopes it will never be revealed.
Starring Tom Bateman, Lesley Nichol, Lara Dutta,, Leo Suter, Dakota Blue Richards, Grégory Fitoussi, Pallavi Sharda, Bessie Carter.
---

Masterpiece Classic: Carrie's War (2004)
At the start of World War II, 14-year-old Carrie and her younger brother Nick are separated from their mother and evacuated from war-torn London to a rural village in Wales. Upon their arrival, they are assigned to live with a troubled family: the puritanical shopkeeper Mr. Evans, a widower, and his spinster sister, a timid woman named Lou. While Lou is thrilled to lavish attention on the children, Mr. Evans remains cold and distant. But Carrie and Nick's fortunes take a turn for the better when they're sent to fetch a Christmas goose from mysterious Druid's Bottom, a manor house occupied by a self-professed witch named Hepzibah and Mr. Evans's ethereal, estranged sister, Mrs. Gotobed.
Filled with magical adventures and first love, this heartfelt and faithful adaptation of Nina Bawden's beloved novel is perfect viewing for the whole family.
Starring Alun Armstrong, Lesley Sharp, Pauline Quirke, Geraldine McEwan, Keeley Fawcett.
---
---

Masterpiece Classic: Casanova (2006)
A legendary lover romances his way across eighteenth-century Europe in Masterpiece Theatre's rollicking retelling of the life of Casanova, with Peter O'Toole as the champion seducer in his golden years and David Tennant as Casanova in his frisky prime. With a 'whizzy script that brims with pace and wit' by writer-of-the-moment Russell T. Davies.
Based on the historical Casanova's infamous twelve-volume memoirs, the program follows Giacomo Casanova, aka 'Jack,' from his birth out of wedlock to an actress mother; through his eventful career masquerading as a doctor, lawyer, astrologer, and the Chevalier de Seingalt (a title invented to gain him entrance to noble circles); and into his declining years as a librarian for a sympathetic count.
The abiding theme throughout is love for the opposite sex, and at least once for the same one. Casanova was noteworthy in his time for taking a sincere interest in his partners' personal interests and pleasure, which perhaps explains his spectacular success as a lover. The production shifts back and forth between the aging Casanova, at work on his memoirs and reminiscing to a very curious parlor maid, Edith; and the young Casanova, whom we see enacting these astonishing adventures with gusto.
Also starring is Laura Fraser as the beautiful Henriette, a match for Casanova himself in charm, trickery, repartee, and romantic longing; Rupert Penry-Jones as Count Grimani, Casanova's rival in love for Henriette; Shaun Parkes as Casanova's cheeky servant, Rocco; and Nina Sosanya as Bellino, a castrato impersonator who complicates Casanova's love life.
Set in the 1700s in Europe.
Starring James Holly, David Tennant, David Foxxe, Tamzin Griffin, Peter O'Toole, Clare Higgins, Rose Byrne, Andrew Vincent, Dervla Kirwan, John Sandilands, Rosanna Lavelle, Tim Scott-Walker, Zac Fox, Mark Heap, Dominic Thomas-James, Joe Cooper, Gabriella Greenblatt, Laura Fraser, Rupert Penry-Jones, Matthew Holness.
---

Masterpiece Classic: The Collection (2017)
A gripping family drama and entrepreneurial fable, set in a post-war Paris fashion house. It exposes the grit behind the glamour of a rising business, spearheaded by two clashing brothers. The atelier staff survived one war, but others loom; rivalries and romances pitting family against family, protégés against mentors, the past against the future.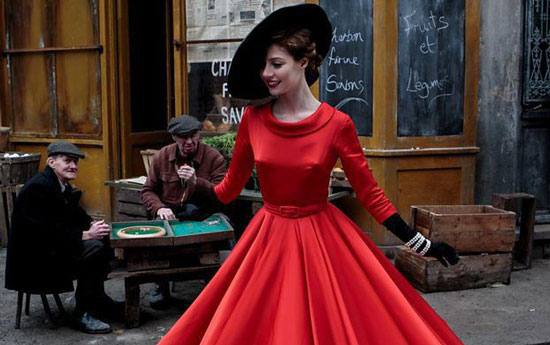 World War II is over and Paul Sabine is restoring Paris as the fashion capital of the world. His dresses are a sensation, and only his shady past and an inconvenient corpse block his way to success. Dressing up was never so dazzling—or dangerous. "The Collection" is a story about the price of success, set during a pivotal moment in France's history.
Set in the Post-War era.
Starring Richard Coyle, Tom Riley, Frances de la Tour, Mamie Gummer, Alix Poisson, Jenna Thiam, Max Deacon, Frances de la Tour, Alexandre Brasseur, Rosie Jones.
---
---

Masterpiece Classic: The Diary Of Anne Frank (2009)
Drawing on Anne Frank's own words in the most accurate-ever adaptation of the revered memoir, Masterpiece presents a new, authentic adaptation of Anne Frank's feisty, poignant, and timeless account of her life in a cramped hidden annex during World War II. A remarkable performance by newcomer Ellie Kendrick (An Education) brings to life the eloquent reflections of a teenage girl trying to live an ordinary life in extraordinary circumstances.
For Jewish teenager Anne Frank, her diary is her one true friend and confidant. In it, she records the thoughts of a typical teen — only set against a backdrop of encroaching evil in Amsterdam during World War II. Stowed away behind a bookcase in a secret annex with her family and others to flee the Nazis, Anne experiences her time in hiding as an adventure. And, amidst closed quarters and random bomb blasts, Anne faces friction with family, a desire for independence and the first stirrings of young love. As Anne's identity solidifies, so does her resolve to be a writer — her diary a tangible and remarkable record of a young woman's first-hand observations of the Holocaust, and the innate goodness she still sees in people.
Set during the Second World War.
Starring Iain Glen, Tamsin Greig, Felicity Jones, Ellie Kendrick, Kate Ashfield, Geoffrey Breton, Ron Cook.
---

Masterpiece Classic: Downton Abbey (Seasons 1 – 6)
The Downton Abbey estate stands a splendid example of confidence and mettle, its family enduring for generations and its staff a well-oiled machine of propriety. But change is afoot at Downton — change far surpassing the new electric lights and telephone. A crisis of inheritance threatens to displace the resident Crawley family, in spite of the best efforts of the noble and compassionate Earl, Robert Crawley; his American heiress wife, Cora; his comically implacable, opinionated mother, Violet; and his beautiful, eldest daughter, Mary, intent on charting her own course.
Reluctantly, the family is forced to welcome its heir apparent, the self-made and proudly modern Matthew Crawley, himself none too happy about the new arrangements. As Matthew's bristly relationship with Mary begins to crackle with electricity, hope for the future of Downton's dynasty takes shape. But when petty jealousies and ambitions grow among the family and the staff, scheming and secrets — both delicious and dangerous — threaten to derail the scramble to preserve Downton Abbey.
Created and written by Oscar-winner Julian Fellowes (Gosford Park), "Downton Abbey" offers a spot-on portrait of a vanishing way of life.
Set between 1912 and 1925, "Downton Abbey" spans the Edwardian Era, World War I, and the Interwar era. 
Starring Hugh Bonneville, Jessica Brown Findlay, Laura Carmichael, Jim Carter, Brendan Coyle, Michelle Dockery, Siobhan Finneran, Joanne Froggatt, Thomas Howes, Rob James-Collier, Rose Leslie, Phyllis Logan, Elizabeth McGovern, Sophie McShera, Lesley Nicol, Maggie Smith, Dan Stevens, Penelope Wilton, Charlie Cox, Jonathan Coy.
---
---

Masterpiece Classic: The Duchess of Duke Street (1976)
Louisa Leyton is engaged as an assistant cook in the household of Lord Henry Norton. The young Louisa is ambitious–'I just want to be the best cook in England, that's all I want to be…' She sets out to do just that against all the odds. The series is based on the true story of Rosa Lewis, fabled proprietor of the Cavendish Hotel in Jermyn Street in Edwardian London.
"The Duchess of Duke Street" is about a remarkable Cockney girl who wasn't a duchess and wasn't born on Duke Street. To three generations of Londoners she was known as Rosa Lewis. She started life very poor, left school at twelve, worked as an undermaid, a skivvy of all work for four ghastly years, then got into a fashionable house because her great ambition was to be the best cook in England. In time she came to buy and eventually cook vegetables for choosy people, and came to cook for all the great houses. Subsequently she bought herself a hotel, the Cavendish Hotel on Jermyn Street, just south of Piccadilly. She never lost a Cockney vowel or picked up an aitch. And she handled her whole crew, whether staff or guests, baronets or busboys, like a Pirate King.
Set at the turn of the twentieth century.
Starring Gemma Jones, Christopher Cazenove, Donald Burton, Bryan Coleman, Roger Hammond, Doreen Mantle, June Brown, George Pravda, Elizabeth Bennett, Victoria Plucknett, Susan Brown, Stephen Kemble.
---

Masterpiece Classic: The Durrells in Corfu (Seasons 1 – 4)
Keeley Hawes (Upstairs Downstairs) stars as an intrepid widow who decamps from dreary England to a sun-dappled Greek island with her four recalcitrant children, ages 11 to 21, on this adaptation of Gerald Durrell's My Family and Other Animals and its two sequels.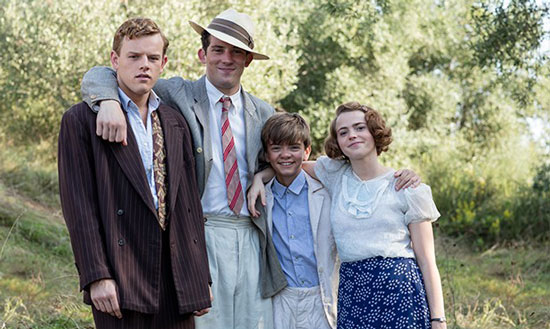 Alongside Hawes' matriarch Louisa Durrell are eldest son, Larry, a budding writer on his way to becoming the famous novelist Lawrence Durrell; son number two, Leslie, an impulsive firearms enthusiast; daughter Margo, sixteen and man-crazy; and eleven-year-old Gerry, who only has eyes for wildlife and grew up to be a world-renowned naturalist.
Set in the 1930s.
Starring Keeley Hawes, Josh O'Connor, Milo Parker, Daisy Waterstone, Callum Woodhouse, Alexis Georgoulis, Yorgos Karamihos, Anna Savva, Lucy Black.
---
---

Masterpiece Classic: Indian Summers (2015)
Set in 1932 in a subtropical paradise during the twilight era of the British Empire, "Indian Summers" explores the collision of the ruling class English with their Indian subjects, and the intricate game of power, politics, and passion that ensues. 
Told from both the English and Indian perspectives, the drama of "Indian Summers" unfolds as illicit agreements, romance, and revolution abound. Though the English socialites are having the time of their lives in Simla, the local Indians have started to call for national independence, a path which is quickly rendering the world's greatest empire helpless. As pressure builds, the two sides alternately clash and merge in a passionate and dangerous game.
Julie Walters stars as Cynthia Coffin, the glamorous doyenne of an English social club, and is joined by Henry Lloyd-Hughes, Jemima West, Nikesh Patel, Roshan Seth, and Lillete Dubey.
Starring Henry Lloyd-Hughes. Nikesh Patel, Julie Walters, Patrick Malahide, Jemima West, Roshan Seth.
---

Masterpiece Classic: Little Women (2017)
Jo, Meg, Beth, and Amy—there are few more iconic names in American literature. They are the March sisters of Concord, Massachusetts during the Civil War, created by Louisa May Alcott in her timeless novel Little Women brought to life in a 3-part MASTERPIECE/BBC coproduction.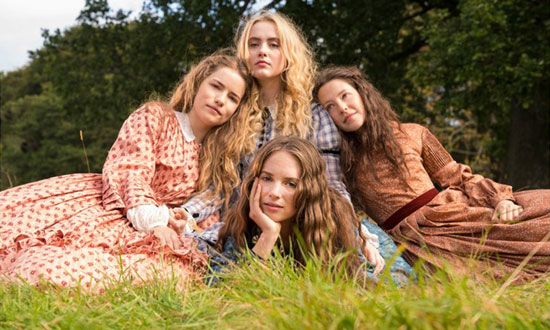 Set against the backdrop of a country divided, the story follows the four March sisters on their journey from childhood to adulthood while their father is away at war. Under the guidance of their mother Marmee, the girls navigate what it means to be a young woman: from gender roles to sibling rivalry, first love, loss and marriage.
Set during the Civil War.
Starring Emily Watson, Michael Gambon, Angela Lansbury, Dylan Baker, Maya Hawke, Willa Fitzgerald, Kathryn Newton, Eleanor Methven, Annes Elwy, Kathleen Warner Yeates.
Read about the different adaptations of "Little Women"
---
---

Masterpiece Classic: The Paradise (Seasons 1 & 2)
In this BBC production, Denise Lovett may look the part of a country bumpkin when she arrives penniless and in search of work at the doors of The Paradise, Britain's glamorous first department store. But before long, intoxicated by the potential of the modern world, she will turn her ambitious and inspired eye to the store's ladieswear department, meanwhile catching the eye of the shop's dashing and reckless owner, John Moray, a grieving widower with a secret.
Set in Victorian England.
Starring Joanna Vanderham, Emun Elliott, David Hayman, Laura Power, Peter Wight, Matthew McNulty, Stephen Wight, Sonya Cassidy, Rudy Bentall, Sarah Lancashire, Elaine Cassidy, Patrick Malahide.
---

Masterpiece Classic: Poldark (Seasons 1 – 5)
Almost 40 years ago Captain Ross Poldark galloped across the TV screens of millions of PBS viewers, vexing villains and winning female hearts in one of Masterpiece's earliest hit series, "Poldark." Now the gallant captain rides again, allowing a new generation to delight in the exploits of an unconventional romantic hero.
Aidan Turner stars as Ross Poldark, a redcoat who returns to Cornwall after the American Revolutionary War to discover that his father is dead, his lands are ruined, and his true love is about to marry his first cousin. Also starring is Eleanor Tomlinson as the fiery servant Demelza, a strong-willed miner's daughter who runs away from home and finds refuge in Poldark's enlightened household.
"Poldark" is based on a beloved series of novels by Winston Graham. The first, Ross Poldark, was published in 1945; the last, Bella Poldark, appeared in 2002, the year before Graham's death. All twelve are subtitled A Novel of Cornwall and trace the fortunes of a landed, mine-owning family in windswept Cornwall.
Set beginning in 1783 in the Georgian Era.
Starring Aidan Turner, Heida Reed, Eleanor Tomlinson, Kyle Soller, Philip Davis, Jack Farthing, Tristan Sturrock, Caroline Blakiston, Ruby Bentall, Beatie Edney, Matthew Wilson, John Hollingworth, Pip Torrens, Crystal Leaity, Ed Browning, Lewis Peek, Gracee O'Brien, Robert Daws, Harriet Ballard, Emma Spurgin Hussey.
---
---

Masterpiece Classic: The Railway Children (2000)
Originally published in 1906, The Railway Children has never been out of print. In the British period drama adaptation of E. Nesbit's beloved children's tale, Jenny Agutter (Bramwell) stars as Mrs. Waterbury, a melancholy mother who moves her children to a Yorkshire cottage near a railway line after the family is cast into dire straits by the mysterious disappearance of Mr. Waterbury. Millions of grown-ups remember Agutter as the oldest railway child, Roberta, in the famous 1970 movie version of the book. 
Set in the Edwardian era.
Starring Jenny Agutter, Jack Blumenau, Clare Thomas, Richard Attenborough, Michael Kitchen.
---

Masterpiece Classic: Ridley Road (2022)
Set against the backdrop of London in the swinging sixties, "Ridley Road" is in an East End world where far-right fascism is on the rise. When Vivien Epstein follows her lover into danger and he is caught between life and death, Vivien finds herself going undercover with the fascists, not only for him, but for the sake of her country. Based on the novel by Jo Bloom, and inspired by true events.
Starring Agnes O'Casey, Rory Kinnear, Eddie Marsan, Tom Varey, Will Keen, Samantha Spiro, Rita Tushingham, Tamzin Outhwaite, Tracy-Ann Oberman.
---

Masterpiece Classic: To Walk Invisible (2016)
Ever since they were revealed to the world as quaint country-women, the Brontë sisters have fascinated legions of devoted readers. Masterpiece brings these remarkable literary geniuses to life with a beautifully filmed and acted two-hour drama, "To Walk Invisible The Brontë Sisters."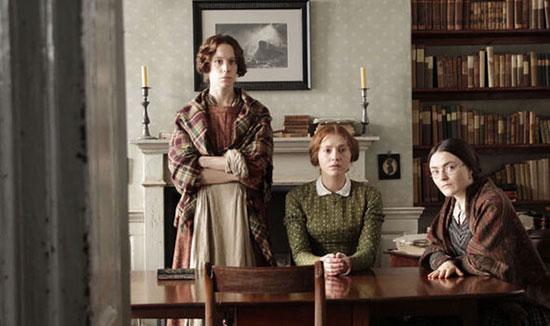 Written and directed by Sally Wainwright, "To Walk Invisible" depicts the evolution of secluded, dutiful clergyman's daughters into authors of the most controversial fiction of the 1840s. The drama stars Finn Atkins as Charlotte, who shocked society with her edgy epic, Jane Eyre; Chloe Pirrie as Emily, author of the darkly gothic and disturbing Wuthering Heights; and Charlie Murphy as Anne, whose penned the true-to-life love story The Tenant of Wildfell Hall.
Based largely on Charlotte's letters, the film follows the Brontë sisters in the eventful three-year period that saw them rise from ordinary, unmarried women, taking care of the household and their widowed father, to the secret authors of the world's most sensational literature.
Starring Finn Atkins, Charlie Murphy, Chloe Pirrie, Adam Nagaitis, Jonathan Pryce.
Rated TV-14
---
You may also like "Mercy Street" (2016), shown on PBS. At the time of this writing, Season 1 is included with Prime Video. Inspired by real people and events, "Mercy Street" goes beyond the front lines of the Civil War and into the chaotic world of the Mansion House Hospital in Union-occupied Alexandria, Virginia. "Mercy Street" takes viewers beyond the battlefield and into the lives of Americans on the Civil War home front as they face the unprecedented challenges of one of the most turbulent times in our nation's history. Add to your WATCHLIST
Another wartime period drama series shown on many PBS stations, "A French Village," is in French with English subtitles. At the time of this writing, several seasons are included with Prime Video. This acclaimed drama is about the German occupation of France during World War II and its effects on the inhabitants of a small village in Jura. In June 1940, the village of Villeneuve awakes to the arrival of the German army, and the next four years of occupation have a shattering effect on the lives of all its inhabitants. Add to your WATCHLIST
You may also enjoy "The Indian Doctor," which aired on PBS. At the time of this writing, Season 1 is included with Prime Video. The Sharmas struggle to cope with the culture shock of being educated foreigners in a small working class village, but the doctor's gentle bedside manner and understanding of human nature helps win over the local people. To the dismay of his wife, Dr. Sharma refuses her appeals to leave until he has exposed a cover-up at the coal mine detrimental to the miners' health. Add to your WATCHLIST
---
---

Other Masterpiece Period Dramas on Prime Video
---
---
This section of the list contains PBS Masterpiece period dramas available to stream on Amazon, but which may be rentals or included with Add-On Channels like PBS MASTERPIECE, BritBox, and Acorn TV. Click "Check AVAILABILITY" to see the current status and to watch trailers.
---
Masterpiece Classic: The 39 Steps (2008)
Set on the eve of World War I this BBC adaptation of the popular John Buchan adventure novel stars Masterpiece favorite Rupert Penry-Jones (Persuasion) as mining engineer Richard Hannay caught up in a conspiracy following the death of a British spy found in his apartment.
Newly returned to England on the eve of World War I, Richard Hannay's (Rupert Penry-Jones, Persuasion) listless London life is about to spiral out of control. When a neighbor bursts in with a top-secret notebook full of cryptic codes and a frantic story of an impending assassination, unlikely patriot Hannay is soon on the run to save himself and his country. He bumps into feisty suffragette Victoria Sinclair, and while their fates may be intertwined, their personalities aren't. But like it or not, they'll together navigate murder, betrayal and near death in order to untangle a plot of national importance, and understand the charms and challenges of human nature .A bracing and romantic thriller.
Starring Rupert Penry-Jones, Lydia Leonard, David Haig, Patrick Malahide.
---
Masterpiece Classic: All Creatures Great and Small (Seasons 1 – 3)
At Skeldale House in 1937 Yorkshire, new veterinarian James Herriot gets to know his new family; his erratic boss Siegfried Farnon, his wayward brother Tristan and the shrewd housekeeper Mrs. Hall. James is drawn to local farmer's daughter Helen Alderson.
Starring Nicholas Ralph, Samuel West, Anna Madeley, Callum Woodhouse, Rachel Shenton, Matthew Lewis, Diana Rigg.
---
Masterpiece Classic: A Room with a View (2007)
This is a fresh look from writer Andrew Davies at the classic novel by E.M. Forster, about the impact of Italian sensuality and love of life on an impressionable English girl, framed poignantly by her nostalgic return to Italy after WWI.
Lucy Honeychurch and her nervous chaperone embark on a grand tour of Italy. Alongside sweeping landscapes, Lucy encounters a suspect group of characters — socialist Mr. Emerson and his working-class son George, in particular — who both surprise and intrigue her. When piqued interest turns to potential romance, Lucy is whisked home to England, where her attention turns to Cecil Vyse. But now, with a well-developed appetite for adventure, will Lucy make the daring choice when it comes to love?
Starring Elaine Cassidy, Rafe Spall, Laurence Fox.
---
---
Masterpiece Classic: Around the World in 80 Days (2022)
London, 1872. Phileas Fogg is inspired to take on an almost impossible wager–to circumnavigate the globe in just eighty days. He will need all the resilience he can muster and the assistance of quick-witted Frenchman, Passepartout. Joining them on the journey will be Abigail Fix, the journalist who came up with the whole crazy idea.
Starring David Tennant, Ibrahim Koma, Leonie Benesch, Jason Watkins, Peter Sullivan, Anthony Flanagan, Loic Djani.
---
Masterpiece Classic: Atlantic Crossing (2020)
Inspired by true events, this is the untold story of the Norwegian Crown Princess becoming an influential figure in world politics during World War II, depicting the tragic events of the war from a unique and unseen perspective.
Starring Sofia Helin, Kyle MacLachlan, Tobias Santelmann, Soren Pilmark, Anneke Von Der Lippe.
---
---
---
Masterpiece Classic: Bleak House (2005)
Acclaimed writer Andrew Davies turns his talents to one of Charles Dickens' most brilliant novels, arguably the greatest ever depiction of Victorian London — from its splendid heights to its most wretched depths. Honored with a Peabody award and ten Emmy nominations, "Bleak House" features some of the most famous plot twists in literary history, including a case of human spontaneous combustion and an infamous inheritance dispute that is tied up for generations in the dysfunctional English courts.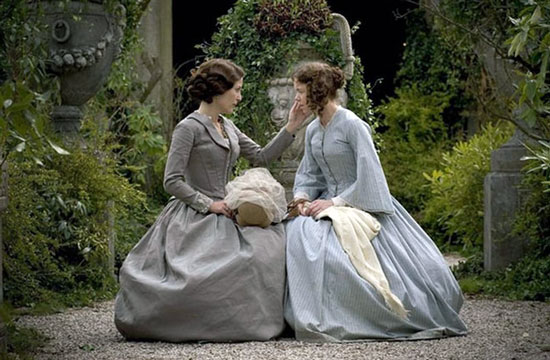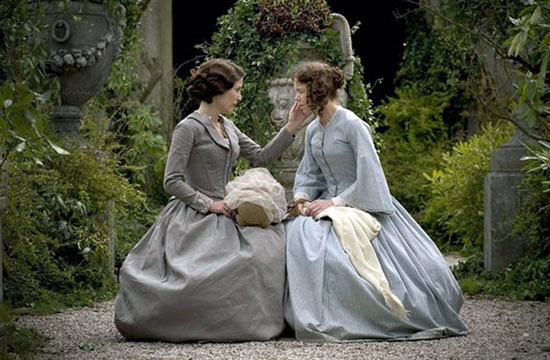 An epic feast of characters and storylines, Bleak House is Dickens' passionate indictment of the convoluted legal system that is as searingly relevant today as it was in the mid-19th century. The court of Chancery becomes the center of a tangle of relationships at all levels of society and a metaphor for the decay and corruption at the heart of Victorian England.
Starring Gillian Anderson, Charles Dance, Alun Armstrong, Ian Richardson, Nathaniel Parker, Richard Griffiths, Phil Davis, Joanna David and Carey Mulligan.
---
Masterpiece Classic: The Chaperone (2018)
In the early 1920s, Norma Carlisle accompanies future star Louise Brooks from Kansas to New York. On their journey from the conservative confines of Wichita to the flash and sizzle of New York City, both women are driven by a kindred desire for self-discovery and liberation from the past. Based on the best-selling American novel by Laura Moriarty and anchored by a superb supporting cast, "The Chaperone" is a sensitive, resonant, and illuminating tale of women's lives in the early 20th century.
Masterpiece's first feature film reunites "Downton Abbey's" screenwriter Julian Fellowes, actress Elizabeth McGovern and director Michael Engler. The PBS Masterpiece broadcast follows its recent theatrical run.
Starring Elizabeth McGovern, Haley Lu Richardson, Géza Röhrig, Miranda Otto, Blythe Danner.
---
Masterpiece Classic: Churchill's Secret (2016)
Set during the summer of 1953, Churchill's Secret tells a little-known part of Winston Churchill's great life story. Having suffered a life-threatening stroke, which his inner circle conspired to hide from the public, the film charts the course of Churchill's (played by Cranford's Michael Gambon) remarkable recovery with the help of his spirited nurse (Emma's Romola Garai).
Told from the point of view of his children, his long-suffering wife, and the men of his cabinet, the film casts an honest light on the tensions within his brilliant and dysfunctional family, and investigates the strain that his great public service wrought upon his private life.
Starring Michael Gambon, Lindsay Duncan, Romola Garai, and Matthew Macfadyen.
---
---
Masterpiece Classic: Cider With Rosie (1998)
Juliet Stevenson stars in this adaptation of Laurie Lee's classic novel, featuring narration by Lee himself. Set in 1918 in the heart of Gloucestershire countryside, Cider with Rosie conjures up a world of earthy warmth and beauty as it follows Laurie Lee's renowned tale from childhood to adolescence and the awakening of manhood. But the scheme of Laurie's village was not all warm summer evenings and fumbling sexuality. "Cider with Rosie" is not only a timeless and charming tale of childhood, but also an elegy to a passing era.
Starring Juliet Stevenson, Dashiell Reece, Joe Roberts.
---
Masterpiece Classic: Cranford (2007)
Welcome to Cranford, circa 1840… a rural Victorian English town where etiquette rules, undergirded by a healthy amount of gossip. Modernity is making a move in town as construction of a railway comes harrowingly close.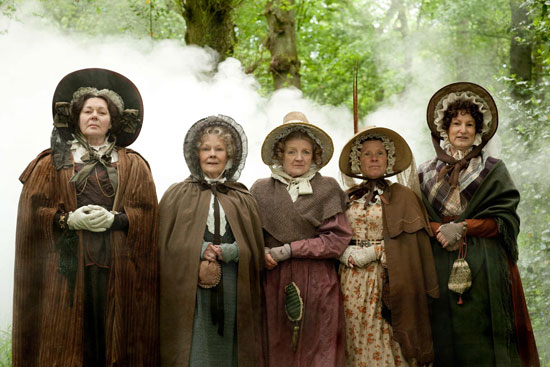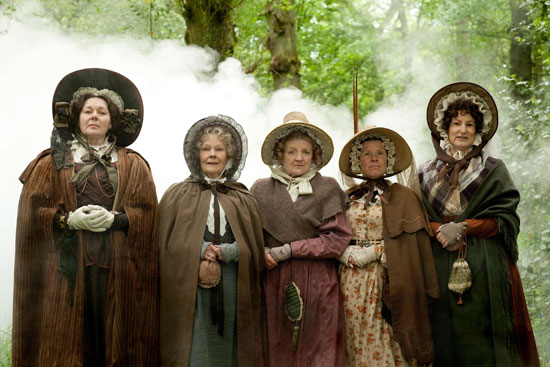 Cranford's eclectic residents, among them Matty Jenkyns (Dame Judi Dench) her sister Deborah (Dame Eileen Atkins), and Miss Pole (Imelda Staunton), stay immersed in the sweet pleasures and sometimes heartbreaking realities of simple village life. But when a handsome, young doctor arrives with cutting-edge new techniques, it rapidly becomes clear that as the world changes, so Cranford will change with it.
Based on three Elizabeth Gaskell novels (Cranford, My Lady Ludlow and Mr. Harrison's Confessions), and boasting an all-star cast, "Cranford" breathes life into one town during one extraordinary year. Season 2 is also known as "Return to Cranford."
Starring Eileen Atkins, Judi Dench, Lisa Dillon, Simon Woods, Alex Etel, Claudie Blakley, John Bowe, Imelda Staunton, Julia McKenzie, Barbara Flynn, Selina Griffiths, Deborah Findlay, Hannah Hobley, Andrew Buchan, Hester Odgers, Rosy Byrne, Kimberley Nixon, Haydon Downing, Alex Jennings, Philip Glenister.
You may also like "Lark Rise to Candleford" (2008), shown on some PBS stations: Rich, funny and emotional, the first series follows the relationship of two contrasting communities: Lark Rise, the small hamlet gently holding on to the past, and Candleford, the small market town bustling into the future. Seen through the eyes of young Laura, their inhabitants endure many upheavals and struggles as the inexorably change comes; their stories by turns poignant, spirited and uplifting.
---
Masterpiece Classic: Dark Angel (2000)
We know Joanne Froggatt as Anna Bates, the loving, resilient lady's maid of "Downton Abbey." Meet Joanne Froggatt as Mary Ann Cotton, Britain's first female serial killer. Based on a gruesome true story, seen on Masterpiece, this two-part drama tells the tale of the notorious poisoner, Victorian wife, mother of 13, Sunday-school teacher, and nurse who murdered at least 21 people, dispensing death from the spout of a warm teapot.
Starring Joanne Froggatt, Jonas Armstrong, Laura Morgan, Emma Fielding, Sam Hoare, Alun Armstrong.
---
---
Masterpiece Classic: David Copperfield (1999)
The story of David Copperfield, whom we follow from birth to manhood, is set to charm audiences in this new adaptation. With an all-star cast and the finest production values, "David Copperfield" follows the young hero as his experiences bring him into contact with an extraordinary range of sinister and benevolent characters.
From Pegotty, the devoted servant of David's poor mamma, to the sadistic Mr. Murdstone, unctuous Uriah Heap, and eternal optimist Mr. Micawber, these are among Dickens' most enduringly popular creations.
Set in the Victorian era.
Starring Daniel Radcliffe, Trevor Eve, Bob Hoskins, Pauline Quirke, Trevor Eve, Maggie Smith, Ian McKellen.
Masterpiece Classic: Elizabeth I – The Virgin Queen (2005)
Vulnerable and imperious, passionate and unreachable, from teenage princess to accomplished queen, forever torn between duty and personal longing, the reign of Elizabeth I is exposed in lavish and spectacular style.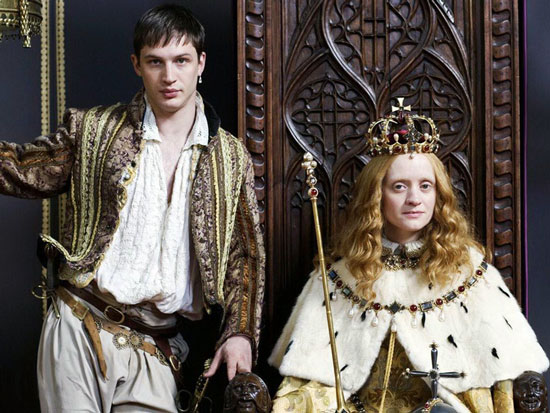 Anne-Marie Duff stars as the enigmatic 'Virgin Queen' in a spellbinding drama about the life of one of Britain's greatest monarchs, Elizabeth I. Her femininity baffled and threatened the male order of Renaissance England for more than 40 years. The role is as challenging and complex as anything history offers.
Paula Milne's powerful script about the long and eventful life of England's iconic Queen was filmed against a backdrop of some of Great Britain's most beautiful houses and landscapes. "The Virgin Queen" explores the full sweep of Elizabeth's life: from her days of fear as a potential victim of her sister's terror, through her great love affair with Robert Dudley, into her years of triumph over the Spanish Armada, and finally her old age and her last, enigmatic relationship with her young protégé, the Earl of Essex.
Starring Anne-Marie Duff, Joanne Whalley, Dexter Fletcher, Tara Fitzgerald, Sienna Guillory, Tom Hardy, Ian Hart, Robert Pugh, Kevin McKidd, Hans Matheson, Emilia Fox, Ben Daniels, Ewen Bremner and Bryan Dick.
---
Masterpiece Classic: Emma (2009)
This BBC WGBH/Boston Co-Production features an all-star cast including Romola Garai as Emma, Jonny Lee Miller as Mr. Knightley, and Michael Gambon as Mr. Woodhouse. Beautiful, clever, and rich Emma Woodhouse is convinced she is good at matchmaking after her older sister and her governess both marry suitable husbands.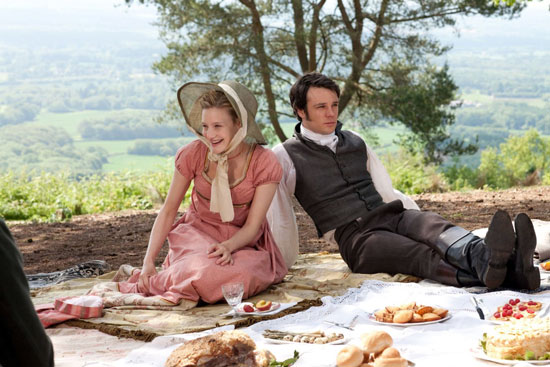 Certain of her talents, Emma plays a dangerous game as she persuades her new friend, the young, pretty and socially inferior Harriet to reject an advantageous marriage proposal to a local farmer in favour of dashing Mr Elton. So begins a story which challenges Emma's naivety and her social preconceptions. Fresh and funny, this perceptive adaptation brings Jane Austen's comic masterpiece to life.
Emma Woodhouse was born with the sun shining down on her. The radiant, privileged girl grows into a remarkable talent for matchmaking, as observed by her loving but disapproving father and childhood friend Mr. Knightley. When the decidedly less privileged Harriet Smith arrives, Emma meddles with fate to find her a match, until her flawless intuition is called into question. Dissuaded from more matrimonial predictions, Emma nonetheless continues to cheerfully contemplate superior men — and meets one of her own in the handsome, gleaming Frank Churchill. But after being so busy managing everyone else's heart, does Emma know her own? A fiercely funny new version of the Jane Austen novel, "Emma" was adapted by Sandy Welch (Jane Eyre). Set in the Georgian / Regency Era.
Starring Romola Garai, Michael Gambon, Annabel Mullion, Lyla Barrett-Rye, Jodhi May, Robert Bathurst, Teddy Bunn, Susie Trayling, Sarah Gower, Claire Gower, Tamsin Greig, Valerie Lilley, Sophie Alibert, Jonny Lee Miller.
---
---
Masterpiece Classic: Far From the Madding Crowd (1998)
Based on author Thomas Hardy's novel of the same name. Paloma Baeza stars as Bathsheba Everdene, a beautiful and proud woman with a fiercely independent spirit, in this powerful and lush adaptation of the classic story of passion and destruction set in the nineteenth century. Dorset, England is the setting for what becomes a passionate love quadrangle centered around Bathsheba, who manages to ensnare three men: dependable Gabriel Oak, shy Mr. Boldwood, and Frank Troy, a soldier-cum-Lothario who sweeps her off her feet before quickly realizing their relationship cannot survive.
Starring Paloma Baeza, Nigel Terry, Nathaniel Parker, Jonathan Firth.
---
Masterpiece Classic: The Forsyte Saga (2003)
"The Forsyte Saga" is the story of a love polygon that shifts like a kaleidoscope. Soames loves Irene, Irene loves Bosinney, and later, young Jolyon. Young Jolyon's daughter June loves Bosinney, young Jolyon loves his daughter's nanny Helene, and later, Irene. Old Jolyon, improbably, is infatuated with Irene. Superior, arrogant and confident, the Forsytes are the ultimate power family.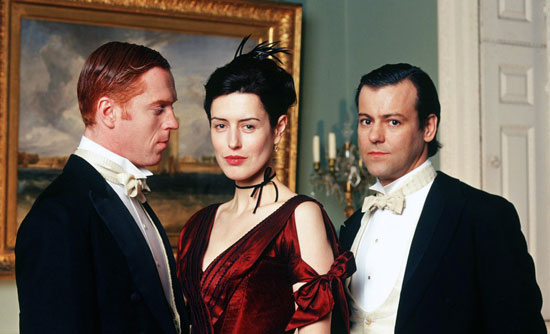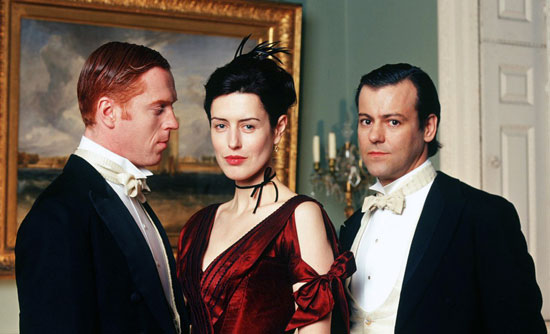 Originally published in three volumes between 1906 and 1920, The Forsyte Saga was the most popular book on American college campuses during the Roaring Twenties, and it helped win Galsworthy the Nobel Prize in Literature in 1932. "The Forsyte Saga" chronicles the lives of an English family over 34 years from the Victorian era through World War I.
Damian Lewis stars as acquisitive, tormented Soames Forsyte with Gina McKee as his reluctant bride, Irene.
Starring Damian Lewis, Rupert Graves, Gina McKee, Amanda Root, Ben Miles, Gillian Kearney, Alistair Petrie, Ann Bell, Malcolm Raeburn, Barbara Flynn, Beatriz Batarda, Julian Ovenden, John Carlisle, Amanda Ryan, Wendy Craig, Maggie Fox, Jowanna Rose, Emma Griffiths Malin, Lee Williams, Corin Redgrave.
---
Masterpiece Classic: Great Expectations (2012)
In Victorian England, Pip, an orphan boy, meets an escaped convict, a mentally unhinged rich woman, and a bewitching girl, and is bestowed great expectations of wealth from a mysterious patron, in Charles Dickens's Great Expectations.
Starring Gillian Anderson (Bleak House) as Miss Havisham, one of Dickens' most haunting and enduring creations, "Great Expectations" unites renowned actors David Suchet (Hercule Poirot) and Ray Winstone with emerging talents Douglas Booth and Vanessa Kirby. Adapted by Sarah Phelps (Oliver Twist), "Great Expectations" celebrates Charles Dickens in the year that marks the bicentenary of his birth.
Starring Ray Winstone, Oscar Kennedy, Shaun Dooley, Jack Roth, Claire Rushbrook, Mark Addy, Paul Rhys, Charlie Creed-Miles, Mary Roscoe, Gillian Anderson, Izzy Meikle-Small, Andrew Bone, Abigail Bond, David Suchet, Eros Vlahos, Douglas Booth, Vanessa Kirby, JJ Hooker, Ed Pearce, Christian Wolf-La'Moy.
---
---
Masterpiece Classic: Home Fires (2015)
At the heart of a rural English village on the verge of the Second World War, a diverse group of women with personal struggles, conflicting views and a shared mission forge a community that will inspire their finest hour. Samantha Bond and Francesca Annis head an ensemble cast in the moving wartime drama, "Home Fires."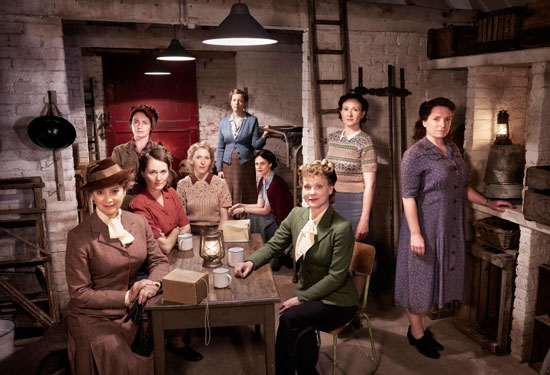 In August 1939, war with Germany is all but certain. While citizens of the isolated village of Great Paxford each face the prospect of war in their own way, all agree that they must do everything they can to hold their village—and their nation—together. But when the value of the largely social group, The Women's Institute, is called into question, forward-thinking Frances Barden and snobbish Joyce Cameron clash over the fate of the Institute and the roles its members can play, far from the front.
Starring Francesca Annis, Claire Calbraith, Ed Stoppard, Claire Rushbrook Samantha Bond.
Also see "The Crimson Field" (2015), shown on PBS: Sarah Phelps, one of British television's most exciting and original writers, tells this story of World War One's front line medics — their hopes, fears, triumphs and tragedies. Read our review here.
---
Masterpiece Classic: Howards End (2017)
Often considered E.M. Forster's masterpiece, "Howards End" is the story of two independent and unconventional sisters and the men in their lives seeking love and meaning as they navigate an ever-changing world.
Academy Award winning screenwriter Kenneth Lonergan brings a fresh take to this adaptation. Margaret Schlegel is an intelligent, idealistic young woman who is courted by the older Henry Wilcox, a self-made conservative businessman, after his wife Ruth Wilcox dies unexpectedly and he becomes owner of Howards End.
Meanwhile Margaret's passionate and capricious younger sister Helen Schlegel takes up the cause of Leonard Bast, a young bank clerk who falls on hard times at work and at home with his partner Jacky. In the absence of their late parents, the sisters' loving but interfering Aunt Juley tries to keep the young ladies and their brother Tibby on the straight and narrow.
Set in England around 1910.
Starring Hayley Atwell, Matthew Macfadyen, Julia Ormond, Philippa Coulthard, Joseph Quinn, Alex Lawther, Rosalind Eleazar.
---
---
Masterpiece Classic: The Jewel in the Crown (1984)
Adapted for television in 1984 from the four novels by Paul Scott, "The Raj Quartet," this stunning series is set in northern India in the last uneasy years of British rule, when rioting and violence heralded the granting of independence.
It is the story of the men and women of both ruling and ruled classes trying, amidst the turmoil, to come to terms with the drastic changes taking place around them. Their lives will never be the same again.
The program has won 23 major awards including a Primetime Emmy in the USA and five awards (including Best Drama Serial) from the British academy of Film and Television Arts.
Set during the Second World War and the independence riots.
Starring Charles Dance, Peggy Ashcroft, Art Malik, Tim Pigott-Smith, Geraldine James, Wendy Morgan.
---
Masterpiece Classic: Les Miserables (2018)
In France at a time of civil unrest, this is the story of Jean Valjean, a former convict unable to escape his past life. His future is threatened by his nemesis, the chilling prison guard Javert, who is determined to bring him to justice.
Victor Hugo's masterpiece Les Misérables comes to television in a six-part adaptation by multi award-winning screenwriter Andrew Davies. Dominic West stars as fugitive Jean Valjean, with David Oyelowo as his pursuer Inspector Javert and Lily Collins as the luckless single mother Fantine. Love, death, and the struggle for social justice in early 19th-century France feature in this beautifully faithful retelling of one of the world's most beloved stories.
Starring Dominic West, David Oyelowo, Lily Collins, Adeel Akhtar, Josh O'Connor, Ellie Bamber, Erin Kellyman.
---
Masterpiece Classic: Little Dorrit (2008)
This gripping five-part BBC mini-series from "Bleak House" screenwriter Andrew Davies brings to life Dickens's powerful story of struggle and hardship in 1820s London.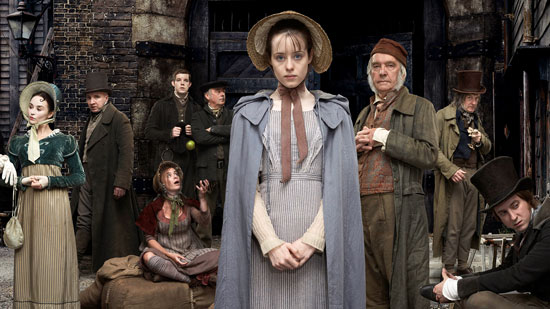 Amy "Little" Dorrit lives in the Marshalsea Prison for Debt caring for her father William Dorrit. To aid her family, Amy works for stern shut-in Mrs. Clennam. Son Arthur Clennam returns from China after his father's death, haunted by his father's final, mysterious words. Is there a long-buried family secret and does it somehow involve Amy and her family?
Arthur gets reacquainted with former sweetheart Flora Finching, although true affections are saved for Pet Meagles. Meanwhile, in Paris, sinister murderer Rigaud considers coming to England. Having now befriended Amy and her family, Arthur makes a financial offering to help one member of the Dorrits. Amy's appreciation and affection for Arthur grows as John Chivery, a turnkey at the Marshalsea who has a longtime love for Amy, watches heartbroken. To probe more deeply into the Dorrit mystery, Arthur enlists rent collector Mr. Pancks for help. Arthur becomes troubled by Tattycoram (who lives with the Meagleses), and her mysterious connection to Miss Wade.
Set in Victorian England.
Starring Matthew Macfadyen, Claire Foy, Tom Courtenay, Andy Serkis, Eddie Marsan. 
---
---
Masterpiece Classic: The Long Song (2018)
This three-part miniseries based on Andrea Levy's award-winning novel about the end of slavery in Jamaica follows July, an indomitable, young slave who works on a sugarcane plantation with her detestable mistress, Caroline Mortimer. Their lives change with the arrival of the charming new overseer, Robert Goodwin who sets out to improve the plantation for both the slaves and the mistress.
Starring Tamara Lawrance, Hayley Atwell, Jack Lowden, Jordan Bolger, Sharon Duncan-Brewster, Gordon Brown, Ayesha Antoine.
---
Masterpiece Classic: Mansfield Park (2008)
Fanny Price (Billie Piper, The Ruby in the Smoke) is plucked from poverty as a child and taken to live with relatives at stately Mansfield Park. Surrounded by entitled and vain cousins, Fanny forges a connection with one — Edmund Bertram (Blake Ritson).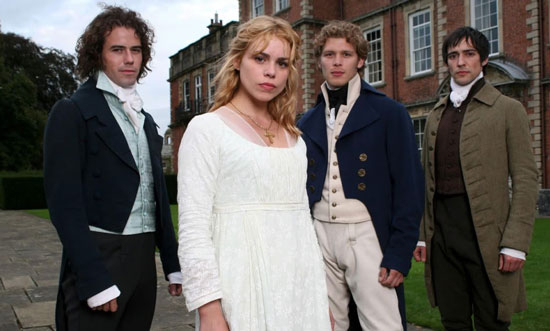 Years later, two neighbors fresh from a life in high society descend on Mansfield Park, sparking a labyrinth of intrigue and affairs. Fanny finds herself being pursued, but not by the longstanding love of her life. Can Fanny listen to her own heart and wait for her true love to notice her? Jemma Redgrave (Bramwell) also stars in Jane Austen's story of status, satire, and romance. Set in the Georgian / Regency Era.
Starring Julia Joyce, Douglas Hodge, Maggie O'Neill, Tara Berwin, Lucy Hurst, Zachary Elliott-Hatton, Greg Sheffield, Billie Piper, Blake Ritson, James D'Arcy, Michelle Ryan, Rory Kinnear, Catherine Steadman, Hayley Atwell, Joseph Beattie, Joseph Morgan, Stephen Tomlin, Holly, Jemma Redgrave, Dexter Fletcher.
---
---
Masterpiece Classic: The Miniaturist (2017)
In 1686, 18-year-old Nella Oortman arrives in Amsterdam to meet her wealthy merchant husband Johannes Brandt, but is instead met by his sister Marin. When Johannes appears, he presents her with a wedding gift: a cabinet that is a miniature replica of their home, to be furnished by an elusive Miniaturist, whose tiny creations mirror what is happening within the house in unexpected ways and seem to be predicting and unraveling the future with unsettling precision.
As Nella begins to uncover its secrets and those of the Brandt household she realizes the escalating dangers that await them all. Does the Miniaturist hold their fate in her hands? And will she be the key to their salvation or the architect of their downfall? Adapted from Jessie Burton's internationally best-selling novel.
Starring Anya Taylor-Joy, Romola Garai, Alex Hassell, Hayley Squires.
---
Masterpiece Classic: Miss Austen Regrets (2007)
Based on Jane Austen's actual letters and diaries, this drama unravels the secrets of this elusive woman. Jane is nearing her forties and has never married. To her niece, Fanny Knight Jane is a favorite aunt who offers the wisdom and knowledge that will help her in her own search for a happy marriage. But surely the woman so capable of writing love on the page must have experienced love herself?
Starring Olivia Williams, Tom Hiddleston, Imogen Poots, Adrian Edmondson, Greta Scacchi, Hugh Bonneville, Jack Huston.
---
Masterpiece Classic: Mr. Selfridge (2013)
At the unfashionable end of Oxford Street in 1909 London, an American retail tycoon arrives to jettison fusty British tradition and open one of the finest department stores the world has ever seen: Selfridges.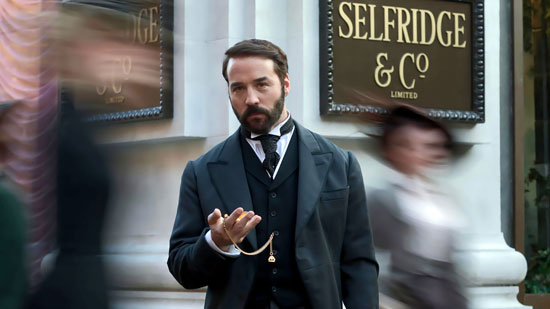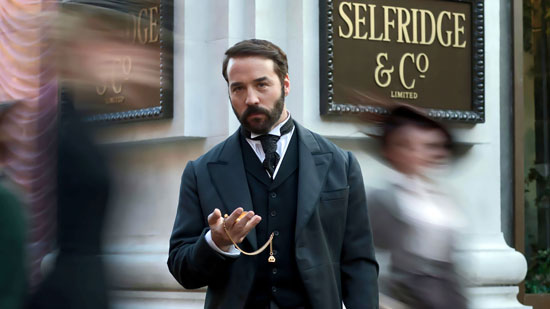 Three-time Emmy® winner Jeremy Piven stars as Harry Gordon Selfridge, the flamboyant entrepreneur and showman seeking to provide London's shoppers with the ultimate merchandise and the ultimate thrill.
Emmy® Award-winning writer Andrew Davies (Pride and Prejudice, Bleak House) conjures the opulence and excitement of Selfridges and the story of its founder, a man of exuberant, outsized, and potentially dangerous, appetite.
Behind Selfridges' lavish Edwardian era shop windows, gleaming counters, and majestic doors, appetite intersects with ambition and desire not just for Harry, but for his staff, his family, and the various women drawn to the store and the man. Zoe Tapper (Stage Beauty) is showgirl and temptress Ellen Love; Frances O'Connor (Madame Bovary) as is Harry's loyal wife, Rose; Grégory Fitoussi is the mercurial window designer extraordinaire, Henri Leclair; and Aisling Loftus is the spunky shop girl Agnes Towler.
Starring Ron Cook, Amy Beth Hayes, Tom Goodman-Hill, Jeremy Piven, Zoe Tapper, Samuel West, Trystan Gravelle, Amanda Abbington, Malcolm Rennie, Calum Callaghan, Greg Austin, Katherine Kelly, Amy Morgan, Aisling Loftus, Grégory Fitoussi, Frances O'Connor.
---
---
Masterpiece Classic: Mrs. Wilson (2018)
Starring Ruth Wilson (Jane Eyre), "Mrs. Wilson" is a powerful three-part drama inspired by the memoir of Ms. Wilson's grandmother and family history.
Set in 1940s and 1960s London and 1930s India, the series follows Alison Wilson, who thinks she is happily married until her husband, Alec, dies and a woman turns up on the doorstep claiming that she is the real Mrs. Wilson. Alison is determined to prove the validity of her own marriage – and Alec's love for her – but is instead led into a world of disturbing secrets. 
Alison Wilson's husband Alec is dead, when a woman arrives claiming to be Alec's 'real wife.' Alison must try and find out who her husband really was; but it soon becomes clear that Alec died holding his secrets close to his chest.
Starring Ruth Wilson, Iain Glen, Calam Lynch, Fiona Shaw, Keeley Hawes.
---
Masterpiece Classic: My Boy Jack (2007)
A moving and intense family drama about duty, sacrifice and the horror of war.
In 1914 England, patriotism is high in the early days of WWI, and writer Rudyard Kipling is one of its most eloquent and passionate voices. John "Jack," Kipling's only son, is underage, hopelessly myopic, and eager to join the war effort. Kipling's outspoken American wife Carrie remains more sanguine on the course of the war, and the fate of her family.
"My Boy Jack," based on a true story, tells of a nation at war, and offers an intimate portrait of one family's complex and divided experience in it.
Starring Daniel Radcliffe, Carey Mulligan, Kim Cattrall, David Haig.
---
Masterpiece Classic: Northanger Abbey (1987)
In Jane Austen's gentle parody of gothic fiction, Felicity Jones plays romance addict Catherine Morland. Invited to a medieval country house that appeals to her most lurid fantasies, she forms a close friendship with the younger son on the estate, Henry Tilney, but their budding romance is mysteriously cut short. Adapted by Andrew Davies.
Starring Geraldine James, Michael Judd, Julia Dearden, Gerry O'Brien, Felicity Jones, Patrick Ryan.
---
---
Masterpiece Classic: Oliver Twist (2007)
In this BBC adaptation, on a dark and stormy winter's night in a miserable, dank room, lit only by a few candles, Oliver is born into a life of poverty and misfortune. Growing up in a workhouse, watching the suffering and cruelty endured by the boys at the hands of his masters, Oliver decides he wants more and sets out for London. There he meets the Artful Dodger, Nancy, Fagin and gets the first warm welcome of his life.
Starring Morven Christie, Anna Massey, Tom Hardy, Timothy Spall, Edward Fox. 
---
Masterpiece Classic: Persuasion (2007)
Jane Austen's romantic masterpiece from the BBC and Masterpiece Theatre. Anne Elliot fell deeply in love with the handsome young naval officer Frederick Wentworth at the age of nineteen. But with neither fortune nor rank to recommend him, Anne was persuaded to break off her engagement. Eight years later, Anne has lived to regret her decision. She never stopped loving Wentworth, and when he returns from sea with a fortune and rank, she can only watch as every eligible young woman in the district falls at his feet.
Starring Sally Hawkins, Alice Krige, Anthony Head, Julia Davis.
---
Masterpiece Classic: Pollyanna (2004)
Pollyanna's effortless charm captures the hearts of friends, family and strangers alike.
Every dark cloud has a silver lining — and young Pollyanna knows how to find it. Georgina Terry makes a stirring debut as Pollyanna in this heartwarming tale of a little girl whose effortless charm captures the hearts of family, friends and strangers alike.
After the death of her father, Pollyanna moves in with her downcast, embittered aunt to the beautiful English village she now calls home. Soon Pollyanna charms everyone in Beldingsville, sharing a game her father taught her — the "Glad Game" — with the townsfolk. In doing so, she befriends Mr. Pendleton, Mrs. Snow and Nancy. Based on the classic novel by Eleanor H. Porter, "Pollyanna" is a treat sure to be treasured by the entire family.
Starring Amanda Burton, Kenneth Cranham, Aden Gillett, Pam Ferris, Georgina Terry, Kate Ashfield.
---
---
Masterpiece Classic: Pride and Prejudice (1995)
Most believe that this is the definitive "Pride and Prejudice" and the most successful TV period drama ever. Starring Colin Firth, Jennifer Ehle and a fabulous supporting cast, this BBC/A&E co-production pulsates with energy as lively, witty Elizabeth Bennet charms smoldering, haughty Darcy against a backdrop of a picture postcard countryside, small-town assembly rooms and stately English homes.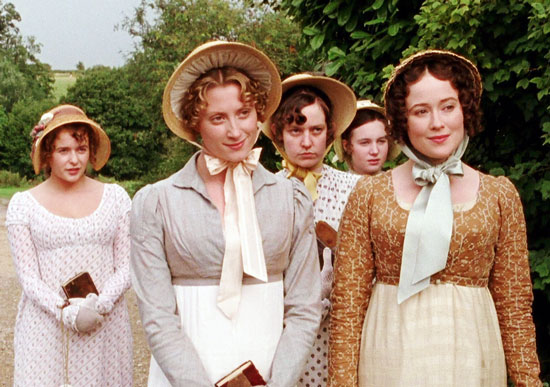 The arrival of two handsome and eligible bachelors, Mr. Bingley and Mr. Darcy, stirs romantic imaginings for the girls of the Bennet household. Jane Bennet seemingly strikes an immediate connection, while Elizabeth Bennet finds the path to love more tortuous. Just when it seems true and abiding matches might emerge, a family scandal threatens to ruin everything. Screenplay by Andrew Davies.Set in the Georgian / Regency Era.
Starring Colin Firth, Crispin Bonham-Carter, Jennifer Ehle, Benjamin Whitrow, Polly Maberly, Julia Sawalha, Alison Steadman, Lucy Briers, Susannah Harker, Marlene Sidaway, Kate O'Malley, Anna Chancellor, Rupert Vansittart.
---
Masterpiece Classic: Rebecca (1997)
Daphne du Maurier's tale of romance, suspense, and jealousy is brought to life in this lavish Masterpiece Theatre production.
When Maxim de Winter proposes to a young woman, no one is more surprised than the circle of society friends who learn the intriguing news, especially as his new wife is the opposite of Maxim's first wife, the beautiful Rebecca, who mysteriously died in a tragic drowning accident.
After Maxim takes his new wife back to his home in Cornwall, the ancient and magnificent Manderley, it soon becomes evident that the shadow of Rebecca is all-pervasive, nurtured all the more by the sinister and gothic housekeeper, Mrs. Danvers. The new Mrs. de Winter begins to uncover the darkness of the past that taints the present and threatens to haunt her future.
A lavish adaptation of Daphne du Maurier's classic tale of romance, suspense and jealousy, "Rebecca" is set in elegant Monte Carlo and dramatic Cornwall in the 1930s.
Starring Charles Dance, Diana Rigg, Geraldine James, Faye Dunaway, Emilia Fox. 
---
---
Masterpiece Classic: Sanditon (2019)
Jane Austen's final and incomplete novel, written only months before her death in 1817, "Sanditon" tells the story of the joyously impulsive, spirited and unconventional Charlotte Heywood and her spiky relationship with the humorous, charming Sidney Parker.
When a chance accident transports her from her rural hometown of Willingden to the would-be coastal resort of the eponymous title, it exposes Charlotte to the intrigues and dalliances of a seaside town on the make, and the characters whose fortunes depend on its commercial success. The twists and turns of the plot, which takes viewers from the West Indies to the rotting alleys of London, exposes the hidden agendas of each character.
Starring Rose Williams, Theo James, Alexandra Roach, Anne Reid, Jack Fox.
---
Masterpiece Classic: Sense and Sensibility (2008)
At the center of this Jane Austen classic adapted by Andrew Davies are levelheaded Elinor Dashwood and her impulsive sister Marianne. Though poor, they attract a trio of very promising gentlemen: soon-to-be wealthy Edward Ferrars, heroic Colonel Brandon and Byronic John Willoughby.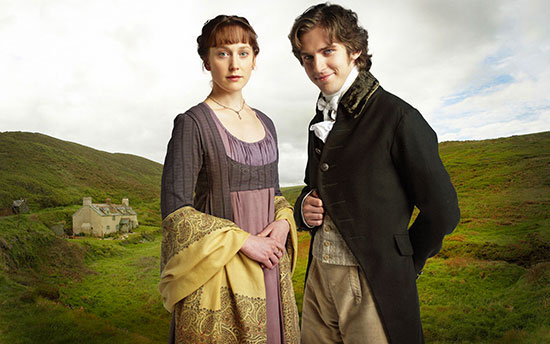 Marianne wears her heart on her sleeve when she falls in love with the charming but unsuitable John Willoughby. Her sister Elinor, sensitive to social convention, struggles to conceal her own romantic disappointment. Will the sisters find personal happiness in a society where status and money govern the rules of love?
Starring David Morrissey, Janet McTeer, Hattie Morahan, Charity Wakefield, Dan Stevens, Dominic Cooper, Mark Williams.
---
Masterpiece Classic: Sharpe (1993 – 2008)
A series of stories starring Sean Bean as Richard Sharpe, a fictional British soldier in the Napoleonic Wars as he fights both Napoleon's forces and the strong prejudice of British aristocracy. Fast-moving, hard-hitting action adventures based on Bernard Cornwell's best-selling novels. In "Sharpe's Challenge," the award-winning Sharpe returns for an action-packed swashbuckling special shot entirely on location in India. A year after the battle of Waterloo, dispatches from India warn that a local Maharaja is threatening British interests. In "Sharpe's Peril," Soldier Richard Sharpe gets caught up in a world of bandits and opium in India.
Starring Sean Bean, Daragh O'Mailey, John Tams, Hugh Fraser, Diana Perez.
---
---
Masterpiece Classic: Small Island (2009)
Adapted from the award-winning 2004 novel, and starring Naomie Harris as Hortense, a young ambitious Jamaican woman thrust into the grit of 1940s post-war London.
In episode one, Hortense Joseph arrives in London at Queenie Bligh's house to live with her new husband Gilbert Joseph; a man she only married to fulfill her dream of leaving Jamaica to live in England. Dismayed by Gilbert's dingy attic room, she pauses to remember Michael, her first love in Jamaica, and his betrayal that led them to be banished from their childhood home on the eve of war. Queenie, meanwhile, reflects on her own unsatisfactory marriage to dull Bernard and a passionate meeting with a Jamaican Royal Air Force airman during the Blitz. Gilbert remembers his desperation to leave Jamaica and fight for the mother country, and then his meeting Queenie in Yorkshire, and the tragic shooting that separated them. Now in 1948, their lives converge in London and their long-held secrets threaten to derail their already fragile marriages.
Starring Naomie Harris, Hugh Quarshie, David Oyelowo.
---
Masterpiece Classic: South Riding (2011)
Anna Maxwell Martin (Bleak House) and David Morrissey (Sense & Sensibility) lead the cast in Andrew Davies's (Bleak House, Little Dorrit) adaptation of Winifred Holtby's moving love story, which provides a panoramic portrait of a Yorkshire community in the 1930s.
A lively heroine arrives in Depression-era Yorkshire to shake up education at a school for girls, sparking conflict with a stern landowner. Anna Maxwell Martin A three-part miniseries based on the beloved 1936 novel by Winifred Holtby.
Starring Anna Maxwell Martin, David Morrissey, Douglas Hensall.
---
Masterpiece Classic: The Tenant of Wildfell Hall (1996)
Powerful, haunting and disturbing, Anne Bronte's classic story is as unforgettable as those of her more famous sisters. In a remote village on the Yorkshire moors, a beautiful widow and her son move into the near-derelict Wildfell Hall. Befriended by a handsome young farmer, she remains mysteriously silent about her past and why she is afraid – until she becomes the focus of village gossip.
Starring Tara Fitzgerald, Toby Stephens, Rupert Graves, Sarah Badel, Jackson Leach, Sean Gallagher, Jonathan Cake, Joe Absolom, Kenneth Cranham, Pam Ferris.
---
---
Masterpiece Classic: Tess of the D'Urbervilles (2008)
In this four-part BBC adaptation of Thomas Hardy's Tess of the D'Urbervilles, the beautiful and innocent Tess Durbeyfield is driven by family poverty to claim kinship with the wealthy D'Urbervilles and seek a portion of their family fortune. Meeting the manipulative Alec proves to be her downfall. A very different man, Angel Clare, seems to offer her love and salvation, but Tess must choose whether to reveal her past or remain silent.
In episode one, the downtrodden Durbeyfields are surprised to learn of their distinguished ancestry as descendants of the wealthy and now extinct d'Urberville family. News that a woman with the d'Urberville name lives nearby inspires the Durbeyfields to send their daughter Tess to investigate. Tess meets handsome Alec d'Urberville, who lives on the estate with his mother. Tess is invited to take a job on the property, but the situation soon takes a horrific turn, leaving Tess devastated and ashamed.
Tess finds work on a dairy farm, where she makes three good friends, and coincidentally meets someone she's previously only seen from afar, Angel Clare. Over a hot summer, Angel and Tess fall in love. But as her attraction deepens, Tess is torn between hope and fear. Should she confess her past to Angel, or will her honesty ruin her chances for a happy life?
Starring Gemma Arterton, Eddie Redmayne, Jodie Whittaker, Anna Massey, Ruth Jones, Hans Matheson, Ian Puleston-Davies.
---
Masterpiece Classic: Tom Jones (2023)
Abandoned as a baby, Tom Jones falls in love with the bright, beautiful heiress Sophia Western. She falls in love with him, but their families unite against the match. They face the wiles and whims of Sophia's aunt, the beguiling but dangerous Lady Bellaston, who will stop at nothing to destroy their love. Can Tom ever convince Sophia that he can be true to her? All four episodes bring mid-18th-century England to life in all its passion and prejudice, luxury and loose morals.
Starring Solly McLeod, Sophie Wilde, Hannah Waddingham, James Fleet, Shirley Henderson, Alun Armstrong.
Rated TV-14
---
---
Masterpiece Classic: Upstairs Downstairs (2011)
When the master of 165 Eaton Place, Sir Hallam Holland, carries his wife across the threshold of their new home, Lady Agnes exclaims with pleasure, "What a ghastly old mausoleum!" Neglect has strewn cobwebs everywhere and furred the surfaces with dust. But with a sumptuous renovation and the help of the indomitable housekeeper Rose Buck (Jean Marsh), the iconic address so beloved in the original series "Upstairs Downstairs" is soon restored to its former glory.
It's 1936, a tumultuous time in Britain, and within the walls of 165 Eaton Place, characters from an orphanage, a damp Welsh castle, the heart of the British Raj and elsewhere together will face a changing world, not just upstairs and downstairs, but side by side. Written by Heidi Thomas (Cranford, Madame Bovary), "Upstairs Downstairs" stars co-creators of the original series Jean Marsh and Eileen Atkins (Cranford, Bertie and Elizabeth). 
Starring Keeley Hawes, Ed Stoppard, Jean Marsh, Eileen Atkins, Claire Foy, Anne Reid, Art Malik, Adrian Scarborough, Neil Jackson, Ellie Kendrick, Nico Mirallegro, Blake Ritson, Anthony Calf, Emma Clifford, Edward Baker-Duly, Caroline O'Neill, Sadie Shimmin, Jack Bannell, Sy Turner.
---
Masterpiece Classic: Victoria (Seasons 1 – 3)
Created by Daisy Goodwin, this ambitious drama presents the early years of one of history's greatest monarchs. Stretching from the upper echelons of the royal court to the below-stairs staff, this is a story of passionate affairs, power struggles, and unrequited love, at the center of which stands the new Queen (Jenna Coleman) a strong, complex, and willful woman who must, somehow, become an enduring icon.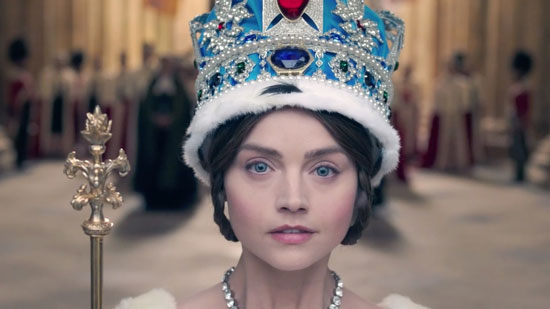 This sumptuous historical series tells the story of the early reign of Queen Victoria, who ascended to the British throne at 18. Jenna Coleman, best known as Doctor Who companion Clara Oswald, stars as the young queen who grew independent after taking the crown.
Set (of course!) in the Victorian era.
Starring Jenna Coleman, Tom Hughes, Rufus Sewell.
---
Masterpiece Classic: Wolf Hall (2015)
A historical drama for a modern audience, "Wolf Hall," 2016 Peabody Award and Golden Globe winner for Best Television Limited Series or Motion Picture Made for Television, tells the story of Thomas Cromwell, played by Mark Rylance —a blacksmith's son who rises from the ashes of personal disaster, and deftly picks his way through a court where 'man is wolf to man.'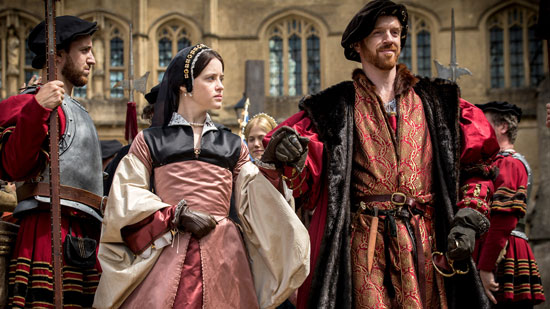 Courtesy of PBS Masterpiece
Damian Lewis is King Henry VIII, haunted by his brother's premature death and obsessed with protecting the Tudor dynasty by securing his succession with a male heir to the throne. The cast also includes Claire Foy (Little Dorrit) as the future queen Anne Boleyn.
Told from Cromwell's perspective, "Wolf Hall" follows the complex machinations and back room dealings of this accomplished power broker who must serve king and country while dealing with deadly political intrigue, Henry VIII's tempestuous relationship with Anne Boleyn, and the religious upheavals of the Protestant reformation. The miniseries is adapted from Hilary Mantel's best-selling Booker Prize-winning novels: Wolf Hall and its sequel, Bring Up the Bodies. Set in the 1500s in the Tudor era.
Starring Mark Rylance, Bernard Hill, Richard Dillane, Jonathan Pryce, Robert Wilfort, Claire Foy, Harry Lloyd, David Robb, Mark Gatiss, Natasha Little, Emilia Jones, Athena Droutis, Thomas Brodie-Sangster, Joss Porter, Max Fowler, Enzo Cilenti, Anton Lesser, Mathieu Amalric, Jonathan McGuinness, Jonathan Aris.
Masterpiece Classic: World on Fire (2019)
An adrenalized, emotionally gripping and resonant World War II drama that follows the intertwining fates of ordinary people in five countries as they grapple with the effects of the war on their everyday lives. Set in Britain, Poland, France, Germany and the United States, the events of the seven-hour series take place during the first year of the war. 
Starring Julia Brown, Jonah Hauer-King, Sean Bean. Helen Hunt.
---
Masterpiece Classic: Wuthering Heights (2009)
In Emily Brontë's haunting classic, the fiery Heathcliff grows to manhood with the Earnshaw family of Wuthering Heights, tormented by his stepbrother, Hindley, and falling in love with his stepsister, Cathy. But he has a rival for Cathy's heart. A man without a past pursues his childhood soulmate and seeks vengeance against her family in Emily Brontë's tragic, supernatural love story set on the English moors. Tom Hardy stars as Heathcliff, the mysterious gypsy adopted as a boy by the Earnshaws, and Charlotte Riley is Cathy, his stepsister and the love of his life.
In the second episode, it is 1815, and Mr. Earnshaw returns to Wuthering Heights from Liverpool with a young orphan, Heathcliff. Earnshaw's son Hindley immediately resents Heathcliff, while daughter Cathy forms a deep bond with the mysterious boy. Ten years later, Hindley inherits Wuthering Heights and uses his power to treat Heathcliff poorly. Meanwhile, Cathy's connection with Heathcliff deepens and blossoms into love. However, an unexpected stay at the Linton home opens Cathy's eyes to the affections of Edgar Linton. Will Cathy choose a life of comfort and wealth with Edgar Linton or will she succumb to her love for Heathcliff?
Starring Tom Hardy, Charlotte Riley, Andrew Lincoln, Burn Gorman.
---
---

PBS Masterpiece Period Dramas Possibly Available
The following Masterpiece period dramas have previously been available to stream with Prime Video, but this may no longer be the case. Double check with our "Check AVAILABILITY" links.
---
---
Masterpiece Classic: Anna Karenina (2002)
Leo Tolstoy's powerful tale of love and marriage in imperial Russia comes to Masterpiece Theatre in a stunningly modern adaptation of Anna Karenina.
Completed in 1877, Anna Karenina was not the book Tolstoy intended to write. He had been working on a novel about Peter the Great, designed to follow up his spectacular success with War and Peace. But the project went nowhere, and Tolstoy's thoughts turned increasingly to an incident that haunted him: A neighbor's mistress had thrown herself under a train after being jilted by her lover.
From this tragic seed grew a modern epic of sex, duty, marriage, and moral regeneration that many critics consider the greatest novel ever written.
Tolstoy's themes are particularly resonant today, notes executive producer George Faber of Company Television in Britain: "Anna Karenina isn't concerned with observing the minutiae of social etiquette, like Jane Austen, nor with righting social injustices, like Dickens. It's about raw, often uncontrollable passions, emotional and sexual betrayal, mixed-up people with mixed-up lives. It offers no easy solutions or simple moral judgments."
Helen McCrory stars as Anna, literature's most tragic adulteress. Kevin McKidd is Count Vronsky, the handsome cavalry officer who falls hopelessly in love with her. And Tony Award winner Stephen Dillane (Christabel on Masterpiece Theatre) is Anna's cold-hearted husband, Alexey Karenin, a statesman who is principled to the point of callousness.
Starring Douglas Henshall, Kazimiera Utrata, Mark Strong, Paloma Baeza, Gillian Barge, Amanda Root, Stephen Dillane, Helen McCrory, Jackson Leach, Sara Kestelman, Kevin McKidd, Anna Farnworth, Malcolm Sinclair, Rachel Power, Paul Rhys, Jacek Jezierzanski, Emma Majewska, Gabbi Majewska, Oliver Mangham, Maddie Armstrong.
---
Masterpiece Classic: Any Human Heart (2011)
William Boyd adapts his acclaimed 2002 novel about a man – at various times a writer, lover, prisoner of war and spy – making his often precarious way through the 20th century in "Any Human Heart."
Every life is ordinary and extraordinary. Logan Mountstuarts is a rich tapestry of both. Matthew Macfadyen, Jim Broadbent, and newcomer Sam Claflin all take a turn as Logan at different points in his life in this provocative glimpse at one mans quest for glory and bliss. "Any Human Heart" is the story of a full life, lived with passione, rich, unsentimental, comic, and profoundly moving.
How can a man in the bloom of youth, pursuing writing and sex with equal vigor, end up grizzled, old, and surrounded by piles of boxes and paper, the detritus of a life? The answer is the story of Logan Mountstuart, who believes, "Every human being is a collection of selves…we never stay just one person." And the twentieth century provides the perfect backdrop for Logan to live out his lives, drinking absinthe with Ernest Hemingway, initiated into intrigue by Ian Fleming, and embroiled in the arch expat world of the Duke and Duchess of Windsor. A novelist, war correspondent, father, spy, prisoner of war, art dealer, husband, and many times over, a lover — an Everyman of sorts — Logan is played at three junctures of his life by Sam Claflin, Matthew Macfadyen, and Jim Broadbent. An intimate take on a sweeping century, "Any Human Heart" is based on the bestselling book by William Boyd and also stars Kim Cattrall, Gillian Anderson and Hayley Atwell. Set in different time periods throughout the 20th century.
Starring Hayley Attwell, Sam Clafl, Kim Catrall, Gillian Anderson, Tom Hollander, Natasha Little, Julian Rhind-Tutt, Richard Schiff, Jim Broadbent.
---
Masterpiece Classic: Birdsong (2012)
Epic love story set against the First World War, based on Sebastian Faulks' novel about a soldier who finds himself fighting in the area where he had an illicit affair before the war.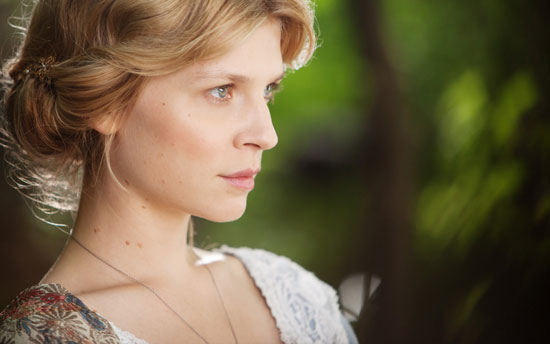 In the ruinous trenches of northern France, Lieutenant Stephen Wraysford (Eddie Redmayne) barely seems to register the death and destruction all around him. His eyes are fixed instead on his drawings and his deck of cards, and his mind is focused on the memory of his one love, Isabelle Azaire (Clémence Poesy). For Stephen, events unfolding on the Allied front in 1916 are eclipsed by his memories of the summer of 1910, when he met Isabelle in Amiens.
When Isabelle leaves her oppressive husband René, the two lovers share a blissful existence that seems to make up for a lifetime of loneliness and isolation for Stephen. But their idyll is cut short when Isabelle leaves without explanation. Stephen battles the Germans on the front six years later, as he also battles his own internal grief and confusion over his loss.
Adapted by Abi Morgan (Iron Lady, The Hour) from the Sebastian Faulks novel, "Birdsong" tells the story of Stephen's awakening to love and his determination to reclaim it.
Starring Eddie Redmayne, Laurent Lafitte, Clémence Poésy, Patrice Thibaud, Isabelle Gomez, Clara Grebot, Maxime Roussel, George MacKay, Joseph Mawle, Simon Nehan, Richard Madden, Daniel Cerqueira, Sean McKenzie, Thomas Turgoose, Rory Keenan, Paul Rattray, Nicholas Moss, Matthew Goode.
You may also like Parade's End (2013): A British aristocrat becomes caught up in an era of social upheaval and the onset of World War I in this compelling five-part HBO miniseries. 
---
Masterpiece Classic: Emma (1996)
Jane Austen's Emma Woodhouse has beauty, wealth, and is the tireless matchmaker who professes no interest in matrimony for herself, only for her orphaned protégée, Harriet Smith. Still, Emma does feel a certain twinge for Frank Churchill and a brotherly regard for Mr. Knightley.
Adapted by Andrew Davies and from the award-winning team behind the BBC's hit Pride and Prejudice.
Starring Kate Beckinsale, Mark Strong, Samantha Morton, Raymond Coulthard.
---
Masterpiece Classic: The Old Curiosity Shop (2007)
In this BBC adaptation of the Charles Dickens story, a kindly shop owner whose overwhelming gambling debts allow a greedy landlord to seize his shop of dusty treasures. Evicted and with no way to pay his debts, he and his granddaughter flee.
Starring Derek Jacobi, Toby Jones, Sophie Vavasseur, Gina McKee, Adam Godley.
---
Also see "Dickensian" (2016): While not a Masterpiece Classic, the British period drama from the BBC was shown on PBS. Set within the fictional realms of Charles Dickens' critically acclaimed novels, "Dickensian" brings together some of literature's most iconic characters, including Scrooge, Fagin and Miss Havisham, as their lives intertwine in 19th century London. Add to your WATCHLIST
Shown on PBS, "Marie Antoinette" (2023) stars Emilia Schule, Louise Cunningham, James Purefoy. In this mini-series, Marie Antoinette is just a teenager when she leaves Austria to marry the Dauphin of France. At Versailles, under the complex rules of the French court, she suffers from not being able to live her life the way she wants, under pressure to continue the Bourbon line and secure the Franco-Austrian alliance. But faced with Louis' avoidance, the mission turns out to be more complicated than expected. Add to your WATCHLIST
Also see "The Secret Agent" (1992) which aired on Masterpiece. Joseph Conrad's classic tale of political intrigue in 1890s London. Triple agent Verloc works for the anarchists, the British Police and the Tsarist Embassy. When ordered to blow up the Greenwich Observatory, moral dilemma takes second place to personal tragedy. Add to your WATCHLIST
While it isn't a PBS MASTERPIECE production, both episodes of "The Mayor Of Casterbridge" (2003) starring Ciaran Hinds, James Purefoy, Jodhi May, and Polly Walker is included here with the PBS MASTERPIECE Add-on Channel at the time of this writing. The lavish period drama based on Thomas Hardy's classic tale of a man who sells his wife and child at a market and begins a new life of wealth and respect as the Mayor of Casterbridge. However, his past returns to haunt him when he is reunited with his family, with unexpected consequences.
Also see "The Moonstone" (1972), shown in the second season of MASTERPIECE. "The Moonstone" (2016): While not a Masterpiece Classic, the British period drama from the BBC was shown on PBS. A fresh adaption of English literature's first great detective novel. "The Moonstone" centers on the theft of a cursed but priceless diamond. The charismatic Franklin Blake must solve the disappearance of the Moonstone in order to win back the woman he loves, the beautiful, principled and independent Rachel Verinder. Add to your WATCHLIST
You'll also want to check availability on these classic period drama television series and movies that previously aired on PBS MASTERPIECE: First Churchills (1969), The Six Wives of Henry VIII (1970), Elizabeth R (1971)… More to come. 

About Masterpiece: Masterpiece Classic features signature period dramas. Masterpiece Mystery! presents the best British mysteries. Produced by PBS's flagship station — WGBH/Boston — MASTERPIECE has remained steadfast in our commitment to bringing the best in drama to American public television audiences.  
---
If you enjoyed this post, you'll want to wander over to The Period Films List, and have a look at the BBC Classic Drama Collection List. It is a list of period films available on DVD and to stream that were included as part of the BBC Classic Drama Collection of costume dramas: PBS Masterpiece Theatre productions, BBC television mini-series, romances mostly set in the England, UK in the Georgian, Regency, Victorian and Edwardian eras. At the top of the list, you have an option to filter the results by the tag "Masterpiece Theatre." You can read more about the collection here.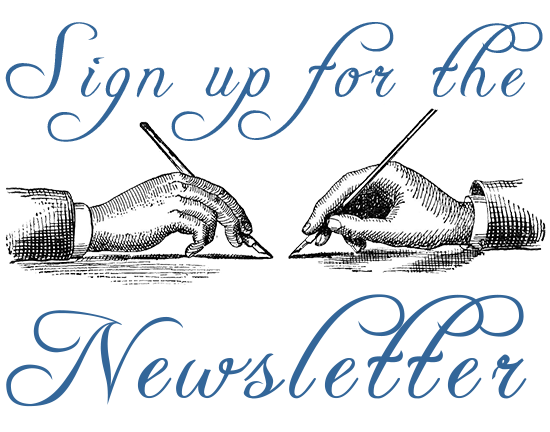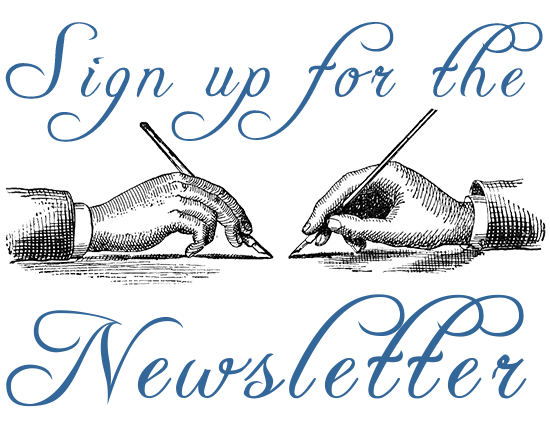 SaveSave
SaveSave
SaveSave
SaveSave
SaveSave
SaveSave
SaveSave
SaveSave
SaveSave
SaveSave
SaveSave
SaveSave
SaveSave
SaveSave
SaveSave
SaveSave
SaveSave
SaveSave
SaveSave
SaveSave
SaveSaveSaveSave
SaveSave
SaveSave
SaveSave
SaveSave
SaveSave
SaveSave
SaveSave
SaveSave
SaveSave
SaveSave
SaveSave
SaveSave
SaveSave
SaveSave
SaveSave
SaveSave
SaveSave
SaveSave
SaveSave
SaveSave
SaveSave
SaveSave
SaveSave
SaveSave
SaveSave
SaveSave
SaveSave
SaveSave
SaveSave
SaveSave