Last Updated on May 8, 2021
A new epic World War II era period drama is coming to PBS Masterpiece: "World on Fire" is an emotionally gripping and resonant story that follows the intertwining fates of ordinary people in five countries as they grapple with the effects of the war on their everyday lives.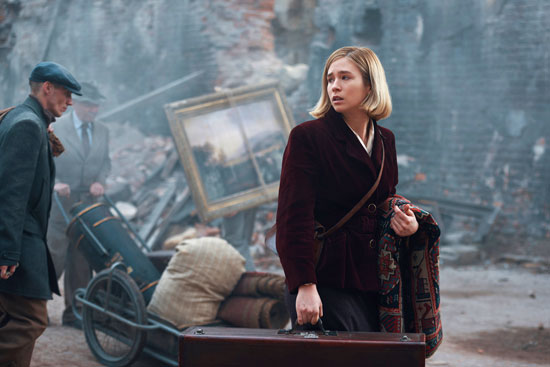 Watch the trailer below, and read about the historical drama. 
---
---
What is World on Fire about?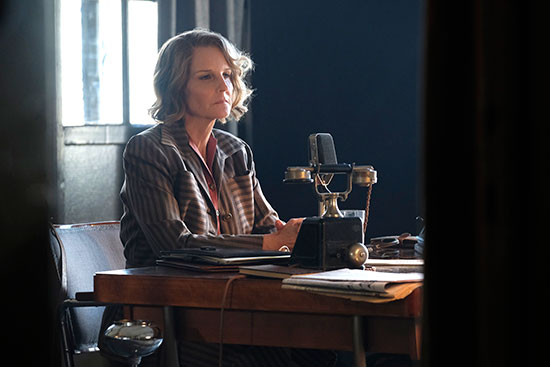 As MASTERPIECE Executive Producer Rebecca Eaton describes it, the new historical drama "follows the fates of five characters – from England, France, Germany, Poland, and America – as their stories weave in and out of each other's. Love, death, heroism, and forgiveness bind them together as the world changes around them."
Damien Timmer, Mammoth Screen Managing Director, added that the upcoming television series tells "an extraordinary story." The period drama "pieces together World War II with… irreverence and humanity, tracing the connections between allies and enemies, and the huge battles we thought we knew. From the siege of Warsaw, to Dunkirk, the fall of Paris and the battle of Britain, here is an epic story told on a human scale."
Who stars in World on Fire?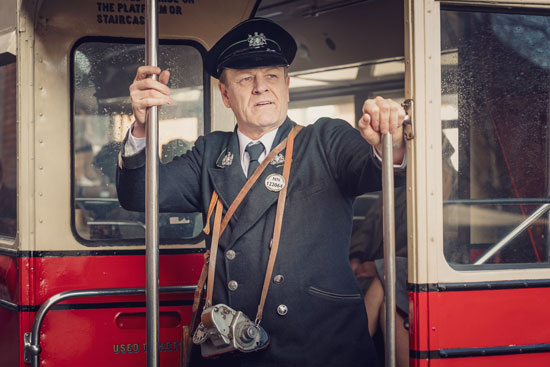 The stellar international cast includes Academy Award®-winner Helen Hunt (Mad About You) as Nancy Campbell, Sean Bean (Game of Thrones) as Douglas Bennett, Academy Award®-nominee Lesley Manville (Phantom Thread) as Robina Chase, Jonah Hauer-King (Howard's End) as Harry Chase, and Blake Harrison (A Very English Scandal) as Stan.
Costume drama fans will recognize with Julia Brown (The Last Kingdom), Arthur Darvill (Little Dorrit), and Benjamin Wainwright (War & Peace), and Zofia Wichlaz (Warsaw '44), among others.
When and where is World on Fire set?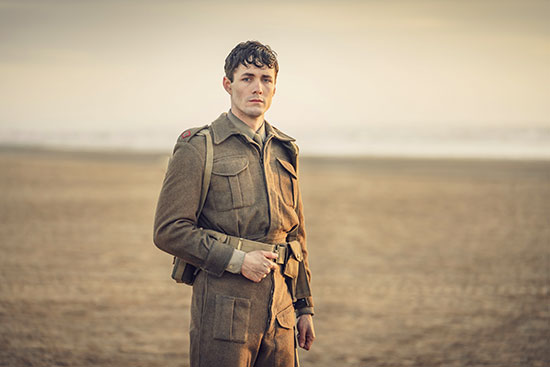 Set in Britain, Poland, France, Germany and the United States, the events take place during the first year of the Second World War.
How many episodes are in World on Fire?
"World on Fire" is a seven-hour series, and season two is already confirmed. 
Who is behind the new period drama?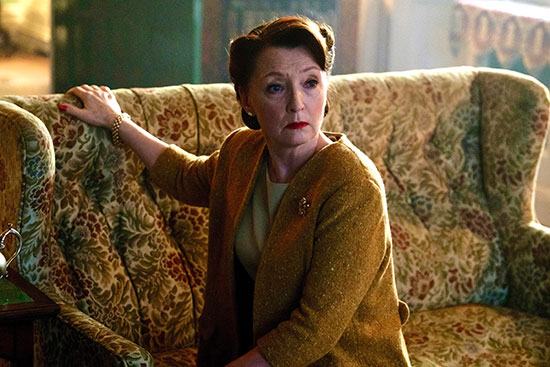 "World On Fire" is a Mammoth Screen (part of ITV Studios) production for the BBC and MASTERPIECE.
Peter Bowker, who created Desperate Romantics, and penned the screenplay for the 2009 adaptation of "Wuthering Heights" for PBS Masterpiece, wrote "World on Fire."
Adam Smith (Little Dorrit) is directing episodes one and two, Thomas Napper (Anna Karenina) is directing episode three, Chanya Button (Vita & Virginia) is directing episodes five and six, and Andy Wilson (The Forsyte Saga) is directing episodes four and seven.
Cinematographers include Suzie Lavelle (The Living and the Dead) and John de Borman (Indian Summers).
Costume design for the series is by Nic Ede, whose work you'll know form "Indian Summers," "The White Queen," and "Far from the Madding Crowd" (1998).
Jen Saguaro, who has worked on period dramas ranging from "Poldark" to "The Living and the Dead," is responsible for set design, alongside Adrian Anscombe (Doctor Who), Sofie Othmanova (Carnival Row) and Petra Vencelidesova (The Aftermath).
---
---
When does "World on Fire" premiere?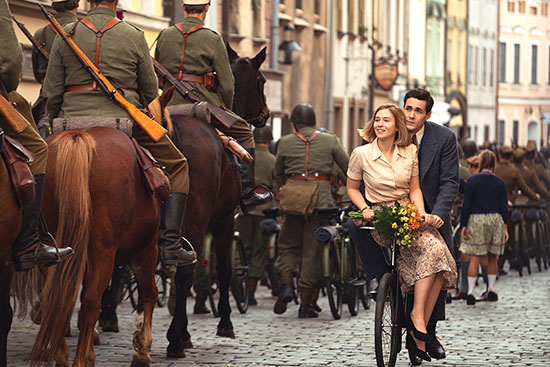 "World on Fire" premiered on PBS Masterpiece April 5, 2020. A special presentation of the WWII drama starts April 4, at 10 PM ET, on MASTERPIECE after "Atlantic Crossing."
World on Fire is AVAILABLE to STREAM
Watch the trailer below.
If you enjoyed this post, you'll want to wander over to The Period Films List. You'll especially like the Best Period Dramas: First World War Era List. You'll also want to read about the new PBS adaptation of All Creatures Great and Small.