Last Updated on June 8, 2023
Premiering on PBS MASTERPIECE Sunday, January 31, 2021 as part of the 50th anniversary line-up, "The Long Song" is a tale of hope and endurance based on the bestselling novel by Andrea Levy.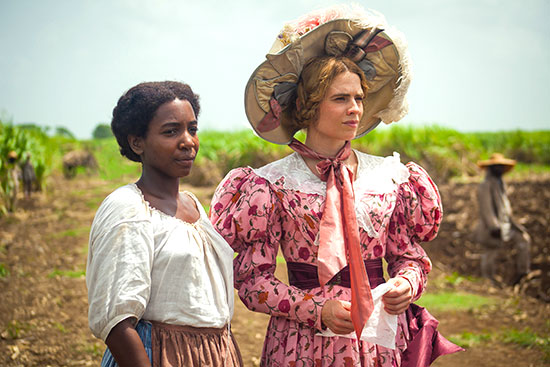 Follow the hardships and survival of plantation slave July and her odious mistress Caroline during the final days of slavery in 19th century Jamaica.
"The Long Song" is AVAILABLE to STREAM
---
---
Tamara Lawrance (King Charles III) stars in the period drama as an indomitable house
slave in Jamaica during the era of emancipation, with Hayley Atwell
 (Howards End, The Duchess) as her demanding, capricious mistress, in "The Long Song."
Based on the award-winning novel by Andrea Levy, the 3-part 2018 BBC miniseries is scripted by Sarah Williams (Becoming Jane, The Secret Life of Mrs. Beeton), who previously adapted Levy's International Emmy® Award–winning Small Island for MASTERPIECE.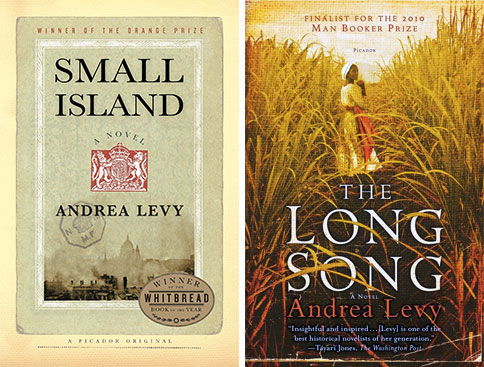 "The Long Song" is directed by Mahalia Belo, who will soon bring us the next adaptation of Jane Austen's Persuasion.
The British press applauded the UK broadcast of "The Long Song," with The Guardian calling it "a beautiful, moving, horrifying adaptation of Levy's unsimple tale, that honors the source and its subject."
The Radio Times judged it "so finely-tuned and carefully-balanced that it'll break your heart— and make you laugh at the same time." And The Times opined, "What can a period slavery drama tell us that we don't already know? Quite a bit."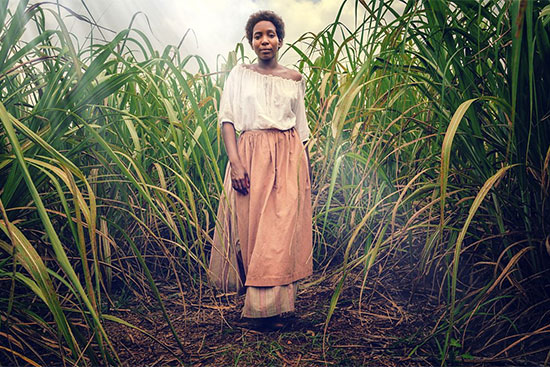 Andrea Levy, who died in 2019, was born in London to Jamaican parents and spent her writing career probing her heritage. Her numerous literary awards included the Walter Scott Prize for The Long Song (published in 2010), which was also a finalist for the English language's most prestigious book award: the Man Booker Prize.
"The Long Song" is framed by the reminiscences of July (played as a young woman by Lawrance), who grew up as a slave on a sugar plantation in Jamaica and is now looking back on her life. In extended flashbacks, she recounts her tumultuous story, which has been shaped by villains, heroes, and well-meaning people who are an unsettled mix of the two.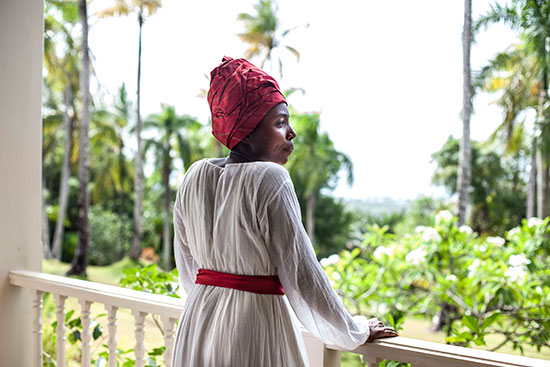 First there are July's parents: Her mother, Kitty (Sharon Duncan-Brewster, Rogue One), is a stoic field slave. Her father is the brutal Scottish overseer of the plantation, Tam Dewar (Gordon Brown, Frontier), who regularly rapes Kitty.
As a young girl, July is callously taken from her mother at the whim of Caroline (Atwell), the sister of the plantation owner, John Howarth (Leo Bill, The Living and the Dead). Caroline wants July for a lady's maid and bestows on her a more genteel name, Marguerite.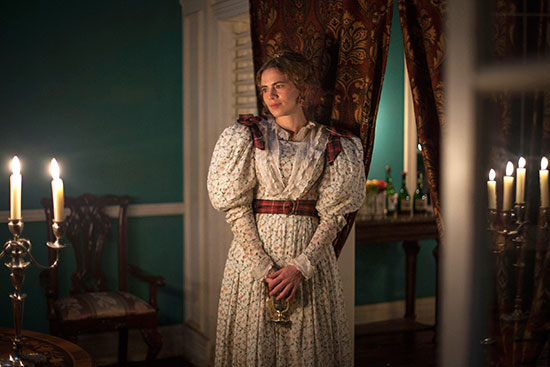 July grows up catering to Caroline's impulses, surrounded by other slaves, including the canny Godfrey (Sir Lenny Henry, Broadchurch), the spiteful Molly (Ayesha Antoine, Doctor Who), and the haughty Clara (Madeleine Mantock, Into the Badlands).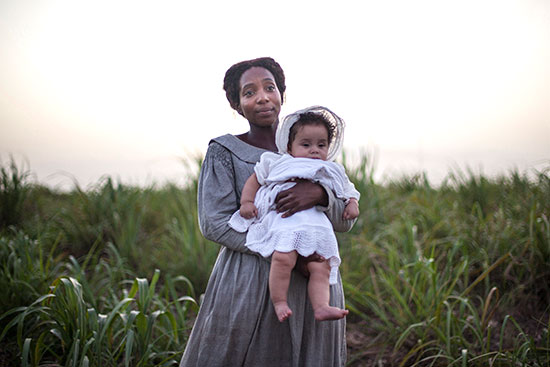 There is also the debonaire Nimrod (Jordan Bolger, Peaky Blinders), who has bought his freedom and fancies July, promising her a fairy-tale life with him.
A moment of truth arrives with the Christmas Rebellion of 1831, a slave uprising that heralds the end of official slavery in Jamaica and other English colonies—but at a great cost in lives, including some who are near and dear to July.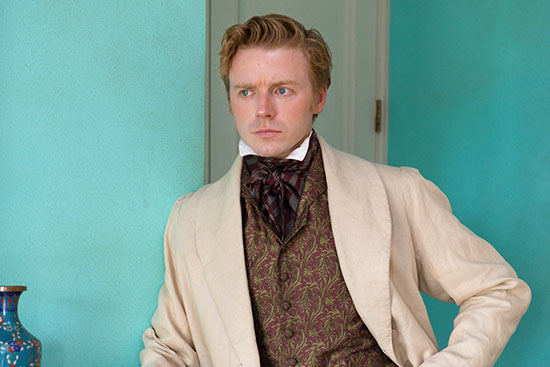 In the aftermath, a handsome new overseer, Robert Goodwin, rides into the story. Played by Jack Lowden, (Mary Queen of Scots, War & Peace), he will set hearts aflutter, establish an enlightened tone with the emancipated slaves, and play a tragic role in the fates of all. Watch the trailer here. 
"The Long Song" is AVAILABLE to STREAM, and premiered on MASTERPIECE, Sundays, January 31 – February 14, 2021 at 10/9c.
---
If you enjoyed this post, wander over to The Period Films List. You'll also want to see the PBS Winter 2021 Schedule, and our series of posts about the period dramas that have aired in previous seasons on PBS Masterpiece.
We are also host to a series of articles about Masterpiece by Nancy West, author of Masterpiece: America's 50-Year-Old Love Affair with British Television Drama (Rowman & Littlefield, November 2020). Hers is a fascinating book that focuses not just on the long-running show, and its series that have been especially popular, but also why Masterpiece has been significant to Americans in particular, which she speaks about in MASTERPIECE: 50 Fabulous Years!
West's articles for Willow and Thatch include All Creatures Great and Small, Episode 1, Masterpiece Characters Who Inspire Us, Masterpiece Theatre: Host Alistair Cooke, PBS Masterpiece Mystery! Series, Masterpiece Theatre: Upstairs, Downstairs, Masterpiece & Smart Viewers Like You, and PBS Masterpiece Theatre: In Short.