Last Updated on June 7, 2023
"Any Human Heart" is an intimate entree into the consciousness of one man, set against the defining events of the 20th century. William Boyd wrote the screenplay for the six-hour television series, after his 2002 novel "Any Human Heart: The Intimate Journals of Logan Mountstuart."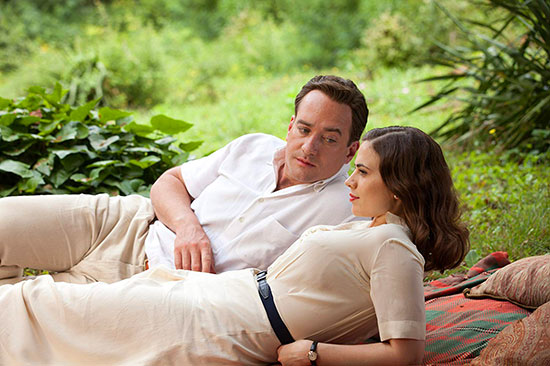 ---
To help keep this site running: Willow and Thatch may receive a commission when you click on any of the links on our site and make a purchase after doing so.
---
Boyd created a flawed character that readers, and viewers, can relate to: "We live Logan's life with him – unknowingly, hopefully, cautiously. Logan's highs and lows, the people he loves and hates, his moments of shame and personal tragedy, his acts of kindness and his sins of omission are ones we share with him. Logan's life… is a template for the uniquely individual and idiosyncratic lives we all lead… we therefore grow very close to him."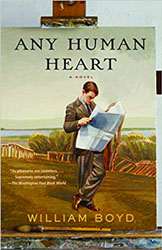 Set beginning in the Interwar era, the star-studded PBS Masterpiece Classic moves through each decade of the 1900s that follows; Logan's memory of his life is crystalized by the women he shared it with. In Boyd's language, they are: Number one, First Love, The Rebound/First Wife, The Love of Your Life, The Enemy, The Third Wife, The Old Flame, The Last Love.
Logan Mountstuart is the microcosm of mankind: we all make choices that define us, but it is the people we love, and who love us, that make a life. Below, Kailey Rhone looks deeper into "Any Human Heart."
---
---
"Every human being is a collection of selves…
we never stay just one person." – Logan Mountstuart
A man recalls and narrates the events of a recurring dream he has had: a little boy sits fishing in a boat on the river Uraguay. The man ponders whether he is the boy in the boat or the observers who stand blurred in the distance, watching from afar on the riverbank. The narrator concludes that all these people are him. He is Logan Mountstuart.
Logan Mountstuart has three distinct faces in director Michael Samuel's four-part adaptation. Sam Claflin (My Cousin Rachel, The Pillars of the Earth) is Logan as a fresh-faced Oxford student, enthused by the prospect of becoming a famous author in the early 20th century. Seasoned period drama actor, Matthew Macfadyen (Pride and Prejudice, Little Dorrit) is Logan as a middle-aged budding journalist who is disenchanted by a life of wealth and leisure. Throughout the episodes, Jim Broadbent (Young Victoria, Moulin Rouge) narrates, and in the final episode he shines as the Logan with wrinkles and thinned white hair.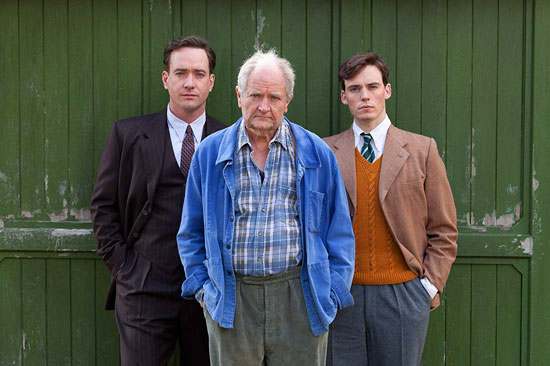 "Any Human Heart" is a deeply profound tale of one man's life as he navigates through the precariousness of youth, the pains and pleasures of romantic relationships, and the difficulty of memory. Michael Samuel's visual creation is not only beautiful to watch, but it also feels deeply personal; a gentle plea for the audience's own self-contemplation.
Logan Mountstuart is observant and witty, often noticing the peculiarities of his fellows, and "Any Human Heart" concentrates on the people and events that comprise his life. Despite his perceptiveness, Logan makes questionable decisions that damage his relationships, whether it be romantic affairs or overindulging in drink. He battles with what he wants versus what he needs in his life, and he is often unable to discern the difference. His indecision speaks to the main point of the series: what do we know of the human heart and what it needs and wants? Do we not all spend our lives trying, like Logan, to discover our ultimate purpose?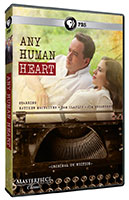 At the outset of his career as a journalist, Logan meets Freya, a stunning BBC correspondent played by Hayley Atwell (The Duchess, Howards End). Logan is married at this point in the series, but the pair begin an affair that flourishes into true love, and their relationship is the soul of the period drama.
Macfadyen and Atwell glow as two characters enamored with each other. Logan's memories of Freya are punctuated by blinding bright gleams of light, spotlighting her role as both a saving grace, and an impediment, in his life.
Logan's journey intersects with notable twentieth century figures and historical events. After graduation, he travels to Paris where he meets Ernest Hemingway, played by Julian Ovenden (Downton Abbey, The Crown) who, at the time, was part of the "Lost Generation," a group of America writers and poets that immigrated to Europe. Logan composes his first novel, "The Girl Factory," and forms a friendship with Hemingway. Later in their mid-thirties the pair reunites in Barcelona during the Spanish Civil War as Logan writes about the Spanish anarchists at the Aragon front.

Before the infamous abdication, Logan also confers with the Prince of Wales, played by Tom Hollander (Gosford Park, Taboo) and the scandalous Wallis Simpson, played by Gillian Anderson (Bleak House, Crooked House). He even becomes a spy under the employ of Ian Fleming, played by "Outlander" actor Tobias Menzies. Logan is an ordinary man who often finds himself in extraordinary situations.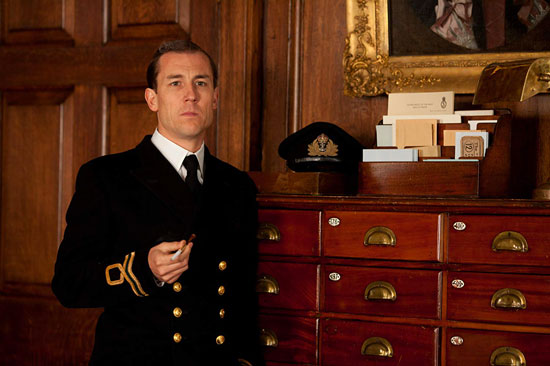 In the twilight of his life, Logan is surrounded by the ghosts of his past. Jim Broadbent – with his subtle facial expressions and dulcet voice – moves around a decrepit cottage in southern France. He's collecting his old journals and sorting them into organized piles, as if they are pieces of a puzzle revealing the meaning of his life.
The television series explores the minutiae of human emotion, as if trying to solve the reasons why we do the things we do, and why we feel the things we feel. "Any Human Heart" promotes the inspiring idea that we will always be surprised by our capacity to love, and that often it is love that drives all our actions.
In the end, Logan's life is not darkened indelibly by its ever-varying complications, but is—as William Boyd writes—"informed, invigorated, changed and redeemed by the fact the he has loved—and has been loved in return."
---
"Any Human Heart" (2010) PBS stars Jim Broadbent, Matthew Macfadyen, Hayley Atwell, Sam Claflin, Ed Stoppard, James Musgrave, Samuel West, Freddie Fox, Julian Ovenden, Holliday Grainger, Charity Wakefield, Emerald Fennell, Gillian Anderson, Tom Hollander, Gerry George, Kim Cattrall and Tobias Menzies. 
4 episodes. Rated TV-MA. Check Availability
---
Kailey Rhone makes use of her English degree working as a production editor in the world of academic publishing. She can be found rewatching "Downton Abbey" and sipping on another cup of Earl Grey when she's not writing about the intersection of feminism and Jane Austen's novels. Her work can be found in Persuasions.
---
If you enjoyed this post, wander over to The Period Films List. Also see the list of PBS Masterpiece Period Dramas on Prime, and Why Macfadyen is my Darcy.