Last Updated on July 29, 2023
As summer sets in, BritBox reprises its annual celebration of crimes and capers: Mystery Month. For fans of British period dramas, we found two offerings that are new to BritBox in July in the US and Canada.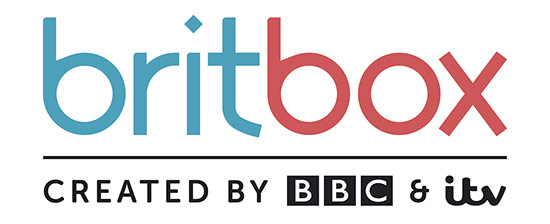 ---
To help keep this site running: Willow and Thatch may receive a commission when you click on any of the links on our site and make a purchase after doing so. 
---
One is a documentary where you can follow "chatty man" Alan Carr as he explores the world of the Queen of Crime in "Alan Carr's Adventures with Agatha Christie," and the second is a classic dramatic series featuring adaptations of mystery stories written by Sir Arthur Conan Doyle's contemporary rivals.
If you have the streaming service as a Prime Video Add-on Channel, you can use our "Add to your WATCHLIST" links to do just that. Free trials are available here.
---
---
New For Period Drama Fans on BritBox in July
---
---

Alan Carr's Adventures with Agatha Christie (2022)
In this documentary, Alan Carr (Alan Carr: Chatty Man), comedian, TV personality and lifelong Agatha Christie fanboy, is going on a very personal adventure in search of the quintessentially British places that inspired his literary heroine. From the quaint villages of Miss Marple to the metropolitan Art Deco elegance of Poirot, this funny, fact-filled travelog is a glorious romp through Britain's most beautiful landscapes, celebrating the woman who immortalized them in her writing and offering a fresh new perspective on her life and work.
3 episodes available July 26, 2023
---

Rivals of Sherlock Holmes (Seasons 1 & 2)
This dramatic series from the 1970s brings to life the many detectives of late Victorian London who were "The Rivals of Sherlock Holmes." The adaptations of mystery stories written by Sir Arthur Conan Doyle's contemporary rivals in the genre range from R. Austin Freeman's brilliant forensic expert Dr. John Thorndyke (John Neville, The Adventures of Baron Munchausen) to Arthur Morrison's notorious villain, private inquiry agent Horace Dorrington (Peter Vaughan, Game of Thrones), and William Hope Hodgson's world-famous ghost hunter Carnacki and Baroness Orczy's detective Lady Molly of Scotland Yard. 
Each season contains 13 episodes, all available July 6, 2023
---
---
More Period Mysteries on BritBox
If that's not enough to satisfy, there are a whole to more of period-set mysteries already on BritBox North America, including the following: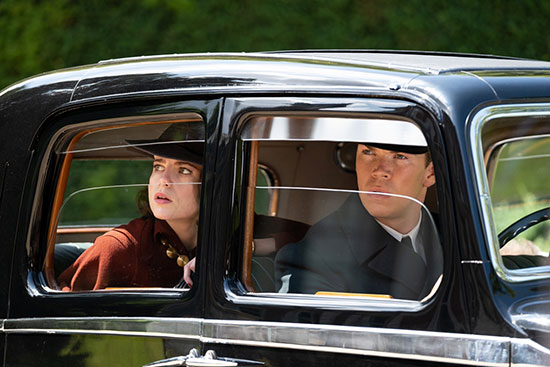 For Agatha Christie buffs, watch the limited series, "Why Didn't They Ask Evans?" (2022), adapted by Hugh Laurie, on BritBox. Read our review here.
When BritBox kicked off its first ever Mystery Month, it included several British period mysteries, and they are still available. Read about them here.
The BritBox Original "Sister Boniface Mysteries" is a light-hearted murder mystery set deep in the British countryside. And it's a spin-off of the long-running BBC "Father Brown" period mystery series. Read about it here. Read about "Father Brown" (Season 10) here. 
Some of the finest period dramas based on mystery novels that Great Britain has to offer are streaming on BritBox. You'll find them in this list.
"Agatha Christie's Why Didn't They Ask Evans" (1980), "Agatha Christie's Seven Dials Mystery" (1981), and "Agatha Christie's Secret Adversary" (1983) are all on BritBox. Read about them here.
Older mysteries, like "Agatha" (1979) and "Agatha Christie's Partners in Crime" (1983), can also be found on BritBox. Read about them here. 
For ghostly mysteries on BritBox, see this page.
---
About BritBox: BritBox is a digital video subscription service offering the largest collection of British TV in the U.S. and Canada. Created by two British content powerhouses—BBC Studios, the subsidiary arm of the BBC, and ITV, the UK's biggest commercial broadcaster—the service features iconic favorites, exclusive premieres, and current series and soaps—most available within 24 hours after their UK premiere. 
If you enjoyed this post, wander over to The Period Films List. You'll also want to know about the "Father Brown" spin-off "Sister Boniface Mysteries," and see the list of the best British Period Mysteries Adapted from Books.