Last Updated on July 9, 2023
Here's to crime! Thanks to the smash success of recent Agatha Christie adaptations, like the Kenneth Branagh vehicle "Murder on the Orient Express" and BBC One's "And Then There Were None," there's been a renewed interest in adapting the queen of crime's novels for the screen.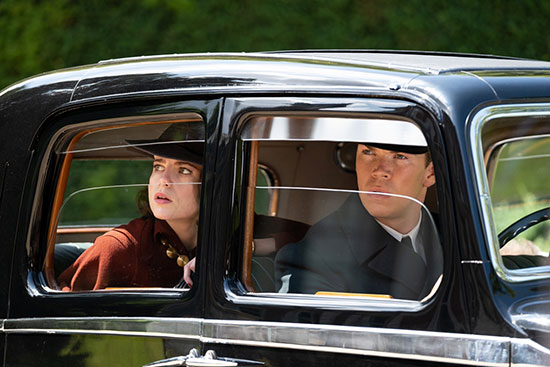 ---
To help keep this site running: Willow and Thatch may receive a commission when you click on any of the links on our site and make a purchase after doing so.
---
Renowned actor Hugh Laurie has written and directed a new 3-part miniseries adaptation of "Why Didn't They Ask Evans?" (2022) starring Will Poulter, Lucy Boynton, Jonathan Jules, Conleth Hill, Jim Broadbent, and Emma Thompson, now streaming on BritBox. Read our review, and watch the trailer below.
"Why Didn't They Ask Evans?" (2022) is AVAILABLE to STREAM
---
---
Amiable ex-naval officer Bobby Jones (Will Poulter, The Revenant) is caddying for Dr. Thomas (Conleth Hill, Game of Thrones) when he hears a scream. Peering over the steep cliff of the golf course, he sees a man's body crumpled on the beach far below. Bobby scrambles down the cliff, but he's too late; the man is near death.
He settles in to wait for the doctor to fetch help, when the man grabs his wrist. "Why didn't they ask Evans?" he asks before he dies.
At first, Bobby thinks nothing of this enigmatic question, and he even forgets about it when he's asked to testify at the inquest. The man's death is ruled an accident, and Bobby sets to work on his plans to open a used car garage with his fellow naval officer "Knocker" Beadon (Jonathan Jules, Small Axe).
But a few points raised at the inquest don't add up. When Bobby confides in his childhood friend Lady Frances "Frankie" Derwent (Lucy Boynton, The Ipcress File), the two decide to investigate.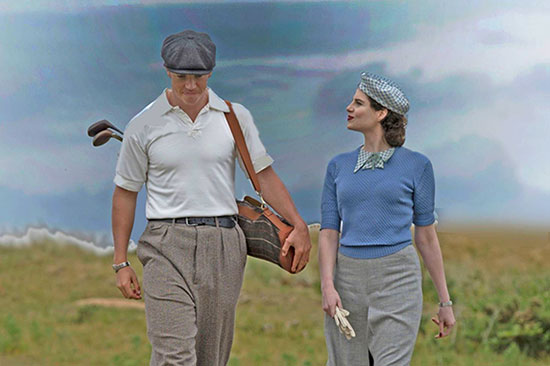 Together, the amateur sleuths discover a secretive family, a forbidding sanatorium, and a puzzling will… but will they discover who Evans is before it's too late?
Agatha Christie first published Why Didn't They Ask Evans? in 1934, and like many of her works featuring amateur sleuths, the book is a delightful romp through interwar England.
While most recent Christie adaptations have been either somber or sinister interpretations (or both), writer and director Hugh Laurie evokes the lighthearted tone of the Grande Dame's work.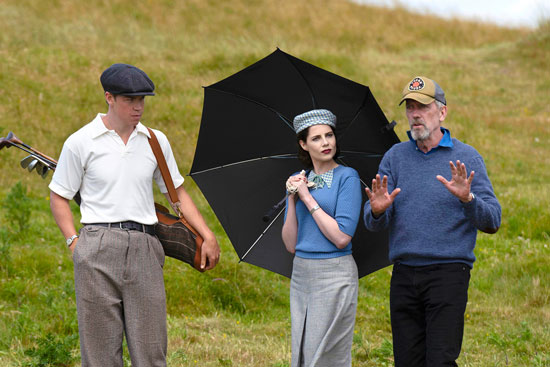 Laurie deliberately draws out humor in otherwise grim situations, as he firmly believes people sometimes resort to jokes as a means of processing major events. Witty dialogue keeps the story flowing at a breezy, rapid pace. And veteran actors Jim Broadbent and Emma Thompson lend their considerable comedic timing to one very comical scene at Frankie's home.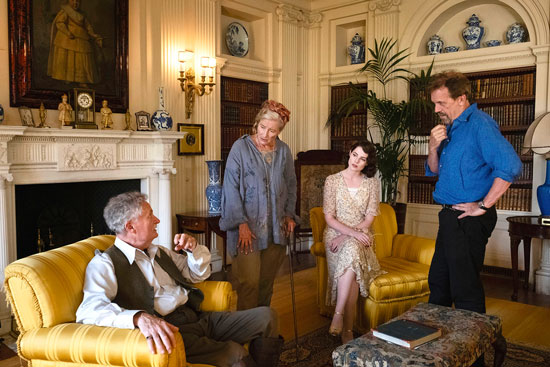 The real star here, though, is the sparkling chemistry between Will Poulter and Lucy Boynton. As Bobby and Frankie, they attempt to rekindle their childhood friendship as though nothing has changed, but Bobby quickly realizes they can't ignore their class differences. He's merely a vicar's son, and he splits his time between caddying and playing the church organ as he saves up to start his garage with Knocker.
Socialite Frankie has tired of London and prods Bobby into investigating the man's death, stubbornly insisting that class doesn't matter to her. There's a hint of desperation under her blithe exterior, as though she's weary of more than just the dull social scene. Bobby can't help being drawn into her schemes, and as they investigate, they begin to rebuild their friendship into something more.
"Why Didn't They Ask Evans?" is delightful escapism, with an engaging mystery and compelling leads. Forget pitch-black, funereal Christie adaptations; Laurie has struck a perfect balance between the queen of crime's buoyant writing style and devious plotting.
In short: this is a fun watch; it's just the kind of Christie adaptation we need right now. Let's hope Hugh Laurie has more in store for us.
---
"Why Didn't They Ask Evans?" (2022) is AVAILABLE to STREAM
Rated TV-MA
---
Mammoth previously adapted Why Didn't They Ask Evans? for ITV in 2009. The feature-length Marple Season 4 episode starred Sean Biggerstaff, Georgia Moffett, Natalie Dormer, Rafe Spall, Richard Briers, and Samantha Bond. In 1980, James Warwick and Francesca Annis starred as amateur sleuths Bobby Jones and Lady Frankie Derwent in  "Why Didn't They Ask Evans?," a London Weekend Television production for ITV. A few years later, Warwick and Annis paired again as Christie sleuths Tommy & Tuppence in the television series "Partners in Crime."
---
---
---
Abby Murphy writes young adult books about girls discovering their strengths. A member of SCBWI and The Historical Novel Society, she is represented by Laura Crockett of Triada US Literary Agency. You can visit her blog here, where she writes about reading, writing, history, and her incurable Anglophilia.
If you enjoyed this post, wander over to The Period Films List; you'll especially like the Interwar Era list. Also see Death on the Nile (2004), Agatha and the Truth of Murder, Best British TV Period Mystery Adaptations, Movie vs. Book: The ABC Murders, Ordeal by Innocence: Movie vs. Book, Murder on the Orient Express Movie vs. Book, and Movie vs. Book: Crooked House.