Last Updated on June 5, 2023
Based on the Pulitzer Prize-winning novel by Anthony Doerr, "All The Light We Cannot See" (2023) is a groundbreaking limited series that follows the story of Marie-Laure, a blind French girl and her father, Daniel LeBlanc, who flee German-occupied Paris with a legendary diamond to keep it from falling into the hands of the Nazis.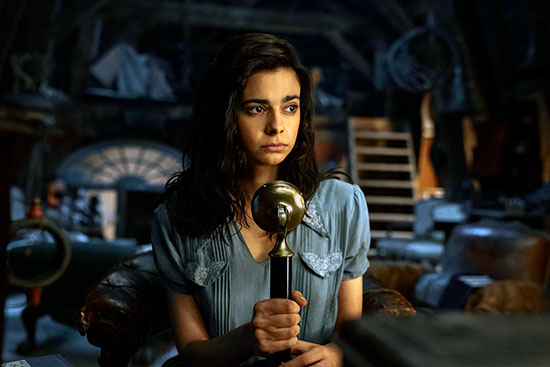 ---
To help keep this site running: Willow and Thatch may receive a commission when you click on any of the links on our site and make a purchase after doing so. 
---
Starring Aria Mia Loberti, Mark Ruffalo, Hugh Laurie, Louis Hofmann, Lars Eidinger, and Nell Sutton, "All The Light We Cannot See" premieres on Netflix in the US on November 2nd, 2023.
Read on for plot details and to watch the teaser trailer below.
---
---
Young Marie-Laure lives in Paris near the Museum of Natural History, where her father Daniel works. When the Nazis occupy Paris, Daniel is relentlessly pursued by a cruel Gestapo officer who seeks to possess the museum's most valuable and dangerous jewel for his own selfish means.
Father and daughter flee with the stone, and soon find refuge in St. Malo, where they take up residence with a reclusive uncle who transmits clandestine radio broadcasts as part of the resistance.
Yet here in this once-idyllic seaside city, Marie-Laure's path also collides inexorably with the unlikeliest of kindred spirits: Werner, a brilliant German teenager enlisted by Hitler's regime to track down illegal broadcasts, who instead shares a secret connection to Marie-Laure as well as her faith in humanity and the possibility of hope.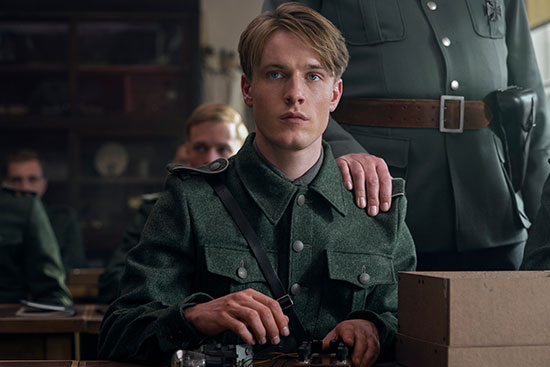 Deftly interweaving the lives of Marie-Laure and Werner over the course of a decade, "All The Light We Cannot See" tells a story of the extraordinary power of human connection — a beacon of light that can lead us through even the darkest of times.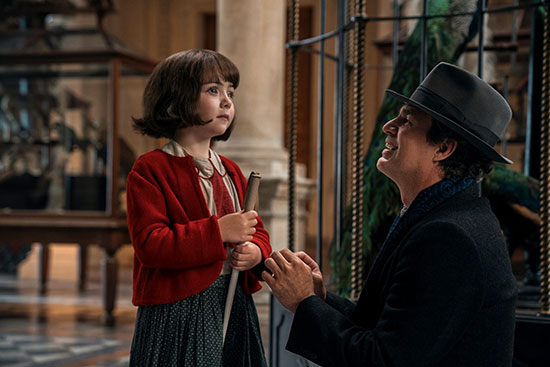 Directed by Shawn Levy and written by Steven Knight, the four-part limited series introduces newcomers Aria Mia Loberti and Nell Sutton as the older and younger Marie-Laure respectively, and stars Mark Ruffalo as Daniel LeBlanc, Hugh Laurie as Uncle Etienne, Louis Hofmann as Werner, Lars Eidinger as Von Rumpel, and Marion Bailey as Madame Manec.
About seeing his work on-screen for the first time, author Doerr said "To watch finished, polished scenes is mind-blowing: to see an auteur's vivid dream of something I built with sentences and paragraphs is an astonishing gift. The series is absolutely gorgeous to look at—from the opening, with all the leaflets falling from the sky, to the montage of Marie-Laure's father building her a scale model of Saint-Malo, it repeatedly took my breath away." Watch the first teaser trailer below.
Read it before you see it: Get your copy of All The Light We Cannot See by Anthony Doerr here.
---
---
---
If you enjoyed this post, wander over to The Period Films List. Also see the news about season 2 of "World on Fire."