Last Updated on July 8, 2023
BritBox viewers rejoice! "Father Brown" returns for its tenth anniversary season on BritBox in June 2023 with new characters alongside fan-favorite friends of the famous sleuthing priest. And there's another new-in-June show for fans of British period dramas too.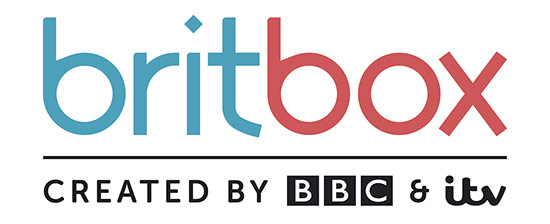 ---
To help keep this site running: Willow and Thatch may receive a commission when you click on any of the links on our site and make a purchase after doing so. 
---
If you have the streaming service as a Prime Video Add-on Channel, you can use our "Add to your WATCHLIST" links to do just that. Free trials are available here.
---
---
New Period Dramas on BritBox in June
---
---

Father Brown (Season 10)
Father Brown's world is quintessentially English: drawing rooms in large country houses, miles of countryside, secret gardens, and rural parish churches. Many years spent hearing his parishioners' confessions have given him an uncanny insight into the workings of the criminal mind, allowing him to investigate and solve crimes in his own particular way.
The year is now 1954 and the sleepy Cotswold village of Kembleford sees new faces join Father Brown (Mark Williams, Harry Potter)'s team of sleuths. The dashing Chief Inspector Sullivan (Tom Chambers, Holby City)  is back and proves a pleasant distraction for Mrs. Devine (Claudie Blakey, Pride & Prejudice), Father Brown's lively new Parish Secretary, while plucky new housekeeper Brenda (Ruby-May Martinwood, Taboo) helps the priest's crime solving. With royal visits, kidnappings and notorious gangsters to contend with, Father Brown also faces his old adversary Flambeau (John Light, North & South) who returns to Kembleford after being accused of murder. Father Brown risks his own life to prove his innocence – but is his faith in Flambeau misplaced?
10 episodes, with 2 episodes released weekly, beginning June 13, 2023. 
---

The Great Train Robbery (2013) 
This two-part series tells the story of the real-life event in 1963 – known as the Great Train Robbery – in which a gang of 15 robbers, led by mastermind Bruce Reynolds, attacked a train and got away with more than £2.6 million. Part one tells the story from the robbers' point of view, detailing how the robbery was inspired, planned, rehearsed and executed.
Part two takes a look at the police investigation into the robbery, led by London DCS Tommy Butler, as the team of detectives try to identify every criminal involved in the crime and bring them to justice before they flee England. Starring Luke Evans (The Pembrokeshire Murders), Jim Broadbent (Why Didn't They Ask Evans?), and Jack Roth (Bohemian Rhapsody). 
2 episodes, both available June 21, 2023
---
About BritBox: BritBox is a digital video subscription service offering the largest collection of British TV in the U.S. and Canada. Created by two British content powerhouses—BBC Studios, the subsidiary arm of the BBC, and ITV, the UK's biggest commercial broadcaster—the service features iconic favorites, exclusive premieres, and current series and soaps—most available within 24 hours after their UK premiere. 
If you enjoyed this post, wander over to The Period Films List. You'll also want to know about the "Father Brown" spin-off "Sister Boniface Mysteries," and see the list of the best British Period Mysteries Adapted from Books.