Last Updated on June 29, 2022
Good news for fans of classic British mystery: BritBox, the US subscription streaming service from BBC Studios and ITV, adds to its Agatha Christie collection in June.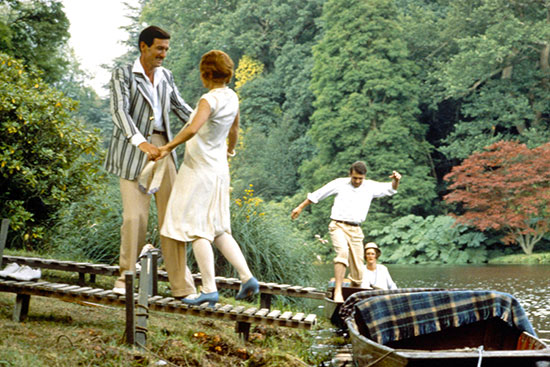 ---
To help keep this site running: Willow and Thatch may receive a commission when you click on any of the links on our site and make a purchase after doing so. 
---
Agatha Christie, born in 1890, created the detective Hercule Poirot in her debut novel and produced a total of eighty novels and short-story collections over six decades.
Three period-set films based on Christie's novels join BritBox's offering of adaptations of the mystery writer's tales already available to stream on the service, like "Poirot," "Evil Under the Sun," and "Miss Marple." 
Whether you eat-drink-sleep everything by the Queen of Crime, or are just getting started in the British mystery literary adaptations genre, here's what to look for in June on BritBox US.
If you have BritBox as a Prime Add-On Channel, click on our "Add to your WATCHLIST" links to do just that. 
---
---
Agatha Christie's Why Didn't They Ask Evans (1980)
The gripping adaptation of Agatha Christie's superb classic comedy thriller of the same name, in which Bobby Jones (James Warwick) and Lady Frankie Derwent (Francesca Annis) solve the mystery of a dying man's last words, "Why Didn't They Ask Evans?"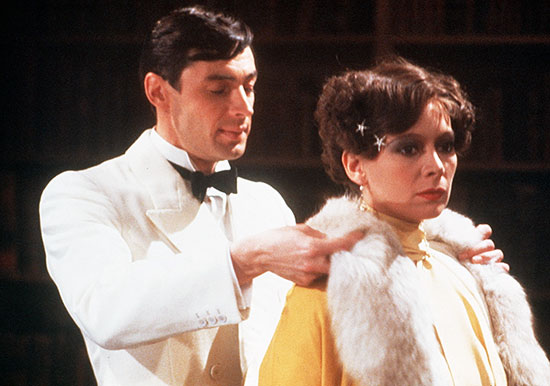 During a round of golf on a cliff-top course in Wales, Bobby Jones discovers a man lying gravely injured on the rocks below. What follows is a tale of murder, suspense, intrigue, and false identities as amateur sleuths Bobby and Frankie Derwent set about unlocking the mystery behind those enigmatic last words.
Sir John Gielgud, Joan Hickson and Eric Porter also star in this tale of murder, suspense, intrigue and false identities.
Available June 12, 2020
---
Agatha Christie's Seven Dials Mystery (1981)
Set in the late 1920's, this thrilling whodunnit involves international intrigue, romance, murder and a shoal of red herrings. Lady Eileen "Bundle" Brent is an aggressive young aristocrat who insinuates herself into a series of murders, stolen secrets, and a mysterious secret society.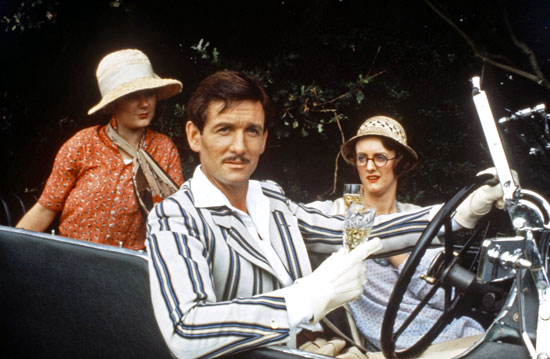 A lavish weekend party in a venerable old house promises to be frightfully jolly. Punting and pranks top the agenda until one morning a late sleeper doesn't wake up at all. Another death, whispers of a secret society called the Seven Dials and stolen state secrets thicken the plot.
Feisty Lady Eileen "Bundle" Brent (Cheryl Campbell) runs her roadster right into the middle of the mystery and teams up with charming "man about town" Jimmy Thesiger (James Warwick) to find the fiends. Full of sly Christie wit, this ingenious mystery also features Sir John Gielgud in top form as Bundle's distracted but indulgent father.
Based on The Seven Dials Mystery (1929), the all-star cast includes Sir John Gielgud, Rula Lenska and John Vine.
Available June 19, 2020
---
Agatha Christie's Secret Adversary (1983)
Based on The Secret Adversary (1922), the second published detective fiction novel by British writer Agatha Christie.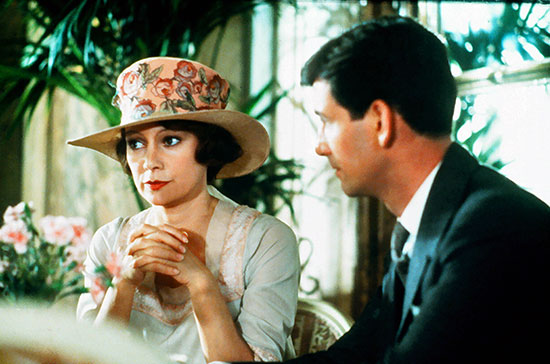 This film is an introduction to the series of Agatha Christie thriller "Partners in Crime". Set in 1922, when the Great War is over, and jobs are scarce, it stars Francesca Annis and James Warwick as childhood friends Tommy Bereford and Tuppence Cowley who meet again by chance in London just after the end of the First World War.
In love, without money, and longing for a bit of excitement, the pair join forces to start their own business The Young Adventurers Ltd.—"willing to do anything, go anywhere." The plan works — they get hired by British secret service — and it's not without its dangers. The novice sleuths find adventure galore and discover how much they mean to each other.
Available June 26, 2020
---
For more period-set British mystery screen adaptations, see our following reviews of movies and series:
Agatha and the Truth of Murder
Agatha Christie's The ABC Murders
Agatha Christie's Ordeal by Innocence
Agatha Christie's Murder on the Orient Express
Agatha Christie's Crooked House
5 Reasons to Watch Gosford Park
Best British TV Period Mystery Adaptations
---
If you enjoyed this post, wander over to The Period Films List. You'll also want to check out our list of Period Dramas on Acorn TV in 2020. Also see British Period Dramas Added to BritBox May 2020.