Last Updated on January 18, 2022
Many hours worth of British period dramas have been added to BritBox North America in December, 2021.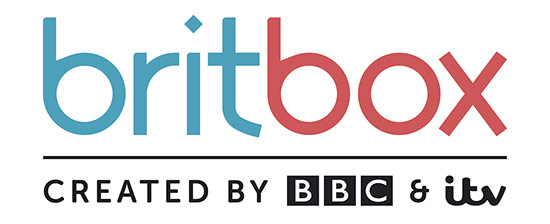 ---
To help keep this site running: Willow and Thatch may receive a commission when you click on any of the links on our site and make a purchase after doing so. 
---
They are ghostly and murderous and celebrated classics, the types of eerie Victorian tales the Brits love to tell on Christmas Eve. Here's what to look for if you want to surround yourself with the holiday "spirit." Looking ahead to January, there's a premiere of a much-loved British series… see the end of this page. 
If you have the streaming service as a Prime Video Add-on Channel, you can use our "Add to your WATCHLIST" links to do just that. Free trials are available here.
---
---
Ghost stories at Christmas are a tradition in the UK dating back centuries and particularly popularized by the ghosts of Christmas Past, Present & Future that we know so well from Charles Dickens' A Christmas Carol.
In the 1970s, the BBC produced a number of adaptations of ghost stories based on the works of M.R. James to carry on the tradition for modern audiences in a collection called "A Ghost Story for Christmas." In his time, James redefined the genre and many of his tales were written to be read aloud on Christmas Eve.
The tradition has been revived in recent years by Mark Gatiss (Sherlock, Doctor Who), and BritBox North America will exclusively premiere 2021's holiday haunt, "The Mezzotint" starring Rory Kinnear. 2019's "Martin's Close" starring Peter Capaldi was the most-watched program on BBC Four when it debuted.
---
---
New Period Dramas on BritBox in December
---
---

A Ghost Story for Christmas (1971 – 78)
Based on the works of MR James' chilling short stories, this collection of BBC produced adaptations of ghost stories is an extra special Christmas treat. These adaptations, which have a subtlety and style all of their own, have been a major influence on many contemporary British horror filmmakers and have come to be some of the most sought after British TV titles of all time by their legions of eager fans.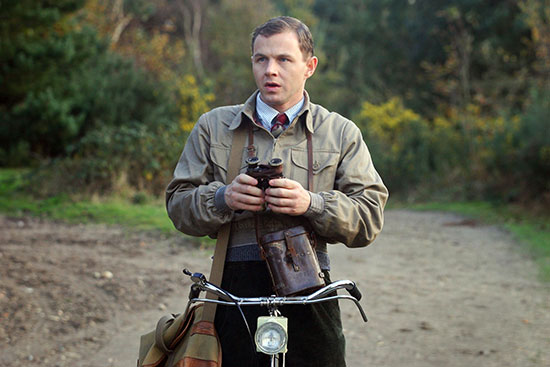 11 episodes, each under one hour, include "A View from a Hill," "A Warning to the Curious," "Lost Hearts," "Number 13," "Stigma," "The Ash Tree," "The Ice House," "The Signalman," "The Stalls of Barchester," "The Treasure of Abbot Thomas," and "Whistle and I'll Come to You."
Available December 20, 2021
---

The Blue Boy (1994)
Contemporary-set but period-inspired, with a Christmas setting. Shown on MASTERPIECE in its 24th season. When Joe Bonner's wife, Marie (Emma Thompson, Sense and Sensibility, Love Actually ), falls pregnant, he breaks off his affair with a woman named Beth. In an effort to fix their marriage, Joe and Marie travel to a hotel in rural Scotland – where they are met with an unexpected supernatural experience. Marie is told about a young boy who drowned in the nearby loch a century ago. With the emotional toll of Joe's infidelity, Marie can't seem to get the story of the boy out of her mind and frequently sees his image in the lake.
Available December 20, 2021
---

The Secret of Crickley Hall (2012)
Period and contemporary-set. This chilling haunted house thriller, adapted from James Herbert's novel, tells both the story of the modern day haunting of a troubled family and the dark events buried in their new home's past. A year after their little boy goes missing, Gabe (Tom Ellis, Miranda) and Eve (Suranne Jones, Gentleman Jack) Caleigh along with their two daughters move to Crickley Hall to try and escape their heartbreaking past.
Looking for a fresh start, the family is instead met with cellar doors opening of their own accord, unseen children crying through the night and a frenzied ghost (Douglas Henshall, Shetland) wielding a cane. But just as the Caleighs are ready to move out, Eve hears her missing son. Time shifts between present day and 1943 as the Caleighs desperately try to find out what connects Crickley Hall to their son. Will they find Cam before the evil that stalks Crickley Hall finds their other children? 3 episodes
Available December 20, 2021
---

The Tractate Middoth (2013)
Adapted from MR James's classic story by Sherlock star Mark Gatiss, The Tractate Middoth is the chilling story of the legacy of Dr. Rant. Rant, a priest, leaves his entire estate to his nephew, however, on his deathbed, he tells his niece that he has hidden a later will in her favor.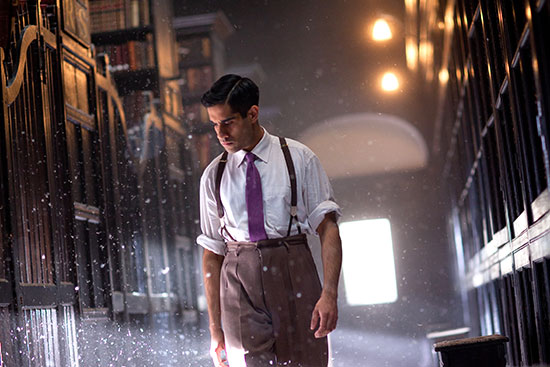 He tells her that the will has been hidden in a book and she must find it in order to inherit it. Unknowingly, a young student, Garrett, gets involved in the quest for the book and comes face-to-face with the ghost of Dr. Rant. 1 episode
Available December 20, 2021
---

Martin's Close (2019)
Adapted and directed by Mark Gatiss (Sherlock, The League of Gentlemen) and starring Peter Capaldi (Doctor Who), Martin's Close follows John Martin who is on trial for his life where he is accused of murdering a young girl Ann Clark, with whom he had a one-sided romance.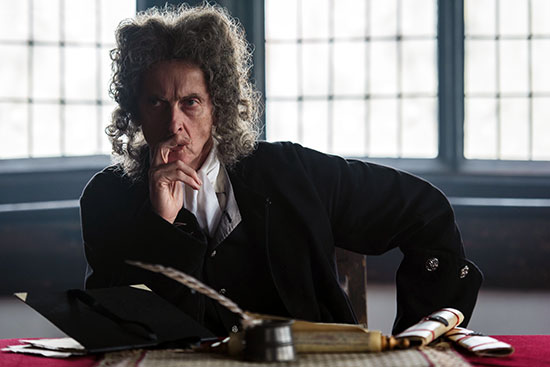 With claims that Martin's motivation lies in that Ann Clark has ruined a good marriage proposal for him, Martin faces the infamous "hanging judge" George Jeffreys. However, this is no cut-and-dried murder case. 1 episode
Available December 20, 2021
---

The Mezzotint (2021)
Just in time for the holidays, The Mezzotint is the latest ghost story adapted and directed by Mark Gatiss. It's 1822 and Mr. Williams, the curator of the university museum in Cambridge, receives a mezzotint from a London art dealer. To Williams it is an uninteresting picture of a large country house at night. However, Williams' friends notice a figure in the corner. On closer inspection, they discover that the disturbing engraving is changing each time he and his friends look at it. He sees the dark figure making its way across the lawn, entering the house and finally leaving with what is believed to be a small child.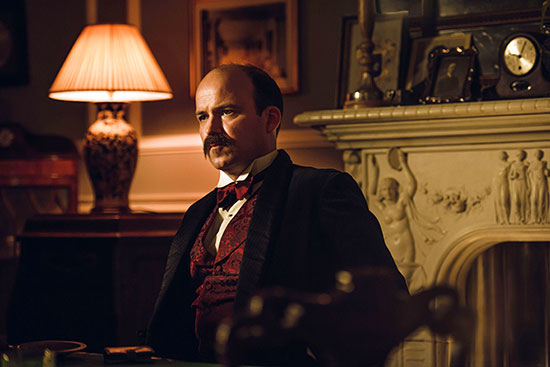 On searching the history of the picture, it is suggested that the engraving depicts a vengeful poacher named Gawdy, returning from the grave to kidnap and murder the infant heir of his master who had him hanged. Williams attempts to destroy the picture, but it reappears unscathed the next day, only this time the mezzotint is of his own building where the dark figure approaches. 1 episode
Available December 24, 2021
---
---
New Period Dramas in January 2022
---
---

Father Brown (Season 9)
A North American Premiere and a BritBox Exclusive! Everyone's favorite priest returns to solve more charming countryside mysteries. The year is 1953, and the sleepy Costwold village of Kembleford is stirred by such dastardly deeds as murder at the local holiday camp and at Lady Felicia's illustrious New Year Masked Ball.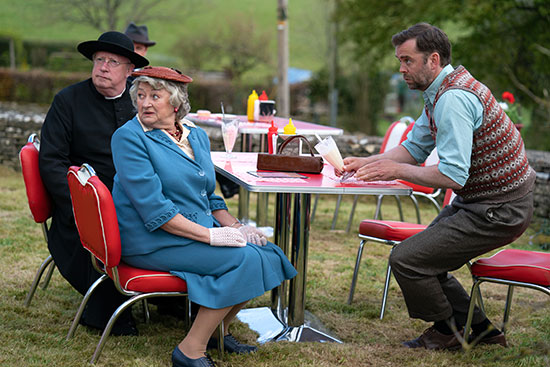 Between a race against time to unmask a mystery attacker and a killer in his midst, could this be the last waltz for Father Brown? 10 episodes, 2 episodes air weekly.
Available January 18, 2022
---
BritBox offers the biggest collection of streaming British entertainment in North America. Prime members, start your BritBox free trial here. 
If you enjoyed this post, wander over to The Period Films List. You'll especially like the Best Period Dramas: Victorian Era list. BritBox Adds 75 Period Dramas is here.