Last Updated on June 30, 2022
BritBox, the subscription streaming service from BBC Studios and ITV, offering the biggest and best collection of unmissable streaming British entertainment in North America, is celebrating its third annual "Mystery Month" this July 2022.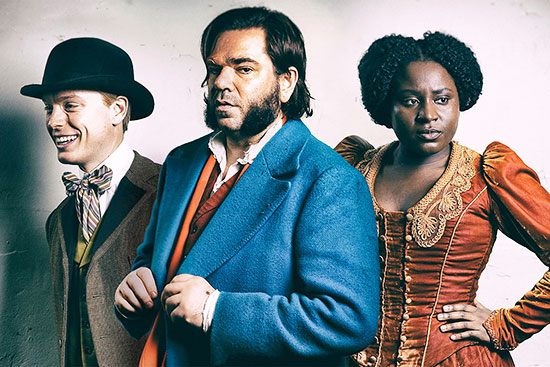 ---
To help keep this site running: Willow and Thatch may receive a commission when you click on any of the links on our site and make a purchase after doing so. 
---
It's no mystery that BritBox viewers have an appetite for a good crime drama, and this month the service adds more than a handful of television series to the genre, including something for fans of period-set British mysteries, with additional seasons of "Agatha Christie's Poirot" and "Year of the Rabbit," a Victorian-era sitcom.
Read on for premiere dates and descriptions, and more suggestions of what else to stream on BritBox if you are in a sleuthing mood and love British period dramas.
A BritBox Channel free trial is available HERE for Prime Video subscribers. If you have a BritBox subscription as a Prime Video Add-On Channel, use our "Add to your WATCHLIST" links to do just that. 
---
---
Year of the Rabbit
July 1, 2022, look for the 6-episode "Year of the Rabbit" (2019). In this comedy-mystery, Detective Inspector Rabbit, a dedicated, tough, thick, and oft-inebriated Victorian copper, sleuths his way across London with his two young partners: a doofy rookie and a brilliant Black policewoman no one ever believes.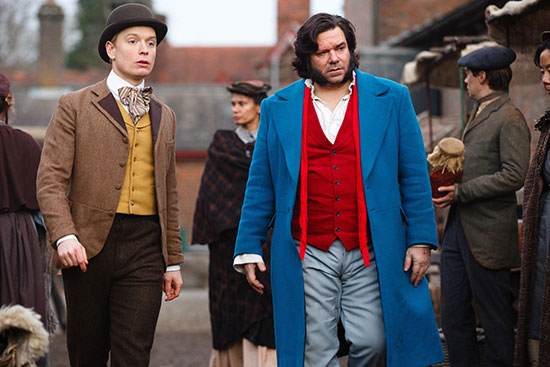 Set in the dark heart of Victorian London, the series follows Detective Inspector Rabbit (Matt Berry, What we do in the Shadows), a hardened booze-hound who's seen it all, and his new, hapless, by-the-books partner (Freddie Fox, King Arthur: Legend of the Sword).
While they're investigating a local murder, the lewd but insightful adoptive daughter (Susan Wokoma, Crazyhead) of the chief of police joins them, becoming the country's first female officer. Together, the trio must fight crime while rubbing shoulders with street gangs, crooked politicians, Bulgarian princes, spiritualists, music hall stars and the Elephant Man.
"Year of the Rabbit" is directed by BAFTA-nominated Ben Taylor (Catastrophe) and written by Emmy and WGA Award-winners Andy Riley and Kevin Cecil (Veep), with additional material from Matt Berry. Keeley Hawes (Honour) is also featured in the series, as scheming and mysterious Lydia. Six 30-minute episodes.
Add to your WATCHLIST (coming soon)
---
---
Agatha Christie's Poirot
On July 19, 2022, BritBox completes their series collection of "Agatha Christie's Poirot" by adding Seasons 7 and 8 to the streamer.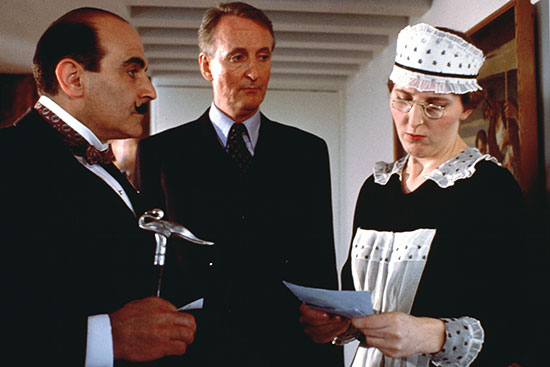 BAFTA Nominee David Suchet shines in his signature role as Agatha Christie's Belgian detective Hercule Poirot – the super sleuth who, with an expertly twirled mustache and a theatrical flair, solves murders with penetrating perception and no small amount of self-regard. Set in a beautiful stately home in the war-torn England of 1917, Hercule Poirot was introduced in Agatha Christie's first published book.
In Seasons 7 & 8, Christie's beloved detective solves complex cases with flair and finesse in four feature-length (120 minute) mysteries from the hit series. Set amid the unparalleled elegance of the Art Deco era, these adaptations star David Suchet as Poirot, Hugh Fraser (Sharpe) as Captain Hastings, Philip Jackson (Little Voice) as Chief Inspector Japp, and Pauline Moran as Miss Lemon. Guest stars include Russell Tovey (Little Dorrit) and Jamie Bamber (Battlestar Galactica).
---
---
More Period Mysteries on BritBox
If that's not enough to satisfy, there are a whole to more of period-set mysteries on BritBox North America, including the following: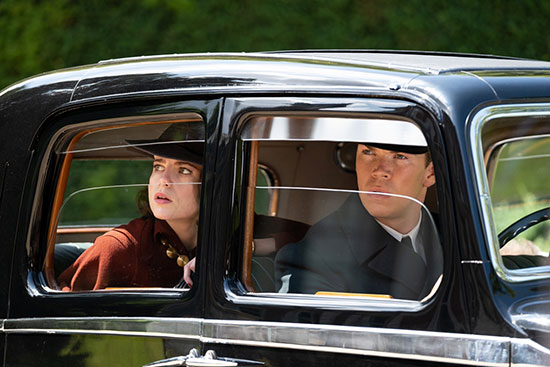 For Agatha Christie buffs, watch the limited series, "Why Didn't They Ask Evans?" (2022), adapted by Hugh Laurie, on BritBox. Read our review here.
When BritBox kicked off its first ever Mystery Month, it included several British period mysteries, and they are still available. Read about them here.
The BritBox Original "Sister Boniface Mysteries" is a light-hearted murder mystery set deep in the British countryside. And it's a spin-off of the long-running BBC "Father Brown" period mystery series. Read about it here.
Some of the finest period dramas based on mystery novels that Great Britain has to offer are streaming on BritBox. You'll find them in this list.
"Agatha Christie's Why Didn't They Ask Evans" (1980), "Agatha Christie's Seven Dials Mystery" (1981), and "Agatha Christie's Secret Adversary" (1983) are all on BritBox. Read about them here.
Older mysteries, like "Agatha" (1979) and "Murder at the Gallop" (1963), can also be found on BritBox. Read about them here. 
For ghostly mysteries on BritBox, see this page. 
---
If you enjoyed this post, wander over to The Period Films List. Also see our review of Dead Still.