Last Updated on November 14, 2020
We've gathered up the period dramas that are newly included with your US Amazon Prime Video membership in June, July, and August 2020. 
Then, we share the historical / costume / period dramas that are coming to Prime Video Channels, are available to rent, and movies and TV series in the genre that are being released to DVD this summer.
Finally, we list some newly added non-period movies and series like British shows and romances that you may also like, that are included with your Prime Video membership.
Check this list throughout the summer; we'll update all the sections (alphabetically) as more titles become available.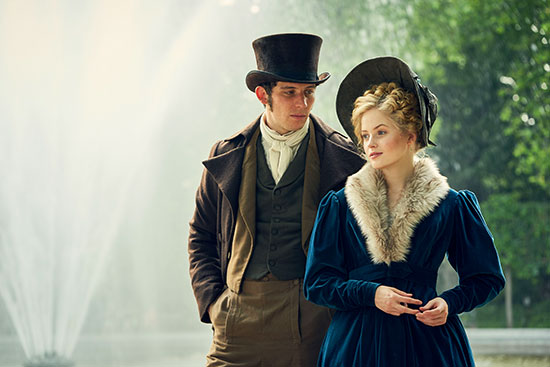 ---
To help keep this site running: Willow and Thatch may receive a commission when you click on any of the links on our site and make a purchase after doing so.
---
It's easy to watch the trailers for the films on this list, or add the movies and TV series to your watchlist: just click. This is a US-based list, but if you live in Canada or the UK, you can use our "Add to your WATCHLIST" links to check availability in your country. 
From British costume dramas to sweeping romantic epics, there's a lot here by the end of the season, so to help you keep track: the blue TVs next to the title mean the film is included with your membership, the orange TVs mean it is available to rent or is available with a Prime Video Channel subscription. 

Period Dramas Added in June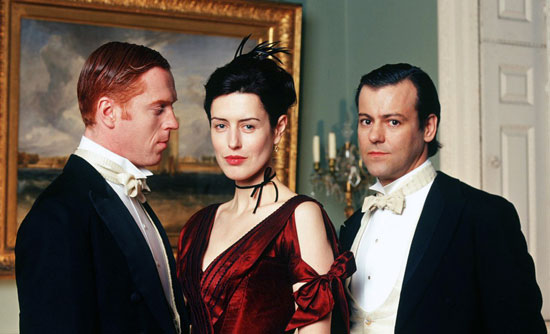 This section contains newly available historical, costume and period dramas (movies and TV series) that are included with your Prime Video membership.
---
---

A Good Woman (2004)
Having scorned every member of the New York upper class, the seductive Mrs. Erlynne travels to Amalfi, Italy, hoping to win over a married aristocrat, Robert Windermere. When news of their flirting becomes a scandal, Windermere's innocent wife Meg plots an elaborate revenge, despite her own attraction to the young Lord Darlington. Based on Oscar Wilde's play "Lady Windermere's Fan."
Starring Helen Hunt, Scarlett Johansson, Tom Wilkinson, Stephen Campbell Moore.
Rated PG
Available June 2
---

The Bleak Old Shop of Stuff (2011) BBC
A Victorian comedy adventure in the style of Charles Dickens following shop owner Jedrington Secret-Past.
Welcome to the adventures of Jedrington Secret-Past, upstanding family man and owner of The Old Shop Of Stuff, where he sells a plethora of miscellaneous odd things. But with every good-hearted hero, there must come a villain. Enter Malifax Skulkingworm – a lawyer with a heart of flint, an unusual evil hat and a decidedly sinister plan to ruin Jedrington and incarcerate his family. 3 episodes and a Christmas special. 
Starring Robert Webb, Stephen Fry, Katherine Parkinson.
Rated TV-PG
Available June 13
---

Bugsy Malone (1976)
A playful take on old gangster movies in which a cast made up entirely of children sings and dances its way around Prohibition-era sets, substituting toy guns and whipped cream for machine guns and bullets.
Film critic Roger Ebert says that the "original" and "charming" movie set in 1929 New York City isn't "intended as a kid's movie so much as a cheerful comment on the childlike values and behavior in classic Hollywood crime films."
Starring Jodie Foster, Scott Baio, Florence Garland.
Rated G
Available June 2
---

Café Society (2016)
Looking for an exciting career, young Bobby Dorfman leaves New York for the glitz and glamour of 1930s Hollywood. After landing a job with his uncle, Bobby falls for Vonnie, a charming woman who happens to be his employer's mistress. Settling for friendship but ultimately heartbroken, Bobby returns to the Bronx and begins working in a nightclub. Everything falls into place when he finds romance with a beautiful socialite, until Vonnie walks back into his life and captures his heart once again.
Starring Steve Carell, Jesse Eisenberg, Blake Lively.
Rated PG-13
Available June 13
---

Casualty 1900s: London Hospital (Season 1) BBC
Romance, surgery and history combine in this vivid, atmospheric drama based on the lives and case notes of doctors, nurses and patients at the Royal London Hospital a century ago. Like "Call the Midwife," this mini-series is set in the heart of England's East End amid danger and poverty – and focuses on a remarkable spirit of forbearance and self-sacrifice – with the added challenges of the year 1906. 
Staring Cherie Lunghi, Nicholas Farrell, Charity Wakefield, Sarah Smart, Tom Riley.
Rated TV-14
Available June 13
---

Clay (2008) BBC
Set in the mid-1960s and based on the novel by award-winning author David Almond, this dark and mesmerizing fable tells how 14-year-old David's life is changed forever by a mysterious outsider called Stephen Rose. Beguiled by Stephen's gift to mold clay figures and bring them to life, Davie quickly falls under his spell.
Starring Harry McEntire, Niek Versteeg, Darren Howie, Ian McElhinney, Imelda Staunton, Sacha Parkinson, Ben-Ryan Davies.
Available June 17
---

Dirty Dancing (1987)
The classic American romantic drama dance movie set in the summer of 1963.
Frances "Baby" Houseman is one listless summer away from the Peace Corps. Hoping to enjoy her youth while it lasts, she's disappointed when her summer plans deposit her at a sleepy resort in the Catskills with her parents. Her luck turns around, however, when the resort's dance instructor, Johnny, enlists Baby as his new partner, and the two fall in love. Baby's father forbids her from seeing Johnny, but she's determined to help him perform the last big dance of the summer.
Starring Jennifer Grey, Patrick Swayze, Jerry Orbach, Cynthia Rhodes, Jack Weston.
Rated PG-13
Available June 1
---

Dirty Dancing: Havana Nights (2004)
It's 1958 when the Miller family moves to Havana, where 18-year-old Katy's parents expect her to be the belle of the high-society ball. Instead, she falls for Xavier, a waiter who teaches her how to dance and partners with her for an upcoming contest.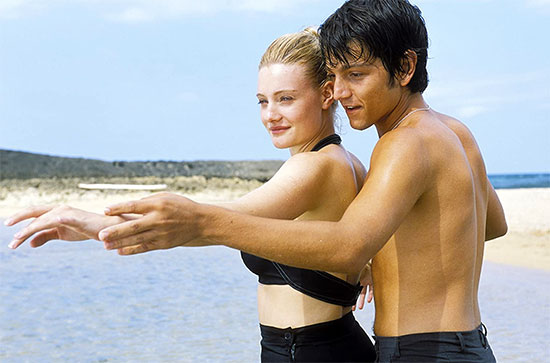 As the two prepare to take their place in the prestigious national dance competition, they dominate the dance floor with a sizzling style and rhythm all their own. But Fidel Castro's rise to power forces Americans to depart, putting Katy and Xavier's relationship in jeopardy.
Starring Romola Garai, Diego Luna, Sela Ward.
Rated PG-13
Available June 1
---

The Forsyte Saga (Season 1)
*Included with Prime until 6/30
The epic PBS Masterpiece mini-series based on John Galsworthy's novel of the same name. This saga chronicles the lives of an English family over 34 years from the Victorian era through World War I. Superior, arrogant and confident, the Forsytes are the ultimate power family.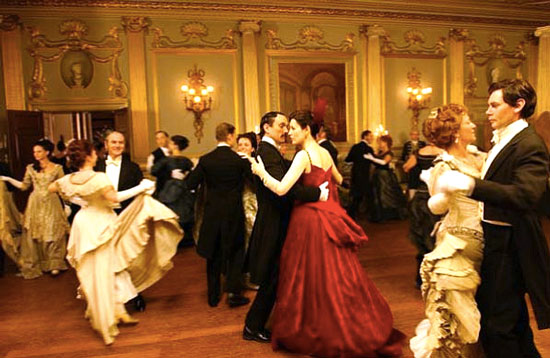 Among the Forsyte clan, love is a polygon that shifts like a kaleidoscope. Soames loves Irene, Irene loves Bosinney, and later, young Jolyon. Young Jolyon's daughter June loves Bosinney, young Jolyon loves his daughter's nanny Helene, and later, Irene. Old Jolyon is infatuated with Irene.
Starring Damian Lewis, Rupert Graves, Gina McKee, Ioan Gruffudd, Amanda Root, Ben Miles, Gillian Kearney, Corin Redgrave.
Not rated
Now Available  
---

Indian Summers (Seasons 1 & 2) PBS
Set in a subtropical paradise in 1932 during the twilight era of the British Empire, this PBS Masterpiece series explores the collision of the ruling class English with their Indian subjects, and the intricate game of power, politics, and passion that ensues. Julie Walters stars as the glamorous doyenne of an English social club.
Starring Julie Walters, Henry Lloyd-Hughes, Jemima West, Nikesh Patel, Roshan Seth, Lillete Dubey.
Rated TV-14
Available June 22
---

The Kennedys (2013) BBC
In this BBC cheeky sitcom loosely based on Emma Kennedy's memoirs, it's the 1970s, and Brenda, Tony and Emma Kennedy move to Jessop Road estate, in Stevenage. Brenda aspires to the 'middle class' lifestyle, and is excited about the opportunity for social development the estate offers; they can host middle class dinner parties, drive middle class cars and do middle class small talk with their new middle class neighbors.
Starring Katherine Parkinson, Dan Skinner, Lucy Hutchinson, Harry Peacock, Emma Pierson, Shola Adewusi, Clive Rowe.
Rated TV-14
Available June 3
---

The Lady Vanishes (2013) BBC
A Fiona Seres adaptation of the classic 1930s thriller The Wheel Spins for the BBC, also filmed by Hitchcock as "The Lady Vanishes."
Beautiful and wealthy young socialite Iris Carr is used to being at the heart of her social group, but when her friends' raucous and unsociable behavior escalates whilst on holiday in the Balkans she resolves to seek out some tranquillity and travel home alone. But her expectations of peace are short-lived when, at the railway station, Iris wavers in the scorching heat and constant jostle of passengers, fainting suddenly on the platform. She wakes in time to be rushed onto the train, but with a pounding head and a feeling of being almost in a dream. Whilst in this malaise she is comforted by an older English lady called Miss Froy, but when Iris falls asleep she awakes to find Miss Froy has gone and her fellow passengers denying she ever existed.
With only the friendship of handsome English traveller Max Hare for support, Iris will have to rely on a strength of character she never knew she had to battle doubt and overcome danger as she strives to solve the mystery of why the lady vanished.
Starring Keeley Hawes, Gemma Jones, Tuppence Middleton, Tom Hughes, Stephanie Cole, Selina Cadell, Julian Rhind-Tutt.
Not rated
Available June 17
---

The Natural (1984)
An unknown comes seemingly out of nowhere to become a legendary baseball player with almost divine talent. Set beginning In 1910s Nebraska, into the late 1930s.
Nothing was going to stop Roy Hobbs from fulfilling his boyhood dream of baseball superstardom. When 14-year-old Hobbs fashions a powerful bat from a fallen oak tree. He soon impresses major league scouts with his ability, fixing his extraordinary talent in the mind of sportswriter Max Mercy, who eventually becomes instrumental in Hobb's career. But a meeting with a mysterious woman shatters his dream. Years pass and an older Hobbs reappears as a rookie from The New York Knights.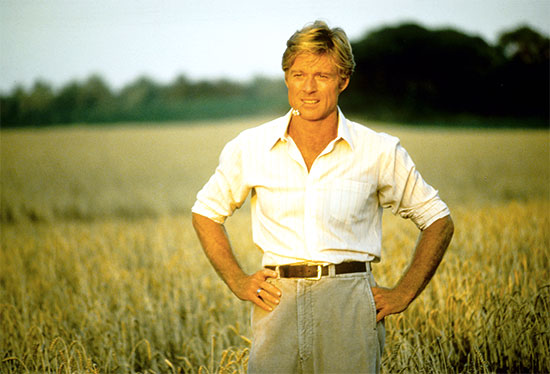 Starring Robert Redford, Robert Duvall, Glenn Close, Kim Basinger, Barbara Hershey, Richard Farnsworth.
Rated PG
Available June 1
---

The Nativity (2010) BBC
This is the greatest story ever told, presented in 4 dramatic episodes by the BBC from the perspective of Mary, the mother of Jesus. The miraculous story of Mary, played by Tatiana Maslany (Orphan Black), begins with a young, innocent girl, completely unaware of the monumental role she will play in history. She is to marry the humble carpenter Joseph.
Suddenly, her world is upended when she learns that she is carrying the son of God. She and Joseph travel to Bethlehem, while a shepherd in the field has a miraculous visitation and wise men watching the movements of the stars realize that an ancient prophecy is about to be fulfilled. Just as the couple's courage and faith seems tested to the limit, their paths converge in the unlikeliest of places, and suddenly, it seems that the impossible might just be possible after all.
Starring Tatiana Maslany, Andrew Buchan, Peter Capaldi, Al Weaver, Jack Shepherd.
Rated TV-PG
Available June 19
---

Spies of Warsaw (2013) BBC
David Tennant and Janet Montgomery star in this atmospheric mini-series adaptation of Alan Furst's celebrated spy novel set in Poland, Paris and Berlin in the years leading up to the Second World War. At the French embassy in Warsaw, the new military attaché, Colonel Jean-Francois Mercier, is drawn into a world of abduction, betrayal and intrigue in the diplomatic salons and back alleys of the city.
As the drums of World War II begin to beat throughout Europe, aristocratic war hero Col. Jean-Francois Mercier gets caught up in a passionate love affair with a Parisian lawyer with the League of Nations. Their complicated love affair intensifies as German tanks drive through the Black Forest.
"Spies of Warsaw" combines historical, intelligent narratives, interlaced with flawed, romantic and compelling characters. Spanning the decade from 1933 to 1943, as the Germans slowly consolidate their political stranglehold on Europe, Furst's stories are portraits of subjugated peoples who try to resist the suffocating inevitability of Hitler's regime. They show the potency and importance of espionage and pure intelligence in the run up to the war.
Starring David Tennant, Janet Montgomery, Marcin Dorocinski, Linda Bassett, Radoslaw Kaim.
Rated TV-14
Available June 4
---

Stage Beauty (2004)
Humble Maria, who outfits top London theater star Ned Kynaston, takes none of the credit for the male actor's success at playing women. And because this is the 17th century, Maria, like other females, is prohibited from pursuing her dream of acting. But when powerful people support her, King Charles II lifts the ban on female stage performers. And just as Maria aided Ned, she needs his help to learn her new profession.
Starring Billy Crudup, Claire Danes, Rupert Everett, Tom Wilkinson, Hugh Bonneville.
Rated R for sexual content and language
Available June 16
---

Waiting for Anya (2020)
During the harrows of World War II in 1943, a young boy, Jo, stumbles upon a dangerous secret: children are being smuggled out of Nazi-occupied France to the safety of Spain. When German soldiers move into town, things become even more dangerous. Jo and his grandfather Henri devise a plan with the help of Benjamin and Horcada to stage one last daring effort to get all of the children across the border to safety.
Starring Noah Schnapp, Jean Reno, Frederick Schmidt, Anjelica Huston.
Rated 13+
Available June 8
---

The following period dramas (and period-inspired titles) are also newly available and included with your Prime membership this June. Click on the titles for more information, to watch trailers where available, and to start streaming full movies or episodes:
Available June 1: The Secret Garden (2017), Annie Oakley (Season 1), Frankenstein and the Monster from Hell (1974), Nate And Hayes (1983), Gemma Bovery (2015): Life imitates art when Gemma Bovery and her husband Charles move to a charming old farmhouse in the very same Norman village where Flaubert's classic novel Madame Bovary was written a century earlier. A cheeky literary mash-up, a sensuous romance, a witty feminist commentary and a heady celebration of French provincial life. Available June 2: Come Back To The Five And Dime, Jimmy Dean, Jimmy Dean (1982), From Prada To Nada (2011): A contemporary-set romantic comedy loosely based on Jane Austen's 1811 novel Sense and Sensibility. Available June 4: The Burying Party (2018). Available June 9: Laura: An Extraordinary Life (2015), Sherlock Holmes & The Woman In Green (1945). Available June 16: Atlantis (2013) BBC. Available June 19: Wild Prairie Rose (2016)
---
Also see the list of Period Dramas Added to Prime this past Spring.
---
---

Period Dramas Added in July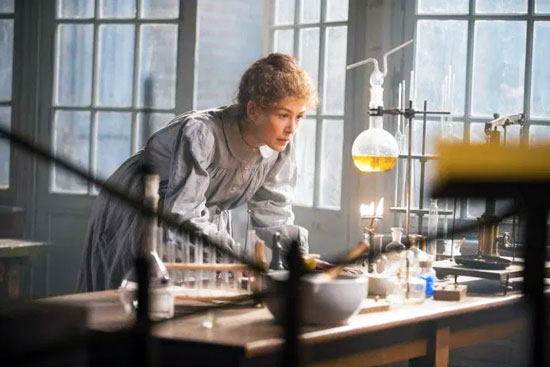 This section contains newly available historical, costume and period dramas (movies and TV series) that are included with your Prime Video membership.
---
---

The Bounty (1984)
Based on the novel, 'Captain Bligh and Mr. Christian,' this is the story of a 1789 mutiny aboard the H.M.S. Bounty.
The voyage to Tahiti for breadfruit begins well, but encounters difficulty when the Captain attempts to navigate around the perilous Cape Horn. After a dangerous struggle, the Captain admits defeat and reroutes his vessel. They arrive in Tahiti and find a tropical paradise, but the men soon become lazy and insubordinate. When the Captain announces that they will attempt to sail around the Horn again, the men rise to mutiny.
Starring Mel Gibson, Anthony Hopkins, Laurence Olivier, Edward Fox, Daniel Day-Lewis, Liam Neeson.
Rated PG
Available July 1
---

Cider With Rosie (1998)
Shown on PBS Masterpiece, this adaptation of Laurie Lee's classic novel features narration by Lee himself. Set in 1918 in the heart of Gloucestershire countryside in the Cotswolds, "Cider with Rosie" conjures up a world of earthy warmth and beauty as it follows Laurie Lee's renowned tale from childhood to adolescence and the awakening of manhood. "Cider with Rosie" is not only a timeless and charming tale of childhood, but also an elegy to a passing era.
Starring Juliet Stevenson, Dashiell Reece, Joe Roberts, David Troughton, Margery Withers, Freda Dowie.
Rated 7+
Available July 9
---

Crossroads (2011)
Three women in three eras share one fate. In 1923, Violeta falls in love with a young man trying to escape to France. In 1941, Ines lives in a desert waiting for her long-lost lover, Paco. In 1975, Luisa realizes she's feared love all her life. We see the interwoven emotions and struggles of the three women of different generations aiming to build the lives they desire, their own future, love and dreams. Also known as "De tu ventana a la mía."
Starring Maribel Verdú, Leticia Dolera, Luisa Gavasa, Roberto Álamo.
Available July 14
---

Demons (Season 1)
The return of two sons from legendary families, an aristocrat who's addicted to pleasure, and a politician running a secret society of radicals, brings violence, unrest, and mayhem to a quiet town. An adaptation of legendary Russian author Fyodor Dostoyevsky's "Demons." Also known as "Besy." 4 episodes. 
Starring Aleksandr Kuznetsov, Nadezhda Markina, Maksim Matveev.
Rated 13+
Available July 23
---

Elizabeth I (2004)
A docu-drama. The life of Queen Elizabeth I is embroiled with conspiracy. This two-part series delves into the fascinating and deadly accusations that surround the Queen with an alleged lovers scandal and Elizabeth's involvement in terrorism and espionage.
Part 1: Amy Robsart was the wife of Robert Dudley, one of England's leading noblemen. He was believed to be the lover of Queen Elizabeth I. Rumours had circulated that the Queen wanted Amy dead. So when Amy was found at the bottom of a staircase in her Oxfordshire home, few believed it to be an accident, and many openly talked of how the Queen and Dudley had conspired to murder Amy.
Part 2: The summer of 1586. Elizabeth I was in fear of her life. A group of Catholic extremists were planning to kill her and install her cousin, Mary, Queen of Scots, on her throne. Behind the terrorists was the might of Spain, whose forces were ready to invade were the plot to succeed. But one man stood in the way: Sir Francis Walsingham, Elizabeth's spymaster and security chief.
Starring Mark Bazeley, Dilly Barlow, Angus Barr, Samantha Darling, Philip Perry, Canice Bannon, Hannah Summers.
Rated 13+
Available July 15
---

Frankie Drake Mysteries (Season 1)
The first season of this PBS series is included with your membership for a short period of time, likely the month of July; after that you'll find it through the PBS Masterpiece Add-on Channel. Set in 1920s Toronto, the series follows the adventures of Frankie Drake and her partner Trudy Clarke at Drake Private Detectives, the city's only all-female detective agency, as they find themselves fighting crime in the age of flyboys, gangsters, rum-runners, and speakeasies.
Starring Lauren Lee Smith, Chantel Riley, Rebecca Liddiard, Sharron Matthews.
Rated TV-14
Available July 1
---

The Grand Meaulnes (2006)
1909. Adventurous and impulsive, Augustin Meaulnes, is a new teenage student at Sainte Agathe school where he earns the nickname the Great, because of his natural leadership qualities. When Meaulnes one day accidentally wanders into a mysterious party at a sumptuous chateau, he meets the beautiful Yvonne de Galais. It is the beginning of a passion that is to obsess not only Meaulnes but his best friend François, for the rest of their lives.
Starring Nicolas Duvauchelle, Clemence Poesy, Emilie Dequenne.
Rated 13+
Available July 22
---

Maria's Paradise (2019)
Finland, 1920's. The charismatic preacher Maria Åkerblom leads her devout followers to Helsinki, among them is the adoring teenager Salome. When Salome befriends local street girl Malin, her world views are challenged and she is torn between the promise of newfound freedom and Maria's dangerous all-consuming love.
Starring Pihla Viitala, Tommi Korpela, Satu Tuuli Karhu
Rated 16+
Available July 7
---

Memories of Peking (2019) Season 1
Set in 1947, "Memories of Peking" follows the relationship between three people – a shop owner, his wife and a young woman who is determined to cure her father's illness.
Yan Zhensheng is the owner of a pickle shop in Beijing. Because his older brother and nephew were killed while running an errand on his behalf, Yan Zhengsheng takes up the responsibility of care for their uncle and to perform his filial duties as a son. In order to ensure that the family name will live on, Yan Zhengsheng who is already married to Lin Cuiqing takes Mu Chunhua as his second wife.
Their relationship also grows over time but in the year 1950, the New Marriage Law placed into effect such that Yan Zhensheng and Mu Chunhua are forced to divorce. In the next decades, Yan Zhensheng, Mu Chunhua and Lin Cuiqing continue as a family. 
Starring He Bing, Wang Ou, Liu Bei, 
Rated 13+
Available July 14
---

The Musketeers (2014)
This BBC series is set on the streets of 17th-century Paris, where law and order is more an idea than reality, The Musketeers follows the horse riding, sword-wielding Musketeers Athos, Aramis and Porthos.
Far more than King Louis XIII's personal bodyguards, they ultimately stand resolutely for social justice: for honor, for valor, for love and for the thrill of it.
Starring Luke Pasqualino, Tom Burke, Santiago Cabrera, Howard Charles.
Rated TV-14
Available July 7
---

The Paradise (Season 1)
Made homeless by the death of her father and with nothing to live on but her wits, Denise comes from the country to work in the spectacularly glamorous Ladies Paradise, England's first department store. So begins our rags-to-riches story of a young girl who falls in love with the intoxicating and dangerous charms of the modern world. A romantic BBC British costume drama series. 
Starring Joanna Vanderham, Emun Elliott, Elaine Cassidy, Sarah Lancashire.
Rated TV-PG
Available July 7
---

Pride and Prejudice (2013)
Period-inspired. Jane Austen's classic is transplanted to modern-day Utah. While her college roommates search for love, aspiring writer Elizabeth Bennet focuses on her career but constantly finds herself fighting haughty businessman Will Darcy.
Starring Kam Heskin, Orlando Seale, Benjamin Gourley, Lucila Solá, Henry Maguire, Kelly Stables, Amber Hamilton Russo.
Rated 13+
Available July 18
---

Pride and Prejudice: A New Musical (2020)
Mr. Darcy reluctantly finds himself falling in love with a woman beneath his class. Can each overcome their own pride and prejudice? Based on the classic novel by Jane Austen, is a new musical adaptation by Tony Award nominee Paul Gordon (Broadway's Jane Eyre). Filmed at the Tony Award-winning TheatreWorks Silicon Valley. Directed by Robert Kelley and choreographed by Dottie Lester-White.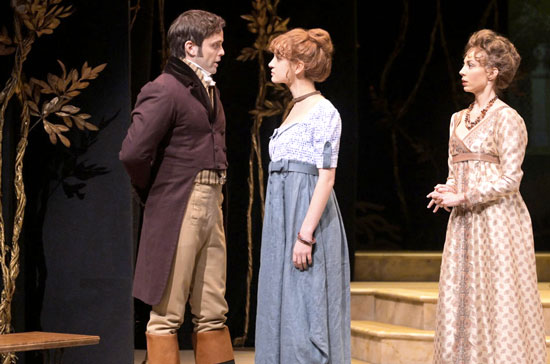 Starring Mary Mattison, Justin Mortelliti, Monique Hafen Adems, Samantha James Ayoob, Seton Chiang, Lucinda Hitchcock Cone.
Rated 13+
Available July 2
---

Radioactive (2019)
The incredible, true story of Marie Curie and her groundbreaking scientific achievements. In late 19th century Paris, Marie met fellow scientist Pierre Curie. The pair went on to marry, raise two daughters and change the face of science forever with their discovery of radioactivity. In 1903, the pair jointly won the Nobel Prize in physics for their discovery, making Marie the first woman to win the esteemed prize.
Starring Rosamund Pike, Sam Riley, Yvette Feuer, Mirjam Novak, Georgina Rich, Simon Russell Beale, Anya Taylor-Joy.
Rated PG-13
Available July 24
---

Thérèse (2013)
Audrey Tautou stars as a provincial housewife in 1920s France, whose marriage to a boorish landowner inspires her to make a fatal bid for freedom, in Claude Miller's adaptation of the novel by François Mauriac. 
In the pine-forested Landes region in southwest France, young Thérèse has married wealthy but arrogant Bernard Desqueyroux and is now part of the oppressively traditionalist Desqueyroux family. Although able to live in the lap of luxury, Thérèse soon realizes that her role is to be forever subservient to Bernard and act as little more than his accessory. When her best friend (and Bernard s younger sister) Anna falls madly in love with a handsome young Portuguese man, Thérèse is tasked by the family to persuading Anna to forego her planned nuptials.
But as she witnesses first-hand Anna's passionate determination to keep her lover by her side, Thérèse finds her own desire growing and soon sets out to free herself from the provincial conventions that threaten to keep her forever repressed. 
Heartfelt, touching, and featuring an emotionally charged performance from Tautou, "Thérèse" is a glorious testament to one woman s unwavering quest for true love.
Starring Audrey Tautou, Gilles Lellouche, Anaïs Demoustier.
Rated 18+
Available July 17
---

The following period dramas (and period-inspired titles) are also newly available and included with your Prime membership this July. Click on the titles for more information, to watch trailers where available, and to start streaming full movies or episodes:
Available July 2: Hearts of War (2011), Vikings (2015), Enchanted Feather (2020). Available July 13: Mad to be Normal (2017). Available July 17: You Will Be In My Heart (2019): Based on the true story between a Latin American entrepreneur and a young Polish countess Isolda Pruzinsky, The couple met in 1906 Rome and because of destinies twists they would be separated for 50 years. Available July 22: Victoria's Secrets (Documentary): Queen Victoria inherited the throne of Great Britain at the tender age of 18 and rules for 63 years, giving her name to an entire era. Victoria was a complex character, her personality a strange mixture of contradictions. This documentary provides a penetrating insight into the Queen's life as Victoria's Secrets are revealed at last. Available July 23: Hawaizaada (2015): In 1895, Shivkar Bapuji Talpade constructs and flies India's first unmanned plane, despite having the odds stacked against him. Hutsulka Ksenya (2019): musical comedy, set in Ukraine in 1939. It is the story of Yaro, a young Ukrainian-American man who travels to the Carpathian Mountains to collect his million dollar inheritance. The catch – his father's Will states that unless Yaro marries a true Ukrainian girl, his fortune is lost to distant relatives. Available July 25: Ephraim's Rescue (2013) faith-based. Available July 28: Kang Deoksun's Love History (2017): Set during the Japanese occupation of South Korea in the early 20th century. Duk-Soon is a naive girl living in the country. She likes Seok-Sam , but it is in vain. Following Seok-Sam, Duk-Soon travels to Kyungsung. There, she gets involved in the Korean independence movement.
---
---

Period Dramas Added in August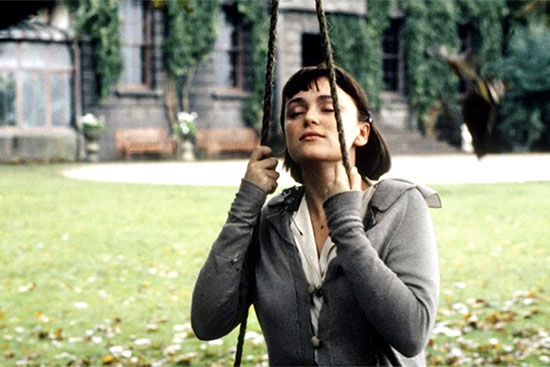 This section contains newly available historical, costume and period dramas (movies and TV series) that are included with your Prime Video membership.
---
---

Capone (2020)
A chronicle of the final days of notorious gangster Al Capone as he succumbs to dementia and relives his past through tormenting memories.
Al "Fonzo" Capone is a ruthless businessman and bootlegger who once ruled Chicago with an iron fist. In an effort to retain his fortune, he hides away millions of dollars in a place that only he knows and everyone else is dying to uncover. In this harrowing and true untold story of his life, Capone will stop at nothing to protect himself, his family and his money.
Starring Tom Hardy, Matt Dillon, Kyle MacLachlan, Linda Cardellini.
Rated R for strong/bloody violence, pervasive language and some sexuality
Available August 10
---

The Children's Hour (1962)
A child's lie has life-shattering consequences in this daring adaptation of Lillian Hellman's celebrated play. Screen legends Audrey Hepburn, Shirley MacLaine and James Garner star in this landmark film that is one of the most finely wrought dramas in the history of the screen (Motion Picture Herald).
Karen and Martha are the headmistresses of an exclusive school for girls. When they discipline a malicious little girl, the vindictive child twists an overheard comment into slander and accuses her teachers of questionable behavior. Soon the scandalous gossip engulfs the school's community, with repercussions that are swift, crushing… and tragic.
Produced and Directed by William Wyler (Ben-Hur) and nominated for 5 Academy Awards® including Best Supporting Actress (Fay Bainter).
Starring Audrey Hepburn, Shirley MacLaine, James Garner, Miriam Hopkins, Fay Bainter, Veronica Cartwright.
Not rated 
Available August 1
---

Days of Heaven (1978)
One of the most critically-acclaimed films of all time, "Days of Heaven" is a moving story about two men who love the same woman. 
Terrence Malick has created some of the most visually arresting movies of the twentieth century, and his glorious period tragedy, featuring Oscar-winning cinematography by Nestor Almendros, stands out among them. In 1910, a Chicago steel worker accidentally kills his supervisor and flees to the Texas panhandle with his girlfriend and little sister to work harvesting wheat in the fields of a stoic farmer. Malick captures it all with dreamlike authenticity, creating at once a timeless American idyll and a gritty evocation of turn-of-the-century labor.
Starring Richard Gere, Brooke Adams, Sam Shepard, Linda Manz.
Rated PG
Available August 19
---

The Emperor's New Clothes (2002)
In this playful re-imagining of the final years of Napoleon, loyalists hire a lookalike to swap places with the deposed emperor during his exile. While the impostor wallows in luxury on the island of St. Helena, the real Napoleon returns to Paris.
Starring Ian Holme, Iben Hjejle, Tim McInnerney, Tom Watson.
Rated PG
Available August 4
---

Grace of Monaco (2014)
Grace Kelly is a huge movie star with the promise of a glittering career when she marries Prince Rainier of Monaco in 1956. Six years later, with her marriage in serious difficulty, Alfred Hitchcock offers her the chance to return to Hollywood to play the role of Marnie in his next film. But France is also threatening to annex Monaco, the tiny principality where she became the Princess. Grace is torn and forced to choose between the creative flame that still burns within her and her role as Her Serene Highness, Princess of Monaco.
Starring Nicole Kidman, Tim Roth, Frank Langella.
Rated 13+
Available August 31
---

The King's Speech (2010)
England's Prince Albert must ascend the throne as King George VI, but he has a speech impediment. Knowing that the country needs her husband to be able to communicate effectively, Elizabeth hires Lionel Logue, an Australian actor and speech therapist, to help him overcome his stammer.
An extraordinary friendship develops between the two men, as Logue uses unconventional means to teach the monarch how to speak with confidence.
Starring Colin Firth, Geoffrey Rush, Helena Bonham Carter, Derek Jacobi.
Rated R for some language
Available August 2
---

The Last September (1999)
The portrait of an end of an era–British rule in Ireland–and the demise of a class and way of life which had survived for centuries.
A depiction of a young woman's coming of age in a brutalized time and place, the story is set in 1920 in County Cork, southern Ireland at the country home of Sir Richard Naylor and his wife, Lady Myra. The Naylors belong to the class of Anglo-Irish aristocracy known as the Ascendancy, whose way of life–moneyed, graceful, essentially feudal–is fast coming to a close. Behind the facade of set-piece dinners, tennis parties and army camp dances, all know that the end is approaching.
When Sir Richard's niece, Lois, who is being courted by a captain in the British army, is lured by a menacingly playful and violent young man hiding on the Danielstown estate, class tensions arise and a fierce struggle for personal freedom ensues.
Starring Sir Michael Gambon, Dame Maggie Smith, Tom Hickey, Keeley Hawes, Fiona Shaw, David Tennant.
Rated R for some violence and sexuality
Available August 30 
---

Les Misérables (2018)
*Included with Prime until 8/31* The PBS / BBC television six episodes series shown on PBS Masterpiece. Based on the 1862 French historical novel of the same name by Victor Hugo, and adapted by Andrew Davies. Love, death, and the struggle for social justice in early 19th-century France feature in this beautifully faithful retelling of one of the world's most beloved stories.
In France at a time of civil unrest,this is the story of Jean Valjean, a former convict unable to escape his past life. His future is threatened by his nemesis, the chilling prison guard Javert, who is determined to bring him to justice.
6 episodes
Starring Dominic West, David Oyelowo, Lily Collins, Olivia Colman, Adeel Akhtar, David Bradley, Ellie Bamber.
Rated TV-14
Included with Prime August 1 for a limited time via PBS Masterpiece Channel
---

Moll Flanders (1996)
The unwavering hope and determination of a poverty-stricken young girl is the focus of this romantic adventure that stars Robin Wright as literature's irrepressible 18th-Century heroine. Morgan Freeman also stars.
Starring Robin Wright, Morgan Freeman, Stockard Channing, John Lynch, Brenda Fricker, Geraldine James.
Rated PG-13
Available August 2
---

Pan Am (2012)
A full dramatic season centering on flight attendants for Pan American World Airways in the mid-1960's. In this modern world, air travel represents the height of luxury and Pan Am is the biggest name in the business. The planes are glamorous, the pilots are rock stars and the stewardesses are the most desirable women in the world. Not only are these flyboys and girls young and good looking, but to represent Pan Am they also have to be educated, cultured and refined. 
Starring Christina Ricci, Margot Robbie, Michael Mosley.
Rated TV-PG
Available August 5
---

The Rainbow (1989)
A young woman deals with the trials of adolescence and young adulthood in early 1900s England.
Set in the Midlands of Victorian England, Ken Russell's sensuous film version of DH Lawrence's The Rainbow tells the story of a rebellious young woman who, after defying her parents and society's morality, engages in an unbridled and passionate affair first with her beautiful schoolteacher, then with a fascinating young soldier, before setting out on her own to capture the fuller sensuality of life itself.
Starring Sammi Davis, Jim Carter, Amanda Donohoe, David Hemmings, Paul McGann.
Rated R for sexuality / nudity and some violence
Available August 31
---

3:10 To Yuma (2007)
An update of the 1957 Western, 3:10 TO YUMA pairs two of today's finest actors, Academy Award winner Russell Crowe and Christian Bale, as an infamous outlaw and the struggling rancher who volunteers to deliver him to justice.
Outlaw Ben Wade terrorizes 1800s Arizona, especially the Southern Railroad, until he is finally captured. Wade must be brought to trial, so Dan Evans, the owner of a drought-stricken ranch, volunteers to escort him to the train. Along the trail, a grudging respect forms between the men, but danger looms at every turn, and the criminal's men are in pursuit. Nominated for an Academy Award for Best Original Score.
Starring Russell Crowe, Christian Bale, Logan Lerman, Ben Foster.
Rated R for violence and some language
Available August 1
---

The following period dramas (and period-inspired titles) are also newly available and included with your Prime membership this August. Click on the titles for more information, to watch trailers where available, and to start streaming full movies or episodes:
Available August 1: Rustlers' Rhapsody (1985), The Work and the Glory (2004). Available August 4: The Education Of Little Tree (1997). Available August 5: The Last Tycoon (1976). Available August 6: The Price of Desire (2015). Available August 22: The Legion (2020). Available August 26: The Badness Of King George IV (2004). Available August 28: Women of Valor (1986). Available August 31: Across the Great Divide (1976), Jade Warrior (2010).
---
---

Period Dramas New to Prime Video Channels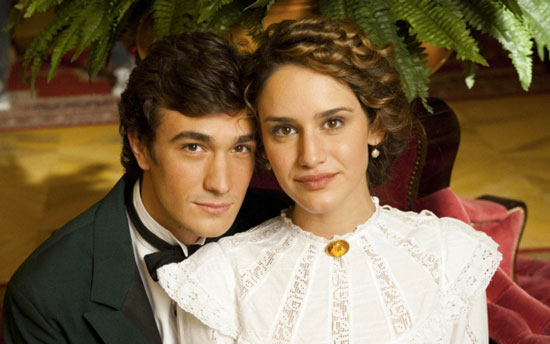 This section contains period dramas added in June, July, and August (movies and TV series) that are included with add-on Prime Video Channels. If you don't already subscribe to the channel, follow the link below the film description that says "Available …" to sign up for a free trial.
---
---

The Berlin Dance School (2016)
Conservative mother, Caterina Schollack runs the prestigious dance school 'Galant' in 1956 Berlin during Germany's economic boom after WWII's strict and authoritative attitudes begin to loosen. Caterina's main concern is marrying-off her three daughters, Monika, Eva and Helga to wealthy or well-established gentlemen. The sisters do their best to live up to their mother's expectations and prudish morality while struggling with adulthood and first experiences as women.
Eva and Helga more easily appease their mother's wishes than Monika, having each found an eligible bachelor, while Monika becomes fascinated with a whole new world filled with leather jackets, dirty dancing and American rock 'n' roll.
"The Berlin Dance School" takes on stuffy conventions and close-minded ideas about women held up by the generation from old Nazi Germany which butts up against those wanting to move into the future where women's values, desires and rights are given more recognition. Also known as "Ku'damm 56," part of Walter Presents. 
Starring Sonja Gerhardt, Claudia Michelsen, Maria Ehrich, Emilia Schüle, Heino Ferch, Uwe Ochsenknecht.
3 episodes
Available June 26, 2020 with PBS Masterpiece Channel.
---

MASTERPIECE Mystery!: Endeavour (Season 7)
In Season 7, Endeavour and his colleagues enter a new decade and era of change. Opening on New Year's Eve 1969, normal order has been resumed and the team reunited at Castle Gate CID, with Chief Superintendent Bright back in charge. However, the events of the past year have left their mark: old friendships will be challenged, and new relationships will blossom.
Amidst the dawn of women's liberation, social progression and scientific growth, the 1970s begin for Oxford's finest with the discovery of a body at the canal towpath on New Year's Day. With the only clue in the investigation a witness who heard whistling on the night of the crime, the team have their work cut out to uncover their culprit.
Starring Shaun Evans, Roger Allam.
3 episodes
Available August 9, 2020 with PBS Masterpiece Channel.
---

Frankie Drake Mysteries (Season 3)
From cases in London, England with new mystery novelist friend Agatha Christie, to a mermaid-themed jazz club, to swanky Toronto private schools, to busy telephone exchanges filled with busybody operators, the ladies of the Drake Detective Agency are back solving the crimes the police can't handle. Mary is still at the police station where her newfound confidence at work and life leave her feeling frustrated with her status as a morality officer and push her toward new professional goals. Meanwhile Flo finishes her classroom portion of medical school and is looking forward to her clinical in-hospital training, all while juggling a long-distance beau and the varied demands of Drake Detective cases.
As Trudy's love life with Bill Peters heats up, she also excels at her investigative work, taking on some truly hair-raising risks as she works to solve cases. And finally, Frankie continues to lead the team with aplomb and ingenuity, while exploring a romantic connection with boxer Moses Page.
Starring Lauren Lee Smith, Chantel Riley, Rebecca Liddiard, Sharron Matthews.
10 episodes
Available July 17, 2020 with PBS Masterpiece Channel.
---

Henry and Anne: The Lovers Who Changed History (2014)
This two-part docudrama shows the love affair between King Henry VIII of England and his second wife, Anne Boleyn; presented by historian Dr. Suzannah Lipscomb.
Historian Dr. Suzannah Lipscomb unfolds the extraordinary story of the tumultuous love affair between Henry VIII & Anne Boleyn, and asks: Was it really love that brought them together? And was it love that tore them apart? Using first-hand accounts from the time and visiting the places where Henry and Anne lived and stayed, the program delves into this passionate and volatile relationship—one which would send a queen to her death, amputate England from Europe, and lead to hundreds of years of religious conflict.
Suzannah argues against many of the established theories and notions on Henry and Anne, revealing a very different story of their tragic marriage while attempting to answer many of the questions that are still fiercely debated. Was Henry really as monstrous as he is often portrayed? And was Anne a cunning, deviant woman who used her feminine wiles to manipulate a king?
2 episodes
Available June 5, 2020 with PBS Masterpiece Channel.
---

Imperial (2015)
1905. The young and handsome Pietro Neri, from a nearby agricultural town, arrives at the Imperial, a luxury hotel in the Italian Alps. Posing as a waiter, he is there to investigate the mysterious disappearance of his sister Caterina, who also worked at the hotel. But, Pietro is unprepared for what awaits him at the Imperial Hotel. On one of his first days there he crosses paths with the beautiful Adele Alibrandi. She is the aristocratic daughter of the hotel's owner, Donna Vittoria Alibrandi, a woman with her own secrets, lies and crimes who will stop at nothing to keep them hidden.
However, the difference in class will not stop Pietro and Adele from falling in love and starting a tumultuous affair, complicating everything for them. All the while Pietro is still trying to discover the truth about Caterina and the mysteries related to her disappearance at the hotel. This Italian series is also known as "Hotel Imperial" and "Grand Hotel," part of Walter Presents.
Starring Valentina Belle, Andrea Bosca, Eugenio Franceschini, Flavio Furno, Francesca Agostini, Mauro Marino.
12 episodes
Available July 3, 2020 with PBS Masterpiece Channel.
---

In Flanders Fields (2014)
Focusing on the individual stories of the five-family members, "In Flanders Fields" follows the Boesman family's attempt to survive in the city of Ghent during World War I when the Germans occupy their home and the war and its casualties become more personal. The program centers on fifteen-year-old Marie, a naive teenager who dreams of becoming a doctor but instead becomes a nurse at the front of the war where she eventually finds the strength to look at the world and her family in a new way.
Her father, Philippe, is a gynecologist who sees his chance to become a professor in the Flemish university supported by the German occupier and her mother Virginie tries as best she can to keep her family together, but the war is driving them apart. Marie's eldest brother Vincent fights at the front out of idealism and will pay a heavy price for it, and Guillaume, her other brother, tries to desert but becomes a soldier unwillingly. Through Marie's experiences during the war she becomes a refined, mature woman who believes in the future. Part of the "Walter Presents" series. Also known as "In Vlaamse Velden."
Starring Lize Feryn, Wietse Tanghe, Matthieu Sys, Barbara Sarafian.
10 episodes
Expected August 21, 2020 but moved to September 5 with PBS Masterpiece Channel.
---

Lucy Worsley's Royal Myths and Secrets (2020)
Documentary. In each 60-minute episode of "Lucy Worsley's Royal Myths & Secrets," host and historian Lucy Worsley takes viewers across Britain and Europe to visit incredible locations where royal history was made. During Worsley's tour through European history, viewers learn the true stories behind Elizabeth I and the Spanish Armada, Queen Anne and the information of Great Britain, Marie Antoinette and the French Revolution and more.
6 episodes
Available June 22, 2020 with PBS Masterpiece Channel.
---

MASTERPIECE Mystery!: Grantchester (Season 5)
It's 1957, and Will Davenport has settled into his role as the vicar of Grantchester, preaching to a packed church. His best friend, Detective Inspector Georgie Keating, has come to accept his wife Cathy's commitment to her job (just about). Mrs. C. happily juggles her roles as the vicarage housekeeper and being a well-to-do married woman, and after a trip to Marrakech, even Leonard has managed to carve out some happiness with Daniel.
But Will's faith will be thoroughly tested as he and Geordie are reminded once more that there's darkness lurking in their little corner of Cambridgeshire…
But Will's faith will be thoroughly tested as he and Geordie are reminded once more that there's darkness lurking in their little corner of Cambridgeshire…
Starring Tom Brittney, Robson Green, Tessa Peake-Jones, Kacey Ainsworth, Al Weaver.
6 episodes
Available June 14, 2020 with PBS Masterpiece Channel.
---

Masterpiece: Wuthering Heights (2009)
In one of the greatest "it's complicated" romances of all time, Tom Hardy stars as Heathcliff and Charlotte Riley as the heroine Cathy in the thrilling adaptation of Emily Bronte's classic love story "Wuthering Heights."
Set against the stark beauty of the English moor, the mysterious gypsy boy Heathcliff, adopted by the Earnshaw family, discovers his soul mate in his stepsister Cathy. But as a man unable to have the love of his life, he seeks vengeance against anyone who comes between them.
Starring Tom Hardy, Charlotte Riley, Andrew Lincoln, Sarah Lancashire, Burn Gorman, Rosalind Halstead, Rebecca Night.
2 episodes
Available June 5, 2020 with PBS Masterpiece Channel.
---

Seaside Hotel (Season 5)
It's the summer of 1932 and like clockwork the regular guests of the hotel arrive to escape their everyday lives and relax for the summer. But when two new guests, the celebrity couple, the Molins check in, their presence interferes with the regular guests' activities and their daily routines are disrupted. As always, the guests have their own drama and scandals that they need to resolve before the summer ends. This season sees many conclusions drawn for the hotel guests and the staff as new stories and lives begin.
Also known as "Badehotellet," part of Walter Presents. 
Starring Amalie Dollerup, Lars Ranthe, Anne Louise Hassing,  Cecile Stenspil, Rosalinde Mynster, Amalie Dollerup, Bodil Jorgensen.
6 epsidodes
Available June 12, 2020 with PBS Masterpiece Channel.
---

Secrets of Highclere Castle (2013)
Documentary. Step inside one of Britain's best-known manor houses. It may be more famous now than any time in its 1,300-year history as the setting of Downton® Abbey, but England's Highclere Castle has its own stories to tell. In its heyday, Highclere was the social epicenter of Edwardian England. See how all the inhabitants of Highclere lived, from the aristocrats who enjoyed a life of luxury to the army of servants toiling "below stairs." Also find out how the current inhabitants, Lord and Lady Carnarvon, spend their $1 million in annual upkeep funds, and what life in a fairytale castle is like today.
Available July 1, 2020 with PBS Masterpiece Channel.
---

Three Sovereigns for Sarah (1985)
Nineteen people were hanged and one man pressed to death, while hundreds went to jail during the witch hysteria of 1692. "Three Sovereigns for Sarah" is a true story based on transcripts from the Salem Witch Trials. Sarah Cloyce, and her two sisters, are accused of being a witches in 1690s Massachusetts. After the trial, her sisters are found guilty and burned at the stake and Sarah is given a life in prison sentence. For years she was kept in brutal and terrible conditions until her family rescues her, after which she sets about trying to clear her family's name. With real characters and original transcripts woven into the dialogue, the film is a powerful, moving story about three loving sisters accused of witchcraft and what happened to those who were found guilty.
Starring Vanessa Redgrave, Kim Hunter, Phyllis Thaxter.
Available July 3, 2020 with PBS Masterpiece Channel.
---

Period Dramas Newly Available to Rent
This section contains historical, costume and period dramas (movies and TV series) that are newly available to rent on Amazon this season.
---
---

First Cow (2019)
Two travelers, on the run from a band of vengeful hunters in the 1820s Northwest, dream of striking it rich — but their tenuous plan to make their fortune on the frontier comes to rely on the secret use of a landowner's prized dairy cow.
Starring John Magaro, Orion Lee, Toby Jones, Rene Auberjonois, Ewen Bremner .
Rated PG-13
Available July 10
---

The Great (2020) Season 1
A satirical, comedic period drama – based on the occasional historical fact – about the rise of Catherine the Great from outsider to the longest reigning female ruler in Russia's history. A very modern story about the past.
Starring Elle Fanning, Nicholas Hoult, Phoebe Fox.
Rated TV-MA
Available July 15
---

L'Innocente (1976)
Gabrielle d'Annunzio's passionate novel is brought to life in the final masterpiece from acclaimed director Luchino Visconti. In late-nineteenth century Italy, Tullio, an insatiable aristocrat, grows bored with his timid wife Giuliana and neglects her for his more exciting mistress, the wealthy widow Countess Teresa Raffo. After learning that Giuliana is having a torrid affair of her own, he becomes tormented by her infidelity and descends into madness.
Starring Giancarlo Giannini, Laura Antonelli, Jennifer O'Neill.
Rated 18+
Available July 15
---

Summerland (2020)
During World War II, an Englishwoman opens her heart to an evacuee after initially resolving to be rid of him in this moving journey of womanhood, love and friendship.
Starring Gemma Arterton, Gugu Mbatha-Raw, Penelope Wilton.
Rated PG
Available August 1
---
Also newly available to rent: The Importance of Being Earnest (2002), A Month By The Lake (1995), Anne with an E (Season 2), The Europeans (1979).
---
---

New Period Drama DVD Releases in Summer 2020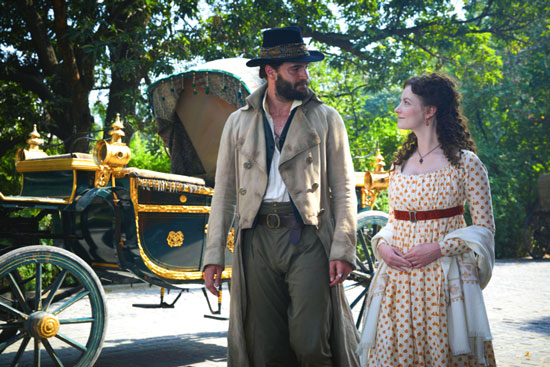 This section contains a selection of historical, costume, and period dramas that are being released this season to DVD and Blu-ray.
---
---
Masterpiece: Beecham House: Delhi 1795: John Beecham, a former soldier in the East India Company, is determined to leave the past behind and start a new life. At the grand house, the staff are shocked that their new master has arrived with his infant son, a baby of mixed parentage. John is determined to reunite his family in Delhi and keep the identity of his child secret, but at what cost to himself and those he loves? Read more. Available HERE June 30, 2020
Miss Fisher and the Crypt of Tears: Glamorous lady detective Phryne Fisher (Essie Davis, The Babadook) returns in a cinematic sequel to the wildly popular television series Miss Fisher's Murder Mysteries. With her trademark wit, impeccable style, and trusty pearl-handled revolver, Phryne fights injustice on an international scale in this globe-trotting adventure. Read more. Available HERE June 30, 2020
Portrait of a Lady on Fire (The Criterion Collection): Passion brews quietly between an artist and her subject, until they together create a space in which it can briefly flourish, in this sumptuous eighteenth-century romance from Céline Sciamma, one of contemporary French cinema's most acclaimed auteurs. Summoned to an isolated seaside estate on a secret assignment, Marianne (Noémie Merlant) must find a way to paint a wedding portrait of Héloïse (Adèle Haenel), who is resisting chattel marriage, by furtively observing her. What unfolds in exquisite tension is an exchange of sustained gazes in which the two women come to know each other's gestures, expressions, and bodies with rapturous intimacy, ultimately forging a subversive creative collaboration as well as a delirious romance. Read our REVIEW Available HERE June 23, 2020
Robert The Bruce: King Robert the Bruce is injured and on the run from the English army. On the brink of defeat, a widow and her family nurse him back to health and join The Bruce as he sets out to claim the long-awaited freedom of Scotland. Available HERE June 2, 2020
The Windermere Children (Drama and Documentary): Based on an extraordinary, untold true story of hope, this moving and ultimately redemptive story shown on PBS follows child survivors of the Nazi Holocaust and the remarkable team who were responsible for helping these children rebuild their lives as they forge friendships that will become a lifeline to a better future. Read more. Available HERE June 9, 2020
Masterpiece Mystery: Grantchester Season 5: It's 1957, and its as if the world of Grantchester has returned to an idyllic state a metaphorical Garden of Eden. Will believes that everyone can get close to their own Eden through good works and a proactive attitude. But as Geordie knows, every Eden has its snakes. Wills faith will be tested as he and Geordie are reminded that theres darkness lurking in their corner of Cambridgeshire. Available HERE July 21, 2020
Murdoch Mysteries, Season 13: In this beloved, award-winning Canadian series, Detective William Murdoch (Yannick Bisson) solves turn-of-the-century intriguing mysteries with the help of Constable Crabtree (Jonny Harris) and Inspector Brackenreid (Thomas Craig). Available HERE July 7, 2020
Resistance: He saved their lives in silence. Before he was the world-famous mime Marcel Marceau, he was Marcel Mangel, an aspiring Jewish actor who joined the French Resistance to save the lives of thousands of children orphaned at the hands of the Nazis. Jesse Eisenberg, Clémence Poésy, Ed Harris, and Édgar Ramírez star in this drama about a group of unsung heroes who put themselves in harm's way to rise above hatred and oppression during World War II. As a young man growing up in Nazi-occupied Europe, Marcel has no intention of getting involved in the war – his pursuits include impersonating Charlie Chaplin in burlesque clubs, painting backdrops for his plays, and antagonizing his obstinate father. His life is thrown into upheaval when he is recruited into the French Resistance, putting his acting skills to the ultimate test in teaching orphaned Jewish children how to survive in the horrifying reality of the Holocaust. Based on the inspiring true story, "Resistance" follows the revolutionary tale of a selfless act that would forever change countless lives. Available HERE July 21, 2020
Masterpiece Mystery: Endeavour: The Complete Seventh Season: Endeavour and his colleagues are entering a new decade and era of change. Opening on New Years Eve 1969, normal order has been resumed and the team reunited at Castle Gate CID, with Chief Superintendent Bright back in charge. However, the events of the past year have left their mark. Old friendships will be challenged, and new relationships will blossom. Available HERE August 25, 2020
---
---

Other Shows You May Also Like 
This section contains a curated list of movies and TV series new and are included on Prime, that are NOT period dramas. We think fans of historical and costume dramas will enjoy them just the same. Follow the links to watch the trailers. You may also like:

Blood (Season 1)
Likened to "Broadchurch" and "The Killing" by critics, this psychological mystery is "must-see TV…taut, stylish, and suspenseful" (The Irish Times). BAFTA nominee Adrian Dunbar (Line of Duty) stars as a doctor in a small Irish town. When his wife dies, everyone believes it was an accident-except his daughter, who mistrusts her father because of a childhood trauma.
Starring Adrian Dunbar, Grainne Keenan, Sean Duggan, Carolina Main.
Not rated
Included with Prime August 1 for a limited time via Acorn TV Channel
---

Chesapeake Shores (Season 1)
Abby O'Brien left Chesapeake Shores, and first love Trace Riley, years ago for life in the big city. Now a high-powered career woman, divorcee and mother of twins, Abby returns home & struggles to manage her fractured family & rediscover herself.
Starring Jesse Metcalfe, Meghan Ory, Barbara Niven.
Rated TV-PG
Included with Prime August 1 for a limited time via Hallmark Movies Now Channel
---

Doc Martin (Season 1)
Make an appointment with the brilliant but socially awkward and neurotic Doc Martin (Martin Clunes). When Martin develops an aversion to blood, he abandons his career as a celebrated London surgeon and becomes the only doctor in a sleepy small town where his tactless manner soon has the whole town in an uproar.
Starring Dominic Minghella, Mark Crowdy, Craig Ferguson.
Rated TV-14
Available June 1
---

Liar (Season1)
Starring "Downton Abbey's" Joanne Froggatt. After a seemingly innocent date, a series of volatile accusations capsize the lives of Laura Nielson and Andrew Earlham. Laura Nielson, a smart and capable teacher in the middle of a breakup, is set up on a date with recently widowed surgeon Andrew Earlham. However, the day after it is apparent that something has gone wrong, and the subsequent fallout rapidly spirals out of control, exposing the power of truth, deception and trust.
Staring Joanne Froggatt, Zoe Tapper, Ioan Gruffudd Warren Brown.
Not rated
Available June 1
---

Life in Pieces (Seasons 1 – 4)
A comedy about one big happy family and their sometimes awkward, often hilarious, and ultimately beautiful milestone moments as told by the family's various members.
Of the three siblings, middle child Matt may have just found his true love, his co-worker Colleen; his coddled, youngest brother Greg and his wife Jen are overwhelmed by the birth of their first child; and the eldest, Heather, and her husband Tim are dreading their impending empty nest so much, they're considering having another baby. Joan is the family's adoring matriarch who would do anything for her kids – as long as she agrees with it – and John is the gregarious patriarch who's searching for ways to soften the blow of turning 70.
In four short stories each week, the family tries to savor the little pieces of time that flash by, but add up to what life's all about.
Starring James Brolin, Dianne Wiest, Colin Hanks.
Rated TV-14
Available June 21
---

One For The Money (2012)
Unemployed and newly-divorced Stephanie Plum lands a job at her cousin's bail-bond business, where her first assignment puts her on the trail of a wanted local cop from her romantic past.
Starring Katherine Heigl, Jason O'Mara, Daniel Sunjata, Nate Mooney.
Rated PG-13
Available June 30
---

Professor T (Season 1)
*Included with Prime until 6/30 Shown on PBS, this Belgian mystery series centers around eccentric criminal psychology Professor T. He has a brilliant mind, but also several neurological disorders which make him complex and often difficult, with a very unpredictable nature. Along with his trusted colleagues Annelies and Daan, they form a team of high-powered advisors that the Antwerp Homicide Department comes to rely on.
Starring Koen De Bouw, Tanja Oostvogels, Goele Derick, Carry Goossens.
Rated TV-MA
Available June 1
---

Where The Wild Things Are (2009)
One of the most beloved books of all time is now a feature film. A classic story about childhood and the places we go to figure out the world we live in.
Starring Max Records, Mark Ruffalo , Chris Cooper, Forest Whitaker.
Rated PG
Available June 30
---
Also see: Available June 2: Barefoot In The Park (1967): Robert Redford is Mister Straight. Jane Fonda is his new wife. As the ecstasy of the honeymoon gives way to the reality of setting up housekeeping in a fiveflight walk-up, the harmony of marriage turns to comical discord.
Available June 4: Britain's Best Drives (BBC): Presented by Richard Wilson and timed to mark the 50th anniversary of the first motorway, this series sees the classic comedy actor steer six classic cars round the twists and turns of six of the best drives of 1958 as described in British motoring guide books of the period.
Available June 17: The Discoverers (2014): Griffin Dunne leads an award-winning ensemble in this comedic heartfelt road movie about a family forced on a Lewis and Clark historical reenactment trek, who discover themselves and each other as they journey across America.
Available June 18: The Gardener (2018): Created over 75 years and three generations, Les Quatre Vents stands as an enchanted place of beauty and surprise, a horticultural masterpiece of the 21st century. See how Frank Cabot gave birth to one of the greatest gardens in the world. Documentary.
Available July 1: Hitch (2005): New York "date doctor" Alex Hitchens (Will Smith) tires to charm gossip columnist Sara Melas (Eva Mendes) at the same time he is coaching shy Albert (Kevin James) on how to win the love of beautiful heiress Allegra Cole (Amber Valletta).
Available July 1: Big Fish (2003): To get to know the real man behind the myth, a son begins piecing together a true picture of his father from snippets of amazing stories and magical tales of his youth in this brilliantly fantasticalmovie from the incredible imagination of director Tim Burton.
Available July 1: Midnight In Paris (2011): A family, including a young couple, travels to Paris, France for business and have their lives transformed.
Available July 1: Spanglish (2004): A single Mexican mother who doesn't speak a word of English is hired as a housekeeper for an affluent but dysfunctional L.A. family.
Available July 1: Starting Out In The Evening (2007): Frank Langella plays Leonard Schiller, a once-famous New York writer who is both shaken and emboldened when a beautiful graduate student (Lauren Ambrose) invades his solitude to mine his life for her thesis about his novels.
Available July 14: The Bishop's Wife (1947): An angel in human form enters the life of a bishop in order to help him build a new cathedral and repair his fractured marriage. A Willow and Thatch favorite!
Available July 17: La Lune Folle (2016): After the loss of a loved one, timid Carly struggles to face her audition at a prestigious music conservatoire. As she awaits her turn in the corridor a picture of a 19th Century young, confident woman on the wall catches her eye. Carly escapes into a fantasy – imagining herself as that young woman she overcomes not only her fears but gives a performance of her life! An award-winning short.
Available July 22: George and the Dragon (2010): The crusade to free the Holy Land has ended. George (James Purefoy), a handsome English knight returns to England, he heads north where he's heard the land is good and finds the King in a terrible state. His beautiful daughter, Princess Lunna (Piper Perabo) has disappeared. In return for a plot of land, George agrees to search for Princess Lunna and the truth behind her strange disappearance.
Available August 1: Four Weddings And A Funeral (1994): British bumbling Charles keeps running into a fascinating American girl at various weddings – can they ever get together? A witty romantic comedy that follows an eccentric group of friends and their comical love stories.
Available August 1: The Holiday (2006): From writer/director Nancy Meyers comes a romantic comedy about two women on opposite sides of the globe who swap houses only to discover that a change of address can really change their lives. Dumped and depressed, English rose Iris agrees to swap homes with similarly unlucky in love Californian Amanda for a much-needed break. Iris finds herself in a palatial Hollywood mansion while Amanda navigates the lanes of a picture-perfect English village. Soon enough, both lovelorn ladies bump into local lads perfect for a romantic pick-me-up.
Available August 1: Rain Man (1988): The story of an idealistic young wheeler-dealer whose life is changed forever when he discovers he has an autistic savant older brother.
Available August 1: Steel Magnolias (1989): A group of women share a special bond in a small-town Southern community, and cope with the death of one of their own. An adaptation of Robert Harling's play of the same name, this is a warm and witty celebration of friendship, Southern style. Starring Sally Field, Dolly Parton, Shirly MacLaine, Daryl Hannah, Olympia Dukakis, Julia Roberts.
Available August 1 with Prime for a limited time via PBS Masterpiece Channel: The Teacher (Season 1): A teacher's personal quest to find the truth behind a student's death reveals a disturbing trail of political and big business corruption in this tense and enthralling Polish thriller. From Walter Presents, in Polish with English subtitles.
Available August 2: Hannah and Her Sisters (1986): Hannah (Mia Farrow) is a loyal supporter of her two aimless sisters (Barbara Hershey, Dianne Wiest) and the emotional backbone of her family, but when her world unravels, she begins to see that she may be just as lost as everyone else.
Available August 2: The Holiday (2006): From writer/director Nancy Meyers comes a romantic comedy about two women on opposite sides of the globe who swap houses only to discover that a change of address can really change their lives.
Available August 2: The Love Letter (1999): Helen (Kate Capshaw) runs a bookstore in Loblolly By The Sea, a small fishing community in New England. A 42-year-old single mother, she is emotionally distant and fearful of getting too close to anyone. George (Tom Selleck) has known Helen since they were schoolmates, and he's been in love with her for ages, but has always settled for just being her friend.
Available August 6: The Peanut Butter Falcon (2019): A heartwarming modern-day Mark Twain fable that follows a young man with Down syndrome who escapes from an assisted living facility and befriends a wayward fisherman on the run; as the two men form a rapid bond, a social worker attempts to track them.
Available August 11: Great British Menu (Seasons 5 – 11): The country's top chefs compete to cook a fabulous banquet to celebrate the very best produce across the land. Each week, three chefs will battle it out in the kitchen for a chance to cook at the banquet, and in a new twist, a veteran of the competition will also taste and score their dishes daily. Only Two chefs will make it through to the end of the week.
Available August 14: The Lost Gardens of Heligan (2004): Join the restoration team at the start of the project to transform the stunning gardens at Heligan. Experimenting with traditional horticultural processes, both in the amazing Victorian glasshouses and out in the glorious vegetable and flower gardens. From British Pathé TV's Arts & Culture Collection.
Available August 15: Gardeners' World (Seasons 6 – 7): This long-running BBC show is packed with gardening ideas, tips and advice from experts.
Available August 16: The Goes Wrong Show (Season 1): A BBC series. An amateur dramatic society performs a series of half-hour plays for television, all of which go terribly wrong. From the creators of The Play That Goes Wrong.
Available August 26: Lilies of the Field (1963): Sidney Poitier won the Best Actor Oscar as a warm, sensitive handyman who, while stranded in an Arizona desert town, builds a chapel for a lively group of nuns (including Lilia Skala).
---
---
If you enjoyed this post, be sure to see The Period Films List, with the best British, historical and costume dramas sorted by era. Also see the Summer 2020 Schedule of Period Dramas on PBS Masterpiece.