Last Updated on August 25, 2020
Season 7 of "Endeavour" was absolutely delicious. Rife with mystery as always, this season mixed in some truly breathtaking drama, socio-political issues, heartbreaking character developments — and even a far flung road trip or two!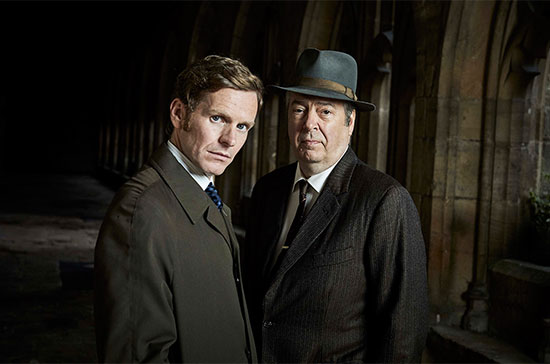 ---
To help keep this site running: Willow and Thatch may receive a commission when you click on any of the links on our site and make a purchase after doing so. 
---
And while each season of the hit PBS Masterpiece Mystery! period series has left us hungry for the next, never has a finale been quite so theatrical. If you have yet to see it, go watch it now. We'll wait.
---
---
All caught up? Perfect. Because after that swoon-worthy ending, we at WGBH's Drama After Dark need to do what we do best — and that is speculate wildly about what's coming up next.
We know that season eight of the series is a guarantee — it was announced at the same time as season seven — but after that, we're unsure of how many years we have left to watch Shaun Evans inhabit the role. We do know that the in-show timeline is moving swiftly from 1972 to that of the original series, Inspector Morse, which started in 1987.
We also know that both Russell Lewis and Evans have been coy about how much time is left in the series, with Evans saying that they "shouldn't be staying at the party too long," and Lewis telling Radio Times "we know the cards that remain in our hand, and it's very much a case of arranging the order…"
So will next season be the last? It's definitely possible. And if it is… just what can we expect?
The Car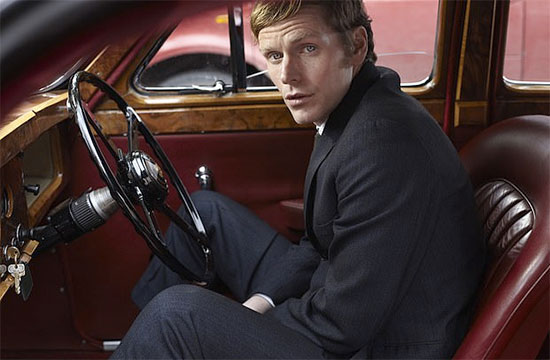 After glimpsing the iconic red Jaguar from Inspector Morse in the "Endeavour" pilot, fans have been wondering just when we could see the keys being handed to our hero. With Morse having spent season seven refurbishing the house he's to occupy through Inspector Morse, it only makes sense that we'll see Morse getting behind the wheel of the Mark II quite soon.
Fun Fact? Only this year, the red Jag was voted as the audience's favorite car in British TV History!
The Promotion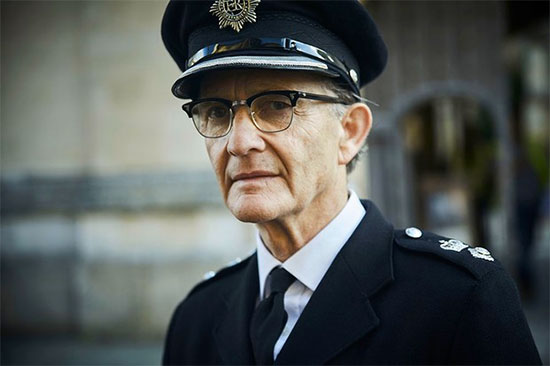 One question has weighed heavily on the minds of fans since the series started – just when will DC (now DS) Endeavour become DCI Morse? We can definitely see it as a possibility for the coming season, with his work going "above and beyond" the call of duty in tracking down and bringing the Talentis to justice.
Additionally, with the tragedies this season brought to Police Chief Superintendent Reginald Bright's home life, we can also see him retiring soon, paving the way for Jim Strange to take over the role, as we saw in the original series. Both of these developments could be the push needed for Morse to finally take his Inspectors exam.
The Partner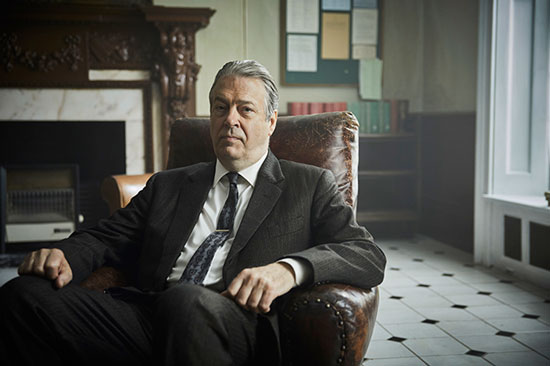 While each season of "Endeavour" brings Morse loyally back to Fred Thursday's side, events seem to be conspiring to put a rift between them. For the last several seasons, they've been pitted against each other again and again, with every situation throwing their differences into sharper contrast. Season seven seems to have truly ripped them apart, with their arguments moving from professional differences to vicious personal attacks.
Though we doubt Morse is going to go through with the transfer mentioned in the final episode, we also know that Thursday wasn't around in the original Inspector Morse series… even as a mentor to the aging Morse. We can see two things happening: either Fred and Win will sail off to the tropics when he finally takes his retirement or… we may have to watch as Fred is fatally injured on the job.
The Girl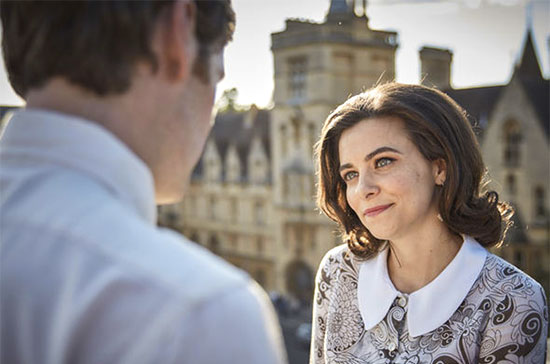 This season took a break from its usual will-they-or-won't-they romance between Morse and Joan Thursday, as actress Sara Vickers' welcomed a child during filming (congratulations, Ms. Vickers!). While we certainly got a thrill from his romance with femme fatale Violetta Talenti, this season's finale led us to expect future encounters between Joan and Morse – at least if Win hands off Morse's farewell letter.
That being said, the original series told us that "Endeavour" "Confirmed Bachelor" Morse would never settle down – so while we've always held out hope for him and Joan, we know it likely won't end well. With the distinct lack of any presence of the Thursday family in Inspector Morse, we suspect that the end of Joan and Morse will be tied up in the fate of his and Fred's partnership as well.
When Does Endeavour Season 8 Premiere? 
So when can we expect this (possibly final!) season? Though COVID has likely to have shifted the filming timeline, the production team has maintained hope that they will be able to release the season in 2021.
Endeavour Seasons 1 – 7 are AVAILABLE to STREAM
---
Andrea Wolanin is a content creator and host for WGBH by day and a writer/director of weird films by moonlight. While she discovered British Comedy as a guttersnipe at her mother's knee, it wasn't until her grandmother introduced her to "Father Brown" that she realized her love for the mysterious and dramatic side of things.
---
If you enjoyed this post, wander over to The Period Films List. Also see Everything That Has Happened on Endeavour So Far.