Last Updated on June 21, 2020
Lucy Worsley journeys across Europe to visit the incredible locations  — beautiful palaces, castles and dramatic battlefields — where royal history was made, transforming herself into Queen Elizabeth I, Queen Anne, and Marie Antionette along the way.
We can come along, in "Lucy Worsley's Royal Myths & Secrets," premiering on PBS this summer.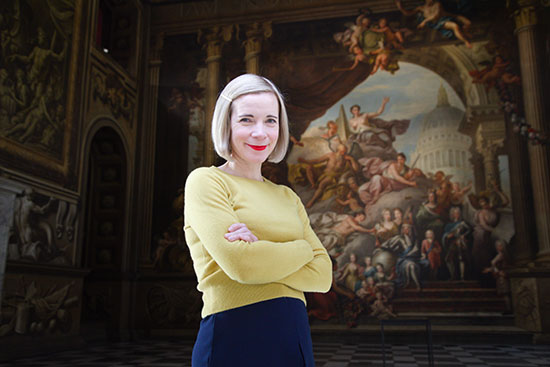 ---
To help keep this site running: Willow and Thatch may receive a commission when you click on any of the links on our site and make a purchase after doing so.
---
In the new BBC documentary TV mini-series, the beloved British historian and chief curator of the Historic Royal Palaces debunks popular myths about key events in British royal history. Elizabeth I, Queen Anne and Marie Antoinette: these three women helped forge the Europe we know today, but Worsley explains how their stories are riddled with inaccuracies. 
History is thought of as a definitive truth about the past, but is often misrepresented through rumor, speculation and sometimes outright lies. From the Spanish Armada, to the Formation of Great Britain, and the French Revolution, learn from the best how royal history is a mixture of facts, exaggeration, manipulation and mythology.
Or as Worsley puts it, a chorus of voices, each shouting out their own version of the stories of the past.
As always, check local listings for each of the following premiere dates. The series is also available June 22, 2020 with PBS Masterpiece Channel.
---
---
LUCY WORSLEY'S ROYAL MYTHS & SECRETS (2020)
Premieres Sunday, June 21 – July 5, 2020, 8:00 p.m. ET
---
---
Episode 1: Elizabeth I: The Warrior Queen
Premieres Sunday, June 21, 2020, 8:00-9:00 p.m. ET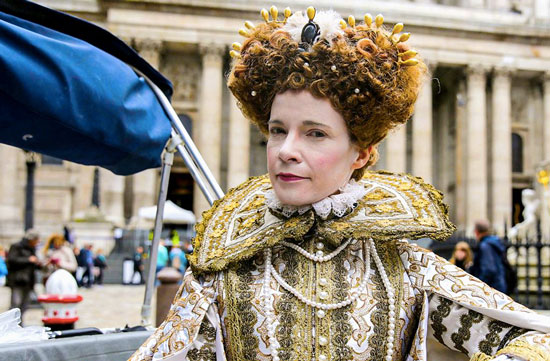 Join Lucy Worsley for an exploration of how Elizabeth I's image as a warrior queen, created by a series of myths and secrets about her victory over the Spanish Armada, shaped British national identity for centuries.
Travel to Tilbury, the location where Queen Elizabeth I delivered her famous speech to her troops who were assembled to defend the country against a Spanish invasion as she discovers how the history of the Spanish Armada has been manipulated and mythologised by politicians and artists for generations.
It's an inspiring tale of an underdog English navy defeating an 'invincible' Spanish fleet, the moment that set England on the path to imperial glory. Tales of Sir Francis Drake calmly finishing his game of bowls and Elizabeth I rousing her troops with the 'heart and stomach of a king' have become iconic. This, however, is a story full of fibs.
Lucy explores how Elizabethan propaganda spun this as a victory for the Protestant Virgin Queen. She then finds out how the Victorians celebrated it as the start of the British Empire, the point in time when Britain truly began to rule the waves.
Right up to the present day, the defeat of the Spanish Armada has been told and retold to show Britain as an island nation destined for greatness. But what if the story of that victory is built on sand?
---
---
Episode 2: Queen Anne: The Mother of Great Britain
Premieres Sunday, June 28, 2020, 8:00-9:00 p.m. ET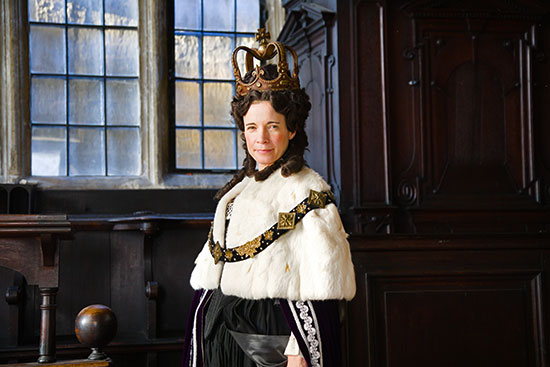 Before the 2019 release of The Favourite, many would confess to thinking "Queen Anne who?" This episode investigates why Queen Anne's powerful role in the forging of Great Britain has often been forgotten. Lucy Worsley shares the inside story of the salacious gossip about Anne's love life that helped destroy her image and legacy.
Queen Anne's reputation and legacy have been marred by a sustained campaign of historical fibs. When Queen Anne came to the throne in 1702, England looked set to be dominated by France and Spain.
But Anne fought bravely to help England become a leading European power. She also helped unite England and Scotland to create Great Britain.
Anne was shy and reclusive. At first, she was supported as queen by her childhood friend and 'favourite', Sarah Churchill. However, they increasingly clashed over personal tensions and politics.
When Sarah's cousin Abigail Masham became a lady-in-waiting, she began to replace Sarah in the queen's affections. In revenge, Sarah helped pen a bawdy ballad claiming Anne and Abigail performed 'dark deeds at night'. This led to endless rumours about Anne's sexuality that persist to this day.
In the end, Sarah was dismissed. Thirty years after Anne's death, Sarah took further revenge by publishing a tell-all story of her time as the queen's favourite. Her portrait of Anne, as a foolish and stubborn woman, has been taken on board by most historians. But Lucy finds it is full of fibs.
Hollywood used Sarah's version of history to create The Favourite (brilliant but less than accurate), destroying Queen Anne's reputation for a whole new generation. Lucy reveals Anne to have been a smarter, more successful queen than history has ever acknowledged.
---
Episode 3: Marie Antoinette: The Doomed Queen
Premieres Sunday, July 5, 2020, 8:00-9:00 p.m. ET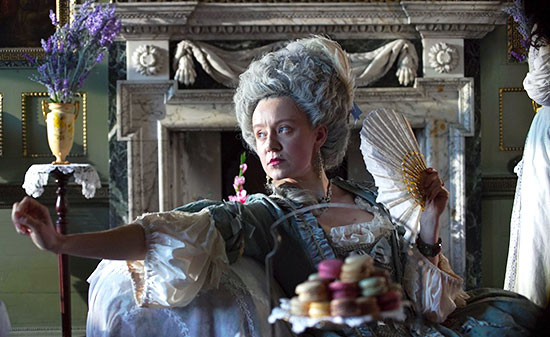 When the people rebelled against the royal family, and triumphantly created a new republic, Marie Antoinette's story was written, but it's one that is filled with distortions and exaggerations.
Lucy Worsley uncovers the myths and secrets that led the doomed queen to the guillotine.
Find out why Marie Antoinette is often blamed for causing the French Revolution by saying "let them eat cake" to her starving subjects, and much, much more: Worsley discovers that Marie Antoinette was not a passive victim and uncovers the myths and secrets that led her to the guillotine.
---
Word is that 3 more episodes of the series will be broadcast on PBS in the fall (subject to change). Stay tuned.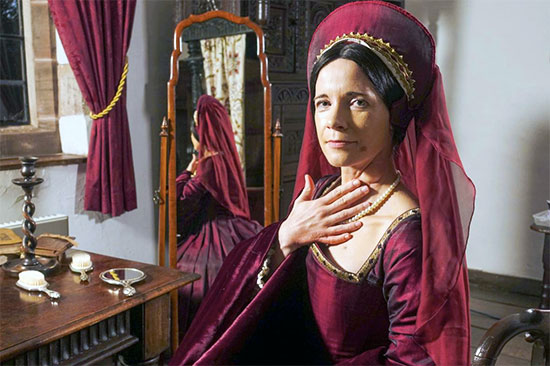 Among other things, in the additional episodes, Worsley digs into the truth behind Henry VIII's Protestant zeal and the English Reformation; did Anne Boleyn really lure Henry away from the Catholic faith? Lucy Worsley knows.
The host of several popular PBS specials, including A VERY BRITISH ROMANCE WITH LUCY WORSLEY, 12 DAYS OF TUDOR CHRISTMAS, VICTORIA & ALBERT: THE WEDDING, TALES FROM THE ROYAL BEDCHAMBER and more, Lucy Worsley is a royal historian, TV host, chief curator at Historic Royal Palaces (the charity which looks after the Tower of London, Hampton Court Palace, Kensington Palace and other historic places) and author of numerous books, including Queen Victoria: Twenty-Four Days that Changed Her Life, Jane Austen at Home, Eliza Rose, The Art of the English Murder and others.
See the full PBS Masterpiece Summer 2020 line-up for period drama fans.
---
If you enjoyed this post, wander over to The Period Films List. You'll also want to see our series of posts about the period dramas that have aired on PBS Masterpiece, the List of Period Dramas on Acorn TV in 2020.