Last Updated on January 9, 2021
"Portrait of a Lady on Fire" is both a celebration and a stark illustration of what it means to be a woman.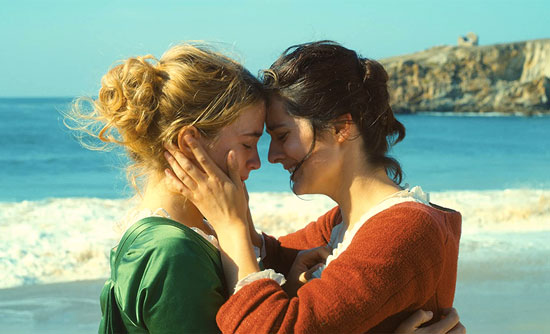 ---
To help keep this site running: Willow and Thatch may receive a commission when you click on any of the links on our site and make a purchase after doing so.
---
In her eighteenth-century romance, director Céline Sciamma has done something revolutionary: she's silenced men altogether.
---
---
Céline Sciamma has created an artistic antithesis of the male gaze so powerful that when audiences hear – or even see – a male character in "Portrait of a Lady on Fire," it's utterly jarring. Few men appear in the period drama, and even fewer have the privilege of speaking.
It isn't often enough that women dominate the conversation in cinema, and Sciamma is out to correct this. She succeeds with "Portrait of a Lady on Fire." 
The film, which takes place over the course of only a couple of weeks in the year 1770, tells the story of a young painter in France. Artist Marianne has been tasked with painting the portrait of Heloise, a woman living an isolated island in Brittany, and about to enter into the sacrament of marriage.
The challenge is, Heloise has refused to sit for a portrait for every other artist who has made an attempt. Marianne must then spend time with Heloise during the day, commit her image to memory, and paint the woman at night in private if she wishes to complete her assignment.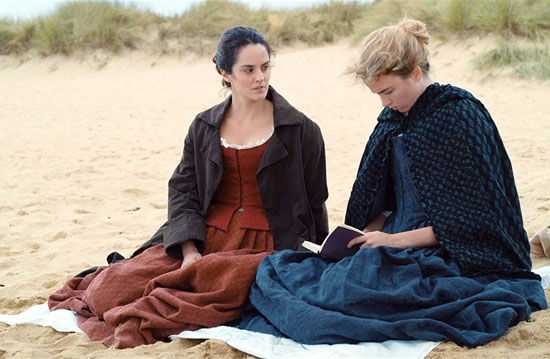 The two inevitably fall in love through the intimate experiment. The chemistry between Marianne and Heloise, played by Noemie Merlant and Adele Haenel respectfully, is not only believable, it feels completely natural. We as the viewer are privileged to watch these two women deepen their bond and we crave the connection just as they do. 
There is another relationship in the movie, however. "Portrait of a Lady on Fire" not only paints a picture of female romantic love but also female friendship as well.
Sophie, living and working in the same house as Heloise, finds herself not only joining the women on their outings but as an actively involved participant. And when Sophie is in need of help to get out of trouble, it's Marianne and Heloise who are the ones to assist.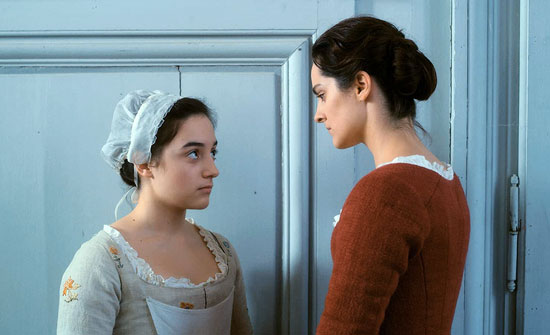 But Sophie is not at their level. While Sophie often finds herself in the same scenes as Marianne and Heloise, she is a maid. Sciamma touches upon class issues within the Georgian era, informing the viewer that Sophie might be their friend during these weeks of freedom but her status among them will not last.
The multifaceted representation of this friendship is charming. These women sit and talk of what we usually hear in movies such as this (marriage, men, class) but we also see them visit the beach. We see them play a rousing game of cards where they laugh over both their triumphs and their losses. We see them read ravenously from the myth of Orpheus and Eurydice (a myth that would later be used to compare our two lovers). This isn't just a film about female romance and sexuality. It's a film about female life, period.
Perhaps the most compelling scene is when the trio attends a bonfire outing where the women spontaneously sing in Latin (a song appropriately called Non Possum Fugere, or "I cannot flee," roughly translated). The song is a moving celebration, a gathering where women are able to use art to express their pain and daily sorrow. They may not have the ability to flee their circumstances, but they can create something beautiful out of it.
This scene is so memorable because for much of the film, there is no music. There is silence. The intention of this, Sciamma says, is to create music out of other elements. Nature or the sounds of movement take the place of a soundtrack. When we hear music, it's all the more meaningful.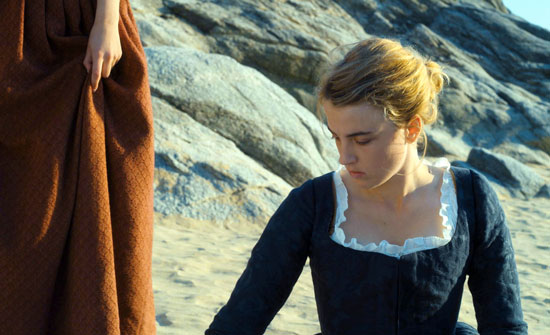 The same can be said about the presence of men in the film. Sciamma has seemingly inverted the rules of the Bechdel Test to make a point. When men dare to speak, the sound of the male voice is so strange and so uncommon it's almost frightening. What was Sciamma's intention there? It's left to audiences to decide. 
The film is a stunning portrait. What Sciamma has created is a triumphant portrayal of honest and brutal female life. After having a taste, audiences will no doubt crave more period dramas that satisfy like "Portrait of a Lady on Fire."
Portrait of a Lady on Fire is AVAILABLE to STREAM
Watch the TRAILER
Rate R for some nudity and sexuality 
---
Lauren Cutrone is an essayist and poet based in New Jersey. Her work can be found in Alcott's Imaginary Heroes: The Little Women Legacy and Women Speak: Portraits, Poetry, and Prose of the Feminine Experience, as well as online at websites such as The Mighty and HerStry. By day, Lauren works on the beautiful campus of Princeton University. By night, she's most likely reading, writing, watching "Jeopardy!," or pretending to be a contestant on "Great British Baking Show."
---
Be sure to see The Period Films List,with the best British, historical and costume dramas sorted by era. You'll also want to see our Gentleman Jack review, our review of Wild Nights with Emily, The Favourite and the list of Strong Women in Period Dramas.