Last Updated on January 11, 2022
Let's check in with Acorn TV, North America's largest streaming service specializing in British and international television to see which period dramas are available in 2021. 

---
To help keep this site running: Willow and Thatch may receive a commission when you click on any of the links on our site and make a purchase after doing so.
---
Below, you'll find which period dramas are new to Acorn this month, a list of period dramas added earlier this year, followed by a big list of other historical, costume, and period dramas that are streaming on Acorn TV in 2021.
We've sorted that last list into various categories like literary adaptations, mysteries, foreign language dramas, and movies and series set in a specific time period. 
You'll want to bookmark this page, as it will be updated all year as new movies and series in the genre are added. If you watch Acorn TV as an Amazon add-on channel, click on "Add to your WATCHLIST" at the end of each description to save these shows for future viewing.
---
---
Acorn TV offers a free trial for subscribers, so they can start to binge programming from its ever-growing slate of world-class mysteries, dramas and comedies from Britain and other countries. The free trial is available on the Prime Acorn TV Add-on Channel.
Alternatively, those interested can also sign up here on the Acorn TV website and use promo code WT30 for an extended 30-day free trial just for Willow and Thatch readers.
---
New for Period Drama Fans: November & December
---
---

Dalgliesh (2021)
Based on P.D. James's global bestsellers, this riveting mystery series stars Bertie Carvel (Jonathan Strange & Mr Norrell, Doctor Foster) as enigmatic Inspector Adam Dalgliesh. A recent widower and acclaimed poet, Dalgliesh employs his exceptional empathy and insight to plumb the darker depths of the human psyche while investigating complex crimes in 1970s England. An Acorn TV Exclusive. Read more about it. 
Premieres November 1, 2021 with the first two-part segment "Shroud For A Nightingale." The second two-parter of the series, "The Black Tower," releases November 8, and the third, "A Taste for Death," releases on November 15.
---

The Larkins (2021)
This exciting new adaptation of H.E. Bates' classic novel The Darling Buds of May follows the warm-hearted, wheeler-dealing adventures of the iconic Larkin family in the idyllic Kent countryside. Set in the late 1950s, each episode contains a story of the week concerning their personal family sagas, and the politics of their village life alongside series arc stories. An Acorn TV Exclusive. Read more about it. 
Starring Bradley Walsh (Law & Order UK), Joanna Scanlan (No Offence) and Sabrina Bartlett (Bridgerton).
Monday, December 13: Episode 1: There is excitement at the approaching May Day Fair, but Mariette drops a bombshell and the tax man comes calling.
Monday, December 13: Episode 2: With their wit, charm and a little bit of cunning, the Larkins woo Charley the Tax Man. Mariette agrees to put her plans on hold and stay for the summer. 
Monday, December 20: Episode 3: Ma, worried that Pop is working too hard, books a weekend in Margate. Charley (now fully ensconced in the Larkins household) and Mariette are left to mind the kids and sort out the new (huge and ghastly) TV aerial which is being delivered by the wily Wilf. 
Monday, December 27: Episode 4: News reaches Pop that the train station is to close. With the help of reluctant Miss Chand and villagers, Pop seizes the opportunity to save the railway and make money along the way. Mariette fights with Pauline, and Charley makes a big decision.
Further episodes of the 7-episode series premiere on Mondays; Season Finale January 17, 2022.
---
---
Newly Added Programs You May Also Like
---
---
Mary Berry's Country House Secrets: Mary Berry is given an exclusive invitation to some of the UK's most lavish country houses. Mary is whisked away from the well-trodden tourist paths to meet the families who own these exceptional homes and their knowledgeable, dedicated staff. Revealing life both upstairs and downstairs, she will visit the gardens, kitchens and private quarters, unearthing secrets that only friends and family usually get to see. (4 EPS, 2017) Add to your WATCHLIST Available Monday, December 6
Mary Berry's Country House at Christmas: In this sumptuous and heartwarming special, Mary Berry visits Harewood House in Yorkshire to meet its army of skilled staff and dedicated volunteers as they prepare the house for Christmas. With its Robert Adam interiors, Chippendale furniture and Capability Brown gardens, Harewood is one of the nation's most beautiful stately homes. Mary discovers how houses like Harewood celebrate Christmas on a grand scale and shows us how to make delicious modern recipes inspired by forgotten festive dishes of the past. (1 EP, 2018) Add to your WATCHLIST Available Monday, December 6
---
---
Also New for Period Drama Fans in 2021
---
---

A Suitable Boy (2020)
This BBC One sweeping period drama hit is the first television series directed by Academy Award-nominated film director Mira Nair (Monsoon Wedding, The Namesake) and is adapted by Emmy-winning screenwriter Andrew Davies (Pride & Prejudice, Les Miserables) of the eponymous global bestseller by Vikram Seth.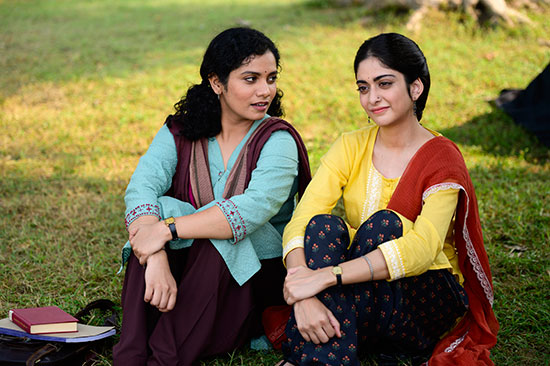 This intimate, epic tale of life and love set in vibrant 1950s India tells the story of a 19-year-old spirited university student, Lata Mehra, who comes of age in North India, at the same time as the country is carving out its own identity as an independent nation and is about to go to the polls for its first democratic general election. Lata seems to have her life already mapped out thanks to old traditions and an overbearing mother, who wants to find her a suitable husband, but torn between romance and responsibility and inspired by rebellious writers and daring new ideas, Lata is determined to decide her own future. Meanwhile, wayward Maan wants every drop of excitement from life, but when he becomes infatuated with the glamorous courtesan Saaeda Bai, the consequences could be catastrophic. (6 episodes)
Starring Tanya Maniktala, Ishaan Khatter, Tabu, Mahira Kakkar, Danesh Razvi, Namit Das, Mikhail Sen. 
---

The Crimson Petal and the White (2011)
This acclaimed Victorian drama based on the 2002 novel by Michel Faber follows the attempts of a young prostitute to improve her social standing and escape the poverty that threatens to destroy her. Having gained a reputation for not disappointing her clients, young, quick-witted prostitute Sugar yearns to leave her life behind and move up in society.
Her chance appears to arrive when she attracts the attention of William Rackham, the unwilling heir to a perfume empire, whose increasing debts and domestic trials have led him to search for other, more attractive diversions. But as they become involved, the pair soon find themselves caught up in events beyond their control. (4 episodes)
Starring Romola Garai, Chris O'Dowd, Amanda Hale, Shirley Henderson, Richard E. Grant.
---

Wartime Farm (Series 1)
From the acclaimed producers of Edwardian Farm, Victorian Farm and Victorian Pharmacy, Wartime Farm was watched by over 3 million viewers a week during its original eight-week run. In this BBC Two series, Alex Langlands, Peter Ginn and Ruth Goodman take on their biggest challenge yet: the running of a farm for a full calendar year, using only historical tools and materials from WWII – and mirroring the demands of an agricultural endeavor unparalleled in British history.
The series is a fascinating blend of war history, survival creativity and endurance. In "Wartime Farm Christmas" (Season 2), historian Ruth Goodman and archaeologist Peter Ginn return to Manor Farm in Hampshire to recreate the conditions of Christmas 1944. (9 episodes)

The Wipers Times (2013)
It's 1916 and British Captain Fred Roberts and his detachment discover an abandoned printing press in the ruins of Ypres, Belgium. Roberts has an idea – he will produce a newspaper to raise the spirits of his soldiers, taking their minds off ""the attentions of Messrs Hun and Co."" They call it The Wipers Times – after the army slang for Ypres – and fill it with spoofs, jokes, and subversive comedy. A hit with the troops on the Western Front, it also incurs the wrath of top brass who want it banned. Can Roberts' comic distraction to the mayhem of war survive? 
Based on the remarkable true story of a satirical newspaper published on the front lines of World War One, this poignant yet comedic drama revels in the extraordinary resilience of the human spirit in the face of overwhelming adversity, telling for the first time how these inspirational men used humor and wit to remain sane amidst one of the deadliest conflicts in modern history. 
Starring Ben Chaplin, Julian Rhind-Tutt, Michael Palin, Steve Oram, Patrick FitzSymons.
---

Danger UXB (1979)
Titled after the shorthand term for "danger–unexploded bomb," this gripping ITV series is about the men who served as part of a bomb disposal military unit during WWII. It was created and produced by John Hawkesworth (Upstairs Downstairs) and stars Anthony Andrews (King's Speech) as unit leader Lieutenant Brian Ash. Each hour-long episode follows the adventures of the Company who were based in Southeast London, showing the pressures, the problems, the horrors and the heartbreaks as the officers tackle one of the most difficult and dangerous jobs of the war under often quite appalling conditions.
The stories cover the Blitz, the struggles with the newer and more awkward types of bomb and the clearing of mines and coastal defenses before D-Day. They follow the Company's personal lives too, showing how the stresses and strains of their job affect their relationships with the wives and sweethearts who watch, wait and hope. (13 episodes)
Starring Anthony Andrews, Maurice Roëves, George Innes, Robert Pugh, Iain Cuthbertson.
---

The Flame Trees of Thika (1981)
Based on the beloved memoir by Elspeth Huxley, this BAFTA-nominated drama tells the story of a British family who relocate to British East Africa (now Kenya) in order to set up a coffee plantation in the early 1900s. Shot on location, this engaging series explores the trials and tribulations of the Grant family as they face everything from deadly animals to tensions with other colonists.
The story begins when a lion greets the horse-drawn carriage transporting Tilly and Elspeth to the site of the plantation. Tilly stares the lion down with the help of a poised shotgun, demonstrating her resolve to make a go of it in the rugged new land. The Grants construct a home with the help of Kikuyu locals, and befriend neighbors Hereward and Lettice Palmer, fellow Brits who have also settled in Kenya. Meanwhile, 11-year-old Elspeth revels in the land, the wildlife, and her new Kenyan friends. (7 episodes)
Starring Hayley Mills, David Robb, Holly Aird, Sharon Maughan, Ben Cross, John Nettleton.
---

The Secret History of the British Garden (2015)
World-famous gardener and horticultural expert Monty Don explores the stories behind four of the country's most important gardens in this BBC Two series, unpacking their fascinating secrets to reveal how the British garden has evolved over the past 400 years.
From Royal palaces of the 17th century, to wistful cottages of the 20th century, many of the world's most famous influential and important gardens were created in the UK. Follow Monty Don as he unearths plans, diaries, letters and paintings to gain a truly revelatory look at how our most treasured and iconic outside spaces have evolved. (4 episodes)
---

Just William (2010)
Based on the classic comedy classics by Richmal Crompton, this BBC series follows the exploits of mischievous 11-year-old William Brown (Daniel Roche, Outnumbered) and his band of adventurous "outlaws" in 1950s England. He reminds us of a time when the country really was the country – a time when children were as free as birds with nothing to feed on but their imaginations – a time when they could leave the house at breakfast and not come home until teatime.
Called a "charming romp" by The Guardian, this BAFTA-winning drama is voiced by Martin Jarvis who worked on the classic "Just William" recordings. Also starring Rebecca Front (Humans), Daniel Ryan (Home Fires), Lily James (Cinderella), Caroline Quentin (Doc Martin) and Warren Clarke (Poldark). (4 episodes)
---

Murdoch Mysteries (Season 14)
Set in the late 1890s and early 1900s, this top-rated series produced in Canada continues to explore the personal and professional developments in the lives of Detective William Murdoch, Dr. Julia Ogden (Hélène Joy), Inspector Thomas Brackenreid (Thomas Craig), Constables George Crabtree (Jonny Harris) and Henry Higgins-Newsome (Lachlan Murdoch), and Detective Llewelyn Watts (Daniel Maslany) as they tackle Toronto's toughest mysteries, from the serious and historic to the comical and unusual. Inspired by Maureen Jennings' novels, Murdoch Mysteries.
As season 14 begins, Detective Murdoch continues his inventive detective work with Ogden's unflinching support even after an investigation leads him to a family member that he never knew about. Brackenreid and Margaret's marriage, now on the mend, is tested once more, and Crabtree's relationship with Effie Newsome is threatened by a potentially volatile interloper. Family relations also loom large for Higgins now that Ruth is pregnant. Unfortunately, Watts' secret love affair faces dangerous scrutiny, while Violet Hart's now public liaison with a wealthy playboy causes social outrage. Season 14 features 11 episodes.
---

Ms. Fisher's Modern Murder Mysteries (Season 2)
A spinoff of the Australian sensation "Miss Fisher's Murder Mysteries," the swinging 1960's crime series "Ms. Fisher's Modern Murder Mysteries" follows the fearless and spirited Peregrine Fisher (Logie Award-nominated Geraldine Hakewill, Wanted), the niece of world-class adventuress and private detective Phryne Fisher, as she inherits a windfall from her famous aunt and sets out to become an exceptional sleuth in her own right.
Starring Geraldine Hakewill, Joel Jackson, Catherine McClements.
---

The Prime of Miss Jean Brodie (1978)

Geraldine McEwan (Agatha Christie's Marple) stars as imperious, unorthodox teacher Jean Brodie, who endeavors to fill her students, all impressionable young girls, with a love of art and as much self-confidence as she possesses. Set in Edinburgh in the 1930s, this seven-part series is adapted from the novel by Muriel Spark, who considered McEwan's performance the best portrayal of her iconic character.
Starring Geraldine McEwan, John Castle, Lynsey Baxter, Amanda Kirby, Vivienne Ross, Georgine Anderson.
---
---
Other Period Dramas on Acorn TV in 2021
---
---
The following list of historical, costume, period dramas currently streaming on Acorn TV is divided into categories: Adapted from the Novel, Set in New Territories, Set around The Great War & Second World War, Set in the 1950s and 1960s, Foreign Language Period Dramas, Period-set Comedy and Fantasy, For Fans of Sleuthing, and Related Documentaries and Docudramas. After that, we share any news about upcoming period dramas.
If you aren't already a subscriber, you can still watch these shows: Acorn TV offers a 7-day free trial on their website, and for the Acorn TV Add-on Channel.
---
---

Adapted from the Novel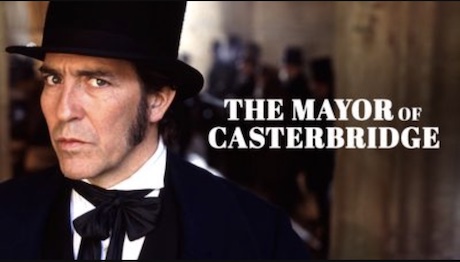 Anna Karenina: One of the greatest books of all time comes alive in this romantic saga based on Leo Tolstoy's novel. In 19th century Russia, aristocrat Anna Karenina (Helen McCrory, Peaky Blinders) has a passionate extramarital affair with the dashing Count Vronsky that could lead to both their ruin. Stephen Dillane and Mark Strong also star. Add to your WATCHLIST
The Black Velvet Gown: Adapted from Catherine Cookson's novel and set in 1830s Northumberland, this International Emmy Award-winning drama is the story of a mother and daughter facing the need to challenge and fight the prejudices of their age. Their destinies are shaped by the fact that they can read and write; this difference sets them apart and catapults them to a different destiny than would have otherwise been their lot. Add to your WATCHLIST
Doctor Finlay: Based on the classic stories by A.J. Cronin, this charming period drama follows Dr. Finlay (David Rintoul, Pride and Prejudice), who returns home after WWII to a rundown medical practice in a Scottish village. There, he confronts small-town politics as he advocates for change. Annette Crosbie and Oscar nominee Ian Bannen co-star. Add to your WATCHLIST
Fingersmith: An acclaimed BBC adaptation of the Sarah Waters novel. The lives of two young women collide in an engrossing Victorian thriller that alternates between the twisting back alleyways of Dickensian London and the cloistered gloom of a Gothic mansion. 2 episodes. Starring Imelda Staunton, Charles Dance, Sally Hawkins, Rupert Evans, Elaine Cassidy. Add to your WATCHLIST 
I, Claudius: Winner of an Emmy and numerous other awards, this BBC epic is a tale of ambition, debauchery, and intrigue based on the novels by Robert Graves. Rated one of the "100 Best TV Shows of All Time" by Time magazine, the series spans the history of the Roman Empire from Augustus through Claudius and stars Derek Jacobi, Patrick Stewart, Sian Phillips, Lindsay Duncan, John Hurt, and Brian Blessed. Add to your WATCHLIST
The Irish RM: Classic series based on the on the turn-of-the-century stories by Somerville and Ross. Peter Bowles (To the Manor Born) stars as Major Sinclair Yeates, a retired English army officer who becomes a Resident Magistrate in pre-independence West Ireland. Add to your WATCHLIST
The Mayor of Casterbridge: Ciarán Hinds stars in this award-winning adaptation of Thomas Hardy's classic novel of redemption and regret. In 19th-century England, a drunken farmworker auctions off his wife and baby girl. Horrified by his actions, he turns sober and prosperous, but his family's return decades later precipitates his downfall. Also starring James Purefoy and Polly Walker. Add to your WATCHLIST
The Mystery of a Hansom Cab: Based on the international bestselling novel by Fergus Hume, this twisty Victorian era period drama set in 1880s Melbourne starts with the murder of a man connected to wealthy benefactor, Mark Frettlby. The victim's romantic rival, Brian Fitzgerald, is arrested for the crime, but refuses to provide an alibi. His lawyer, Duncan Calton, and his wealthy fiancée, Madge Frettlby, are forced to search for the truth themselves in order to save his life. Their investigation not only uncovers a trail of secrets and scandal from opium dens and brothels to the cream of society, but their revelation threatens to tear Madge's family apart. Add to your WATCHLIST
Poldark: This epic saga created a sensation when it first aired on Masterpiece Theatre in 1975, drawing comparisons to "Gone with the Wind." Set in 18th-century Cornwall after America's War for Independence, Robin Ellis stars as Captain Ross Poldark, a young hero who returns home to find his estate in ruins, his inheritance gone, and his beloved Elizabeth (Jill Townsend) engaged to another man. Add to your WATCHLIST
Porterhouse Blue: Malcolm Bradbury's four-part adaptation of Tom Sharpe's classic comic novel about the fictional Porterhouse college in Cambridge, noted for its rowing, ancient traditions, feasting, crusty fellows and the dismal academic standards of its students. When the headmaster dies, the government appoints an old graduate as his successor – the politician Sir Godber Evans, who is determined to drag this bastion of privilege into the 20th century and announces a major break with six centuries of college tradition: Porterhouse will open its doors to scholars! Add to your WATCHLIST
The Scapegoat: Emmy winner® Matthew Rhys stars in this morally complex, darkly comic, and suspenseful film based on the novel by Daphne du Maurier. When unemployed teacher John runs into his doppelgänger, he ends up switching places with the wealthy but wicked Johnny. Also starring Eileen Atkins. Set in the UK in 1952 as Britain prepares for the coronation of Queen Elizabeth II. Add to your WATCHLIST
The Scarlet Pimpernel: This Emmy-nominated adaptation of the classic swashbucking tale stars Jane Seymour (Dr. Quinn: Medicine Woman) and Anthony Andrews (Brideshead Revisited). While enemies of the new French Republic are carried to off to the guillotine, more than a few of France's hated aristocrats have escaped execution thanks to the actions of a dashing young Englishman known as the Scarlet Pimpernel. Based on the first novel in a series of historical fiction by Baroness Orczy. Add to your WATCHLIST
War & Peace: This magnificent adaptation of Tolstoy's classic was filmed in six European countries by Oscar-nominated director Robert Dornhelm. Malcolm McDowell, Brenda Blethyn, Clemence Poesy, and Ken Duken star in this sumptuous adaptation of one of the world's greatest novels about four aristocratic families in Russia during the Napoleonic era. Add to your WATCHLIST
The Sleuthing section below also has numerous Agatha Christie adaptations, alongside other period-set mysteries based on books, like "The Secret Agent."

Set in New Territories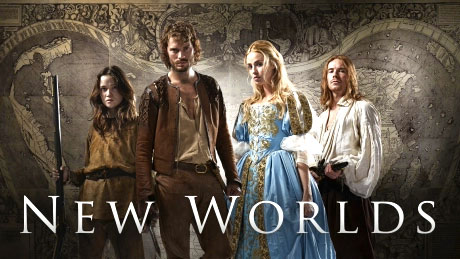 Dominion Creek: In 1897, the Connolly brothers-recent immigrants from Ireland-dream of striking it rich in the Wild West. When news reaches them of a fortune in the Yukon, youngest brother Samus heads north to the town of Dominion, leaving Tom and Pdraig no choice but to follow their wayward sibling. Add to your WATCHLIST
Jericho: In 1870s Yorkshire, recent widow Annie Quaintain (Jessica Raine, Call the Midwife, Wolf Hall) is forced to sell her house and possessions to pay off her late husband's debts. Penniless and shunned by society, Annie sets up a lodging house in Jericho, a lawless shanty town full of rough and rowdy workers. Add to your WATCHLIST
New Worlds: Jamie Dornan stars in this lavish period drama set in England and the American colonies during the 1680s. A gripping tale of love, loss, and the human price paid in the struggle for liberty, New Worlds also stars Joe Dempsie, Jeremy Northam, Tom Payne, and Donald Sumpter. Add to your WATCHLIST

Set around The Great War & Second World War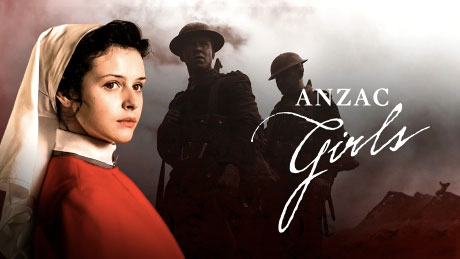 And Then There Were None: On the brink of World War II, 10 troubled strangers are invited to an isolated island–and targeted for death, one by one. Based on the bestselling crime novel of all time by Agatha Christie, this period mystery boasts an all-star cast including Charles Dance, Sam Neill, Miranda Richardson, Anna Maxwell Martin, Toby Stephens, Burn Gorman, Noah Taylor, and Aidan Turner. Add to your WATCHLIST
ANZAC Girls: A series recounting the true-life stories of Australian and New Zealand army nurses during World War 1. This richly-detailed Australian series recounts the largely untold stories of five brave Australian and New Zealand army nurses who travelled halfway across the world to serve in World War 1. Full of romantic notions, they face the carnage of Gallipoli and the Western front, horrific living conditions, prejudice, and devastating personal loss. Rising to meet the challenge, they find love and lasting friendship. Based on Peter Rees' book "The Other ANZACS," drawing on the real nurses' letters, journals, and historical records, this acclaimed miniseries tells the harrowing, life-affirming stories of these unsung heroines. Add to your WATCHLIST
Bomb Girls: Set during World War II, "Bomb Girls" tells the remarkable stories of women who risked their lives in a munitions factory as they build bombs for the European front. Liberated from social and cultural restrictions, they embrace their newfound freedom – changing their lives and the world around them — forever.  Starring Meg Tilly, Jodi Balfour, Charlotte Hegele, Ali Liebert, Anastasia Phillips. Add to your WATCHLIST
Close to the Enemy: An all-star cast including Jim Sturgess, Alfred Molina, Angela Bassett, Alfie Allen, and Lindsay Duncan anchors this lavish British drama set in a bomb-damaged London hotel during the aftermath of WWII. Intelligence officer Callum Ferguson must complete his last task for the Army: convince captured German scientist Dieter Koehler to work with the British government. Add to your WATCHLIST
Foyle's War: Combining historical accuracy with compelling mysteries, this award winning British series is a must-watch. Michael Kitchen stars as Christopher Foyle, the upright, laconic detective tasked with investigating cases on the home front as WWII ravages the social fabric of his coastal community. Add to your WATCHLIST
Land Girls (2009): Follow the lives, loves and highs and lows of four members of Britain's Women's Land Army who are working at the Hoxley Estate during World War II. They soon discover that their decision to serve their country will change their lives forever. The four girls in this BBC period drama each have their own reasons for signing up – patriotic Joyce wants to "do her bit," argumentative Nancy is there under sufferance, and sensible Annie joined so that her younger sister Bea could escape an abusive father. Add to your WATCHLIST
Restless: This Emmy-nominated BBC drama is a tale of passion, duplicity, and betrayal. boasts a terrific cast. Ruth Gilmartin (Michelle Dockery, Downton Abbey) is stunned to learn that her mother (Charlotte Rampling, Broadchurch), has been living a double life. Her real name is Eva Delectorskaya, and she worked as a spy for the British in the 1940s. Read our review. Add to your WATCHLIST
Also see "Doctor Finlay," listed in the Adapted from the Novel section above. 

Set in the 1950s and 1960s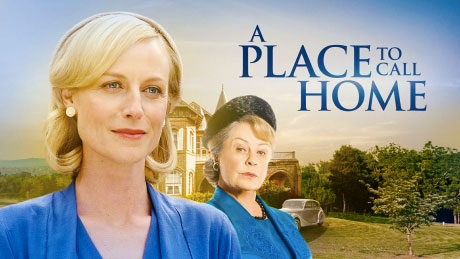 A Place to Call Home: This binge-worthy saga is brimming with secrets, passion, romance, and intrigue. Over six addictive seasons, "A Place to Call Home" explores the ties that hold families together and the betrayals that can tear them apart. Read our interview. Add to your WATCHLIST
The Hour: Set in the 1950s, this Emmy-winning and Golden Globe-nominated BBC drama delves into the high-stakes world of TV news. Ben Whishaw, Romola Garai, and Dominic West headline an all-star cast that includes Anna Chancellor and Peter Capaldi. Read our review. Add to your WATCHLIST
The Indian Doctor: This uplifting and charming period drama from the BBC follows an Indian doctor (Sanjeev Bhaskar) who moves to a small Welsh village in the early 1960s. As he and his upper class wife (Ayesha Dharker, Indian Summers) adjust to life in the mining town, they start to change the community–and the community changes them. Add to your WATCHLIST
Jericho of Scotland Yard: Robert Lindsay stars as Chief Inspector Michael Jericho of Scotland Yard, a respected, uncompromising, and forward-thinking detective investigating high-profile murders in 1950s London. Set during a fascinating period of Britain's social history, the series is more than a whodunnit, offering a peek at the explosion of shifting attitudes after the Second World War. Add to your WATCHLIST
Also see "Ms Fisher's Modern Murder Mysteries" in the Sleuthing section below.

Foreign Language Period Dramas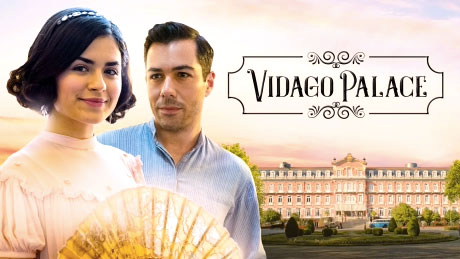 The Life of Verdi: Giuseppe Verdi was born in 1813 and lived until 1901, a life that spanned nearly a century of considerable political and personal turmoil. This 1982 biographical television miniseries, as seen on PBS's Great Performances, dramatizes the life of this classic Italian composer known for operas including La Traviata, Rigoletto, and Aida. Italian with English subtitles. Add to your WATCHLIST
Vidago Palace: Nominated for numerous European TV awards, this Portuguese-language romantic saga is set in 1936 at the opulent Vidago Palace hotel, a haven for Europe's elite from the Spanish Civil War erupting across the border. Young aristocrat Carlota is engaged to marry the wealthy César and save her family from bankruptcy, but when she falls for the son of the hotel's concierge, she must decide her destiny. Add to your WATCHLIST

Period-set Comedy and Fantasy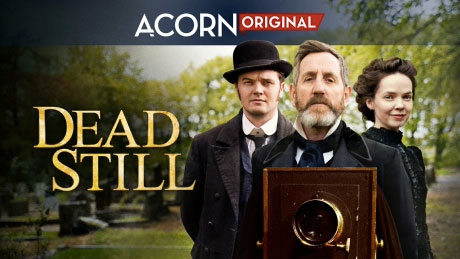 Anglo Saxon Attitudes: This biting satire based on the acclaimed novel skewers British hypocrisy, Richard Johnson (The Camomile Lawn) plays a historian coming to terms with his life's folly and the affair he had with his best friend's fiancee (Tara Fitzgerald). Co-starring Daniel Craig in one of his first roles. Available only with the Prime Acorn TV Add-on Channel. Add to your WATCHLIST
Dead Still: A six-episode Victorian era crime drama and Acorn Original. Set in 1880s Ireland, this darkly comic murder mystery follows renowned memorial photographer Brock Blennerhasset (Michael Smiley), who makes a living out of taking photos of the dead in the Victorian era of "postmortem photography." Blennerhasset becomes targeted as a possible suspect in a series of murders and with his family put in harm's way, tenacious detective Frederick Regan (Aidan O'Hare) drags him into an investigation of Dublin's criminal underbelly to track down the real serial killer before he strikes again. Inspired by a true-life Irish tradition in the 1800s, this series also stars Kerr Logan (Alias Grace) and Eileen O'Higgins (Brooklyn, Mary Queen of Scots). Read our REVIEW. Add to your WATCHLIST
Decline and Fall: This acclaimed BBC adaptation of Evelyn Waugh's (Brideshead Revisited) novel follows Paul Pennyfeather (Jack Whitehall), an unassuming Oxford theology student whose expulsion finds him working under headmaster Fagan (David Suchet, Poirot) at a third-rate private school in Wales. Add to your WATCHLIST
Terry Pratchett's Going Postal: In this lavish made-for-TV adaptation of Terry Pratchett's novel–part of the bestselling, delightfully surreal Discworld series–con man Moist von Lipwig (Richard Coyle) is caught by the law and given two choices: suffer a painful death or take over a derelict post office. Claire Foy (The Crown), David Suchet (Poirot), and Charles Dance (Game of Thrones) also star. Add to your WATCHLIST

For Fans of Sleuthing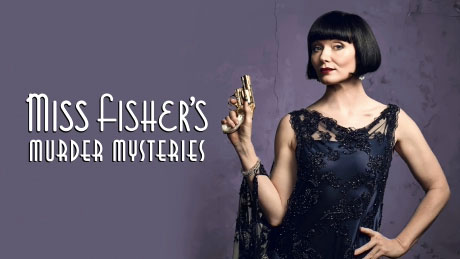 Agatha Christie Hour: From renowned mystery writer Agatha Christie come these tales of intrigue and romance set in Art Deco-era England. These classic adaptations feature star-studded casts, including John Nettles, Amanda Redman, Stephanie Cole, and Rupert Everett. Add to your WATCHLIST
Agatha Christie's Partners in Crime: Jessica Raine (Wolf Hall, Call the Midwife) and David Walliams (Little Britain) star in these delightful adaptations of Agatha Christie's Tommy and Tuppence mysteries. Set in Cold War Britain, the bickering, bantering couple find themselves embroiled in a series of mysteries and espionage plots. Add to your WATCHLIST
Agatha Christie's The Witness for the Prosecution: An all-star cast including Kim Cattrall, Andrea Riseborough, Toby Jones, and David Haig feature in this acclaimed TV movie based on Agatha Christie's timeless murder mystery. Set in 1920s London, this is a sumptuous adaptation. Add to your WATCHLIST
Foyle's War: Combining historical accuracy with compelling mysteries, this award winning British series is a must-watch. Michael Kitchen stars as Christopher Foyle, the upright, laconic detective tasked with investigating cases on the home front as WWII ravages the social fabric of his coastal community. Add to your WATCHLIST
Miss Fisher and the Crypt of Tears: In this lighthearted feature film, Essie Davis returns in the role as the slinky, seductive and risk-taking Melbourne sleuth The Honourable Miss Phryne Fisher embarking on an exhilarating new journey of mystery and mayhem through exotic 1920s British Palestine and the opulence of grand London manors. In 1929 Jerusalem, Phryne's rescue of a young Bedouin girl leads her on a globe-trotting adventure to uncover priceless treasures, wartime secrets, and an ancient tomb bearing a terrible curse, with the help of handsome detective Jack Robinson. Starring Essie Davis, Nathan Page, Ashleigh Cummings, Rupert Penry-Jones, Miriam Margolyes. Read more about it. Add to your WATCHLIST
Miss Fisher's Murder Mysteries: This stylish and sexy period mystery stars Essie Davis as Phryne Fisher, a thoroughly modern woman operating in a mostly male world. Set in 1920s Melbourne, the series follows the glamorous lady detective as she goes about her work with a pistol close at hand and, more often than not, a male admirer even closer. Add to your WATCHLIST
Ms Fisher's Modern Murder Mysteries: In this spin-off to the wildly popular Australian mystery series, Phryne Fisher's long-lost niece, Peregrine, decides to follow in her stylish footsteps as a lady detective for a new era. With the help of the handsome, straitlaced Detective James Steed and a group of accomplished women, Peregrine investigates murders in 1960s Melbourne. Read our REVIEW. Add to your WATCHLIST
Murdoch Mysteries: In this beloved, award-winning Canadian series, Detective William Murdoch solves turn-of-the-century Toronto's most intriguing mysteries with the help of Constable Crabtree, Dr. Julia Ogden, and Inspector Brackenreid. Read more about it. Add to your WATCHLIST
The Secret Agent: In this thrilling BBC adaptation of Joseph Conrad's timeless novel, Golden Globe nominee Toby Jones stars as Anton Verloc, an unassuming Soho shopkeeper. Unbeknownst to even his loyal wife, Winnie, Verloc also works for the Russian embassy as a spy. Add to your WATCHLIST
Also see "Dead Still" in the Comedy section above. 

Related Documentaries and Docudramas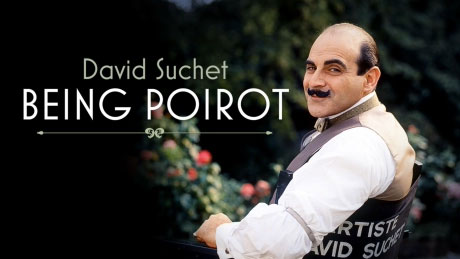 The 1900 Island: A living history BBC series following four families who experience life as it was in a Victorian-era fishing village on the dramatic and wild tidal island of Llanddwyn off the coast of Anglesey in the start of the 20th century. It's a time of hand to mouth existence as these families come face to face with the harsh realities of one of the toughest ways to make a living in 1900 Britain. They must adapt quickly to their new way of life, but bad weather, lack of experience and limited rations lead to hunger and frustrations. Add to your WATCHLIST
A Music Lover's Guide to Murdoch Mysteries (TV Special): Acorn TV typically delights fans with the new season of "Murdoch Mysteries" on Christmas Eve, but production has been delayed this year due to COVID-19. So the producers of this long-running, award-winning Canadian series have created a behind-the-scenes music special with a seven-piece ensemble from the Toronto Symphony Orchestra to perform a concert of Murdoch-era music (circa early 1900s.) Add to your WATCHLIST
A Stitch in Time: Fashion is the mirror of history, said Louis XIV. Fusing biography, art, and history, this BBC documentary series explores the lives of historical figures through the clothes they wore. Fashion historian Amber Butchart looks for clues within the portraits, while costumer Ninya Mikhaila reconstructs a range of garments using only period techniques. Add to your WATCHLIST
The Badness of King George IV: Docudrama. George IV's style and taste defined the Regency period, but as Prince Regent and as King, his extravagance and self-indulgence attracted ridicule, derision and hatred. Using an imaginative blend of drama and documentary, this film tells the story of Britain's most unpopular and out-of-touch monarch played by Oliver Ford Davies. Using contemporary sources, the program pictures a dying, drug-addled King as he relives key events from his colorful life, haunted by the words of his critics. Robert Glenister plays the "Hellbound" (George's word for his critics), who torments him with his failings. Add to your WATCHLIST
Being Poirot: After 25 years of playing one of television's most beloved characters, David Suchet attempts to discover why fans have gravitated toward the great Hercule Poirot for all these years and shares his experience of portraying the iconic, enigmatic detective. Add to your WATCHLIST
The Brilliant Bronte Sisters: The Brontës' works emerged out of the brutal Yorkshire moors to change English Literature forever. Today, their groundbreaking masterpieces remain a compulsive feature of school curriculums the world over. Actress Sheila Hancock, CBE paints vivid portraits of these exceptional women writers and examines the impact of their legacy. Sheila's journey starts in the Yorkshire village of Haworth and the brutal moors that inspired Emily Brontë's "Wuthering Heights," moves on to Brussels, where Charlotte Brontë developed the writing style that made "Jane Eyre" an enduring masterpiece, and ends in Scarborough, the last resting place of Anne Brontë.  Sheila meets leading authorities on the Brontës, as well as modern artists who have been inspired by their work. Delving through priceless artifacts and manuscripts, Sheila sheds new light on these remarkable and world-famous women. Add to your WATCHLIST
Churchill: Blood, Sweat & Oil Paint: This insightful BBC special chronicles the fascinating untold story of Winston Churchill's lifelong love for painting, investigated by renowned presenter Andrew Marr. He meets Churchill's descendants and explores the connections between his private passion for painting and his public career as politician and statesman. Add to your WATCHLIST 
Coast and Country: RAILWAYS: Host Julia Bradbury takes viewers on a BBC outdoor adventure to historic railways lines across England, Scotland and Wales. Follow the old tracks and explore the overgrown cuttings and ancient viaducts of Britain's lost rail empire as we discover how the rise and fall of the railways has altered lives and localities across the UK. Through stunning landscapes and urban backstreets, each contrasting journey has a unique story to tell and offers insight into industrial Britain – from the limestone cliffs, tunnels and soaring viaducts of the Midland Railway to the pioneering tramways and crumbling engine houses of Cornwall. Add to your WATCHLIST 
Digging for Britain: In this captivating documentary series, Professor Alice Roberts visits archaeological excavations around the U.K. over a yearlong period, linking together the results of digs and investigations of the country's history. Among the astonishing – and occasionally disturbing –stories explored: the thickening mystery of 97 baby skeletons found by the Thames, a Cambridgeshire site called the Pompeii of the Bronze Age provides an unparalleled glimpse of life 3,000 years ago; Marden Henge, where communal sweat lodges and feasting remains illuminate the lost rituals of Stonehenge; Trellech, an enormous lost Welsh city discovered seven centuries after it disappeared from historical record; and Kent's Cavern, where Britain's earliest human remains have been found. Add to your WATCHLIST 
Edward & Mary: The Unknown Tudors: Written and hosted by Dr. David Starkey (Beyond the Walls: in Search of the Celts), this documentary is the compelling story of two of England's most striking monarchs: a brother and sister, tied by blood and affection, and torn apart by religion, power, and some of the bloodiest episodes in English history: Mary was the first born child of Henry VIII and for 20 years she was heir to her adored father. Then came the birth of her little half-brother Edward, and Mary found herself cast into the shadows, ignored by her father and declared illegitimate.  Mary ended up becoming England's first reigning Queen since Matilda, and who is best known to generations of British schoolchildren as Bloody Mary. Add to your WATCHLIST 
Elizabeth I & Her Enemies: Queen Elizabeth I was one of England's greatest monarchs, but she spent her life surrounded by enemies. Presenters Dan Jones (Britain's Bloody Crown) and Suzannah Lipscomb (Hidden Killers) tell this dramatic tale of jealousy, betrayal, and ambition, with Lily Cole (Snow White and the Huntsman) portraying Elizabeth in the key clashes that shaped her life. Add to your WATCHLIST
Heavenly Gardens: In this BBC One series, garden aficionado Alexander Armstrong and garden designer Arit Anderson visit six spectacular sacred UK gardens that symbolize beauty, joy and hope: from The Bishop's Palace in Somerset to Pluscarden Abbey in the Highlands of Scotland; from Cambridge University's stunning Botanical Gardens to Alnwick Castle's restored gardens in Northumberland; from Scone Palace's gardens of kings in Perthshire to Sudeley Castle's sacred connections in the Cotswolds. Add to your WATCHLIST
Keeping the Castle: Living in a castle seems like a fairytale come true, but for these Irish aristocrats, keeping the family home up to scratch can often feel more like a nightmare. From hosting weddings and location shoots for TV shows to the ever-increasing financial challenges of maintaining aging edifices, discover the unique joys and surprising woes of owning grand, historic estates in this BBC docuseries. Add to your WATCHLIST
Mount Stewart – The Big House Reborn: This fascinating documentary series grants exclusive access to capture the trials and tribulations of the £8 million restoration of Mount Stewart in Northern Ireland. Filmed over 3 years, see this National Trust-owned 18th Century neo-classical manor house and its extensive gardens restored to their former glory. For more than 200 years, The Mount Stewart House was the luxurious summer home of one of the most influential political and land-owning dynasties in Ireland. Add to your WATCHLIST
Muse of Fire: A Shakespearean Road Movie: As schoolboys, Giles Terera and Dan Poole were made to feel that Shakespeare wasn't for them – as actors, they now feel very differently. This documentary follows Dan and Giles over the course of four years on their extraordinary journey around the world trying to get to the heart of the greatest storyteller of all. Along the way, they meet acting royalty, including Dame Judi Dench, Sir Ian McKellan, Ewan McGregor, Ralph Fiennes, and Jude Law. Add to your WATCHLIST
Narnia's Lost Poet: The Secret Lives & Loves of C.S. Lewis: C.S. Lewis's biographer, A.N. Wilson, goes in search of the man behind Narnia – the bestselling author who died on the same day as JFK's assassination, and whose private life was very secretive. Even his best friend J.R.R. Tolkien didn't know of his marriage to an American divorcée late in life. Add to your WATCHLIST 
Poirot: Super Sleuths: Go behind the scenes of the beloved series starring David Suchet as Hercule Poirot, Agatha Christie's most famous detective. In this delightful documentary, the cast, crew, and a variety of experts discuss adapting Christie's works and explore Poirot's widespread appeal. Add to your WATCHLIST
Pride and Prejudice: Having a Ball: This BBC documentary celebrating the 200th anniversary of Pride and Prejudice reveals the hidden world behind one of the greatest love stories of all time by re-staging an early 19th Century Regency ball at Chawton House, the grand estate of Jane Austen's brother in an idyllic corner of the English countryside. With Amanda Vickery and Alastair Sooke. Add to your WATCHLIST
Prince Charles: Inside the Duchy of Cornwall: Go behind the scenes of the historic Duchy of Cornwall during the year that HRH Prince Charles celebrates a half-century at the helm of this 700-year-old royal estate. With exclusive access to Prince Charles, as well as interviews, this documentary series provides a moving, candid and often humorous insight into a uniquely British institution. It includes scenes with Camilla Parker-Bowles, Duchess of Cornwall and Prince William, Duke of Cambridge. 2 episodes. Add to your WATCHLIST
The Real Prince Philip: This documentary celebrates the life and achievements of Prince Philip, emphasizing the role his military experiences played in his later achievements, and suggesting that his admirable ethos of "service" and "duty" was forged during his impressive Naval career. The film draws upon a rare interview with the Duke of Edinburgh on his Second World War experiences, archival footage from around the world and interviews with historians and royal experts about key moments in his life. Add to your WATCHLIST
A Royal Tour of the 20th Century: The British royal family has been at the center of the 20th century's most iconic moments – two world wars, the end of empires, coronations, weddings, glittering tours, fashion and scandals – a century that saw the Windsors' influence and participate in a wealth of defining historical moments, firmly making their mark on this important period of modern history. Through rarely-seen archival footage, viewers follow the official tours and state visits, discover the stories of far flung places, glimpse into the lives of those born of royal blood and the history of the destinations, and why it made them symbolic locations on the royal touring map. Add to your WATCHLIST
She-Wolves: England's Early Queens: Hosted by Dr. Helen Castor and filmed on location in England and France, this captivating BBC series explores the lives of seven English queens who challenged male power, the fierce and fiery reactions they provoked, and whether, in fact, much has changed. Add to your WATCHLIST
Tales of Irish Castles: This six part series explores the great stories, legends and characters associated with the most beautiful, notorious and historical castles across Ireland – in Dublin, Trim, Blarney, Limerick, Carrickfergus, Kilkenny, Birr and more. Hosted by Simon Delaney, the series takes the audience on an incredible journey throughout the island of Ireland – where more castles were built than in the rest of the British Isles combined. Add to your WATCHLIST
Treasure Houses of Britain: Hosted by Selina Scott, this documentary series offers rare access to five of Britain's finest stately homes – Burghley House, Chatsworth, Blenheim Palace, Holkham Hall and Boughton House, and marks the first time they were filmed in 3D. These 5 episodes shed light on these well-loved, spectacular buildings, as well as their treasures that tell human stories: from the tapestries the First Duke of Marlborough commissioned to celebrate his triumph at the Battle of Blenheim, to the Italian pietra dura cabinet which the Medici gave to the owners of Burghley – the greatest Elizabethan house in England. Add to your WATCHLIST 
Victorian Farm: Frozen in time, lost in Victorian rural England, the Acton Scott Estate in Shropshire is the setting for this landmark BBC Two observational series. In a unique project, historian Ruth Goodman and archaeologists Alex Langlands and Peter Ginn immerse themselves in the life of the Victorian farmer. Using the antique tools and machinery collected by the Acton family over the centuries and laboring for a full calendar year, the team rediscover a forgotten world of skills, craft and knowledge – assisted by the ever-dwindling band of experts who try to keep such crafts alive – providing a fascinating insight into a pivotal time in agricultural history. With Ruth Goodman, Alex Langlands, Peter Ginn. 6 episodes. Add to your WATCHLIST
Victorian Farm: Christmas: Following the success of BBC Two's "Victorian Farm" series, three more one-hour specials look at the lives of 19th Century farmers. Filmed in and around the Acton Scott Estate in Shropshire, historian Ruth Goodman and archaeologists Alex Langlands and Peter Ginn return to the Estate to tackle an array of new farming tasks; to explore life in the wider working countryside; and discover in depth how the Victorians created the celebration of Christmas as we know it today – from greeting cards and Christmas Carols to the rich array of festive food they put on the table. Add to your WATCHLIST
Victorian House of Arts & Crafts: In this illuminating living history series, a group of 21st-century crafters move into a commune in the Welsh hills that recreates life during the late 1800s Arts & Crafts movement. Over their month-long stay, they renovate four rooms in the house using original Victorian tools and techniques and no present-day technology. Add to your WATCHLIST
Vintage Roads: Great and Small: Christopher Timothy and Peter Davison, stars of "All Creatures Great & Small," host this journey into the golden age of motoring. Getting behind the wheels of a classic car, they set out on a series of road trips along beautiful vintage roads to experience the thrills of the era when people first fell in love with the motor car and when the open road was a gateway to adventure and exploration. Add to your WATCHLIST
Vintage Roads Great & Small (Season 2): Presented by Christopher Timothy and Peter Davison (All Creatures Great and Small), this series is a light-hearted and inspiring celebration of early motor car travel and explores the history and heritage found along Britain's vintage highways. This series delves into the period when motor cars first appeared on the scene, and in between the two World Wars when car ownership rose from a few hundred to two million, allowing drivers the freedom to explore the remotest corners of Britain for the first time. The series illustrates how the car has transformed facets of everyday life across the British Isles. Add to your WATCHLIST 
Wainwright Walks: Expert walker Julia Bradbury explores four favorite walks in England's Lake District region of famed author, Alfred Wainwright. Featuring stunning aerial footage, each episode centers on iconic locations in Wainwright's best-selling series of walking books – which he wrote, illustrated and published himself. Wainwright's Pictorial Guides to the Lakeland Fells became known as the perfect city escape guide, which is still highly popular today. Add to your WATCHLIST
The Yorkshire Vet (Series 1 – 9): Get a glimpse of the true story behind "All Creatures Great and Small," the classic BBC TV series by British veterinary surgeon and author Alf Wight, known worldwide as James Herriot. This documentary series profiles the dedicated team of staff at Skeldale Veterinary Centre, Wight's original practice in Thirsk, North Yorkshire founded in 1940. With exclusive access to Julian Norton, The Yorkshire Vet, as well as his partner and Alf's former trainee, Peter Wright and their staff, viewers get to follow the day-to-day comings and goings and meet their clientele – both two-legged and four-legged! This center may have moved from the original premises to a purpose-built facility, but the heart and soul of this historic veterinary practice are very much alive and beating. Add to your WATCHLIST 
The Yorkshire Vet Countryside Specials: Get a glimpse of the true story behind "All Creatures Great and Small," the classic BBC TV series by British veterinary surgeon and author Alf Wight, known worldwide as James Herriot. This documentary series profiles the dedicated team of staff at Skeldale Veterinary Centre, Wight's original practice in Thirsk, North Yorkshire founded in 1940.  With exclusive access to Julian Norton, The Yorkshire Vet, as well as his partner and Alf's former trainee, Peter Wright and their staff, viewers get to follow the day-to-day comings and goings and meet their clientele – both two-legged and four-legged! This center may have moved from the original premises to a purpose-built facility, but the heart and soul of this historic veterinary practice are very much alive and beating. 4 episodes. Add to your WATCHLIST 
---
If you enjoyed this post, be sure to see The Period Films List, with British, historical and costume dramas sorted by era.