Last Updated on November 23, 2020
How exciting! In a major coup for North America's largest streaming service for British TV, Acorn TV has secured the US and Canadian rights to the highly sought-after BBC Studios/Lookout Point production of "A Suitable Boy." Told with "wit, clarity and love," the period drama revolves around Lata, a university student in 1950s India who doesn't want to marry her mother's idea of "a suitable boy."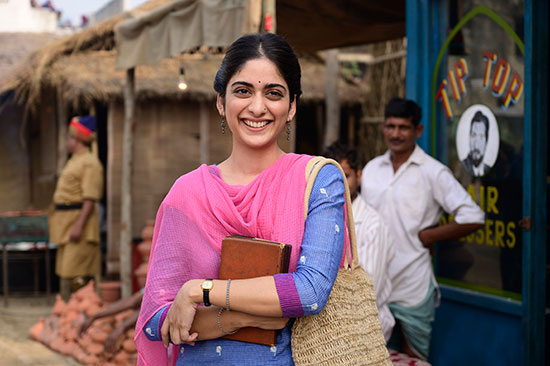 ---
To help keep this site running: Willow and Thatch may receive a commission when you click on any of the links on our site and make a purchase after doing so.
---
Torn between family duty and the excitement of romance, nineteen year old Lata embarks on her own epic journey of love and self-discovery. 
Based on the classic novel of the same name by Vikram Seth, who is an Executive Producer, the six-part BBC drama is adapted by two-time Emmy® winning screenwriter and executive producer Andrew Davies and directed by internationally acclaimed, Academy Award-nominated film director Mira Nair in her television series debut.
Read on for more information about this sweeping and cinematic period drama, the premiere date, and to watch the trailer.
---
---
This may be the perfect thing for those missing "Indian Summers" who also like romance and family sagas: the first-ever screen adaptation of "A Suitable Boy" has been penned as a BBC period drama, by Andrew Davies (Pride and Prejudice, War and Peace, Les Misérables).
The six-episode mini-series is based on the novel by Vikram Seth about four large families living in India in 1951. At their center is Lata (played by rising star Tanya Maniktala), who is coming of age in North India at the same time as the country is carving out its own identity as an independent nation and is about to go to the polls for its first democratic general election.
Lata seems to have her life already mapped out thanks to old traditions and an overbearing mother who wants to find her a suitable husband. Inspired by rebellious writers and daring new ideas, Lata is determined to decide her own future in a newly independent India, boldly breaking free of its past.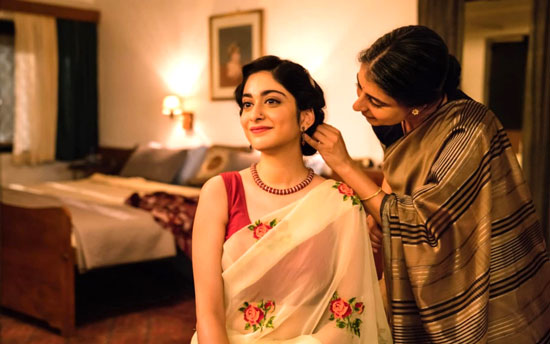 "A Suitable Boy" promises to be romantic, funny, moving and relatable, fired by Andrew Davies' mastery of plot and character. Davies said he was "truly thrilled to be chosen by Vikram Seth to adapt his masterpiece for the screen. It's a charming, almost Austenesque story, with a delightfully relatable heroine, set against the turbulent background of India in the years following Partition." (Davies knows his Austen – over the years he has written the screenplays for "Pride and Prejudice," "Emma," "Northanger Abbey," "Sense & Sensibility," and "Sanditon.")
The vast, panoramic tale charts the fortunes of the families and explores India and its rich and varied culture at a crucial point in its history.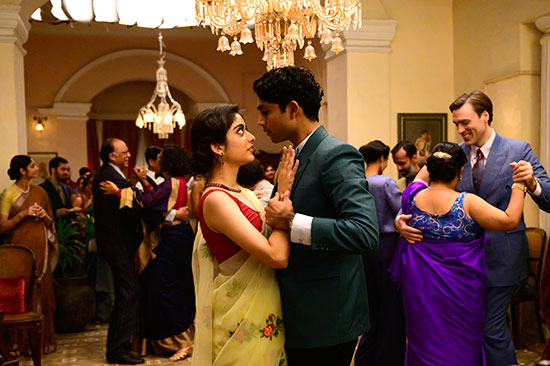 The series stars an incredible all-Indian cast. Connected to Lata through their siblings' marriage, the wayward Maan (Ishaan Khatter, Beyond the Clouds) wants every drop of excitement from life. He's determined to enjoy life to the full instead of thinking of his future, much to the concern of his politician father. Worse, he becomes fixated on a glamorous courtesan named Saaeda Bai (played by Indian screen legend Tabu, The Namesake, Life of Pi), and the consequences could be catastrophic…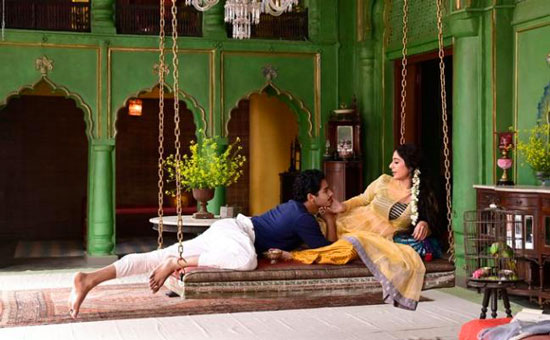 Their stories unfold during a tumultuous period for India and reflect the wider conflict between tradition and modernity at the time, as the election looms and the country decides its destiny.
To "keep the history and dream of an alternate India alive," Director Mira Nair (Monsoon Wedding, The Namesake, Vanity Fair), who also serves as an executive producer, filmed the ambitious period drama entirely on location in palaces, villages and streets across northern India.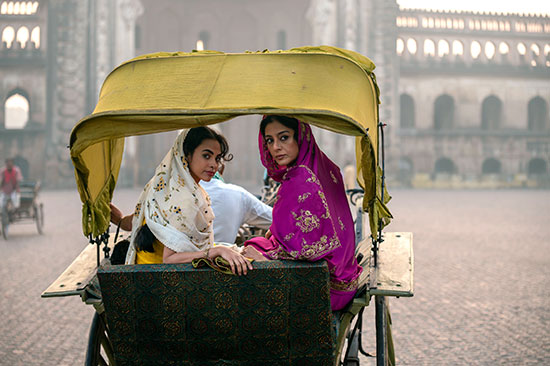 Nair said, "Vikram tells the story of a free India and our people with wit, clarity and love – I am deeply honoured to be the one bringing this intimate, epic tale of an unseen India to the world."
Davies shared that "A Suitable Boy" has been "a total joy to work on," and that he hopes that audiences "will love it as much as I do."
At 1,535 pages, Vikram Seth's A Suitable Boy is one of the longest novels ever published in a single volume in the English language, and made the list of BBC's 100 novels that shaped our world, in the Family & Friendship category. The adaptation is produced by Lookout Point, also responsible for "Les Misérables" and "Gentleman Jack."
Seth admitted "It was with some anxiety that I agreed to my book being put on the screen, but I'm glad I did. With Andrew adapting and Mira directing, I feel that my story is in safe yet inspiring hands." The "human, funny… sexy chronicle of India" will move authentically between the intimate and the epic, the personal and the political, and the familiar and the extraordinary; all against the stunning backdrop of an India never before brought to life on screen.
Acorn TV has secured the exclusive U.S. and Canada premieres of the highly-anticipated, critically-acclaimed period drama in a deal brokered by Lookout Point (War And Peace, Les Misérables, Gentleman Jack), the award-winning London-based studio who also produced the series, alongside BBC Studios.
---
---
Don Klees, SVP Programming, Acorn TV, noted, "With acclaimed screenwriter Andrew Davies adapting the landmark novel, beautiful locations and an incredible cast, the six-part series is the latest example of the high quality period dramas that Britain has excelled at for decades and U.S. and Canadian audiences are sure to love."
Damian Keogh, Managing Director of Lookout Point said, "This is a visually rich series full of humanity, which brings to life an India we've never seen before and puts centre stage two young characters embarking on eventful journeys of self-discovery as they come of age."
Read a Q&A about "A Suitable Boy" with Andrew Davies here. 
A Suitable Boy" exclusively premieres in the US and Canada on Acorn TV beginning Monday, December 7. 
---
If you enjoyed this post, you'll want to wander over to The Period Films List. Also see Lesley Nicol talks Beecham House.