Last Updated on July 9, 2023
The beloved Victorian era Canadian period mystery series "Murdoch Mysteries" has reached its 200th episode!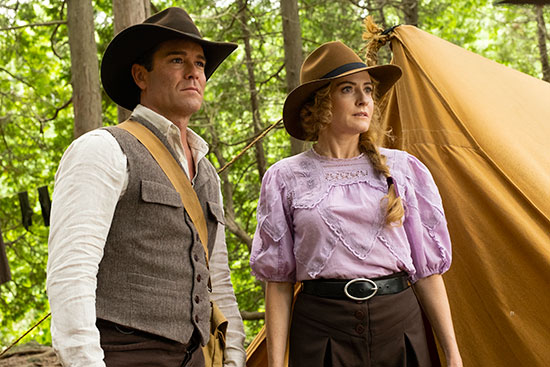 ---
To help keep this site running: Willow and Thatch may receive a commission when you click on any of the links on our site and make a purchase after doing so.
---
If you haven't been following along with "Murdoch Mysteries," you don't need to binge-watch all 12 seasons of the previous seasons to enjoy the show. A few 2-parters aside, each crime investigation is resolved by the end of the episode. With a few bits of knowledge under your belt, you can jump right in and start watching Season 13.
*For a limited time, stream Seasons 1-9 for free with ads, here. 
Let's do a quick catch up, and then look at the latest season of "Murdoch Mysteries." Thanks to the folks at Acorn Online for filling us in!
---
---
Based on the characters from Maureen Jennings' Detective Murdoch novel series, "Murdoch Mysteries" is set in late 19th century in Toronto. The methodical and dashing Detective William Murdoch (Yannick Bisson) enlists radical new forensic techniques like fingerprinting, ultraviolet light, and trace evidence to solve some of the city's most (TV-14 style) gruesome murders.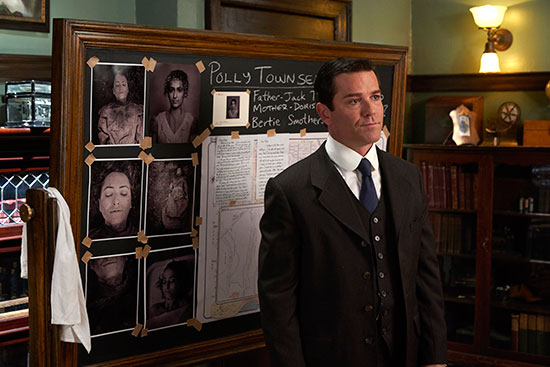 CBC, Canada's national public broadcaster, calls the series "a combination of steampunk and sci-fi at the crossroads of Sherlock with a healthy dose of comedy and romance." Despite the sci-fi flair and invented plot-lines, most of the episodes are based on actual crimes, and include portrayals of well-known figures from Queen Victoria to Arthur Conan Doyle.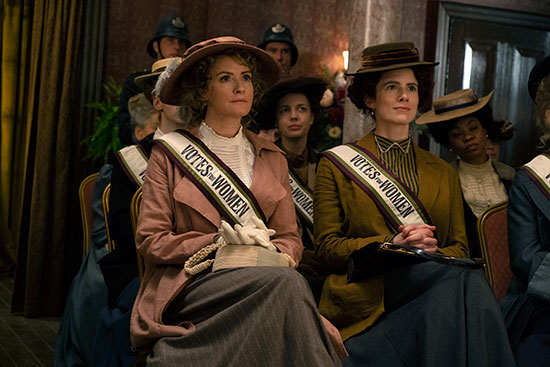 Detective Murdoch solves the crimes with the help of some key associates. Pathologist, surgeon and psychiatrist Doctor Julia Ogden (Hélène Joy) who works works with the Toronto police is also Murdoch's love interest. Murdoch's gruff boss is Inspector Brackenreid (Thomas Craig). The pair couldn't be more different, because Brackenreid is by-the-book and narrow minded, and Murdoch is innovative and expansive in his thinking and approach. Also open-minded is newbie Constable George Crabtree (Jonny Harris), who wants to write murder mysteries.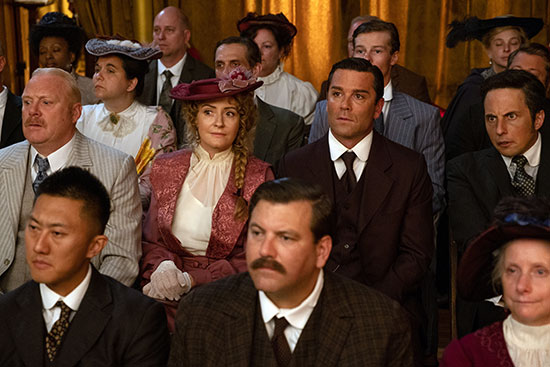 Viewers from the US watch the long-running period series on Acorn TV, and in July, Acorn debuted the DVD/Blu-ray of Season 13. This five-disc DVD or four-disc Blu-ray set includes the special 200th episode and Q&A with Yannick Bisson and Daniel Maslany (the eccentric Detective Llewellyn Watts on the show).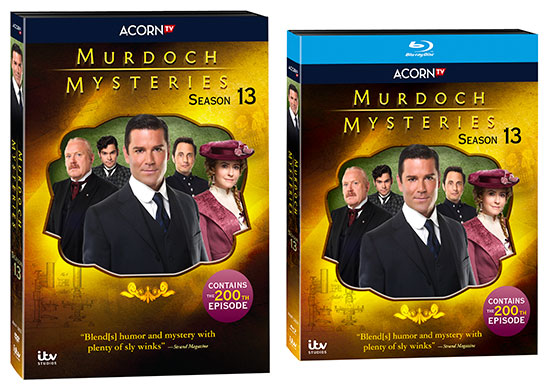 In Season 13, armed with gadgets and gizmos a plenty, Detective Murdoch and his allies solve 18 cases across the many stratums and evolving manners of Victorian society. Murdoch continues his deft detective work with new innovations, including a "searchizer" device that measures facial features and matches them with existing police files.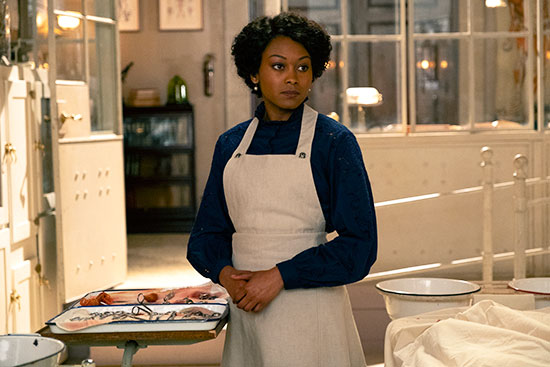 Unfortunately, he is still rattled by suspicions about Violet Hart's (Shanice Banton) appointment to coroner. The station also sees a new addition with Special Constable Robert Parker (Marc Senior), an African American former Pinkerton who went from suspect in a union murder to helping solve the case.
Meanwhile Dr. Julie Ogden is happily settled into her role as a full-time surgeon at Toronto Mercy Hospital but is surprised by the attentions of her colleague Dr. Andrew Dixon (Sebastian Pigott).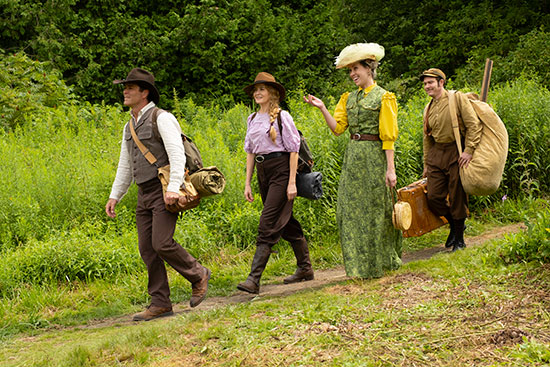 "Murdoch Mysteries" has garnered an amazing 45 Gemini® and Canadian Screen Award nominations from the Academy of Canadian Cinema & Television during its run, and Yannick Bisson won Canadian Screen Award's 'Fan's Choice Award.'
Own the DVD or Blu-ray of Season 13 of "Murdoch Mysteries" HERE
---
Acorn Online brings you the very best British entertainment – mysteries, dramas, comedies, documentaries, and more – plus quality gifts from around the globe. You'll find exclusive early releases from blockbuster Brit series (think Midsomer Murders and Foyle's War), plus a comprehensive assortment of titles for your home viewing library.
---
If you enjoyed this post, be sure to see this list of Period Dramas Streaming on Acorn TV in 2020 and 5 Reasons to Watch Miss Fisher and the Crypt of Tears.