Last Updated on June 10, 2021
Get out your go-go boots, as the second season of the acclaimed Acorn TV Original series "Ms. Fisher's Modern Murder Mysteries" returns internationally on Monday, June 7 on Acorn TV across the US, Canada, Australia and New Zealand.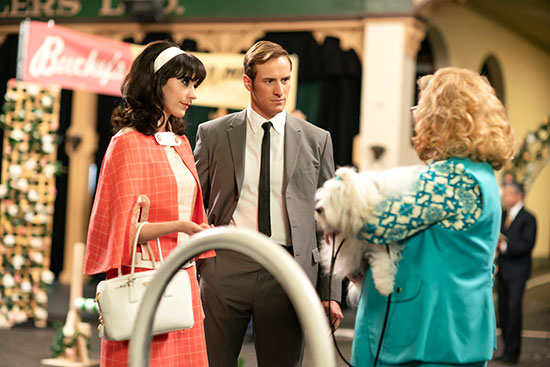 ---
To help keep this site running: Willow and Thatch may receive a commission when you click on any of the links on our site and make a purchase after doing so.
---
Season 2 debuts with two episodes, with premieres every Monday through July 19, 2021. Watch the trailer below. 
---
---
"Ms. Fisher's Modern Murder Mysteries" is a stylish spinoff of "Miss Fisher's Murder Mysteries," the Australian sensation set in late 1920s Melbourne.
In the original series based on the books by Kerry Greenwood, the honourable and always fabulous Phryne Fisher (Essie Davis) burst the boundaries that still confined women after the Great War. Phryne committed herself to solving ever more-confounding murder cases, challenging conventions and redressing injustices wherever she could.
The first season of "Ms. Fisher's Modern Murder Mysteries," launched in 2019, made a generational leap to another time of great challenge and change, especially for women.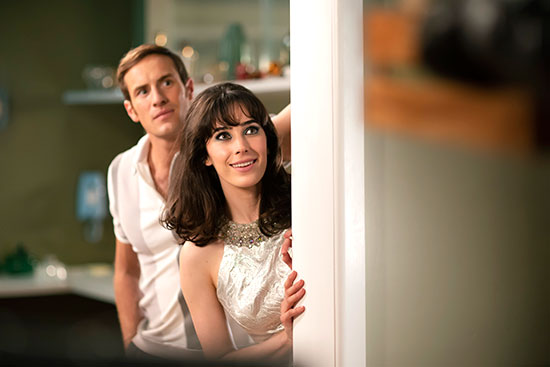 The swinging 1960s-set sequel follows the fearless and spirited Peregrine Fisher (Geraldine Hakewill), the niece of world-class adventuress and private detective Phryne Fisher, as she inherits a windfall from her famous aunt and sets out to become an exceptional sleuth in her own right.
Whereas the first season was all about Peregrine Fisher boisterously throwing herself at the challenges of the job, mastering the basics and proving herself to her older and wiser mentors at the Adventuresses' Club, the second season finds Peregrine more challenged by decisions she's asked to make about her personal life.
Just as she prepares to settle into her no-questions-asked romance with Detective James Steed (Joel Jackson), the noble policeman's thoughts turn to marriage, bringing them to a crossroad.
As crimes continue to unfold around her, our never-say-never sleuth must tackle her biggest mystery yet; can she juggle marriage, a career, and the life of an Adventuress all at the same time?
Or will a life with James mean giving up her newfound crime-fighting mission? And for James the dilemma is just as knotty… how can the most exciting woman he has ever met, settle down and become a policeman's wife?
While Peregrine investigates cases at an air hostess school, a dog show, and a bowling alley, Birdie Birnside (Catherine McClements) reignites her spying career with an old flame, and Violetta (Louisa Mignone) and Samuel (Toby Truslove) struggle to contain their passion.
Despite their busy lives, the gang have Peregrine's back; because the modern road to happy-ever-after isn't always rosy and staying true to oneself can sometimes mean hurting those you love.
Continuing where Season 1 left off, Season 2 weaves the serious issues of the day into an entertaining ride through eight distinctive murder mysteries featuring eight distinctly different worlds.
Playful but never mocking, exuberant but never naive, Peregrine Fisher continues her mission to do the legacy of her famous aunt justice, to find her way in changing times and to make a difference in the world.
"Ms. Fisher's Modern Murder Mysteries" is AVAILABLE to STREAM
---
If you enjoyed this post, be sure to see this list of Period Dramas Streaming on Acorn TV in 2021 and 5 Reasons to Watch the Miss Fisher Movie.