Last Updated on December 17, 2019
Anya Taylor-Joy is the next meddlesome, matchmaking, independently minded Emma Woodhouse. Johnny Flynn is to be her Mr. Knightley, in the latest adaptation of the classic 1815 Jane Austen novel.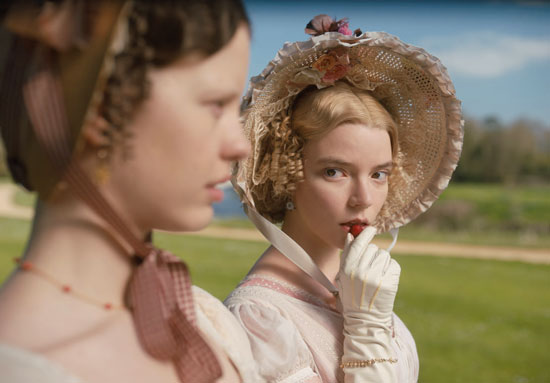 ---
To help keep this site running: Willow and Thatch may receive a commission when you click on any of the links on our site and make a purchase after doing so.
---
Handsome, clever, and rich, Regency-era Emma Woodhouse is a restless queen bee without rivals in her sleepy little town. In this glittering satire of social class and the pain of growing up, Emma must adventure through misguided matches and romantic missteps to find the love that has been there all along.
Keep reading for what we know about the upcoming British period drama. Then, watch the trailer below. The latest film adaptation of Emma is new vision and reimagining of Jane Austen's beloved comedy about finding your equal and earning your happy ending.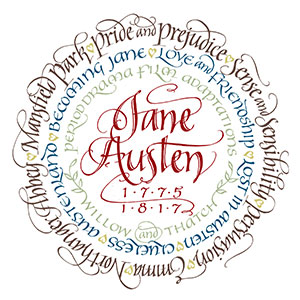 Who stars in Emma?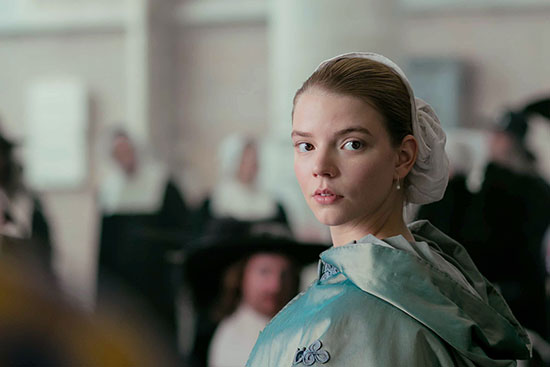 Period drama fans will recognize Anya Taylor-Joy from her leading role in The Miniaturist as Petronella Brandt, and as Thomasin in "The Witch." Taylor-Joy will star as Emma, the wealthy young woman from a sleepy village who believes she won't marry, but is certain she can successfully pair up her neighbors in romances.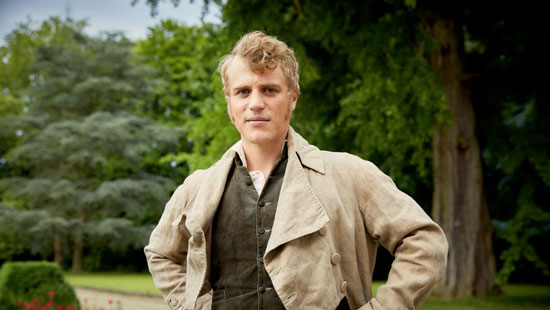 Johnny Flynn stars as Knightley, the forthright, kindhearted family friend, and Emma's would-be love interest. The British musician is a fast-rising actor; he starred as William Dobbin in the recent adaptation of Vanity Fair. Period drama fans also saw him in the role of Félix Tholomyès in the 2018 BBC / PBS Masterpiece adaptation of "Les Misérables."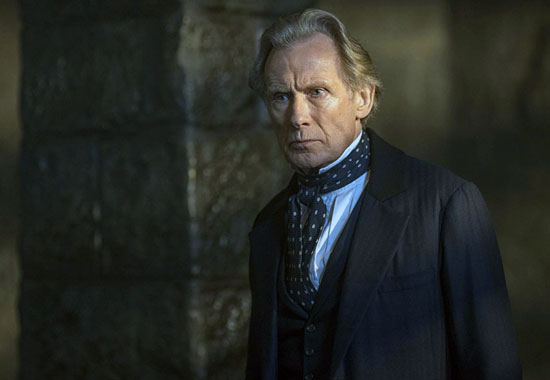 Bill Nighy (He Knew He Was Right's Colonel Osborne) stars as Emma's loving, but excessively protective father Mr. Woodhouse, and Josh O'Connor (Lawrence Durrell in The Durrells in Corfu) as the changeable village vicar Mr. Elton. Miranda Hart (Call the Midwife) stars as the spinster Miss Bates.
Rupert Graves (The Tenant of Wildfell Hall) joins the cast as the sociable Mr. Weston, Gemma Whelan (Gentleman Jack) as Emma's former governess and companion Mrs. Weston, and Callum Turner (War & Peace) as Mr. Weston's son, Frank Churchill.
Rounding out the cast for the lively romantic comedy of manners are Mia Goth as Emma's protégé Harriet Smith, Amber Anderson as the unrivaled Jane Fairfax, and Tanya Reynolds as the vain Mrs. Elton. While the whole cast sounds stellar, we are particularly looking forward to seeing Miranda Hart in the Regency era, as the garrulous Miss Bates.
---
---
Who is making the new period drama?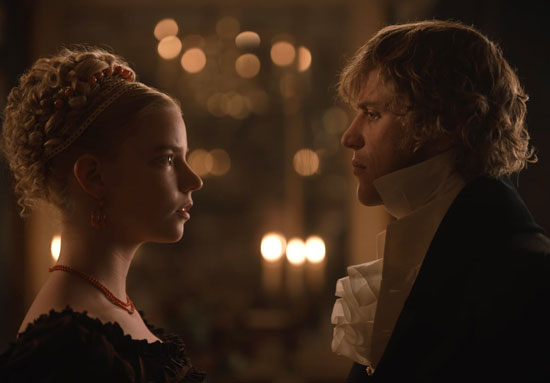 "Emma" is the first feature-length drama for director Autumn de Wilde, who is widely known for her photography and music videos. Eleanor Catton, (Man Booker Prize winner for the 1860s-set The Luminaries, a "lively parody of a 19th-century novel") adapted "Emma" for the screen.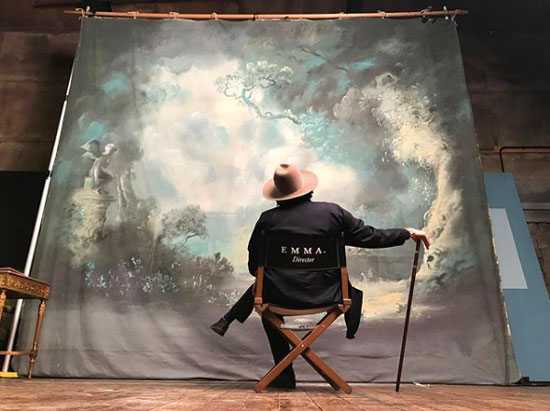 De Wilde said that "working with the brilliant Eleanor Catton on her screenplay for our Jane Austen's Emma… has been an incredible, inspiring and hilarious experience."
Costumes are by Alexandra Byrne (The Aeronauts, Elizabeth).
Working Title's Tim Bevan and Eric Fellner (Atonement, Les Miserables, Victoria & Abdul, Rebecca), and Blueprint Pictures' Graham Broadbent and Pete Czernin (The Guernsey Literary and Potato Peel Pie Society) produced. The British costume drama was filmed in England.
When can we watch Emma? 
"Emma" premieres in theaters in the US on February 21, 2020, and in the United Kingdom on February 28, 2020. Watch the official trailer below. 
What other versions of Emma are available? 
The most recent adaptation of "Emma" was the BBC 2009 mini-series starring Romola Garai. Before that, in 1996, Gwyneth Paltrow starred in the titular role for the screen, as did Kate Beckinsale in the television movie. That means it has been more than twenty years since we've seen "Emma" as a feature-length costume drama for the big screen. Are you ready for a new version of "Emma"?


If you enjoyed this post, be sure to see The Period Films List, with the best historical and costume dramas sorted by era. You'll want to read about the upcoming adaptation of Pride and Prejudice. You'll also want to see the news about Sanditon.