Last Updated on October 1, 2019
Starring Suranne Jones as Anne Lister, "Gentleman Jack" tells the story of a Georgian era woman who had a passion for life and a mind for business, and bucked society's expectations at every turn.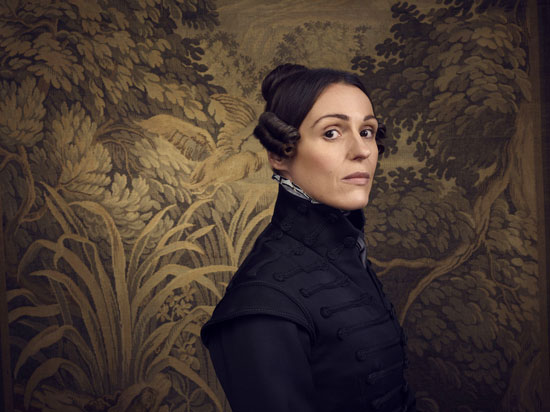 ---
To help keep this site running: Willow and Thatch may receive a commission when you click on any of the links on our site and make a purchase after doing so.
---
Fans of period dramas will recognize Suranne Jones from her role as Miss Pinkerton in the latest adaptation of Vanity Fair, and as Sister Joan Livesey in The Crimson Field.
The new HBO and BBC historical costume drama is created, written and co-directed by Sally Wainwright, the showrunner for To Walk Invisible: The Brontë Sisters.
Read on for plot and cast details, the premiere date, photos, the trailer, and more. This looks spicy and fun and has a stellar cast!

What is "Gentleman Jack" about?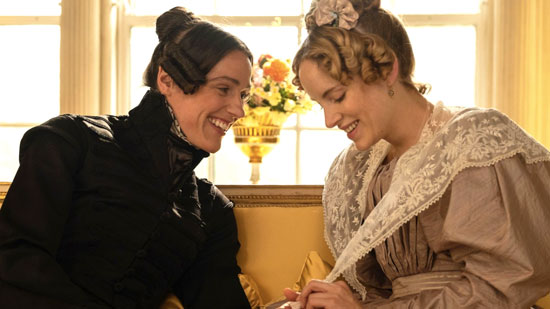 Set in the complex, changing world of 1832 Halifax, West Yorkshire – the cradle of the evolving Industrial Revolution – Gentleman Jack focuses on landowner Anne Lister, who is determined to transform the fate of her faded ancestral home, Shibden Hall, by reopening the coal mines and marrying well. The charismatic, single-minded, swashbuckling Lister – who dresses head-to-toe in black and charms her way into high society – has no intention of marrying a man.
---
---
The story examines Lister's relationships with her family, servants, tenants and industrial rivals and, most importantly, would-be wife.
Sophie Rundle stars as Ann Walker, the wealthy heiress on whom Anne Lister sets her sights as a prospective wife. Rundle has appeared in numerous period dramas, including "Peaky Blinders," "The Bletchley Circle," and "Dickensian."
Is the series based in historical fact?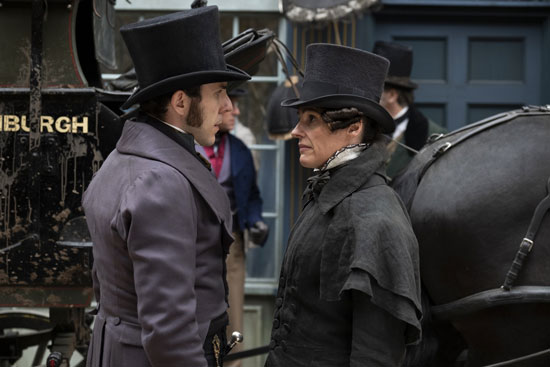 The real-life Anne Lister's story was recorded in the four million words of her diaries, and the most intimate details of her life, once hidden in a secret code, have been decoded and revealed for the series.
Who are the other cast members in Gentleman Jack?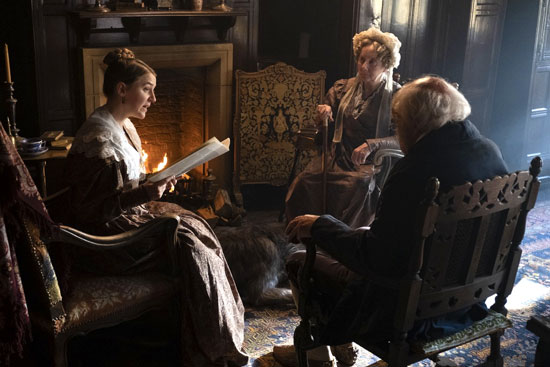 Gemma Jones (Mrs. Dashwood in Sense and Sensibility) plays Aunt Anne Lister, and Thomas Howes (William Mason in Downton Abbey) is cast as John Booth.
Gemma Whelan (Yara Greyjoy in Game of Thrones) co-stars as Anne Lister's sister, Marian, and Timothy West (Sir Leicester Dedlock in Bleak House) as Jeremy Lister, the sisters' father.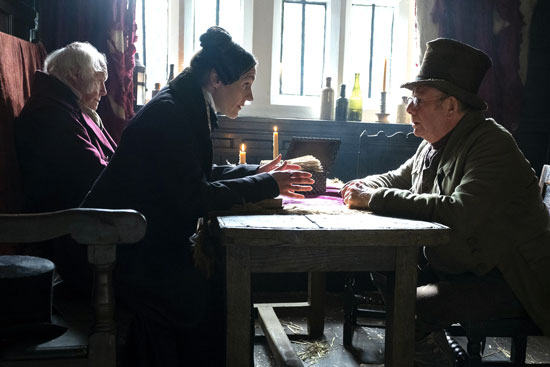 Other faces familiar to period drama fans include Katherine Kelly (Lady Mae in Mr Selfridge) as Elizabeth Sutherland, Ann Walker's sister; Vincent Franklin (Drawlight in Jonathan Strange & Mr Norrell) as Christopher Rawson, a businessman and fierce rival to Anne Lister; Shaun Dooley (Sir Robert Brackenbury in The White Queen) as Jeremiah, Christopher's brother and business partner; Joe Armstrong (Bairstow in The Village) as Samuel Washington; Jodhi May (Anne Weston in Emma) as Vere Hobart; and Rosie Cavaliero (Grace Poole in Jane Eyre) as Elizabeth Cordingley.
Are there other period dramas about Anne Lister?
The 2010 period drama The Secret Diaries of Miss Anne Lister from BBC previously dramatized the story of the 19th-century Yorkshire landowner and industrialist who lived a secret life with her female lover. 
Isn't there a book titled Gentleman jack? 
Angela Steidele's 2018 book Gentleman Jack: A biography of Anne Lister, Regency Landowner, Seducer and Secret Diarist looks carefully at Anne Lister, the Regency landowner, an intrepid world traveller… and an unabashed lover of other women. She uses Lister's diaries to create a portrait of Anne Lister as we've never seen her before: a woman in some ways very much of her time and in others far ahead of it. Anne Lister recorded everything from the most intimate details of her numerous liaisons through to her plans to make her fortune by exploiting the coal seams under her family estate in Halifax and her reaction to the Peterloo massacre. She conducted a love life of labyrinthine complexity, all while searching for a girlfriend who could provide her with both financial security and true love.
There's also the book The Secret Diaries of Miss Anne Lister,  which contains excerpts from Lister's diary from 1816-1825.
Where and when does "Gentleman Jack" premiere?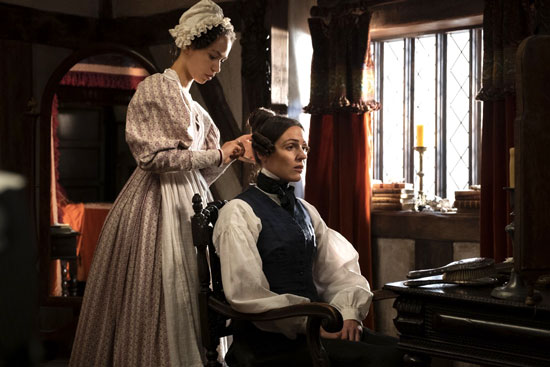 The HBO and BBC period drama "Gentleman Jack" premieres Monday, April 22, 2019 at 10 PM ET on HBO. 
How many episodes are in "Gentleman Jack"?
The period drama has eight episodes in this season.
Where can I watch "Gentleman Jack"?
"Gentleman Jack" is AVAILABLE to STREAM. The TV-MA rated series will also be available on HBO NOW, HBO GO, HBO On Demand and partners' streaming platforms. Prime Video members can get a free trial of the HBO Channel here. Read our REVIEW and our Q&A with the costume designer. 

Be sure to see The Period Films List,with the best British, historical and costume dramas sorted by era. You'll especially like the Best Period Dramas: Georgian and Regency Era List. You'll also want to see our review of The Favourite and the list of Strong Women in Period Dramas.