Last Updated on September 13, 2019
Jane Austen's final and incomplete novel, "Sanditon," is being brought to a wide television audience for the very first time.
Keep reading for the first photos, premiere date, the trailer, and some information about the cast and story-line of the period drama coming to PBS Masterpiece and ITV.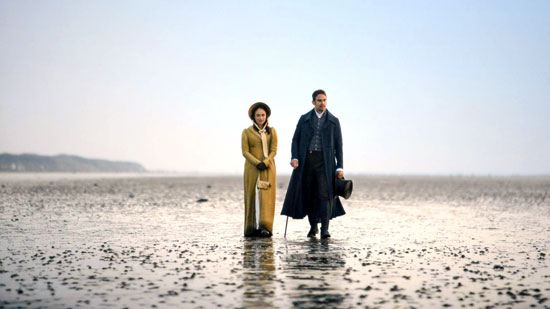 ---
To help keep this site running: Willow and Thatch may receive a commission when you click on any of the links on our site and make a purchase after doing so.
---
What is Sanditon about? 
Written only months before Austen's death in 1817, "Sanditon" tells the story of the joyously impulsive, spirited and unconventional Charlotte Heywood and her spiky relationship with the humorous, charming (and slightly wild!) Sidney Parker. When a chance accident transports her from her rural hometown of Willingden to the would-be coastal resort of the eponymous title, it exposes Charlotte to the intrigues and dalliances of a seaside town on the make, and the characters whose fortunes depend on its commercial success. The twists and turns of the plot, which takes viewers from the West Indies to the rotting alleys of London, exposes the hidden agendas of each character and sees Charlotte discover herself and ultimately find love.
---
---
Who stars in Sanditon?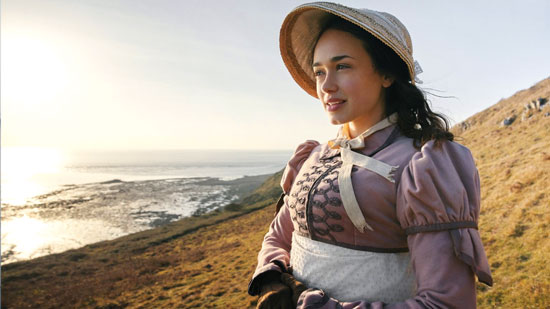 "Sanditon" will star Rose Williams as Charlotte. Excited by the promise of adventure that Sanditon offers, Charlotte is a young woman of enormous energy who builds a reputation as an integral part of the new town. Open and optimistic in spirit, she's excited by the changes the nineteenth century promises and she's ready for a new life; she's a truly modern Austen heroine. Confident in her opinions but unfamiliar with the rules of high society, Charlotte's self-assurance is knocked when she meets Sidney. Will Sanditon give her somewhere, and someone, to love?
Period drama fans will know her as Caterina Sforza Riario in "Medici," Princess Claude in "Reign," and Young Vinnie  in "A Quiet Passion." Williams said "I am absolutely thrilled to be playing Charlotte Heywood. This role is such a blessing. She's a brilliant character- modern, headstrong, with heart and a voice. Andrew's scripts are so beautifully written and wonderfully full of powerful female characters. I can't wait to start filming soon with the wonderful cast and creative team on Sanditon."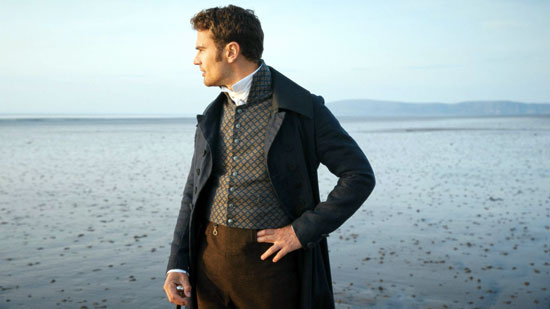 Theo James stars as Sidney, a man never the same from one moment to the next. Unpredictable, roguish and restless – seemingly never settling in one place for very long – self-made man Sidney finds his responsibilities to his family in Sanditon somewhat tiresome. And yet his cynicism masks a sensitive soul wounded by a broken heart that has never fully healed. In the company of Charlotte, Sidney must rediscover who he is and crucially, learn to trust again. "Downton Abbey" fans may remember his as Kemal Pamuk from the third episode of the first year of the period drama.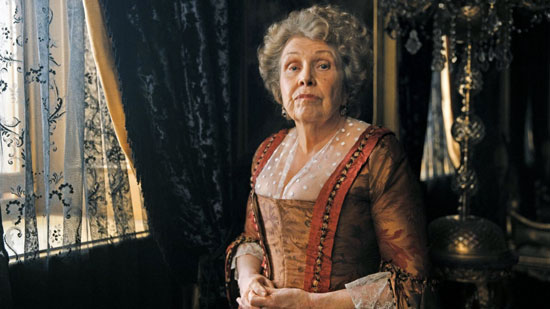 Anne Reid will play the deliciously direct Lady Denham. Two husbands dead and gone, Lady Denham received money from the first and a title from the second and expects to be treated with a great deal of deference. Notoriously tight-fisted, she seems to delight in the power that she wields over the town, particularly those waiting to cash in from her death. "Last Tango in Halifax" star Reid also played Mrs. Clarice Thackeray / Mrs. Thackeray in latest the "Upstairs, Downstairs" series, Mrs. Rouncewell in the 2005 version of "Bleak House," and made her mark in "Coronation Street."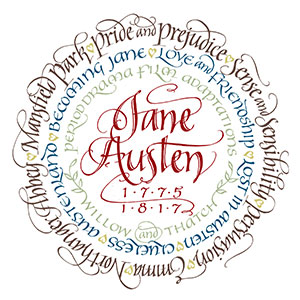 Playing the head of the Parker family, Kris Marshall stars as Tom Parker, an enthusiastic and happily married man with a vision of putting Sanditon on the map. Full of energy and charm, Tom's a risk-taker although his unbending belief in his venture could see his obsession land him in trouble. He starred as Pasha Antipov in the 2002 adaptation of "Doctor Zhivago."
Also set to star in this lavish drama are Kate Ashfield (The Diary of Anne Frank) as Mary Parker, Jack Fox (Dracula) as Sir Edward Denham, Charlotte Spencer (The Living and the Dead) as Esther Denham, Lily Sacofsky (Bancroft) as Clara Bereton, Crystal Clarke (Ordeal by Innocence) as Miss Lambe. Elizabeth Berrington (Vanity Fair) will play Mrs Griffiths, with Adrian Rawlins (Dickensian) as Mr Heywood, Turlough Convery (Poldark) as Arthur Parker, Mark Stanley (Game of Thrones) as Lord Babbington and Matthew Needham (The Hollow Crown) as Mr Crowe. Alexandra Roach (Testament of Youth) will play Diana Parker, with Leo Suter (Victoria) as Young Stringer, Kevin Eldon (The Last Kingdom) as Mr Hankins and Adrian Scarborough (The Madness of King George) as Dr Fuchs.
How many episodes are in the mini-series Sanditon? 
Austen's original 11-chapter fragment will be brought to life in an eight-part series for ITV and MASTERPIECE. Each of the eight episodes will be 60 minutes long.
When does Sanditon premiere? 
"Sanditon" premieres Sunday, January 12, 2020 at 9/8c on MASTERPIECE on PBS. 
Who wrote the screenplay for Sanditon? 
The sumptuous period drama was adapted by Emmy® and BAFTA-winning screenwriter Andrew Davies (War & Peace, Les Misérables, Pride and Prejudice).
Andrew Davies, creator and screenwriter said: "I'm very excited that we are bringing the world of Sanditon to the TV audience with such a brilliant ensemble cast, headed by star of the future Rose Williams as our heroine, independent and forthright Charlotte Heywood, together with Theo James as Sidney Parker, our Regency entrepreneur with an aura of danger. It's been such fun to develop Jane Austen's fragment into a series – now I'm eager to see our exceptional cast bring "Sanditon" to life."
Watch the trailer below.


Sanditon is a Red Planet Pictures production commissioned for ITV by Polly Hill and MASTERPIECE by Rebecca Eaton. Created by Jane Austen, it is written and executive produced by Andrew Davies with Belinda Campbell as Executive Producer for Red Planet Pictures and Rebecca Eaton as Executive Producer for MASTERPIECE. Series producer is Georgina Lowe and directed by Olly Blackburn. BBC Studios is distributing the series internationally.
---
If you enjoyed this post, be sure to see The Period Films List, with the best historical and costume dramas sorted by era. You'll want to read about the news about the Jane Austen movie Emma, and the upcoming adaptation of Pride and Prejudice.