Last Updated on May 26, 2020
In May for National Nurse's Day, BritBox pays tribute to frontline healthcare workers through a selection of medical-themed programming that celebrates healthcare heroes.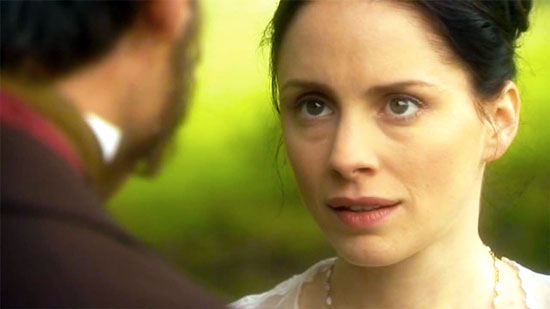 ---
To help keep this site running: Willow and Thatch may receive a commission when you click on any of the links on our site and make a purchase after doing so. 
---
At the center of this celebratory collection is the North American debut of BBC's "Florence Nightingale," a 2008 biopic drama based largely on Nightingale's own words that sparked global health care reform.
Directed by Emmy Award winner Norman Stone (Shadowland), the film stars Laura Fraser (He Knew He Was Right, Casanova) as the mother of modern nursing in honor of what would have been her bicentenary.
Read on for more about "Florence Nightingale," and a list other British period-set movies and series coming to BritBox US in May.
---
---
Florence Nightingale's own correspondence reveals a unique portrait of the young English woman who answered God's call and was transformed into Longfellow's "Lady with the Lamp" saving lives at the military hospital in Scutari.
Nightingale was convinced from an early age that she could hear the voice of God and it was this "call" which persuaded her to spurn all the expectations of her family and suitors, her class and her gender, to pursue a career which was regarded as little better than prostitution.
Based on her own words, the historical drama "Florence Nightingale" follows this British medical icon's journey from 1837 to the Royal Commission into the Crimean War as she paves the way for the profession during a time of crisis.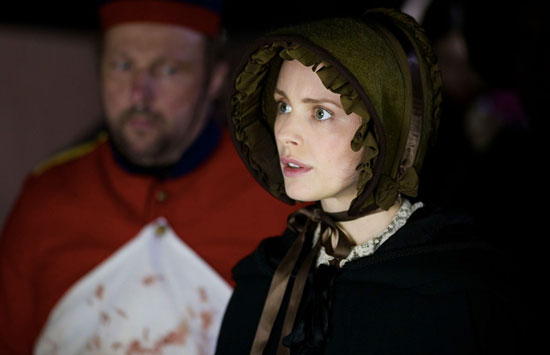 Though Nightingale was lauded throughout British society as a national hero, she believed more could have been done for the troops during the war and spent the rest of her life as a single-minded medical reformer at odds with military authorities.
This film brings Nightingale's spiritual and emotional breakdown after the Crimean War to life: a moment of crisis, doubt and failure that ultimately inspired her revolutionary career in medicine. Meeting with Queen Victoria, forcing the formation of a Royal Commission, fighting until the last, the drama paints a vivid portrayal of a pioneer who revolutionized medicine.
The costume drama also features the actor comedian Roy Hudd as the leader of a raucous Music Hall troupe, who dip in and out of the action with songs in the style of the times. Familiar faces include Barbara Marten (The Mill) as Mrs. Nightingale, Michael Pennington (The Wars of the Roses), and Ian Bartholomew (South Riding).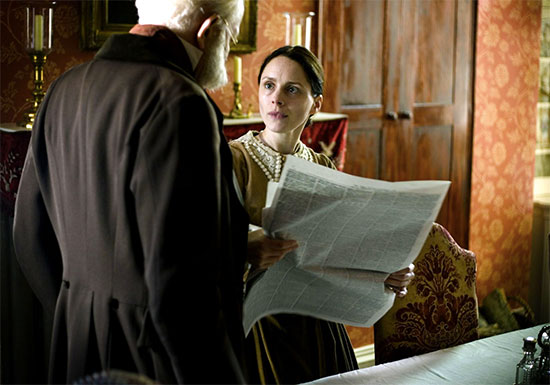 Speaking about Nightingale, Laura Fraser says "She was dogmatic and impatient and could be intolerant of other people's limitations because she was so unforgiving of her own. She had to remind herself that 'God is not my private secretary' as she demanded a lot from life."
Florence's personal story was one of amazing determination and self sacrifice. Nursing, she was quite sure, was her purpose in life and she did it with unflinching passion. Available May 6. Add to your WATCHLIST
Also available May 6 in North America, "Horrible Histories: Formidable Florence Nightingale" is the over-the-top and hugely entertaining take on the legendary life of the mother of modern nursing. There is much more to Florence Nightingale than being 'The Lady with the Lamp'. We follow Florence as she embarks on her journey to help the soldiers in the Crimean War, and in doing so changes the world of nursing forever. Not to mention her obsession with unusually named cats. Add to your WATCHLIST
Other titles already on the streamer in the "Heroes of Healthcare" collection of interest to period drama fans include:
Bramwell: In this late Victorian era series, Eleanor Bramwell (Jemma Redgrave) sets out to prove her worth as a female doctor in a male-dominated profession. Her father is eager for Eleanor to join him in his respectable private practice, but Eleanor decides to begin work in London's East End. Add to your WATCHLIST
The Royal: Set in the 1960s and focusing on the fictional "St Aidan's Royal Free Hospital", an NHS hospital serves the fictional rural seaside town of Elsinby and its surrounding area. The story centers around medical emergencies or a serious medical cases and the moral dilemmas created or exposed by these matters. Starring Robert Daws (Poldark), Linda Armstrong (Emmerdale), Denis Lill (Lillie), and Wendy Craig (The Forsyte Saga). Add to your WATCHLIST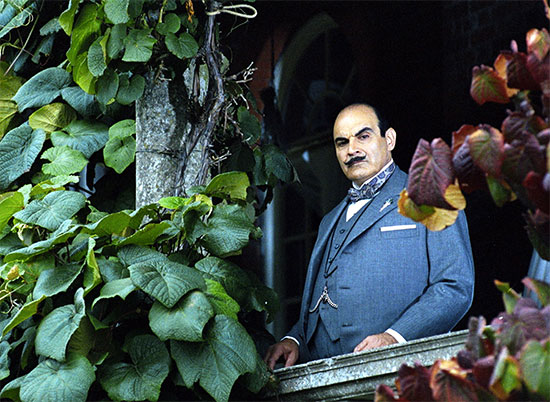 And with the addition of seasons 9-12 on May 15, BritBox completes "Agatha Christie's Poirot" to become the exclusive home of the beloved adaptation starring David Suchet. Add to your WATCHLIST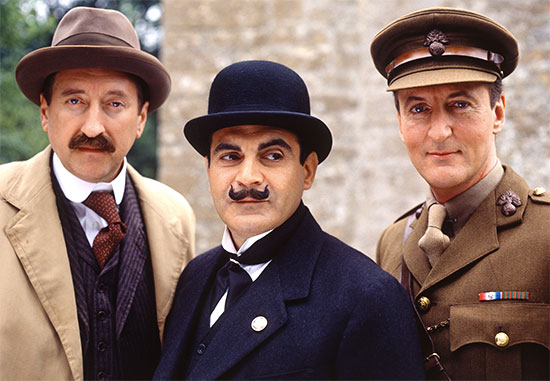 Also new in May: "Poirot: Mysterious Affair at Styles," based on Agatha Christie's first novel, comes to BritBox. Set in a beautiful stately home in the war-torn England of 1917, The Mysterious Affair at Styles also establishes one of the most successful partnerships in literary history – the enduring friendship and working collaboration between Hercule Poirot, Arthur Hastings and Inspector Japp. Hastings is recovering from his war injuries when he receives an invitation to visit his old friends the Cavendish family at Styles St Mary. Staying nearby as guests of the Cavendish's are a group of Belgian refugees, including, much to Hastings' surprise, his old acquaintance from the Belgian police, celebrated detective Hercule Poirot. Add to your WATCHLIST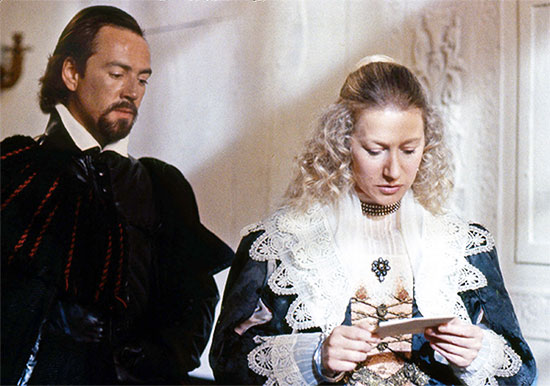 Also joining the service, on May 26, are all 37 adaptations from BBC's Shakespeare Collection which includes iconic works such as Romeo & Juliet, Othello, Richard II and King Lear.
Casts include some of the most celebrated British actors – Academy Award winner Helen Mirren, Patrick Stewart, Alan Rickman, John Cleese, Laurence Olivier, and Brenda Blethyn. A unique collection of some of the finest comedies and dramas in the English language, each production is a celebration of the Bard and his contributions to the world.
The full list is below.
A MIDSUMMER NIGHT'S DREAM
A WINTER'S TALE
ALL'S WELL THAT ENDS WELL
ANTONY AND CLEOPATRA
AS YOU LIKE IT
CORIOLANUS
CYMBELINE
HAMLET PRINCE OF DENMARK
HENRY IV PARTS I & II
HENRY V
HENRY VI PARTS I – III
HENRY VIII
JULIUS CAESAR
KING LEAR
LOVE'S LABOURS LOST
MACBETH
MEASURE FOR MEASURE
MUCH ADO ABOUT NOTHING
OTHELLO
PERICLES
RICHARD II
ROMEO AND JULIET
THE COMEDY OF ERRORS
THE LIFE AND DEATH OF KING JOHN
THE MERCHANT OF VENICE
THE MERRY WIVES OF WINDSOR
THE TAMING OF THE SHREW
THE TEMPEST
THE TRAGEDY OF RICHARD III
TIMON OF ATHENS
TITUS ANDRONICUS
TROILUS AND CRESSIDA
TWELFTH NIGHT
TWO GENTLEMEN OF VERONA
---
If you enjoyed this post, wander over to The Period Films List. You'll also want to check out our list of Masterpiece Classics Streaming on Prime Video.