Last Updated on April 9, 2023
Here's to crime! Thanks to the smash success of recent Agatha Christie adaptations, like Kenneth Branagh's Murder on the Orient Express and BBC One's And Then There Were None, there's been a renewed interest in adapting the queen of crime's novels for the screen.
In an ongoing series for Willow and Thatch, Abby Murphy will be reviewing these films and comparing them with the original Christie works (but no spoilers!).
First up is Crooked House, published in 1949.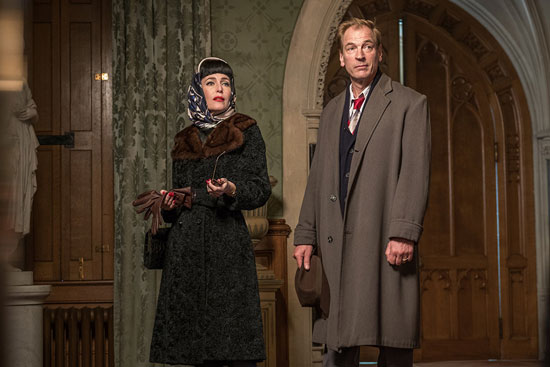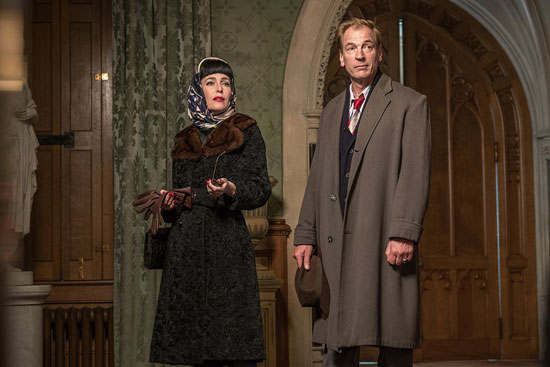 ---
To help keep this site running: Willow and Thatch may receive a commission when you click on any of the links on our site and make a purchase after doing so. 
---
Crooked House (2017): In Agatha Christie's most twisted tale, a spy-turned-private-detective is lured by his former lover to catch her grandfather's murderer before Scotland Yard exposes dark family secrets.
Starring Max Irons, Stefanie Martini, Glenn Close, Christina Hendricks, Gillian Anderson, Terence Stamp, Julian Sands.
Rated PG-13
Crooked House is AVAILABLE to STREAM (At the time of this writing, it is available to stream for free with ads.)
---
---
The Book
Just after WWII, former diplomat Charles Hayward is about to reunite with his love Sophia Leonides when he learns that her beloved grandfather, Aristide Leonides, has passed away. Convinced that one of her family members is responsible, Sophia persuades Charles to investigate. If "the right person" killed her grandfather, Sophia reasons —i.e. not a blood relation— she'll still be free to marry Charles, so he tags along with the police investigation to clear up the matter before he proposes. But the mystery is not as simple as it first appears.
While everyone suspects Brenda, Aristide's flighty, much-younger second wife, Charles finds that the rest of the family is just as unsavory. As he gets to know his potential future in-laws, his investigation yields some surprising observations about the different ways ruthlessness and entitlement can manifest through generations. And in a truly shocking ending, Agatha Christie proves that anyone, no matter how unlikely, can be guilty of murder.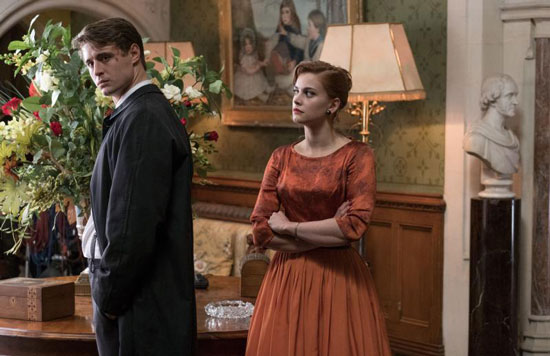 Crooked House is classic Christie: a privileged family full of secrets, a "closed circle" mystery in which only the people present could have committed the murder, and a secluded country estate. Each family member is distinctly drawn, and nearly everyone, aside from Sophia, is difficult to like. Aristide's sons have both failed in their professional lives and may have murdered him for money; their wives are self-involved and standoffish. Aunt Edith, Aristide's sister-in-law, makes no secret of the fact that she despised the patriarch, even as she helped raise his family after the death of his first wife. Laurence, the family tutor, might very well be having an affair with Brenda. And then there are Sophia's siblings, the bitter teenage Eustace and the precocious Josephine, who spies on everyone and writes her observations in a secret notebook. Amateur sleuth Charles questions everyone in turn, but almost everyone has a motive, and he's not sure who to suspect.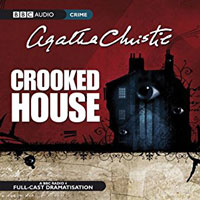 Despite the family's self-proclaimed ruthlessness and some unpleasant murders, the book maintains a reserved tone that keeps it firmly in the camp of classic cozy mysteries. The final reveal comes secondhand, as Charles learns the identity of the murderer from someone who's already figured it out. Other aspects of the narrative are just as restrained. Sophia, who eagerly takes the initiative at the start of the book, eventually turns to Charles for masculine reassurance when she's overwhelmed by the stress of the investigation. Even the backdrop of WWII simply serves as a vehicle for character development. Tutor Laurence is revealed to have been a conscientious objector, which serves as proof that he doesn't have the nerve to kill anyone. The end result is a domestic drama punctuated by murders that remain comfortably off-screen—in other words, classic Christie.
An excellent audiobook dramatization of Crooked House from the BBC is available here.
The Period Drama
The 2017 film, on the other hand, brings a dark immediacy to the story through some thoughtful plot changes. Directed by Gilles Paquet-Brenner and written by Tim Rose Price, Paquet-Brenner, and Downton Abbey creator Julian Fellowes, Crooked House stars Max Irons as Charles Hayward and Stefanie Martini as Sophia Leonides. Charles is now a private investigator operating independently from the police, and while he and Sophia originally met in Cairo in the diplomatic service, they broke up when she discovered he was spying on her for the Foreign Office. Thrown together during the investigation, however, they begin to rekindle their relationship. This adds a romantic tension that's much more compelling to modern viewers than the postponed engagement of the book. More significantly, Sophia is now clearly in charge of her uneasy relationship with Charles, a change that fits better with the famed Leonides ruthlessness.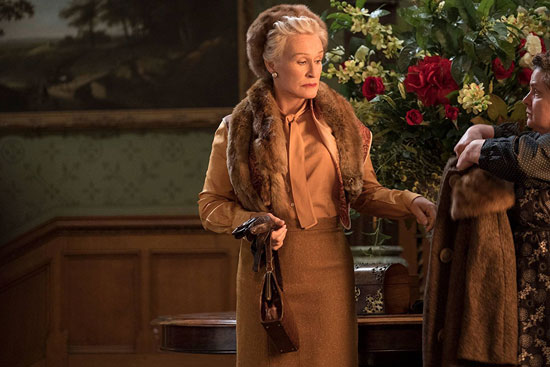 The other major change comes with the final reveal of the murderer, which ratchets up the tension to an almost frantic note. While another character still figures out the murderer's identity before Charles, he now has an opportunity to bring the murderer to justice, and this revelation culminates in a climactic car chase. The ending emphasizes the effects murder has on the people left behind, and it's much more emotionally compelling than the book's sanitized conclusion.
Other, smaller changes play up character details and tone in engaging ways. Brenda (Christina Hendricks) is now a voluptuous former Las Vegas dancer, making her seem even more flighty and grasping than in the book. Sophia's mother Magda (Gillian Anderson) wears a harsh black wig and makeup that highlight her overdramatic personality, while Aunt Edith (Glenn Close) happily shoots moles infesting the estate. The writers insert a clumsy CIA subplot that doesn't completely work, but that, along with the setting change to the communist-wary 1950s, creates an underlying sense of paranoia that only adds to the darkness of the narrative.
This sense of paranoia and isolation is amplified through the use of tools unique to film. Jarring scene cuts put the viewer off-balance, while the sliding strings and echoing percussion of Hugo de Chaire's score create a perpetual sense of unease. It's an entirely different experience from the original novel, one that brings Christie firmly into the twenty-first century.
The Verdict: Read or Watch First?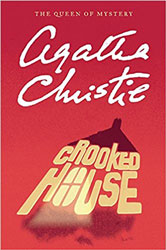 Read first if you prefer the tension of investigation over graphic descriptions of murder and mayhem. Like most Christie novels, Crooked House is a fast-paced, enjoyable read with an ending that resonates. Nevertheless, Christie's spare narrative style has a tendency to distance the reader from her more unsavory plot points, and this novel is no exception. One of the biggest draws of Crooked House is the shocking resolution, yet it's presented in a secondhand manner that may feel disappointing to readers accustomed to modern thrillers.
Watch first if you enjoy pulse-pounding surprise endings and dark atmosphere. The 2017 film forces the viewer to confront the story's twisted aspects while remaining true to the main plot points. Costuming, setting, and performance choices further develop characters beyond their appearances in the novel, and the film's score and direction create an uneasy atmosphere. Despite some uneven pacing and questionable changes, like the CIA subplot and switching the ages of Aristide's sons (which has no major impact on the plot), the film's direction is a refreshing update to a classic mystery.
Watch the TRAILER for Crooked House here.
---
Note: There was also a 2008 BBC three-part adaptation of Crooked House, starring Philip Jackson, Lee Ingleby, Mark Gatiss, Beth Goddard, Andy Nyman, Derren Brown: The cursed house – Geap Manor – weaves together three ghost stories set during Georgian times, the 1920s and the present day.
---
Abby Murphy writes young adult books about girls discovering their strengths. A member of SCBWI and The Historical Novel Society, she is represented by Laura Crockett of Triada US Literary Agency. You can visit her blog here, where she writes about reading, writing, history, and her incurable Anglophilia. 
---
If you enjoyed this post, you'll want to wander over to The Period Films List. Also see Movie vs. Book: Murder on the Orient Express.