Last Updated on May 11, 2022
World War II has proven fruitful subject matter for films, television, and novels almost since the initial declarations of war. With such well-trod ground, can a historical drama exploring the fateful 1938 Munich conference between the Allies and Adolf Hitler really build that much suspense? We all know how this story ends.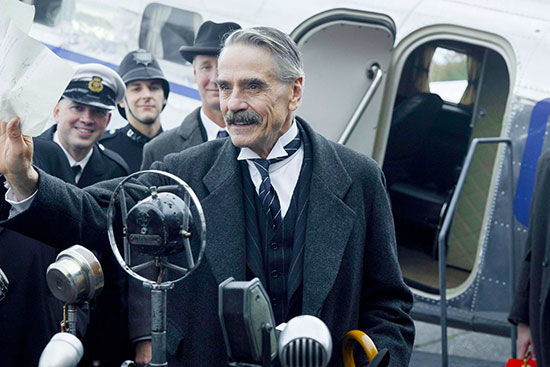 ---
To help keep this site running: Willow and Thatch may receive a commission when you click on any of the links on our site and make a purchase after doing so. 
---
Yet "Munich: The Edge of War," a taut, focused political thriller about two friends who act as reluctant spies, slowly reels you in, and then hurtles you breathlessly towards its inevitable climax, thanks to stellar acting and tight narrative focus.
---
---
In a hazy, champagne-soaked prologue, we meet Hugh Legat (George MacKay, 1917), Paul von Hauptmann (Jannis Niewöhner, The Girl King), and Lena (Liv Lisa Fries, Babylon Berlin), three dear friends celebrating the end of their studies at Oxford.
Paul and Lena are German nationals with opposing views of the country's trajectory, while Hugh remains steadfastly loyal to Britain, no matter how emotionally "distant" Paul accuses him of being.
"Munich: The Edge of War" (2021) then rockets forward to 1938, where talks between Britain, France, and Germany are breaking down as the Allies wonder how well their strategy of appeasing Hitler is really working.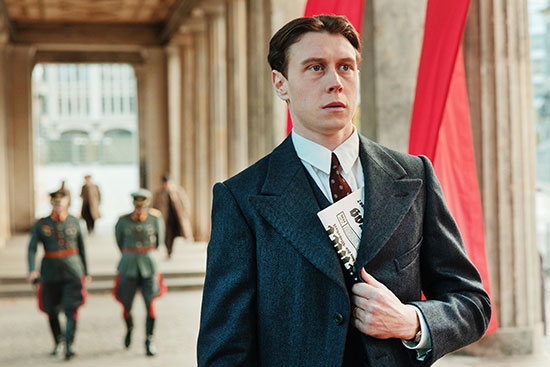 Hugh and Paul are now civil servants with some clout in their respective countries; Hugh, unhappily married, works as the private secretary to Prime Minister Neville Chamberlain (Jeremy Irons, The Hollow Crown), while Paul works in Germany's Foreign Ministry.
Both men worry about the impending threat of war. They haven't spoken since that celebratory night at Oxford – and then fate intervenes.
Chamberlain is prepared to allow Hitler to take the Sudetenland back from the Czechs, as he's under the impression that the Fuhrer will be satisfied once he's returned Germany to its original footprint. Yet Paul's mistress (Sandra Hüller, Hamlet) has stolen a document outlining Hitler's true plans for conquering all of Europe to construct a Lebensraum, or living space, for Germany's growing population.
This, she persuades Paul, is the only proof that could possibly convince the British to take Hitler as a serious threat.
So Paul arranges to meet with his old friend Hugh at the upcoming conference in Munich. Here, he hopes, he can pass Hugh the document and, perhaps, secure a meeting with Chamberlain himself.
Much has been written about how well "Munich: The Edge of War" hews to the historical record. The Allies really did negotiate a disastrous agreement with Hitler in Munich, a development many historians blame on Chamberlain's dogged pursuit of "peace in our time."
But the main focus of the film – the relationship and plans of these two former friends – is entirely fictional. Ben Power adapted the screenplay from the novel Munich by Robert Harris, an author known for writing historical fiction and alternate history.
This is a shrewd move; by centering the story on two civil servants who might plausibly have come into contact with such a document, "Munich" creates a high-tension wire of suspense that propels the entire narrative forward.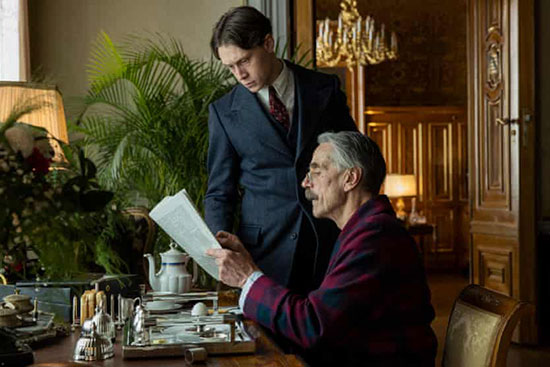 Hugh's stakes, his young family and strained marriage, are standard war-movie fare, but actor George MacKay imbues the character with so much pent-up emotion and disappointment that you can't help rooting for him.
Paul hides a complicated backstory to his involvement in an anti-Hitler conspiracy, and Jannis Niewöhner portrays him on the sharp edge of a knife. Will he manage his passions long enough to see through this act of espionage, or will his feelings and past betray him?
Both men are glorified errand boys, spending much of their time in the streets, and director Christian Schwochow skillfully uses these scenes to reveal layers of pre-war Germany and England.
A girl pleads for work on the streets of depression-stricken Berlin, while the wealthy and carefree dance and drink the night away in smoky nightclubs. Londoners prepare their gas masks, and enormous barrage balloons take to the skies to deter bombers. The settings increase the sense of the imminence of war, making Paul and Hugh's mission all the more imperative.
Admittedly, Chamberlain comes out looking much more sympathetic than he perhaps deserves to be. Jeremy Irons delivers an impassioned speech outlining the PM's commitment to peace that is likely much more idealistic than the real man's motives.
Yet in this context it doesn't matter. "Munich: The Edge of War" is a fast-paced, entertaining look at one brief moment in the years leading up to World War II where perhaps, had the fates aligned, two civil servants might have changed the course of history.
---
At the time of this writing, "Munich: The Edge of War" (2021) is available to stream on Netflix.
Rated PG-13
Watch the trailer below.
---
---
---
Abby Murphy writes young adult books about girls discovering their strengths. A member of SCBWI and The Historical Novel Society, she is represented by Laura Crockett of Triada US Literary Agency. You can visit her blog here, where she writes about reading, writing, history, and her incurable Anglophilia.
If you enjoyed this post, wander over to The Period Films List. You'll especially like the Best Period Dramas: Interwar Era list. For more period-set British spy thrillers, you'll also want to see The Ipcress File, and our review of Restless. And don't miss our review of "The Courier" (2020).