Last Updated on December 17, 2019
Fans of Louisa May Alcott's Little Women have been waiting patiently for the upcoming movie adaptation of the literary classic. If you've already watched the different versions of Little Women, how about waiting for the new period drama with the help of a book?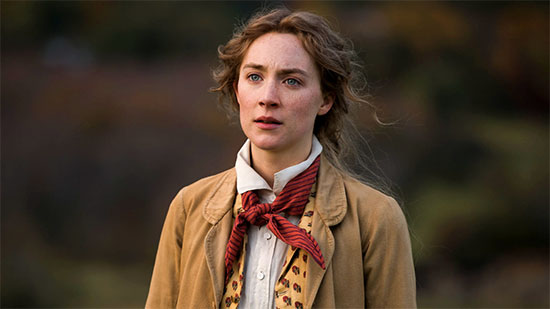 ---
To help keep this site running: Willow and Thatch may receive a commission when you click on any of the links on our site and make a purchase after doing so. 
---
To prepare yourself for Greta Gerwig's 2019 take on the beloved story, we've created a list of six titles inspired by the Civil War era favorite and its famous authoress. There's something here for everyone!
---
---
For Historical Fiction Fans

Only Gossip Prospers: A Novel of Louisa May Alcott in New York by Lorraine Tosiello
A love letter to both New York and Louisa May Alcott, this well-researched and convincing historical fiction tale bridges the gap between some lost years in our knowledge of Alcott's life. Using Alcott's letters and her meticulous research of famous figures of the time, Tossiello paints an impressive picture of a New York unseen for centuries and brings life to a complex, impressive, and beloved author.
---
For Cooks & Bakers
The Little Women Cookbook: Novel Takes on Classic Recipes from Meg, Jo, Beth, Amy, and Friends by Jenne Bergstrom and Miko Osada
Charmingly paired with familiar illustrations from Frank Merrill, this cozy cookbook takes readers and foodies alike on a journey through the beloved text, using recipes from the book as the vehicle. Sit with Meg as she crafts her legendary blancmange. Decorate gingerbread with Jo. Make delicate chocolate drops to give to your friends, just as Professor Bhaer would've done.
Jenne Bergstrom and Miko Osada have included recipes for every occasion so you'll be cooking with the March family all year round.
---
For Those Who Want a Modern Adaptation
Meg & Jo: A Modern Retelling of Little Women by Virginina Kantra
Author Virginia Kantra has updated Little Women for a new generation of readers. In Meg & Jo, readers find the eldest March sisters navigating adulthood in the 21st century.
Meg Brooke, wife of the handsome former-teacher-now-car-salesman John Brooke, is finding herself stretched too thin. And while she wants to return to her life as a working woman, how can she do that with two rambunctious twins and an ailing mother? Jo March is making it in New York City on her own as the author of a popular food blog while also learning how to cook for herself as a prep cook.
There's just one problem — she's falling in love with the head chef while blogging about him without his knowledge. In this refreshing and successful retelling of the story, the March sisters will have to come together if they want to get through the hardships of being a woman.
---
For Familiar Readers Looking to Branch Out
The Other Alcott by Elise Hooper
Something that sets Gerwig's adaptation of Little Women apart is how she chooses to portray Amy. Even lifelong readers of the story often approach Amy (best known, some would argue unfairly, for burning Jo's beloved manuscript) at an arm's length.
In Hooper's novel, she gracefully reimagines May Alcott not as the spoiled brat with a clothespin nose readers often imagine her to be but instead as a fellow artist searching for purpose and recognition. If you're looking to become better acquainted with the most controversial Alcott sister, Hooper's book is the way to do it.
---
For Fans of Graphic Novels
Meg, Jo, Beth, and Amy: A Graphic Novel by Rey Terciero, illustrated by Bre Indigo
If there's a young person in your household also waiting for the movie, here's something you can read together. While young readers, when in search of a classic novel, often flock to Little Women, the language can be understandably difficult. A suggestion from a literacy standpoint: pair the original text with a graphic novel. This colorful and playfully-drawn version of the book again brings us to a modern day interracial family living in New York.
Readers will not only understand the basic structure of Alcott's story, they'll also interact with themes of race, illness, bullying, sexuality, and growing up. Meg, Jo, Beth, and Amy: A Graphic Novel is perfectly designed to meet readers where they are the moment they're old enough to comprehend the classic novel.
---
For Those in Search of a Provocative Essay
March Sisters: On Life, Death, and Little Women by Kate Bolick, Jenny Zhang, Carmen Maria Machado, and Jane Smiley
Four lifelong fans of Little Women (Kate Bolick, Spinster: Making a Life of One's Own; Jenny Zhang, Sour Heart; Carmen Maria Machado, Her Body and Other Parties; Jane Smiley, A Thousand Acres) come together to think critically about the four March sisters. What have we learned from the sisters and what do we continue to learn? How do they fit into our lives as modern women?
The brilliance of this text is that the authors chosen to write about these legendary sisters often engage with them beyond an easy and cowardly fanatic acceptance. They confront the sisters. They pick them apart. They celebrate the good but they also illuminate the bad, inviting readers to reflect on their own understanding of the text. Challenging and unexpected, this book will leave you questioning everything you once knew about the March sisters and the Alcott family.
---
"Little Women" hits theaters in the US on December 25th. Read more about the period drama and watch the trailer and clips here.
Lauren Cutrone is an essayist and poet based in New Jersey. Her work can be found in Alcott's Imaginary Heroes: The Little Women Legacy and Women Speak: Portraits, Poetry, and Prose of the Feminine Experience, as well as online at websites such as The Mighty and HerStry. By day, Lauren works on the beautiful campus of Princeton University. By night, she's most likely reading, writing, watching Jeopardy!, or pretending to be a contestant on Great British Baking Show.
---
If you enjoyed this post, you'll want to wander over to The Period Films List. You'll especially like the Best Period Dramas: Victorian Era List. Also see Little Women Adaptations for Film and TV, and Miss Alcott's Email.