Last Updated on November 12, 2021
We have your period drama line-up for what's new to streaming on Netflix Instant in the US this fall – and also what's leaving.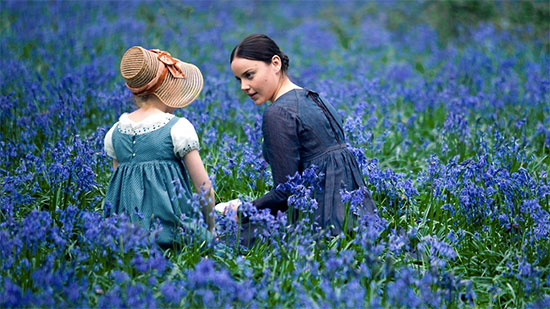 ---
To help keep this site running: Willow and Thatch may receive a commission when you click on any of the links on our site and make a purchase after doing so.
---
This list will be updated all fall: it will house all the historical, costume, and period dramas added to Netflix in September, October, and November 2021, that we think you'll enjoy.
New titles – from British period dramas to romantic television series and biopics –  will be added alphabetically to the appropriate areas all throughout the months, as soon as we learn of them. If you recognize a title from the service, it's because movies and series often get pulled off for a period of time, and then they come back.
Be sure to click through to watch the trailers – they may save you from watching something you'll wish you hadn't (or help you find something you nearly skipped over).
We've also curated some other non-period feel-good movies and TV series including comedies and romances, that are coming to Netflix that you might like. See the "You May Also Like" section for these additional suggestions of what to watch.
Period dramas leaving Netflix this fall: Leaving September 16: Penny Dreadful: Seasons 1-3. Leaving September 30: The Pianist. Leaving November 10: A Single Man. Leaving November 30: A Knight's Tale, TURN: Washington's Spies: Seasons 1-4.
---
---

Period Dramas Added in September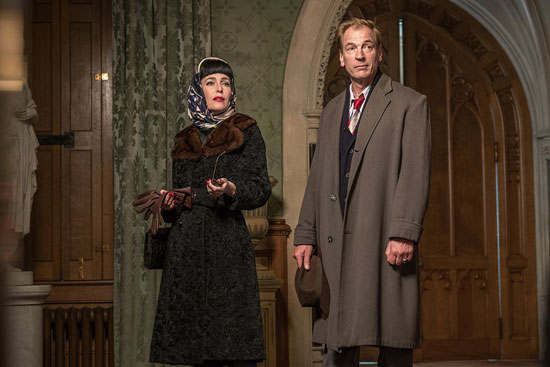 ---
---

Agatha Christie's Crooked House (2017)
In Agatha Christie's twisted tale, the suspicious circumstances surrounding the death of a wealthy patriarch is investigated by spy-turned-private-detective Charles Hayward, who is lured by his former lover to catch her grandfather's murderer before Scotland Yard exposes dark family secrets.
On the sprawling estate, amidst a poisonous atmosphere of bitterness, resentment and jealousy in a truly crooked house, Hayward encounters three generations of the dynasty, including a theatre actress, the old man's widow 50 years his junior, and the family matriarch Lady Edith de Haviland.
See our Movie vs. Book: Crooked House Review here.
Starring Glenn Close, Gillian Anderson, Christina Hendricks, Max Irons, Stefanie Martini, Christina Hendricks, Christian McKay.
Rated PG-13
Available September 1
---

Bright Star (2009)
Academy Award® winner Jane Campion (The Piano) directs this touching, timeless tale of the passionate romance between English poet John Keats and his beloved muse.
In 1818, high-spirited young Fanny Brawne finds herself increasingly intrigued by the handsome but aloof poet John Keats, who lives next door to her family friends the Dilkes. After reading a book of his poetry, she finds herself even more drawn to the taciturn Keats. Although he agrees to teach her about poetry, Keats cannot act on his reciprocated feelings for Fanny, since as a struggling poet he has no money to support a wife.
Starring Abbie Cornish, Ben Whishaw, Paul Schneider, Kerry Fox, Edie Martin, Thomas Brodie-Sangster, Claudie Blakley.
Rated PG
Available September 2
---

Cold Mountain (2003)
In this classic story of love and devotion set against the backdrop of the American Civil War, a wounded Confederate soldier named W.P. Inman deserts his unit and travels across the South, aiming to return to his young wife, Ada, who he left behind to tend their farm. As Inman makes his perilous journey home, Ada struggles to keep their home intact with the assistance of Ruby, a mysterious drifter sent to help her by a kindly neighbor.
This tale of hope, longing, redemption, second chances, and faith is based on the 1997 historical novel by Charles Frazier which won the U.S. National Book Award for Fiction.
Starring Jude Law, Nicole Kidman, Renée Zellweger, Eileen Atkins, Natalie Portman, Philip Seymour Hoffman.
Rated R for violence and sexuality.
Available September 1
---

Jaguar (2021)
Set in Spain in the 1960s, where there were hundreds of Nazis who sought refuge after World War II. Isabel Garrido, a young Spanish woman who managed to survive the Mauthasen concentration camp, is looking for Bachmann, known as the most dangerous man in Europe. She'll discover that she's not alone in her mission, and she'll join a group of agents seeking justice.
Starring Blanca Suárez, Iván Marcos, Francesco Garrido, Adrián Lastra.
Rated TV-14
Available September 22
---

Luna Park (2021)
In 1960s Rome, an encounter between a girl raised in a carnival and a girl from a rich home leads to intrigue, secrets and new and unexpected loves.
Starring Laura Reilly, Michael Brent, Taylor Caldwell, Brandon Ryan Puleio.
Rated TV-MA
Available September 30
---
Other Just-added Period Movies & Series 
September 1: The Blue Lagoon (1980), The Guns of Navarone (1961).
---
Also see the list of period dramas added to Netflix over this past summer.
---
---
Period Dramas Added in October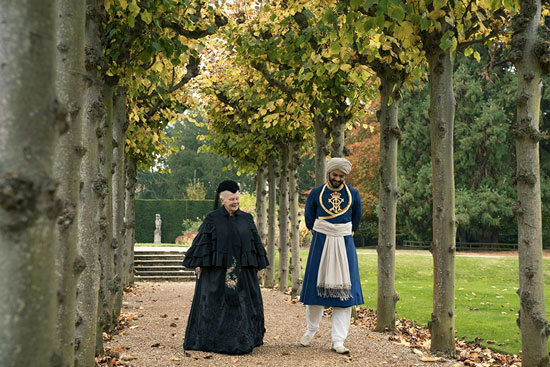 ---
---

A Knight's Tale (2001)
After his master dies, a peasant squire, fueled by his desire for food and glory, creates a new identity for himself as a knight. This crowd-pleaser is very loosely inspired by Geoffrey Chaucer's The Canterbury Tales.
Peasant-born William Thatcher begins a quest to change his stars, win the heart of an exceedingly fair maiden and rock his medieval world. With the help of friends, he faces the ultimate test of medieval gallantry — tournament jousting — and tries to discover if he has the mettle to become a legend.
Starring Heath Ledger, Mark Addy, Rufus Sewell, Shannyn Sossamon, Paul Bettany, Alan Tudyk, Laura Fraser.
Rated PG-13
Available October 1
---

The Forgotten Battle (2020)
This Dutch film is set in 1944, during the Second World War. On the flooded isle of Walcheren, Zeeland, thousands of Allied soldiers are battling the German army. Three young lives become inextricably connected. A Dutch boy fighting for the Germans, an English glider pilot and a girl from Zeeland connected to the resistance against her will, are forced to make crucial choices that impact both their own freedom and the freedom of others. Also known as "De Slag om de Schelde."
Starring Tom Felton, Theo Barklem-Biggs, Jan Bijvoet, Richard Dillane, Gijs Blom.
Rated TV-MA
Available October 15
---

The King's Affection (2021)
A romantic K-drama series, set during the Joseon Dynasty. A princess secretly assumes her dead twin brother's identity and the throne, having to hide her true self from the people around her. But when a charming teacher makes his way into her life and her heart, she realizes this royal secret—her identity and affection—can't be kept under wraps for long. Also known as "Affection" or "Yeonmo," the series is a romantic historical drama based on the manhwa of the same title.
Starring Park Eun Bin, Choi Byung Chan, Rowoon, Bae Yoon Kyung, Nam Yoon Su.
Rated TV-14
Available October 11
---

​​Victoria & Abdul (2017)
In this British period drama starring Judi Dench as Queen Victoria, Abdul Karim arrives from India to participate in Queen Victoria's golden jubilee. The young clerk is surprised to find favor with the queen herself. As Victoria questions the constrictions of her long-held position, the two forge an unlikely and devoted alliance that her household and inner circle try to destroy. As their friendship deepens, the queen begins to see a changing world through new eyes, joyfully reclaiming her humanity.
Starring Judi Dench, Ali Fazal,Tim Pigott-Smith, Eddie Izzard, Adeel Akhtar, Michael Gambon, Olivia Williams.
Rated PG-13
Available October 16
---
Other Just-added Period Movies & Series 
October 1: Gladiator (2000), Hairspray (2007), Live by Night (2016), Malcolm X (1992), Robin Hood: Prince of Thieves (1991), Titanic (1997). October 25: King Arthur: Legend of the Sword (2017). Also available October 1: Diana: The Musical (2021): The dazzling and devastating life of Princess Diana takes center stage in this original musical, filmed in advance of its official Broadway opening.
---
---
Period Dramas Added in November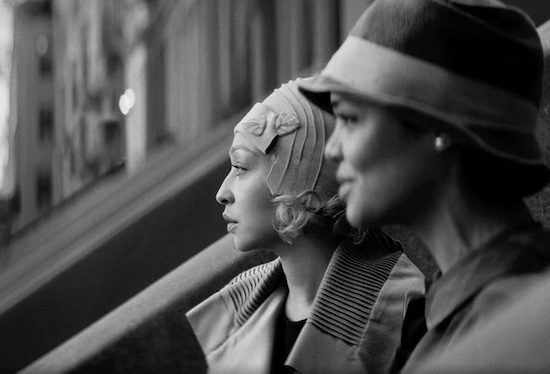 ---
---

The Club (2021)
In cosmopolitan 1950s Istanbul, a mother with a troubled past works at a nightclub to reconnect with and help the rebellious daughter she couldn't raise. This Turkish period drama is based on a true story.
Starring Gökçe Bahadir, Baris Arduç, Metin Akdülger, Firat Tanis.
Rated TV-14
Available November 5
---

Glória (2021)
Spies, lies and secrets flourish in Glória do Ribatejo. In the 1960s, at the height of the Cold War, in the small village of Glória do Ribatejo, João Vidal will take on several high-risk espionage missions that could change the course of Portuguese and world history.
Starring Miguel Nunes, Matt Rippy, Stephanie Vogt, Carolina Amaral, Afonso Pimentel.
Rated TV-MA
Available November 5
---

The Nightingale (2018)
From Jennifer Kent, the acclaimed writer/director of "The Babadook," comes a meditation on the consequences of violence and the price of seeking vengeance. Set during the colonization of Australia in 1825, the film follows Clare, a 21-year-old Irish convict. Having served her seven-year sentence, she is desperate to be free of her abusive master, Lieutenant Hawkins, who refuses to release her from his charge. Clare's husband retaliates, and she becomes the victim of a harrowing crime at the hands of the lieutenant. When British authorities fail to deliver justice, Clare decides to pursue Hawkins, who leaves his post suddenly to secure a captaincy up north. Clare is forced to enlist the help of young Aboriginal tracker Billy, who grudgingly takes her through the rugged wilderness. The terrain and the prevailing hostilities are frightening, but as their journey leads them deeper into the wilderness, Clare and Billy must learn to find empathy for one another while weighing the true cost of revenge.
Starring Aisling Franciosi, Sam Claflin, Baykali Ganambarr, Damon Herriman, Michael Sheasby.
Rated R for strong violent and disturbing content including rape, language throughout, and brief sexuality
Available November 1
---

Passing (2021)
Based on the novel by Nella Larsen, the movie follows two black women who can pass as white and choose to live on opposite sides of the color line in 1929 New York.
Starring Tessa Thompson, Ruth Negga, André Holland, Bill Camp, Gbenga Akinnagbe.
Rated PG-13
Available November 10
---

Te Ata (2016)
Based on the inspiring, true story of Mary Thompson Fisher, a woman who traversed cultural barriers to become one of the greatest First American performers of all time. Born in Indian Territory, and raised on the songs and stories of her Chickasaw culture, Te Ata's journey to find her true calling led her through isolation, discovery, love and a stage career that culminated in performances for a United States president, European royalty and audiences across the world. Yet, of all the stories she shared, none are more inspiring than her own.
Starring Q'orianka Kilcher, Gil Birmingham, Brigid Brannagh, Graham Greene.
Rated PG
Available November 1
---

Vita & Virginia (2018)
Virginia Woolf meets fellow author Vita Sackville-West in London in the 1920s. Despite both women being married, they embark on a love affair that later inspires one of Virginia's most famous novels, Orlando.
Starring Gemma Arterton, Elizabeth Debicki, Isabella Rossellini, Rupert Penry-Jones.
Not rated
Available November 22
---
Other Just-added Period Movies & Series 
November 1: A River Runs Through It (1992), Ali (2001), Bram Stoker's Dracula (1992), First Knight (1995), Montford: The Chickasaw Rancher (2021). November 3: The Fortress (2017), The Harder They Fall (2021). November 4: Amina (2021).
---
---
You May Also Like
This section contains a curated list of movies and TV series new on Netflix, that are NOT period dramas. We think fans of historical and costume dramas will enjoy them just the same.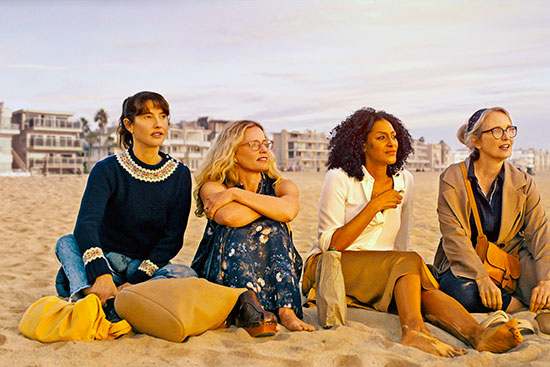 Available in September: September 1: Dear John, Do the Right Thing, Freedom Writers, Labyrinth, Letters to Juliet, Level 16, Same Kind of Different as Me, School of Rock. September 2: An Unfinished Life, Shikara. September 7: On the Verge. September 24: The Starling.
Available in October: October 1: As Good as It Gets, Awakenings, Ghost, The Guilty, The Holiday, Maid, Rumor Has It…, Seinfeld (Seasons 1-9), Serendipity, Something Borrowed, The Ugly Truth. October 6: The Five Juanas. October 12: The Movies that Made Us (Season 3), Smart People. October 16: Begin Again. October 14: A Princess for Christmas, Giraffada, In the Dark (Season 3).
Available in November: November 5: Love Hard. November 7: Father Christmas is Back. November 10: Gentefied (Season 2). November 15: Snowbound for Christmas. November 18: The Princess Switch 3: Romancing the Star. November 24: A Boy Called Christmas. November 26: A Castle For Christmas.
---
If you enjoyed this post, be sure to see The Period Films List, with the best British, historical and costume dramas sorted by era.