Last Updated on August 28, 2021
We have your period drama line-up for what's new to streaming on Netflix Instant in the US this summer – and also what's leaving.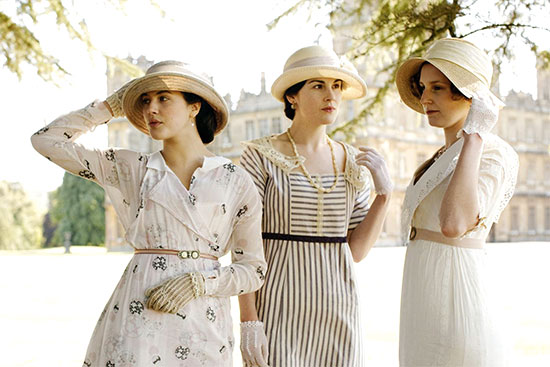 ---
To help keep this site running: Willow and Thatch may receive a commission when you click on any of the links on our site and make a purchase after doing so.
---
This list will be updated all summer: it will house all the historical, costume, and period dramas added to Netflix in June, July, and August 2021, that we think you'll enjoy.
New titles – from British period dramas to romantic television series and biopics –  will be added alphabetically to the appropriate areas all throughout the months, as soon as we learn of them. If you recognize a title from the service, it's because movies and series often get pulled off for a period of time, and then they come back.
Be sure to click through to watch the trailers – they may save you from watching something you'll wish you hadn't (or help you find something you nearly skipped over).
We've also curated some other non-period feel-good movies and TV series including comedies and romances, that are coming to Netflix that you might like. See the "You May Also Like" section for these additional suggestions of what to watch.
Period dramas leaving Netflix this summer: Leaving June 30, 2021: Bonnie and Clyde, Fiddler on the Roof. Leaving August 7: The Promise. Leaving August 31: Road to Perdition, The Time Traveler's Wife. 
---
---

Period Dramas Added in June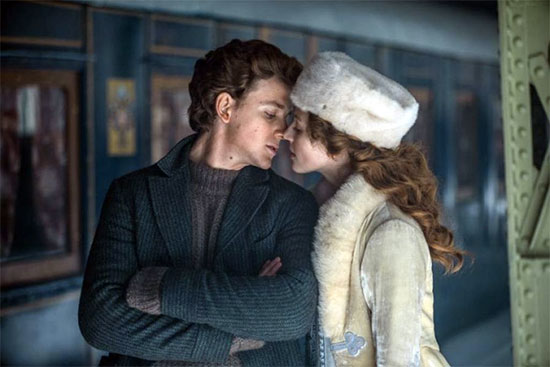 ---
---

Downton Abbey (Seasons 1 – 6)
A chronicle of the lives of the British aristocratic Crawley family and their servants in the early twentieth century. The award-winning series from Julian Fellowes spans 12 years of gripping drama centered on a great English estate on the cusp of a vanishing way of life. The series follows the Granthams and their family of servants through sweeping change, scandals, love, ambition, heartbreak, and hope.
Starring Maggie Smith, Hugh Bonneville, Elizabeth McGovern, Michelle Dockery, Laura Carmichael, Brendan Coyle, Joanne Froggatt, Brendan Coyle, Allen Leech, Sophie McShera, Lesley Nichol, Jim Carter, Phyllis Logan, Rob James-Collier, Kevin Doyle.
Rated TV-PG
Available June 1
---

Flipped (2010)
In 1957, when second-graders Bryce Loski and Julianna "Juli" Baker first meet, Juli knows it's love, but Bryce isn't so sure and tries to avoid Juli. This romantic comedy-drama film tells the story of two eighth graders who start to have feelings for each other, despite being total opposites. Co-written and directed by Rob Reiner is based on Wendelin Van Draanen's 2001 novel of the same name.
Starring Callan McAuliffe, Madeline Carroll, Rebecca De Mornay, Anthony Edwards, John Mahoney, Penelope Ann Miller, Aidan Quinn, Kevin Weisman.
Rated PG
Available June 1
---

Silver Skates (2020)
A period-set epic romantic adventure / fantasy film. On the frozen rivers and canals of St. Petersburg, a petty thief on skates warms the heart of an aristocrat's daughter as forces try to keep them apart.
The 20th century is just around the corner. In winter, St. Petersburg transforms into a fairy tale-like wonderland where frozen rivers and canals serve as the iced-over roads and bustle with skaters and markets. The city is home to 18-year-old Matvey who works as an ice-skating delivery boy at a local bakery. The son of a poor lamplighter, his only treasure is a pair of silver-plated skates he inherited from his father. When he is unjustly fired he joins a gang of pickpockets who work the canals, led by the revolutionary-minded Alex. Meanwhile, a high-ranking official's daughter Alisa feels like a prisoner in her father's mansion. She dreams of studying science which goes against her father's conservative views on a woman's role in society. One day their paths cross.
Starring Fedor Fedotov, Sonya Priss, Yuriy Borisov, Kirill Zaytsev, Aleksey Guskov, Severija Janusauskaite, Cathy Belton.
Rated TV-MA (nudity, smoking)
In Russian, English, and French.
Available June 16
---
Other Just-added Period Movies & Series 
June 1: American Outlaws (2001), Chinatown (1974), Company of Heroes (2013), Road to Perdition (2002), Stand by Me (1986), The Girl King (2015), The Outlaw Josey Wales (1976), The Wind (2018). June 18: Rurouni Kenshin: The Final (2021).
Also see: Bridgerton – The Afterparty (2021) available on June 13. "Bridgerton" cast members share behind-the-scenes stories from the hit show, plus comedian Nikki Glaser breaks down the costume drama's sexiest moments.
---
Also see the list of period dramas added to Netflix over this past spring.
---
---
Period Dramas Added in July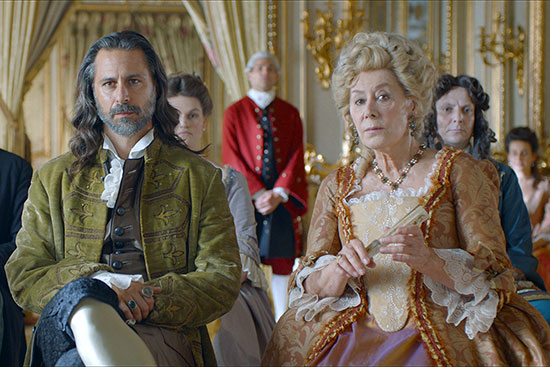 ---
---

The Beguiled (2017)
The unexpected arrival of a wounded Union soldier at a girls school in Virginia during the American Civil War leads to jealousy and betrayal. Directed by Sofia Coppola and based on the novel by Thomas Cullinan.
Starring Colin Farrell, Nicole Kidman, Kirsten Dunst, Elle Fanning, Oona Laurence, Angourie Rice.
Rated R for sexuality and some violence
Available July 16
---

The Cook of Castamar (Season 1) 
In 1720 Madrid, a talented cook catches the eye of a widowed duke just as he returns to aristocratic society. Based on the novel by Fernando J. Múñez, this Spanish language period drama has been an audience favorite.
Starring Michelle Jenner, Roberto Enríquez, Hugo Silva, Maxi Iglesias, María Hervás, Agnès Llobet.
Rated TV-MA for sex, nudity, smoking
Available July 9
---

Memoirs of a Geisha (2005) 
In the 1920s, 9-year-old Chiyo gets sold to a geisha house. There, she is forced into servitude, receiving nothing in return until the house's ruling hierarchy determines if she is of high enough quality to service the clientele — men who visit and pay for conversation, dance and song. After rigorous years of training, Chiyo becomes Sayuri, a geisha of incredible beauty and influence. Life is better for Sayuri, but World War II is about to disrupt the peace. Based on the novel by Arthur Golden.
Starring Suzuka Ohgo, Ziyi Zhang, Ken Watanabe, Michelle Yeoh, Togo Igawa.
Rated PG-13
Available July 1
---

Ophelia (2018) 
A re-imagining of Hamlet, told from Ophelia's perspective. As a rebellious and motherless child, Ophelia is taken into Elsinore Castle by Queen Gertrude as one of her most trusted ladies-in-waiting. Soon enough, Ophelia captures the affections of the young Prince Hamlet. A passionate romance kindles between the 2 in secret as the kingdom is on the brink of war amidst its own political intrigue and betrayal. When Hamlet's father is murdered and the prince's wits begin to unravel into an insatiable quest for vengeance, Ophelia sharply navigates the rules of power in Denmark all while struggling to choose between her true love and her own life.
Starring Daisy Ridley, Naomi Watts, George MacKay, Clive Owen.
Rated PG-13
Available July 1
---
Other Just-added Period Movies & Series 
July 1: The Best of Enemies, Boogie Nights, Dynasty Warriors, The Long Riders, Mary Magdalene, Red Joan. July 2: Winchester. July 23: Kingdom: Ashin of the North, The Last Letter From Your Lover. July 24: Django Unchained. July 26: Wyonna Earp (Season 4). 
---
---
Period Dramas Added in August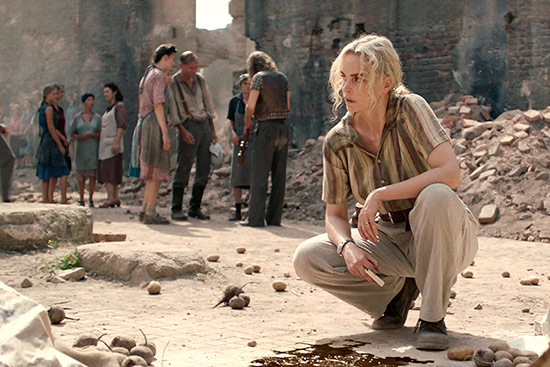 ---
---

The Defeated (2020)
In this period series, Max McLaughlin is an American cop who arrives in Berlin in the summer of 1946 to help create a police force in the chaotic aftermath of the war. The city's in chaos – there are no laws, and everyone is either a criminal or a survivor. While McLaughlin works to take down the Al Capone of Berlin, Dr Werner 'Englemacher' Gladow, he is also on a private mission to track down his missing brother, who's been killing former Nazis in hiding.
Starring Taylor Kitsch, Michael C. Hall, Logan Marshall-Green, Nina Hoss, Tuppence Middleton.
Rated TV-MA
Available August 18
---

The Piano (1993)
In the mid-19th century, after a long voyage from Scotland, pianist Ada McGrath and her young daughter, Flora, are left with all their belongings, including a piano, on a New Zealand beach. Ada, who has been mute since childhood, has been sold into marriage to a local man named Alisdair Stewart. Making little attempt to warm up to Alisdair, Ada soon becomes intrigued by his Maori-friendly acquaintance, George Baines, leading to life-altering conflicts. An Oscar-winner from director Jane Campion.
Starring Holly Hunter, Anna Paquin, Sam Neill, Harvey Keitel.
Rated R for moments of graphic sexuality
Available August 15
---

The Railway Man (2013)
In this award-winning movie set in the 1940s and the 1980s, Colin Firth stars as a former British Army officer who sets out on a mission with his new wife to confront the man who tormented him while he was prisoner at a Japanese labor camp during World War II. An adaptation of the 1995 autobiography of the same name by Eric Lomax.
Starring Colin Firth, Nicole Kidman, Jeremy Irvine, Stellan Skarsgård.
Rated R for disturbing prisoner of war violence
Available August 15
---

Rebellion (Season 2)
It's back! The character-driven miniseries "Rebellion" honors the 100th anniversary of the start of the Easter Uprising in 1916, a defining moment in Irish and British history. Three diverse young women and their families, lovers and friends from Belfast, Dublin and London play vital and conflicting roles in the narrative of Ireland's independence. Some prioritize family loyalties; some are motivated by the noblest of ideals, some by opportunism; others take up arms, prepared to sacrifice everything for the dream of a better society and true independence.
Starring Paul Reid, Brian Gleeson, Charlie Murphy, Simone Kirby, Natasha O'Keeffe. 
Rated TV-MA
Available August 27
---

Seabiscuit (2003)
In the midst of the Great Depression, a businessman coping with the tragic death of his son, a jockey with a history of brutal injuries and a down-and-out horse trainer team up to help Seabiscuit, a temperamental, undersized racehorse. At first the horse struggles to win, but eventually Seabiscuit becomes one of the most successful thoroughbreds of all time, and inspires a nation at a time when it needs it most.
Starring Jeff Bridges, Tobey Maguire, Chris Cooper, Elizabeth Banks, Gary Stevens, William H. Macy.
Rated PG-13
Available August 1
---
Other Just-added Period Movies & Series 
August 1: Beowulf (2007).
---
---
You May Also Like
This section contains a curated list of movies and TV series new on Netflix, that are NOT period dramas. We think fans of historical and costume dramas will enjoy them just the same.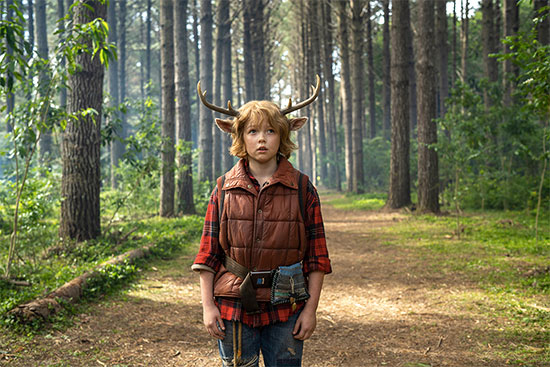 For non-period, new-this-summer movies and series that you may also like, see the following:
Available in June: June 1: Fools Rush In, I Am Sam, Million Dollar Baby, The Mirror Has Two Faces, The Prince and Me, The Terminal, The Wedding Guest, What Women Want. June 2: Election. June 3: Dancing Queens. June 4: Sweet Tooth. June 10: Skater Girl, Camellia Sisters. June 17: Silver Linings Playbook, The Gift (Season 3). June 18: Fatherhood. June 23: Good on Paper. June 23: The House of Flowers: The Movie.
Available in July: July 1: Bureau of Magical Things (Season 1), The Queen, Charlie's Angels, Mother's Day, Spanglish, Hampstead, The Karate Kid 1-3, Life as We Know It, Love Actually, The Tourist, What Dreams May Come. July 7: This Little Love of Mine. July 8: Home Again. July 9: Virgin River (Season 3).
Available in August: August 1: Catch Me if You Can, Ferris Bueller's Day Off, Five Feet Apart, Friday Night Lights (Seasons 1 – 5), Good Luck Chuck, Magnolia, My Girl. August 8: Quartet. August 11: Misha and the Wolves (Documentary). August 18: Out of My League, Pahuna. August 20: The Chair, Sweet Girl.
---
If you enjoyed this post, be sure to see The Period Films List, with the best British, historical and costume dramas sorted by era.