Last Updated on November 6, 2020
We have your period drama line-up for what's new to streaming on Netflix Instant in the US this Spring – and also what's leaving.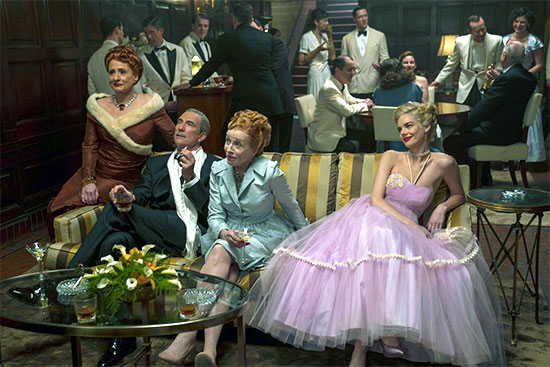 ---
To help keep this site running: Willow and Thatch may receive a commission when you click on any of the links on our site and make a purchase after doing so.
---
This list will be updated all spring: it will house all the historical, costume, and period dramas added to Netflix in March, April, and May 2020, that we think you'll enjoy. New titles – from British period dramas to romantic television series and biopics –  will be added alphabetically to the appropriate areas all throughout the months, as soon as we learn of them. 
Be sure to click through to watch the trailers – they may save you from watching something you'll wish you hadn't (or help you find something you nearly skipped over).
We've also curated some other non-period feel-good movies and TV series including comedies and romances, that are coming to Netflix that you might like. See the "You May Also Like" section for these additional suggestions of what to watch. The Summer 2020 list is here. The Fall 2020 list is here. 
---
---

Period Dramas Added in March
---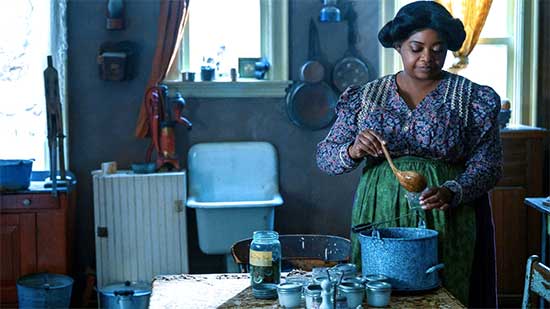 ---

Curtiz (2018)
Based on real life happenings in 1942, as America prepares to enter WW2, driven and arrogant film director Michael Curtiz deals with studio politics and family drama during the troubled production of the movie Casablanca. Despite the challenges, the film that tells the story of a jaded nightclub owner in war-torn Casablanca, whose loyalties are put to the test when his old flame reappears and seeks help in escaping from the Nazis, went on to become a classic.
Starring Lili Bordán, Evelin Dobos, Caroline Boulton, Ferenc Lengyel, Yan Feldman.
Available March 25

---

The English Game (2020)
In the new British period drama from Julian Fellowes (Downton Abbey, The Gilded Age) set in 1870s England, two footballers on opposite sides of a class divide forge a bond that helps bring the upper-class gentleman's sport to the masses. Directed by Tim Fywell (I Capture the Castle), and Birgitte Stærmose (The Spanish Princess).
About the upcoming TV mini-series, Fellowes said, "There's this extraordinary anomaly that football, originally devised by public schoolboys at Eton, to be played by their own rules, becomes this game that dominates the world. As the game spread, it becomes less tenable that the Etonians could reserve football for themselves. The clubs that rise in the industrial Midlands and the North become the true representatives of the game."
6 episodes
Starring Edward Holcroft, Kevin Guthrie, Charlotte Hope, Craig Parkinson, Joncie Elmore, Daniel Ings, Niamh Walsh, Kate Phillips.
Available March 20
---

Freud (2020)
Eager to make his name in 19th-century Vienna, a hungry young Sigmund Freud joins a psychic and an inspector to solve a string of murder mysteries.
Vienna, 1886. The young Sigmund Freud is still a long way from being a globally revered national figure. His peculiar concept of the unconscious and his use of hypnosis draws ridicule and sees him marginalized by the medical establishment. His professional reputation is at stake, as is his engagement to his beloved Martha. He finds distraction by accompanying his friend Arthur Schnitzler to cocaine-fueled nights with Vienna's high society. When this same society is shaken by a series of mysterious murders, Freud enlists the aid of fragile medium Fleur and traumatized war veteran and policeman Alfred Kiss in his bid to expose the masterminds behind the crimes, which are causing a stir – even in the upper echelons of political circles.
8 episodes
Starring Robert Finster, Ella Rumpf, Georg Friedrich, Brigitte Kren, Marisa Growaldt.
Rated TV-MA
Available March 23
---

Hugo (2011)
Orphaned and alone except for an uncle, Hugo Cabret lives in the walls of a train station in 1930s Paris.
Hugo's job is to oil and maintain the station's clocks, but to him, his more important task is to protect a broken automaton and notebook left to him by his late father. Accompanied by the goddaughter of an embittered toy merchant, Hugo embarks on a quest to solve the mystery of the automaton and find a place he can call home.
Based on Brian Selznick's book The Invention of Hugo Cabret.
Starring Asa Butterfield, Jude Law, Chloë Grace Moretz, Ben Kingsley.
Rated PG
Available March 1
---

Kingdom (Season 2)
The zombie period drama set in Korea's Joseon era returns for Season 2.
While strange rumors about their ill king grip a kingdom, the crown prince becomes their only hope against a mysterious plague overtaking the land. The K-drama is based on the webcomic The Kingdom of the Gods by Kim Eun-Hee.
Starring Ju Ji-Hoon, Bae Doo-Na, Ryoo Seung-Ryong, Kim Hye-Jun, Kim Sang-Ho, Heo Jun-Ho.
Rated TV-MA
Available March 13
---

Self Made: Inspired by the Life of Madam C.J. Walker (2020)
This Netflix Original four-part limited series is inspired by the incredible true story of Madam C.J. Walker (born Sarah Breedlove in 1867 on a cotton plantation in Louisiana) who built a haircare empire that made her the first female self-made millionaire.
Academy Award® winner Octavia Spencer stars as Madam C.J. Walker in the uplifting and feel-good story of this cultural icon to the screen for the first time. Against all odds, in the Victorian and Edwardian eras, Walker overcame post-slavery racial and gender biases, personal betrayals, and business rivalries to build a ground-breaking brand that revolutionized black haircare, as she simultaneously fought for social change.
Inspired by the book On Her Own Ground written by Walker's great-great-granddaughter A'Lelia Bundles.
Starring Blair Underwood, Tiffany Haddish, Carmen Ejogo, Garrett Morris, Zahra Bentham, Kevin Carroll, Octavia Spencer, Keeya King.
Available March 20
---

The Shawshank Redemption (1994)
Set beginning in 1947, two imprisoned men bond over a number of years, finding solace and eventual redemption through acts of common decency.
Andy Dufresne is sentenced to two consecutive life terms in prison for the murders of his wife and her lover and is sentenced to a tough prison. However, only Andy knows he didn't commit the crimes. While there, he forms a lasting friendship with Red in the movie filled with "a lot of life and humor" about "time, patience and loyalty." (Roger Ebert)
Based on the 1982 novella Rita Hayworth and Shawshank Redemption.
Starring Tim Robbins, Morgan Freeman, Bob Gunton, William Sadler, Clancy Brown.
Rated R for language and prison violence
Available March 1
---

Tinker Tailor Soldier Spy (2011)
In early 1970s England, during the bleak days of the Cold War, the head of MI6, Control, dispatches an agent to meet with a Hungarian general who knows the identity of a Soviet spy in the organization's ranks.
However, the mission goes wrong, and the general dies before he can reveal the information. Undersecretary Oliver Lacon calls veteran agent George Smiley back from forced retirement to ferret out the mole and stop the flow of vital British secrets to the Russians. "A brilliant study of the disenchantment, compromise and tension of the 1970s spy game" (The Guardian) with an all-star ensemble cast.
Based on John le Carré's 1974 spy mystery George Smiley novel of the same name.
Starring John Hurt, Mark Strong, Simon McBurney, Gary Oldman, Toby Jones, Ciarán Hinds, Colin Firth, Benedict Cumberbatch.
Rated R for violence, some sexuality/nudity and language
Available March 16
---

There Will Be Blood (2007)
A story of family, religion, hatred, oil and madness, focusing on a turn-of-the-century prospector in the early days of the business.
During Southern California's oil boom of the late 19th and early 20th centuries, ruthless silver miner, turned oil prospector, Daniel Plainview uses his adopted son HW to project a trustworthy, family-man image.
Plainview cons local landowners into selling him their valuable properties for a pittance. However, local preacher Eli Sunday suspects Plainviews motives and intentions, starting a slow-burning feud that threatens both their lives. Set between1898 and 1927.
Based on the novel Oil! by Upton Sinclair.
Starring Daniel Day-Lewis, Paul Dano, Ciarán Hinds, Barry Del Sherman, Dillon Freasier.
Rated R for some violence
Available March 1
---

Velvet Colección: Grand Finale
Everyone from six seasons of "Velvet" is back for the rich and luscious finale of this 1960s-set "emotional, romantic" Spanish period drama.
From Madrid, Alberto calls Clara, head of Velvet Barcelona: They will take an offer to sell Velvet they really cannot refuse. Despite problems of her own no one else knows about, Clara resolves to create one final, epic anthology of Velvet splendor. Besides Ana, Alberto and Clara, Mateo, Pedro, Doña Blanca, Raúl, Paloma, Sergio and even Godó make their contribution to Velvet's curtain call, as do Don Emilio and Rita, giving insight to secrets before they passed on. While memories and emotions abound, so does new drama like Clara's which only her dearest friend Ana can help her solve. When everything is said and done, carrying in their hearts that special Velvet feeling, no one must face the future alone.
Starring Paula Echevarría, Miguel Angel Silvestre, Imanol Árias, Marta Hazas, Asier Etxeandia, Adrián Lastra, Pepe Sacristán.
Rated TV-14
Available March 1
Note: Seasons 1 – 4 of the 1950s-set Spanish period series "Velvet" are leaving Netflix March 1.
---

The Young Messiah (2016)
Mary, Joseph and 7-year-old Jesus embark on a journey from Egypt to Nazareth after the young boy miraculously brings someone back to life. When King Herod orders the death of the child, Roman centurion Severus starts to pursue the family across the desert. As Mary and Joseph worry about his safety, Jesus' natural curiosity allows him to understand more about the world and his remarkable powers.
Based on the novel Christ The Lord: Out of Egypt by Anne Rice.
Starring Sara Lazzaro, Vincent Walsh, Adam Greaves-Neal, Jonathan Bailey, Sean Bean.
Rated PG-13
*This was expected March 16 but was not added at that time, check back.
---
Other period-set films available in March: March 1: GoodFellas (1990) follows the rise and fall of mob associate Henry Hill and his friends and family from 1955 to 1980. March 1: The Last Samurai (2003): In the 1970s, an American military advisor embraces the Samurai culture he was hired to destroy after he is captured in battle. March 1: Harlem Nights (1989):During the 1930s, a New York City illegal gambling house owner and his associates must deal with strong competition, gangsters, and corrupt cops in order to stay in business. March 2: W.E. (2011): In 1998, an auction of the estate of the Duke and Duchess of Windsor causes great excitement. For one woman, Wally Winthrop, it has much more meaning. Wally becomes obsessed by their historic love story. As she learns more about the sacrifices involved, Wally gains her own courage to find happiness.
---
Also see the list of period dramas added to Netflix over this past winter.
---
Period Dramas Leaving Netflix in March: Leaving March 1: Velvet. Leaving March 7: The Jane Austen Book Club. Leaving March 24: Disney's A Wrinkle in Time. Leaving March 31: North & South, Father Brown (Should be headed to BritBox). *All seasons of Call the Midwife are scheduled to leave Netflix Canada March 31, but we have no confirmation it is leaving Netflix US at this time. 
---
---
Period Dramas Added in April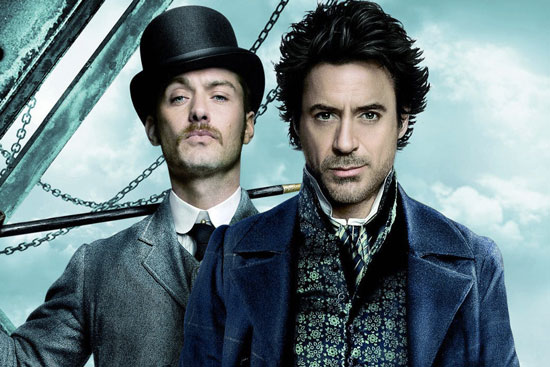 ---
---

Cadillac Records (2008)
The story of sex, violence, race and rock and roll in 1950s Chicago, and the exciting but turbulent lives of some of America's musical legends, including Muddy Waters, Leonard Chess, Little Walter, Howlin' Wolf, Etta James and Chuck Berry.
Starring Adrien Brody, Jeffrey Wright, Beyonce Knowles, Beyoncé.
Rated R for pervasive language and some sexuality
Available April 1
---

The Last Kingdom (Season 4)
As Edward and Aethelflaed spar over the future of Mercia and their father's dream of a united England, Uhtred tries to recover his lost birthright.
Starring Alexander Dreymon, Eliza Butterworth, Ian Hart.
Rated TV-MA
Available April 26
---

Road to Perdition (2002)
During the Depression Era in 1931, Mike Sullivan works as a hit man for crime boss John Rooney. Sullivan views Rooney as a father figure, however after his son is witness to a killing, Mike Sullivan finds himself on the run in attempt to save the life of his son and at the same time looking for revenge on those who wronged him.
Starring Tom Hanks, Paul Newman, Tyler Hoechlin, Jude Law, Jennifer Jason Leigh.
Rated R for violence and language
Available April 1
---

Sherlock Holmes (2009)
Detective Sherlock Holmes and his stalwart partner Watson engage in a battle of wits and brawn with a nemesis whose plot is a threat to all of England.
Revealing fighting skills as lethal as his legendary intellect, Holmes will battle as never before to bring down a new nemesis and unravel a deadly plot that could destroy the country.
Starring Robert Downey Jr., Jude Law, Rachel McAdams, Mark Strong, Eddie Marsan, Kelly Reilly.
Rated PG-13
Available April 1
---
Other period-set films available in April: April 2: The Good, the Bad and the Ugly (1966). April 16: Hail, Caesar! (2016), Once Upon a Time in London (2019). April 25: The Artist (2011), Django Unchained (2012).
---
Period Dramas Leaving Netflix in April: April 1: The Great Train Robbery. April 30: A Little Princess, Crouching Tiger, Hidden Dragon, Driving Miss Daisy, The Shawshank Redemption, True Grit, The Talented Mr. Ripley.

---
---
Period Dramas Added in May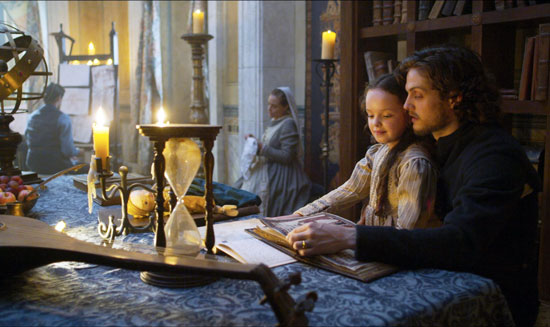 ---
---

Hollywood (2020)
In this 7 episode limited series, a group of aspiring actors and filmmakers in post-World War II Hollywood try to make it big – no matter the cost. A love letter to the Golden Age of Tinseltown from writer Ryan Murphy (Feud: Bette and Joan). 
Each character's story gives a look "behind the gilded curtain of that time period, shining a light on unfair systems and biases across race, gender and sexuality. The show endeavors to examine decades-old power dynamics and consider what the entertainment landscape might look like if they had been dismantled." (Variety)
Starring David Corenswet, Patti LuPone, Jake Picking, Jeremy Pope, Darren Criss, Nicola Bertram, Elizabeth Schmidt.
Available May 1
---

Medici the Magnificent (Part 2)
In 15th-century Renaissance Florence, the visionary Medici dynasty flexes its power in politics and the arts. In the wake of the conspiracy, Lorenzo is driven by vengeance. Giuliano's son appears while the Medici fortune hangs in the balance on the eve of war.
Starring Daniel Sharman, Alessandra Mastronardi, Synnove Karlsen.
Rated TV-14
Available May 1
---

The Queen and the Conqueror (2020)
Years after Spanish conquistador Pedro de Heredia betrayed her people and broke her heart, indigenous woman Catalina reenters his life to get revenge. This 60-episode Netflix Original is also known as "La Reina de Indias y el Conquistador."
This is the story of Catalina, the indigenous woman who gave away her soul, her heart and her life to a conqueror. "The Queen and the Conqueror" rebuilds one of the first love stories that took place in America, between an indigenous woman and a Spaniard. After establishing the city of Cartagena, Pedro de Heredia, motivated by the need to save his brother, betrays Catalina. Heartbroken, she escapes, only to come back 18 years later, as a grown woman. In her soul, her only mission is revenge: to end Pedro de Heredia's life, the same way that he, after making her fall for him, ended hers.
Starring Alejandro Muñoz, Mercedes Salazar, Camilo Jimenez Varon.
Available May 16
---
Other period-set films available in May: May 1: The Curious Case of Benjamin Button (2008), The Patriot (2000). May 19: Trumbo (2015). 
Period Dramas Leaving Netflix in May: Nothing to report!
---
---
Other Movies You May Also Like
This section contains a curated list of movies and TV series new on Netflix, that are NOT period dramas. We think fans of historical and costume dramas will enjoy them just the same.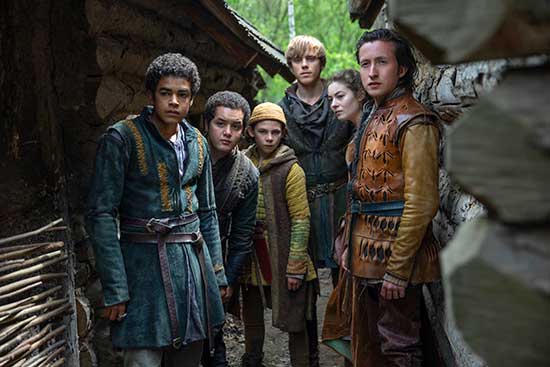 For non-period, new-in-March movies that you may also like, see the following:

Hook (1991)
Period-inspired: "Hook" acts as a sequel to J. M. Barrie's 1911 novel Peter and Wendy focusing on an adult Peter Pan who has forgotten all about his childhood.
When his young children are abducted by his old nemesis, Capt. Hook, middle-aged lawyer Peter Banning returns to his magical origins as Peter Pan. Peter must revisit a foggy past in which he abandoned Neverland for family life, leaving Tinkerbell and the Lost Boys to fend for themselves. Given their bitterness toward Peter for growing up — and their allegiance to their new leader, Rufio — the old gang may not be happy to see him.
Starring Dustin Hoffman, Robin Williams, Julia Roberts, Bob Hoskins, Maggie Smith.
Rated PG
Available March 1
---

The Letter for the King (2020)
Period-inspired: In this sweeping Netflix family fantasy series, a young boy holds the fate of the kingdom in his hands when he embarks on a quest to deliver a secret message. Tiuri, a teenage squire, answers a call for help that sends him on a perilous mission across the three kingdoms.
Based on the 1962 book by the Dutch writer Tonke Dragt that takes "inspiration from fairytales as well as the Arthurian legend." (The Guardian)
Starring Islam Bouakkaz, Jack Barton, Ruby Ashbourne Serkis, Jonah Lees, David Wenham, Tawfeek Barhom.
Available March 20
---

Love Wedding Repeat (2020)
With "Poldark's" Eleanor Tomlinson. In this innovative romantic comedy about the power of chance, alternate versions of the same wedding unfold as Jack tries to make sure his little sister has the perfect wedding day. But he'll have to juggle an angry ex-girlfriend, an uninvited guest with a secret, a misplaced sleep sedative, and unexpectedly reuniting with the girl of his dreams who got away, Dina. If he succeeds, Jack might find a happy ending of his own.
Starring Sam Claflin, Olivia Munn, Eleanor Tomlinson, Joel Fry, Tim Key, Aisling Bea, Jack Farthing, Allan Mustafa, Freida Pinto.
Available April 10
---

Quartet (2012)
The directorial debut of Dustin Hoffman, "Quartet" is a high-drama comedy about temperamental divas and old grudges, passion and pride, romance and Rigoletto. At a home for retired musicians, the annual concert to celebrate Verdi's birthday is disrupted by the arrival of Jean, an eternal diva and former wife of one of the residents. Expect poignancy and plenty of laughs.
Starring Maggie Smith, Tom Courtenay, Billy Connolly.
Rated PG-13
Available May 20
---

If you are looking for a romantic comedy or romantic drama: Always a Bridesmaid, Ghosts of Girlfriends Past, He's Just Not That Into You, Life as We Know It, Sleepover, Tootsie, and Valentine's Day are all available March 1. Silver Linings Playbook is available March 16.
Also available March 1: Freedom Writers, and Lemony Snicket's A Series of Unfortunate Events.
Available May 1: Willy Wonka & the Chocolate Factory, Charlie and the Chocolate Factory.
Available May 18: The Big Flower Fight: Ten teams of florists, sculptors and garden designers push their talents to the limit to create extravagant floral installations in this competition show. Facing elimination with every task set, these international teams of plant-obsessed artisans will be judged by florist to the stars, Kristen Griffith-VanderYacht and a slew of guest judges for a chance to display their own sculpture at London's Royal Botanic Gardens, Kew.
Available May 19: Sweet Magnolias: In this romantic and heartfelt drama, lifelong friends Maddie, Helen and Dana Sue lift each other up as they juggle relationships, family and careers in the small, Southern town of Serenity.

---
If you enjoyed this post, be sure to see The Period Films List,with the best British, historical and costume dramas sorted by era. Also see the Spring 2020 Schedule of Period Dramas on PBS Masterpiece.