Last Updated on January 5, 2021
We have your period drama line-up for what's new to streaming on Netflix Instant in the US this summer – and also what's leaving.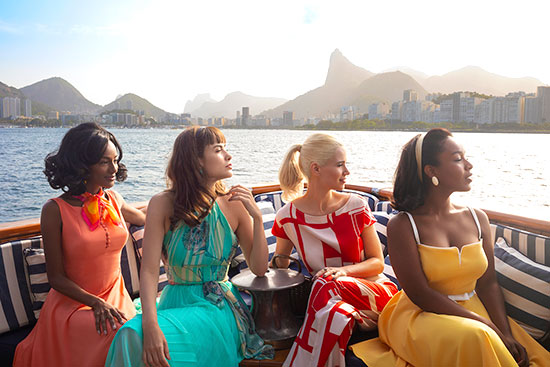 ---
To help keep this site running: Willow and Thatch may receive a commission when you click on any of the links on our site and make a purchase after doing so.
---
This list will be updated all summer: it will house all the historical, costume, and period dramas added to Netflix in June, July, and August 2020, that we think you'll enjoy.
New titles – from British period dramas to romantic television series and biopics –  will be added alphabetically to the appropriate areas all throughout the months, as soon as we learn of them. 
Be sure to click through to watch the trailers – they may save you from watching something you'll wish you hadn't (or help you find something you nearly skipped over).
We've also curated some other non-period feel-good movies and TV series including comedies and romances, that are coming to Netflix that you might like. See the "You May Also Like" section for these additional suggestions of what to watch.
The Fall 2020 list is here. The Winter 2020 list is here.
---
---

Period Dramas Added in June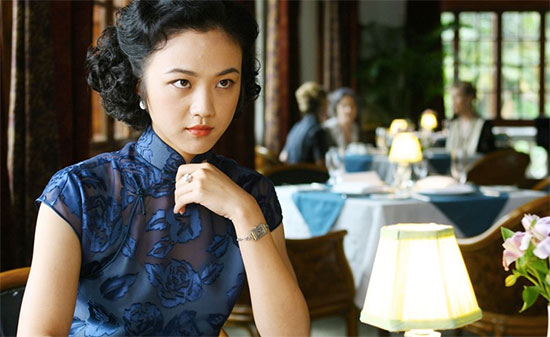 ---
---

Clueless (1995)
Period-inspired; loosely based on Jane Austen's 1815 novel Emma. Shallow, rich and socially successful Cher is at the top of her Beverly Hills high school's pecking scale. Seeing herself as a matchmaker, Cher first coaxes two teachers into dating each other.
Emboldened by her success, she decides to give hopelessly klutzy new student Tai a makeover. When Tai becomes more popular than she is, Cher realizes that her disapproving ex-stepbrother was right about how misguided she was — and falls for him.
Starring Alicia Silverstone, Stacey Dash, Brittany Murphy, Paul Rudd.
Rated PG-13
Available June 1
---

The Help (2011)
Based on the novel by Kathryn Stockett.
In 1960s Mississippi, Southern society girl Skeete returns from college with dreams of being a writer. She turns her small town on its ear by choosing to interview the black women who have spent their lives taking care of prominent white families.
Only Aibileen, the housekeeper of Skeeter's best friend, will talk at first. But as the pair continue the collaboration, more women decide to come forward, and as it turns out, they have quite a lot to say.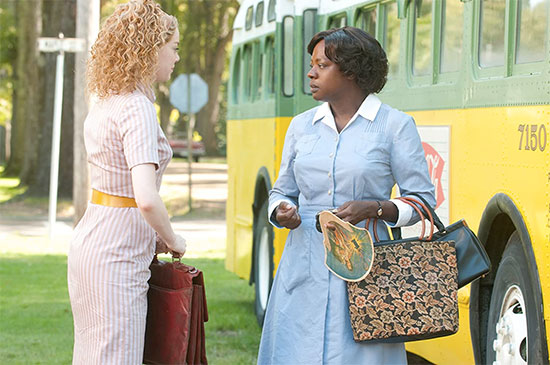 Starring Emma Stone, Viola Davis, Octavia Spencer, Bryce Dallas Howard.
Rated PG-13
Available June 1
---

Lust, Caution (2007)
In this daring and provocative thriller from director Ang Lee (Sense and Sensibility, Brokeback Mountain), a young woman finds herself swept up in a radical plot to assassinate a ruthless intelligence agent during World War II.
Her mission becomes clouded when she finds herself falling in love with the man she is assigned to kill.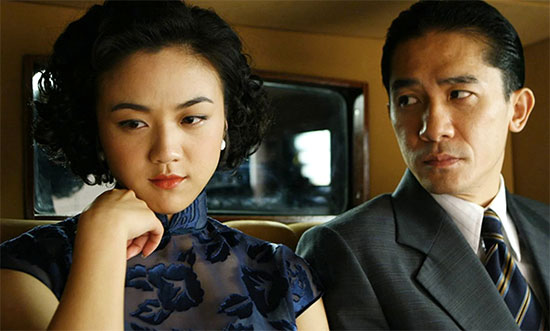 Starring Tony Chiu-Wai Leung, Wei Tang, Joan Chen, Leehom Wang.
Rated R
Available June 1
---

Girls from Ipanema / Most Beautiful Thing (Season 2)
"Girls from Ipanema" is the new American name for "Most Beautiful Thing." After the disappearance of her husband, Maria Luiza opens a Bossa Nova club in defiance of her normally conservative demeanor. Netflix calls this Brazilian TV series sentimental, heartfelt, and inspiring.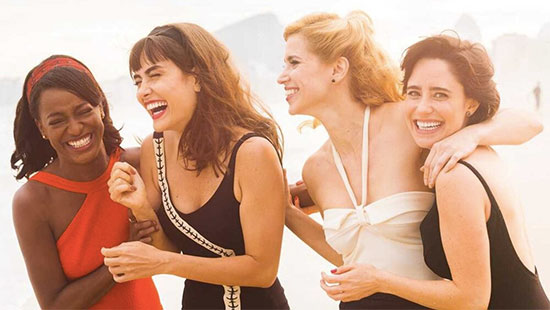 In season 2, Malu remains the determined woman, dedicated mother and loyal friend we met in the first season. However, now she has a burning strength, fueled by a trauma that made her stronger and now without excuses, without filter and uninhibited.
Thereza chooses to dedicate her life to taking care of her family and her house. But she soon realizes that she is missing another type of accomplishment: work (this time in a radio channel). Before getting married, Adélia thinks a lot about her childhood and her father, Duke. She wants to start fresh with Capitão and move forward with her life.
Meanwhile, her sister Ivone goes from a typical teenager to a talented aspiring artist who, with Malu's help, will have the chance to prove her abilities to an industry dominated by men.
Starring Maria Casadevall, Mel Lisboa, Pathy Dejesus, Larissa Nunes, Fernanda Vasconcellos, Leandro Lima, Val Perré.
Rated TV-MA
Available June 19
---

The Stolen (2017)
The story of a well-to-do British woman who must find her kidnapped son, navigating a world she doesn't know, on the edge of danger with every heartbeat.
Charlotte Lockton has settled in New Zealand with her wealthy husband, David in 1860. But her life's dreams are shattered when he's murdered on their farm and her baby son is kidnapped. After paying a ransom, frustrated with the apathy of the authorities and distrusting her staff, she decides to track him down on her own.
And so begins her journey through the wilds of an untamed New Zealand. She's forced to join a convoy of ex-convicts, whores, hustlers and a native Maori warrior heading for the rough mining community of Gold Town. There she meets Joshua McCullen, the owner of the mining town: a man who is key to uncovering the truth behind the disappearance of her son, forcing her to fight to the death for what she holds most dear.
Starring Alice Eve, Graham McTavish, Jack Davenport, Gillian MacGregor.
Rated TV-14 (contains moments of violence)
Available June 1
---

West Side Story (1961)
In this timeless musical and classic romance, a love affair is fated for tragedy amidst the vicious rivalry of two street gangs: the Jets and the Sharks.
When Jets member Tony falls for Maria, the sister of the Sharks leader, it's more than these two warring gangs can handle. And as mounting tensions rise, a battle to the death ensues, and innocent blood is shed in a heartbreaking finale.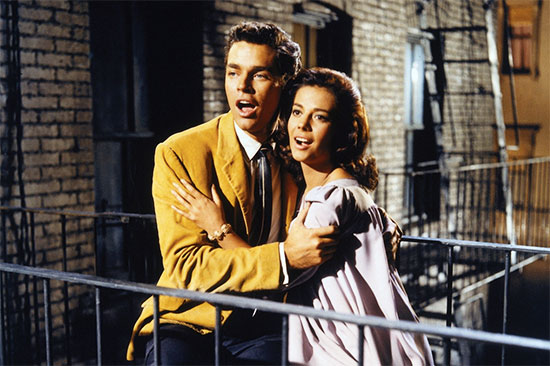 Winner of 10 Oscars, including Best Picture, Best Director, Best Costume Design, Best Cinematography, Best Actor in a Supporting Role, and Best Actress in a Supporting Role.
Starring Natalie Wood, George Chakiris, Richard Beymer, Russ Tamblyn, Rita Moreno, Simon Oakland.
Not rated
Available June 1
---
Also newly available in June: Available June 17: Frost/Nixon (2018): A dramatic retelling of the post-Watergate television interviews between British talk-show host David Frost and former president Richard Nixon. Available June 18: Alexandria… Why? (1979): Living in Alexandria during World War II, an Egyptian teen enamored with American films dreams of making it in Hollywood. Available june 18: Destiny (1997):  The story is set in the 12th century in Arab-ruled Spanish province Andalusia, where famed philosopher Averroes is appointed grand judge by the caliph and his liberal court judgements are not liked by everyone. Available June 18: The Land (1970): A small peasant village's struggles against the careless inroads of the large local landowner.
Also see the list of period dramas added to Netflix over this past spring.
---
Period Dramas Leaving Netflix in June: Leaving June 1: The King's Speech. Leaving June 9: Mad Men: Seasons 1-7. Leaving June 11: Jonathan Strange & Mr Norrell: Series 1. Leaving June 12: Dragonheart. Leaving June 30: The Boy in the Striped Pajamas, Chitty Chitty Bang Bang, The Curious Case of Benjamin Button, The Duchess, Elizabeth, Elizabeth: The Golden Age, Julie & Julia, Kate & Leopold, The Last Samurai, Mansfield Park, The Mask of Zorro. 
---
---
Period Dramas Added in July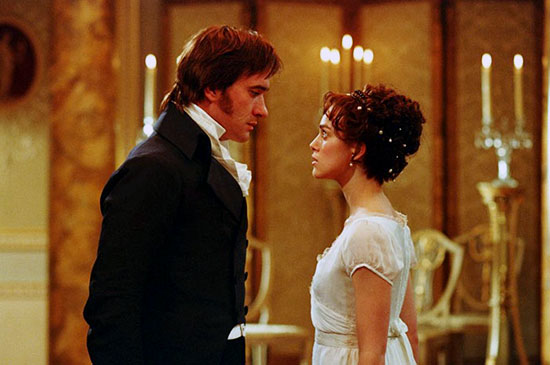 ---
---

A Touch of Green (2015)
Friendship, history, romance, and war come together in this drama series that tells the story of Chinese air force pilots and their families from 1945 to 1971. Amid the turmoil of China's civil war, as husbands embarked on patriotic missions to fight against the enemies, the families of the Kuomintang pilots must contend with horror of wars, mass emigration to distant land, and death of love ones. Their shared experience brings them the strength to support one another. Also known as "Yi ba qing."
Starring Tien-Hsin, Cheryl Yang, Chun-Tian Lan, Cindy Yu-Han Lien, Weber Yang , Tie-Hsiang Ban.
Available July 1
---

Cable Girls (Season 6)
It's the 1920s and Spain has just gotten its first national telephone company, located in Madrid. For four young women who get jobs there, it's more than just work. It represents progress that is being made at the time as women are gaining more equality with men. This drama series follows the ladies, known as "cable girls," who feel attached in different ways — to their families, their partners and their memories.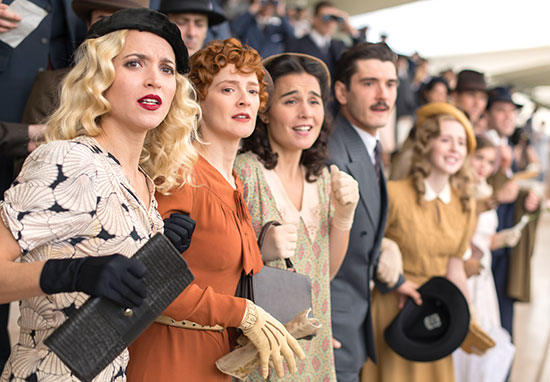 In the the final season, when Lidia's biggest rival uses a prison camp to enact revenge, Lidia and her friends become even more defiant in their fight against Franco's regime. Also known as "Las chicas del cable."
Starring Ana Fernández, Nadia de Santiago, Blanca Suárez, Maggie Civantos.
Rated TV-MA
Available July 3
---

Charlotte's Web (2006)
When Wilbur the pig discovers he's destined for the dinner table, kindly spider Charlotte hatches a plan to keep him around.
The classic story of loyalty, trust, and sacrifice comes to life in this live-action adaptation set sometime in the late 1950s or early 1960s. Fern is one of only two living beings who sees that Wilbur is a special animal as she raises him, the runt of the litter, into a terrific and radiant pig. As Wilbur moves into a new barn, he begins a second profound friendship with the most unlikely of creatures — a spider named Charlotte — and their bond inspires the animals around them to come together as a family. When the word gets out that Wilbur's days are numbered, it seems that only a miracle will save his life. A determined Charlotte — who sees miracles in the ordinary — spins words into her web in an effort to convince the farmer that Wilbur is "some pig" and worth saving.
Starring Dakota Fanning, Essie Davis, Kevin Anderson, Louis Corbett, Siobhan Fallon Hogan.
Rated G
Available July 1
---

Cloud Atlas (2012)
In this single story that unfolds in multiple timelines over the span of 500 years, the characters meet and reunite in different eras exploring how the actions of individual lives impact one another in the past, present and future, as one soul is shaped from a killer into a hero, and an act of kindness ripples across centuries to inspire a revolution.
Everything is connected: an 1849 diary of an ocean voyage across the Pacific, letters from a composer to his lover, a thriller about a conspiracy at a nuclear power plant, a farce about a publisher in a nursing home, a rebellious clone in futuristic Korea, and the tale of a tribe living on post-apocalyptic Hawaii far in the future.
Starring Tom Hanks, Halle Berry, Hugh Grant, Jim Broadbent, Hugo Weaving, Jim Sturgess, James D'Arcy.
Rated R for violence, language, sexuality/nudity and some drug use
Available July 1
---

Cursed (2020)
Period-set fantasy series. Based on the New York Times bestselling book, "Cursed" is a re-imagination of the Arthurian legend, told through the eyes of Nimue, a young woman with a mysterious gift who is destined to become the powerful (and tragic) Lady of the Lake. After her mother's death, she finds an unexpected partner in Arthur, a humble mercenary, in a quest to find Merlin and deliver an ancient sword.
Over the course of her journey, Nimue will become a symbol of courage and rebellion against the terrifying Red Paladins, and their complicit King Uther. Cursed is a coming-of-age story whose themes are familiar to our own time: the obliteration of the natural world, religious terror, senseless war, and finding the courage to lead in the face of the impossible.
Starring Sebastian Armesto, Shalom Brune-Franklin, Emily Coates, Zak Holland, Katherine Langford, Lily Newmark.
Available July 17
---

Fiddler on the Roof (1971)
The Oscar-winning adaptation of the Broadway musical about life among the Jewish community of a pre-revolutionary Russian village. A poor peasant milkman named Tevye, determined to find good husbands for his five daughters, consults the traditional matchmaker – and also has a word with God.
Based on the stories of Sholom Aleichem, Tevye is trying to support his family and maintain his Jewish tradition under a Czar that would like to run his people out of town. Tremendous songs and memorable dance sequences make this film a true classic.
Starring Topol, Norma Crane, Leonard Frey, Molly Picon, Rosalind Harris, Michele Marsh.
Rated G
Available July 1
---

Frida (2002)
"Frida" chronicles the life Frida Kahlo shared unflinchingly and openly with Diego Rivera, as the young couple took the art world by storm. From her complex and enduring relationship with her mentor and husband to her illicit and controversial affair with Leon Trotsky, to her provocative and romantic entanglements with women, Frida Kahlo lived a bold and uncompromising life as a political, artistic, and sexual revolutionary.
Starring Salma Hayek, Alfred Molina, Geoffrey Rush, Diego Luna, Valeria Golino, Ashley Judd.
Rated R for sexuality/nudity and language
Available July 1
---

The Notebook (2004)
In 1940s South Carolina, mill worker Noah Calhoun and rich girl Allie are desperately in love. But her parents don't approve. When Noah goes off to serve in World War II, it seems to mark the end of their love affair. In the interim, Allie becomes involved with another man.
But when Noah returns to their small town years later, on the cusp of Allie's marriage, it soon becomes clear that their romance is anything but over.
Starring Gena Rowlands, James Garner, Rachel McAdams, Ryan Gosling, Heather Wahlquist, James Marsden.
Rated PG-13
Available July 18
---

Pride & Prejudice (2005)
The glorious world of Jane Austen is brought back to the big screen in all its romance, wit, and emotional force in an adaptation faithful to the setting and period of the beloved novel
Elizabeth Bennet lives with her mother, father and sisters in the English countryside during the Regency era near the close of the 18th century. She faces mounting pressure from her parents to marry. When the outspoken Elizabeth is introduced to the handsome and upper-class Mr. Darcy, sparks fly. Although there is obvious chemistry between the two, Darcy's overly reserved nature threatens the fledgling relationship. Filmed entirely on location in the U.K.
Starring Keira Knightley, Matthew Macfadyen, Brenda Blethyn, Donald Sutherland.
Rated PG
Available July 16
---

Schindler's List (1993)
In this profound Oscar-winner from Steven Spielberg, businessman Oskar Schindler arrives in Krakow in 1939, ready to make his fortune from World War II, which has just started. After joining the Nazi party primarily for political expediency, he staffs his factory in German-occupied Poland with Jewish workers for similarly pragmatic reasons. When the SS begins exterminating Jews in the Krakow ghetto, Schindler arranges to have his workers protected to keep his factory in operation, but soon realizes that in so doing, he is also saving innocent lives.
Based on the 1982 novel Schindler's Ark by Australian novelist Thomas Keneally, from the true story of Oskar Schindler who managed to save the lives of per 1000 Jews.
Starring Liam Neeson, Ralph Fiennes, Ben Kingsley, Caroline Goodall.
Rated R for language, some sexuality and actuality violence
Available July 1
---

Sleepy Hollow (1999)
Ichabod Crane is sent to Sleepy Hollow to investigate the decapitations of three people, with the culprit being the legendary apparition, the headless horseman.
Set in 1799, "Sleepy Hollow" is based on Washington Irving's classic tale "The Legend of Sleepy Hollow." Faithful to the dreamy custom-bound world that Irving paints in his story (with a few new twists), the film mixes horror, fantasy and romance and features an extraordinary cast of characters that dabble in the supernatural.
Starring Johnny Depp, Christina Ricci, Miranda Richardson, Michael Gambon, Christopher Walken.
Rated R for graphic horror violence and gore, and for a scene of sexuality
Available July 1
---

Winchester (2018)
A ghost story set in 1906 and starring Helen Mirren. Inspired by true events. On an isolated stretch of land fifty miles outside of San Francisco sits the most haunted house in the world. Built by Sarah Winchester heiress to the Winchester fortune, it is a house that knows no end. Constructed in an incessant twenty-four hour a day, seven day a week mania for decades, it stands seven stories tall and contains hundreds of rooms.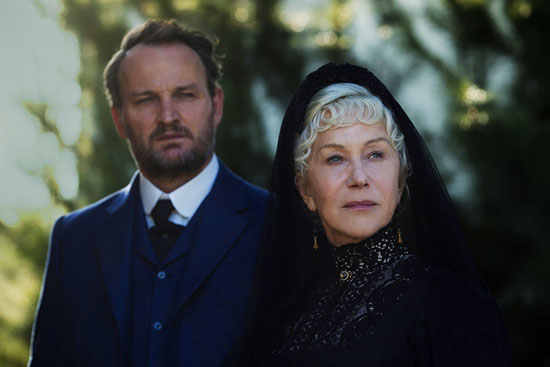 To an outsider it looks like a monstrous monument to a disturbed woman's madness. But Sarah is not building for herself, for her niece Marion, nor for the brilliant Dr. Eric Price, who she has summoned to the house. She is building a prison, an asylum for hundreds of vengeful ghosts, and the most terrifying amongst them have a score to settle with the Winchesters.
Starring Helen Mirren, Sarah Snook, Finn Scicluna-O'Prey, Jason Clarke, Emm Wiseman.
Rated PG-13
Available July 1
---
Also newly available in July: July 1: #AnneFrank – Parallel Stories (2019): Through her diary, Anne Frank's story is retold alongside those of five Holocaust survivors in this poignant documentary from Oscar winner Helen Mirren, A Bridge Too Far (1977): Operation Market Garden, September 1944: The Allies attempt to capture several strategically important bridges in the Netherlands in the hope of breaking the German lines., Red Riding Hood (2011): Set in a medieval village that is haunted by a werewolf, a young girl falls for an orphaned woodcutter, much to her family's displeasure. July 22: Norsemen (Season 3): This season of the Norwegian Viking comedy goes back in time to tell the story that led to Season 1. Don't worry, there is still plenty of pillaging and plundering.
---
Titles of Interest Leaving Netflix in July: July 31: Charlie and the Chocolate Factory, Freedom Writers, The Pianist, Willy Wonka & the Chocolate Factory.
---
---
Period Dramas Added in August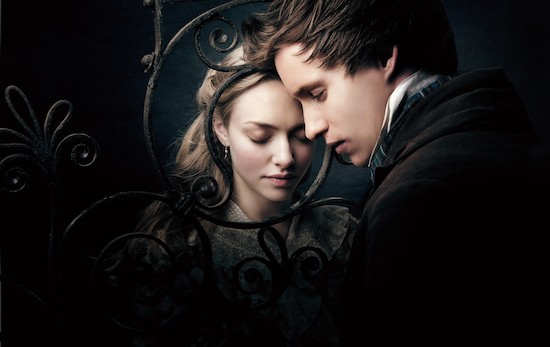 ---
---

A Knight's Tale (2001)
After his master dies, a peasant squire, fueled by his desire for food and glory, creates a new identity for himself as a knight. This crowd-pleaser is very loosely inspired by Geoffrey Chaucer's The Canterbury Tales.
Peasant-born William Thatcher begins a quest to change his stars, win the heart of an exceedingly fair maiden and rock his medieval world. With the help of friends, he faces the ultimate test of medieval gallantry — tournament jousting — and tries to discover if he has the mettle to become a legend.
Starring Heath Ledger, Mark Addy, Rufus Sewell, Shannyn Sossamon, Paul Bettany, Alan Tudyk, Laura Fraser.
Rated PG-13
Available August 1
---

An Education (2009)
A coming-of-age story set in 1960s suburban London. Despite her sheltered upbringing, Jenny is a teen with a bright future; she's smart, pretty, and has aspirations of attending Oxford University. When David, a charming but much older suitor, motors into her life in a shiny automobile, Jenny gets a taste of adult life that she won't soon forget.
Starring Carey Mulligan, Peter Sarsgaard, Alfred Molina, Olivia Williams, Cara Seymour, Matthew Beard.
Rated PG-13
Available August 1
---

High Seas / Alta Mar (Season 3)
Two sisters discover disturbing family secrets after a string of mysterious deaths occur on a luxury ship traveling from Spain to Brazil in the 1940s.
In the final season of the fabulously soapy Spanish mystery period-drama, the Bárbara de Braganza sets sail from Argentina to Mexico, and Eva joins a mission to root out a scientist harboring a fatal virus on board.
Starring Ivana Baquero, Jon Kortajarena, Alejandra Onieva, Eloy Azorín, José Sacristán.
Rated TV-MA
Available August 7
---

Les Misérables (2012)
In 19th-century France, Jean Valjean, who for decades has been hunted by the ruthless policeman Javert after breaking parole, agrees to care for a factory worker's daughter. The decision changes their lives forever. Three-time Oscar winner including Best Performance by an Actress in a Supporting Role by Anne Hathaway.
After 19 years as a prisoner, Jean Valjean is freed by Javert, the officer in charge of the prison workforce. Valjean promptly breaks parole but later uses money from stolen silver to reinvent himself as a mayor and factory owner. Javert vows to bring Valjean back to prison. Eight years later, Valjean becomes the guardian of a child named Cosette after her mother's death, but Javert's relentless pursuit means that peace will be a long time coming.
Starring Hugh Jackman, Russell Crowe, Anne Hathaway, Amanda Seyfried, Helena Bonham Carter, Eddie Redmayne, Sacha Baron Cohen.
Rated PG-13
Available August 16
---

The Promise (2016)
Set during the last days of the Ottoman Empire, "The Promise" follows a love triangle between Michael, a brilliant medical student, the beautiful and sophisticated Ana, and Chris – a renowned American journalist based in Paris.
Brilliant medical student Michael meets beautiful dance instructor Ana in late 1914. Their shared Armenian heritage sparks an attraction that explodes into a romantic rivalry between Michael and Ana's boyfriend, an American photojournalist who's dedicated to exposing the truth. As the Ottoman Empire crumbles into war-torn chaos, their conflicting passions must be deferred as they join forces to get themselves and their people to safety.
Starring Oscar Isaac, Charlotte Le Bon, Christian Bale, Marwan Kenzari, Tom Hollander.
Rated PG-13
Available August 8
---

Seabiscuit (2003)
In the midst of the Great Depression, a businessman coping with the tragic death of his son, a jockey with a history of brutal injuries and a down-and-out horse trainer team up to help Seabiscuit, a temperamental, undersized racehorse. At first the horse struggles to win, but eventually Seabiscuit becomes one of the most successful thoroughbreds of all time, and inspires a nation at a time when it needs it most. Based on a true story.
Starring Tobey Maguire, Jeff Bridges, Elizabeth Banks, Chris Cooper, Valerie Mahaffey.
Rated PG-13
Available August 1
---
Also newly available in August: August 16: Seventh Son (2020) In the 18th century, apprentice exorcist Tom Ward is the lynchpin in a battle between good and evil when imprisoned witch Mother Malkin escapes. August 27: The Young Messiah (2016) The story of Jesus Christ at age seven as he and his family depart Egypt to return home to Nazareth. Told from his childhood perspective, it follows young Jesus as he grows into his religious identity. 
---
Titles of Interest Leaving Netflix in August: August 31: Clueless.
---
---
Other Movies You May Also Like
This section contains a curated list of movies and TV series new on Netflix, that are NOT period dramas. We think fans of historical and costume dramas will enjoy them just the same.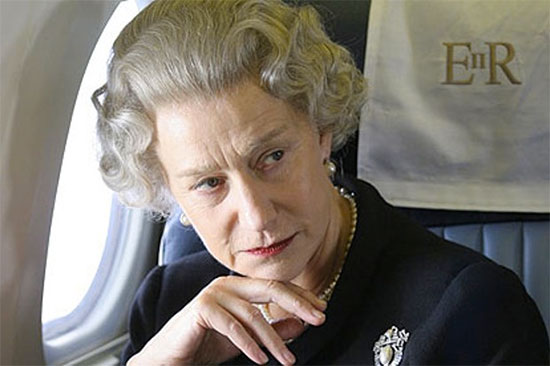 For non-period, new-in-June movies that you may also like, see the following:
Available June 1: All Dogs Go to Heaven, E.T. the Extra-Terrestrial, The Lake House, The Queen, Zodiac. Available June 3: Lady Bird. Available June 16: Frost/Nixon. Available June 19: Feel the Beat, One-Way To Tomorrow. Available June 24: Nobody Knows I'm Here. Available June 26: Eurovision Song Contest: The Story of Fire Saga.
Available July 1: Ali, Clash of the Titans, The Witches, The Karate Kid (Trilogy), Sleepless in Seattle, Million Dollar Baby, Lemony Snicket's A Series of Unfortunate Events, Definitely, Maybe, A Walk to Remember. Available July 7: How Do You Know. Available July 8: Was It Love?. Available July 15: Dark Desire.
Available August 1: Death at a Funeral, Eternal Sunshine of the Spotless Mind, Jurassic Park (three movies), Nights in Rodanthe, The Ugly Truth. Available August 10: The Lost Husband.  Available August 16: Johnny English. Available August 23: Septembers of Shiraz. Available August 28: A Princess for Christmas, Masaba Masaba.
---
---
If you enjoyed this post, be sure to see The Period Films List,with the best British, historical and costume dramas sorted by era. Also see the Summer 2020 Schedule of Period Dramas on PBS Masterpiece.