Last Updated on May 9, 2019
It's time for a Victorian Era period drama giveaway!
One winner will receive all nine historical costume and period dramas on DVD. Several of the titles are television mini-series from the BBC and have been shown on PBS Masterpiece, including the hard-to-find adaptation of Tom Brown's Schooldays.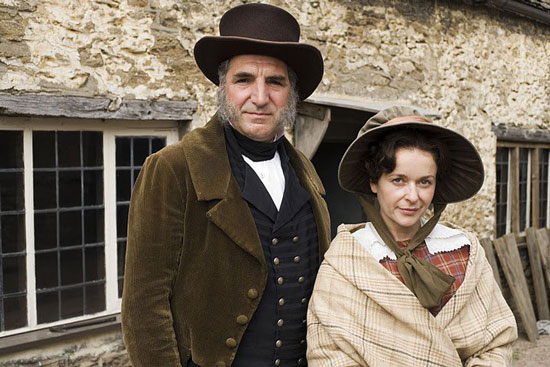 You'll get two chances to win when you share any post from the Willow and Thatch website on any of your social networks. Just leave a comment here saying which post you shared where, and why. 
If you want just one chance to win, leave a comment below without sharing a post. (But why not share? Not only will you have another chance at winning these period dramas, but you will help spread the word about Willow and Thatch. Thank you <3)
One of these DVDs is a new-in-wrap screener, the others are from Willow and Thatch's library and have been gently watched.
The winner will be chosen randomly. Open to residents of the United States only, aged 18 and older. See the Official Rules. Contest closes March 15, 2017 11:59 EST and the winner will be announced here March 16th. Good luck!
We have a winner…congrats to Jennifer C! Thanks to all who entered, and keep your eye out for our next giveaway. 
Below are the titles you could win; if you want to be sure to have a copy of one of the movies or to watch it now, click on the title of the film. 

Conagher (1991): Conn Conagher admires a woman with nerve and the widow Teale has plenty. But that doesn't mean he's ready to show up at her door clutching posies. Precious little time for that, what with deadly rustlers cutting in on his livelihood. Besides, a fenced-in life with a missus just isn't Conn's way. Not yet, anyways. Conagher is both a hard-riding actioner and a character-driven look at Western life. Katharine Ross plays pioneer woman Evie Teale, widowed after coming west and forced to prove her mettle in many ways. Sam Elliott plays Conagher, a cowhand who, when not tracking rustlers, drifts in and out of Evie's life. Something about that frontier woman keeps drawing him back. But can Evie ever keep him from drifting out again? A terrific slow-burn period romance.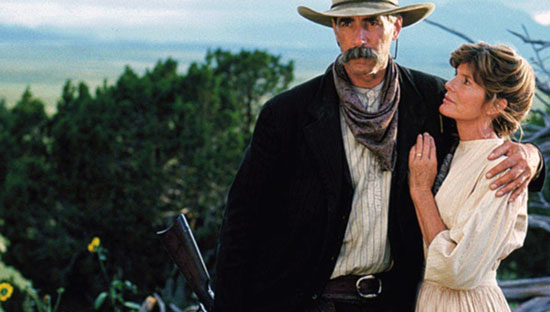 This well-wrought made-for-cable television western is faithfully adapted from a Louis L'Amour novel and centers on the budding relationship between brave but lonely widow who runs a remote stagecoach way station and the handsome cowpoke who comes to help her out. ~ Sandra Brennan, Rovi
Starring Sam Elliott, Katharine Ross, Barry Corbin, Billy Green Bush, Ken Curtis.
Not rated.
---

Cranford (2007) BBC: Welcome to Cranford, circa 1840…a rural English town where etiquette rules, undergirded by a healthy amount of gossip. Modernity is making a move in town as construction of a railway comes harrowingly close. Cranford's eclectic residents, among them Matty Jenkyns (Dame Judi Dench) her sister Deborah (Dame Eileen Atkins), and Miss Pole (Imelda Staunton), stay immersed in the sweet pleasures and sometimes heartbreaking realities of simple village life. But when a handsome, young doctor arrives with cutting-edge new techniques, it rapidly becomes clear that as the world changes, so Cranford will change with it. Based on three Elizabeth Gaskell novels (Cranford, My Lady Ludlow and Mr. Harrison's Confessions), and boasting an all-star cast, Cranford breathes life into one town during one extraordinary year.
A rich and comic costume drama that's family-friendly. 
5 episodes are included in the mini-series, set between 1842 and 1843 at the start of the Victorian era.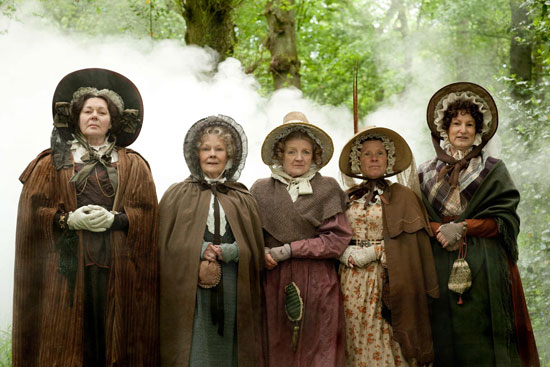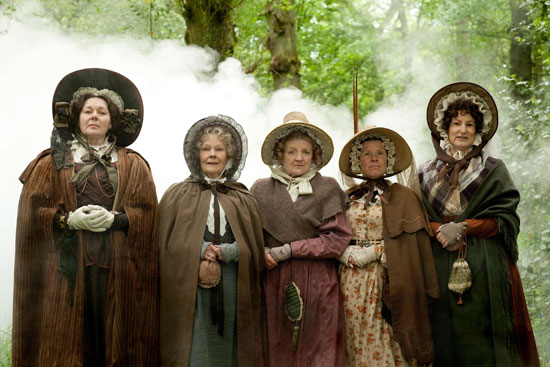 Shown on PBS Masterpiece.
Starring Judi Dench, Michael Gambon, Francesca Annis, Julia McKenzie, Imelda Staunton.
Rated TV-PG
---

Effie Gray (2014): In Effie Gray Emma Thompson peers boldly inside the forbidden realms of Victorian society through the true story of the marriage of Effie Gray and renowned art critic John Ruskin, courageously exposing a secret world of unrequited passion hidden behind the veil of an opulent public life. Set in an era when neither divorce, nor gay marriage were an option, Effie Gray is the story of a beautiful young woman coming of age, and finding her own voice in a world where women were expected to be seen but not heard. Within the lush environs of a world brimming with art, painting and high society and feverishly bucolic scenes of the Scottish countryside, Effie Gray explores the intricate relationship between sexual intolerance, repression and desire which continue to permeate society today. In this impeccably crafted period drama, Thompson delicately and incisively probes the marital politics of the Victorian Era, and beyond.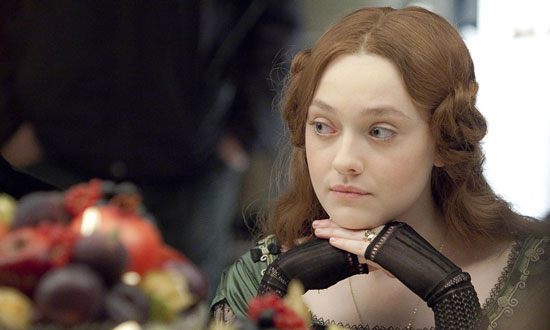 Starring Emma Thompson, Claudia Cardinale, Derek Jacobi, Robbie Coltrane, Julie Walters.
Rated PG-13
---

Jane Eyre (2006) BBC: A young governess falls in love with her brooding and complex master. However, his dark past may destroy their relationship forever.
After a wretched childhood, orphaned Jane Eyre yearns for new experiences. She accepts a governess position at Thornfield Hall, where she tutors a lively French girl named Adele. She soon finds herself falling in love with the brooding master of the house – the passionate Mr. Rochester. Jane gradually wins his heart, but they must overcome the dark secrets of the past before they can find happiness. When Jane saves Rochester from an eerie fire, she begins to suspect that there are many mysteries behind the walls of Thornfield Hall. Her fears are confirmed when Rochester's secret past is revealed, destroying her chance for happiness, and forcing Jane to flee Thornfield. Penniless and hungry, she finds shelter and friendship in the shape of a kind clergyman and his family. But she is soon shocked to uncover the deeply hidden truth of her own past. This lavish and sensual new version of Charlotte Bronte's classic novel is modern and moody, timeless and romantic. 4 episodes in the television mini-series.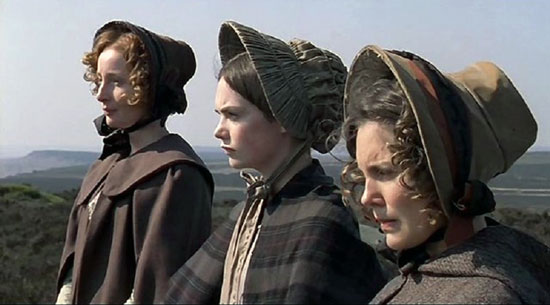 You may think the world doesn't need another adaptation of Jane Eyre–but you're wrong. This new and wonderfully lush Masterpiece Theatre version, directed by Susanna White (who directed the equally sumptuous miniseries of Bleak House starring Gillian Anderson), contrasts Jane Eyre's vivid inner life with the harshness of her outer life; both Georgie Henley (The Chronicles of Narnia) as the young Jane and newcomer Ruth Wilson express the inner vitality of the outcast orphan girl whose spirit captures the heart of the rough, charismatic landowner Mr. Rochester (Toby Stephens). Stephens, it must be said, is far too conventionally handsome for the part, but he makes up for it by capturing Rochester's abrasive and mercurial temperament. (Wilson's looks are perfect; at one moment she seems awkward and homely, at another utterly luminous.) Jane Eyre is so often remade because the story is so potent; this production brings all of the novel's juice and passion to the fore, emphasizing the characters' sensual experience while staying true to the restrictions and mores of the period. All in all, exceptional. –Bret Fetzer
Shown on PBS Masterpiece.
Starring Ruth Wilson, Toby Stephens, Amy Steel, Jacqueline Pilton, Anne Reid.
Rated TV-PG
---

Meek's Cutoff (2010): From acclaimed director Kelly Reichardt, is a stark and poetic drama set in 1845, the earliest days of the treacherous Oregon Trail. A wagon train of three families has hired mountain man Stephen Meek to guide them over the Cascade Mountains. Claiming to know a shortcut, Meek leads the group on an unmarked path across the high plain desert, only to become lost in the dry rock and sage. Over the coming days, the emigrants must face the scourges of hunger, thirst, and their own lack of faith in each others' instincts for survival. When a Native American wanderer crosses their path, the emigrants are torn between their trust in a guide who has proven himself unreliable and a man who has always been seen as their natural born enemy.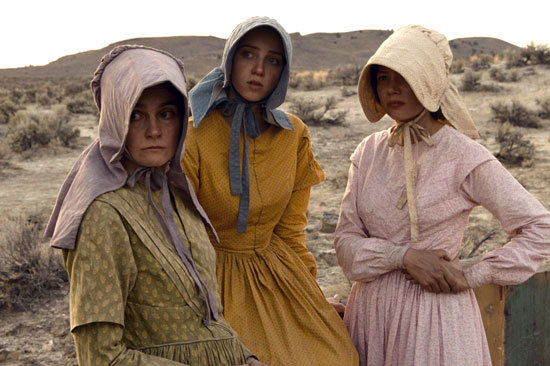 To set aside its many other accomplishments, "Meek's Cutoff" is the first film I've seen that evokes what must have been the reality of wagon trains to the West. "Meek's Cutoff" is more an experience than a story. It has personality conflicts, but isn't about them. The suspicions and angers of the group are essentially irrelevant to their overwhelming reality. Reichardt has the courage to establish that. She doesn't make it easy for us with simplistic character conflict. She's genuinely curious about the hardly-educated pioneers who were brave, curious or hopeful enough to set out on such a dangerous journey. – Roger Ebert
Starring Michelle Williams, Bruce Greenwood, Will Patton, Paul Dano, Zoe Kazan. 
Rated PG.
---

Molokai – The Story of Father Damien (1999): The true story of the 19th century priest who volunteered to go to the island of Molokai, to console and care for the lepers.
To deal with the leprosy problem in the Hawaiian Islands in 1872, sufferers were relentlessly exiled to Molokai, a barren isle off the coast. There they lived in miserable surroundings, abandoned by the outside world. To alleviate their fate, Father Damien was the first priest to go to Molokai. His bishop's last words were that "he must not touch anyone."
Little by little, Damien earned the trust of the lepers, and eventually, his appeals for nuns and supplies resonated throughout the world, much to the displeasure of his superiors.
Starring David Wenham, Kate Ceberano, Jan Decleir, Chris Haywood, Peter O'Toole, Derek Jacobi.
Rated PG
---

Tom Brown's Schooldays (1971) BBC: In an upper-class Victorian boarding school, a loveable schoolboy suffers at the hands of a vicious bully and is inspired by a forward-thinking headmaster. This Masterpiece Theatre classic is a fascinating portrait of the times and a heartwarming story of courage and friendship. Though a son of privilege in a rigidly class-conscious society, Tom Brown is a born egalitarian. What he learns at the famous Rugby School is that breeding really does determine character and scoundrels exist in every part of society.
Based on the semi-autobiographical novel by Thomas Hughes, who studied at Rugby in the 1830s under the educational reformer Dr. Thomas Arnold, this family drama stars Anthony Murphy in an Emmy®-winning debut as Tom with Iain Cuthbertson as Dr. Arnold. 5 episodes.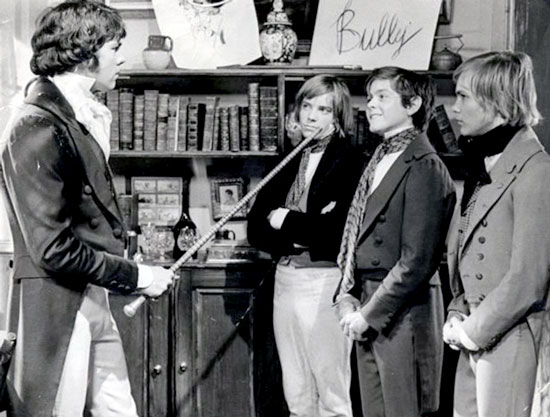 The trials and traumas of boarding school have always given British writers rich material–Tom Brown's Schooldays, based on the classic novel set in the Victorian era, is no exception. In this five-episode miniseries broadcast on Masterpiece Theatre, young Tom Brown (Anthony Murphy) leaves home for Rugby, a well-respected school in decline. His arrival coincides with the appointment of a new headmaster, Dr. Arnold (Iain Cuthbertson), who aspires to reform the school by stamping out bullying, drunkenness, and bigotry. Tom's struggle is more personal: Before his arrival, he offended a wealthy but corrupt man who commissions his equally dissolute son Gerald (Richard Morant), a senior student at Rugby, to make Tom's life miserable. Gerald schemes with relish, finally catching Tom in a trap that threatens to break the forthright boy's spirit. The story could be pure melodrama were it not for the vivid details of life in a boarding school. As the plot moves this way and that, it's always kept real by the hardships of the time (boys sleep five to a bed, younger boys act as servants to older ones), making Tom Brown's Schooldays a keen social critique as well as an engaging story. The adolescent actors are occasionally a little clumsy, but there are some inspired performances; Murphy deservedly won an Emmy. Too often a virtuous hero is a recipe for blandness, but the insightful script makes Tom clever but fallible. He refuses to mistreat those less privileged out of conscious choice, not because of some immutable goodness–the character (and the story) is more compelling as a result. –Bret Fetzer
Shown on PBS Masterpiece.
Starring Iain Cuthbertson, Simon Fisher-Turner, Richard Morant, Anthony Murphy, Richard Gibson.
Not rated.
---

Tombstone (1993): Wyatt Earp (Kurt Russell) and his brothers, Morgan (Bill Paxton) and Virgil (Sam Elliott), have left their gunslinger ways behind them to settle down and start a business in the town of Tombstone, Ariz. While they aren't looking to find trouble, trouble soon finds them when they become targets of the ruthless Cowboy gang. Now, together with Wyatt's best friend, Doc Holliday (Val Kilmer), the brothers pick up their guns once more to restore order to a lawless land.
Set beginning in 1879. 
A tough-talking but soft-hearted tale that is entertaining in a sprawling, old-fashioned manner. – Variety
Tombstone has unparalleled accuracy in detail not only with dialogue, but mustaches, clothes, guns (including long-barreled and nickel-plated weapons), and, especially, hats (which had a clearly southwestern flavor, particularly in the cavalier-style sombreros worn by Wyatt and Doc Holliday.) It is also the first and only Wyatt Earp film to be shot in the country where the actual events took place. – Neatorama
Starring Kurt Russell, Val Kilmer, Sam Elliott, Bill Paxton, Powers Boothe.
Rated R.
---

Topsy-Turvy (1999): The world of Gilbert And Sullivan comes to vivid life in this extraordinary dramatization of the staging of their legendary 1885 comic opera Topsy-Turvy from Mike Leigh. Jim Broadbent (Moulin Rouge, Iris) and Allan Corduner (Yentl, Vera Drake) brilliantly inhabit the roles of the world-famous Victorian librettist and composer, respectively, who, along with their troupe of temperamental actors, must battle personal and professional demons while mounting this major production. A lushly produced epic about the harsh realities of creative expression, featuring bravura performances and Oscar-winning costume design and makeup, Topsy-Turvy is an unexpected period delight from one of contemporary cinema's great artists.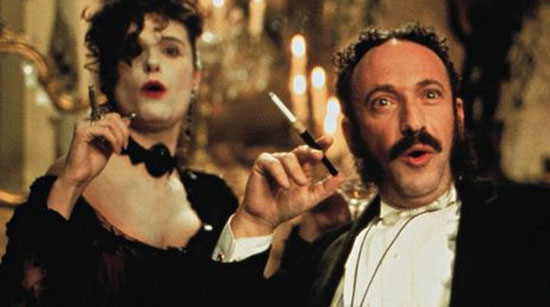 Not everyone is familiar with Gilbert and Sullivan. Do they need to be to enjoy "Topsy-Turvy"? No more, I suspect, than one needs to know all about Shakespeare to enjoy "Shakespeare in Love"–although with both films, the more you do know, the more you enjoy. The two films have been compared because both are British, both are about theatrical geniuses, both deal with theatrical lore. The difference is that "Shakespeare in Love" centers on a love story, and "Topsy-Turvy" is about love of the theater. Romantic love ages and matures. Love of the theater, it reminds us, is somehow always adolescent–heedless, passionate, guilty. It is one of the year's best films. -Roger Ebert
Starring Allan Corduner, Dexter Fletcher, Sukie Smith, Roger Heathcott, Wendy Nottingham.
Rated R
---
---
If you enjoyed this post, you'll want to wander over to The Period Films List, after you enter the giveaway. You'll especially like the Best Period Dramas: Victorian Era List.  Also see the post about the new Victorian Era Lady Macbeth, and Victorian Daily Life in Film and Books.