Last Updated on October 29, 2018
In winter and spring, Masterpiece Classic features signature period dramas, so there's always something to look forward to. Mark your calendars: we have the PBS Masterpiece 2017 Classic Spring (and Summer) Schedule.
Willow and Thatch knows it is very difficult to bear that Poldark Season 3 is a ways off, but here's the good news: the schedule includes both new and returning period series. You'll find descriptions of the historical costume dramas in the PBS Masterpiece line-up, with premiere and return dates. At the end of the post there is news about what's coming up in the summer: scroll down to Wait! Where's My Show? 
The Fall 2017 Period Drama Line-up on PBS, is here.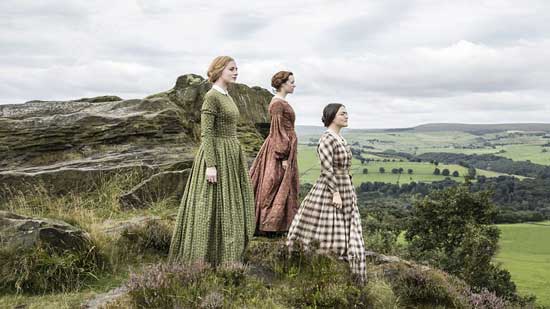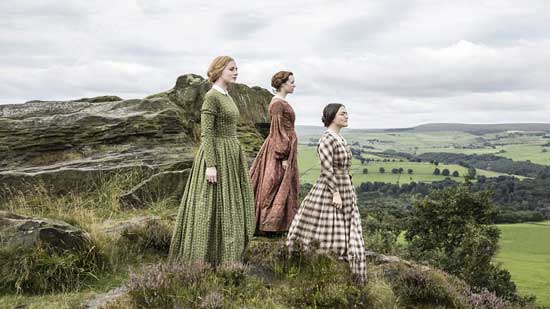 ---
---

Victoria
The highly anticipated new drama series about the epic life of Queen Victoria is almost here! Jenna Coleman (Doctor Who) stars as the young Victoria, a tiny (4'11"), neglected teenager who overnight became Queen and eventually the most powerful woman in the world.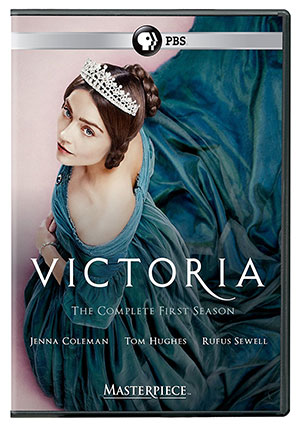 Victoria follows the monarch from the time she becomes Queen in 1837 at age 18, through her relationship with her first prime minister and intimate friend, Lord Melbourne (Rufus Sewell), and her courtship with and marriage to Prince Albert (Tom Hughes). Famous for her candor and spirit, she was the first woman who seemed to have it all: a passionate marriage and the job ruling the world's most important nation.
In Victoria, writer Daisy Goodwin has been careful to stay faithful to the facts, while reading between the lines to fill in the gaps where the early Victorians were scrupulously silent. The result is a gripping historical pageant that reveals a side of Victoria that is at odds with her later reputation for prudery and a high moral tone.
Episode 1 (As a new queen, the young Victoria struggles to take charge amid her family's attempts to manipulate her.) is a 2-hour event.
Order Victoria: The Complete First Season on DVD now.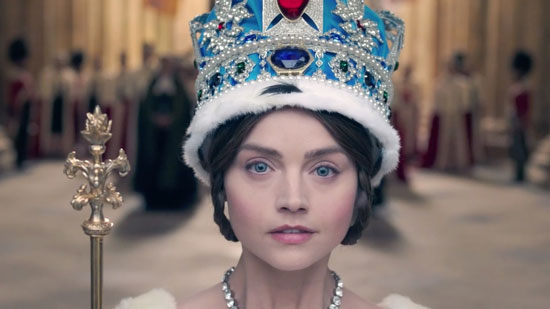 Watch the new television series Victoria on Sundays, January 15th at 9/8c, and January 22nd – March 5th at 9/8c.
---

To Walk Invisible: The Bronte Sisters
This one-night television event tells the true story of Charlotte, Emily, and Anne Bronte, who faced a bleak future as a family of unmarried women. Unable to rely on their alcoholic brother or near-blind father to provide for them, they worked as governesses to privileged and often unruly children. This is the story of how — against all odds — their genius for writing romantic novels was recognized in a male-dominated, 19th-century world.
The Bronte Sisters revolves around the three sisters' increasingly difficult relationship with their brother Branwell, who in the last three years of his life sank into alcoholism, drug addiction and appalling behavior. Life at home with the Brontes – Charlotte, Anne and Emily – at this time was not a comfortable place to be, and yet from this environment sprang their remarkable literary output.
Emily Brontë, author of Wuthering Heights, is played by Chloe Pirrie (BBC's War & Peace). The younger sister Anne Brontë, author of The Tenant Of Wildfell Hall, is played by Charlie Murphy. Their eldest sister, Charlotte Brontë, author of Jane Eyre, is played by Finn Atkins, and their father is played by Wolf Hall and Game of Thrones star Jonathan Pryce. Adam Nagaitis (Houdini and Doyle, Suffragette) plays their brother Branwell.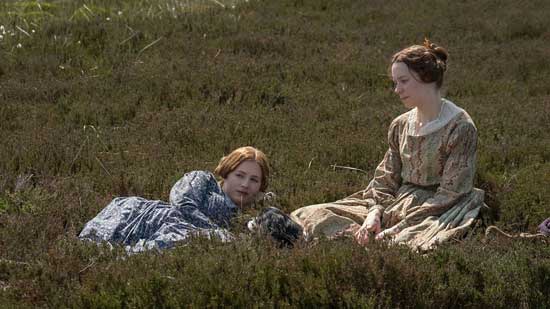 Watch the new 120 minute period drama To Walk Invisible on Sunday, March 26th, 2017 at 9/8c.
---

Dark Angel
Joanne Froggatt, who stole the hearts of millions of viewers as Anna, the loving and resilient lady's maid on Downton Abbey, stars in a totally different role in a spine-tingling two-part drama. Dispensing death from the spout of a warm teapot, Froggatt plays the notorious poisoner Mary Ann Cotton.
Born in North East England in 1832, a child of the coal fields, Mary Ann Cotton grew up in poverty with the dream of escaping the hard life of a miner's family, a goal she came tantalizingly close to achieving. Her chosen means were her good looks, sexual allure, and the dirty secret of nineteenth-century suspicious deaths: arsenic, which is tasteless and easily disguised in a cup of tea.
The historical drama explores the events that drew a troubled woman ever deeper into a career of casual murder, while her loved ones and friends, who were also her victims, never suspected a thing.
You can read more about Dark Angel here.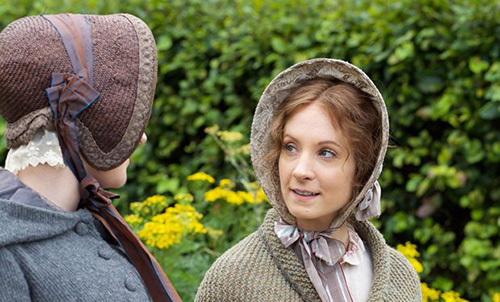 Watch the new period drama on Sunday, May 21st, 2017 at 9/8c.
---

Home Fires
It will be so good to have Home Fires back on Masterpiece!
Beginning in 1940, Season 2 follows the residents of Great Paxford as they deal with the imminent threat of invasion. When the Battle of Britain intensifies, the women find they must heighten their efforts to boost morale and keep spirits high while dealing with the various problems of their personal lives. Meanwhile, Laura (Leila Mimmack) is publicly shamed after news of her affair with a married man, and his subsequent divorce, hits the headlines and Joyce (Francesca Annis)'s patriotic reputation is jeopardised when a shocking revelation comes to light.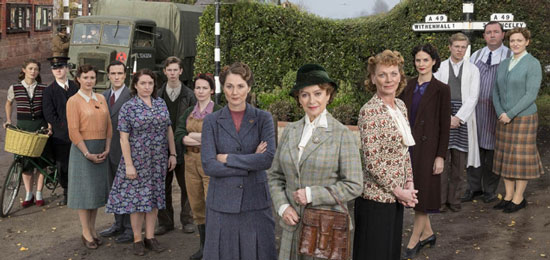 You can read about the making of the period drama Home Fires and the book on which it is based here. Be sure to read the Q&A about the upcoming season and much more with Home Fires author Julie Summers, here. Read about the history behind Season 2, here.
Need to catch up? You can stream Season 1 of Home Fires here online for free with your Amazon Prime membership. If you don't have membership already, you can get a free 30-day trial now, here.
You can also order Home Fires Season 2 on DVD now.
Watch the second – and final – series on Sundays, April 2nd – May 7th, 2017 at 9/8c
---
---

My Mother and Other Strangers
This new drama follows the fortunes of the Coyne family and their neighbours after a huge US airfield lands in the middle of their rural parish. Set in 1943 in Northern Ireland.
A quick who's who, courtesy of BBC:
Rose (Hattie Morahan) is the parish school teacher, wife of Michael and mother to Emma, Francis and Kate. Respected by the local residents, by whom she's often referred to as 'the Mistress', Rose grew up in England where she met her husband and subsequently followed him back to his native home in Moybeg. Yet despite outward appearances, Rose still feels an outsider in the village and when she meets the handsome Captain Dreyfuss, her emotional affinity with him rocks the foundations of her otherwise solid, moralistic world.
Michael Coyne (Owen McDonnell) and his family have been at the heart of Moybeg for generations, running the local pub, shop and holding various committee secretaryships. Adding the family farm on top, it's a busy workload for Michael who prides himself on the position the Coynes hold in the community. However, it's his very preoccupation with retaining this position that not only distracts him from noticing his wife's growing friendship with Captain Dreyfus, but pushes them closer together.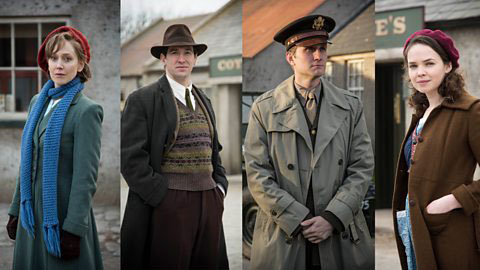 Captain Ronald Dreyfuss (Aaron Staton) is liaison officer between the US Army Air Force base and the residents of Moybeg, Captain Dreyfuss has a hard task ahead. Land and homes held by families for years gone by have been forcibly removed from them to make way for the air base and, furthermore, a new generation from the progressive U.S is infiltrating the community, bringing very different cultural ways with them. Dreyfuss approaches the Coynes for help but, in meeting Rose, he finds a kindred spirit that threatens to cause more harm than the good he intended.
Sixteen year old Emma (Eileen O'Higgins) is the Coyne's eldest child and at a crossroads in her own life. Taking a gap year before starting university, Emma is caught between wanting to demonstrate her maturity yet secretly relishes the security of family life and being with her younger siblings. Her head is turned, however, by the arrival of the glamourous US air men and subsequently even more so by the dashing older son of Dr Black.
Five episodes.
You can order the series on DVD.
My Mother and Other Strangers premieres June 18, 2017 at 8PM on MASTERPIECE.

King Charles III
The hit Broadway show King Charles III has been adapted for television! A 2016 Tony® nominee for Best Play, King Charles III imagines Prince Charles' ascension to the throne following Queen Elizabeth's death. Can he rise to the occasion?


"King Charles III is an ingenious play that promises to be as riveting on television as it was on stage," says Rebecca Eaton. "It's a play set in the near future, but with Shakespeare never far away."
Watch the new period adaptation on Sunday, May 14th, 2017 at 9/8c
---
---

Mercy Street
Also on PBS: And though it isn't part of Masterpiece, Willow and Thatch knows you want to be ready when Season 2 of Mercy Street returns to PBS on January 22, 2017.
The bonds of family, love and freedom are tested in the new season of Mercy Street. Allegiances blur and loyalties shift as the war pushes the drama beyond the hospital. Follow the growing chaos at Alexandria's Mansion House, the precarious position of the Green family and the changing situation of the burgeoning black population.
Season two picks up directly from the dramatic events at the end of the season one finale, continuing to explore the growing chaos within Alexandria, the complicated interpersonal dynamics of Dr. Foster, Nurse Mary and the Mansion House staff, the increasingly precarious position of the Green family and the changing predicament of the burgeoning black population. The season will introduce a number of new elements, taking us closer to the fight and into the halls of Confederate power, all set against the intensifying war, starting with the Seven Days' Battle and culminating with Antietam. – PBS
Need to catch up? You can stream Season 1 of Mercy Street here online for free with your Amazon Prime membership. If you don't have membership already, you can get a free 30-day trial now, here.
The Mercy Street website is dedicated to connecting fans to the real history behind the drama. Visitors can create tintype-style photos, read about the real life events that inspired each episode, flip through historical photographs and take a quiz on Civil War medicine. You can visit it here.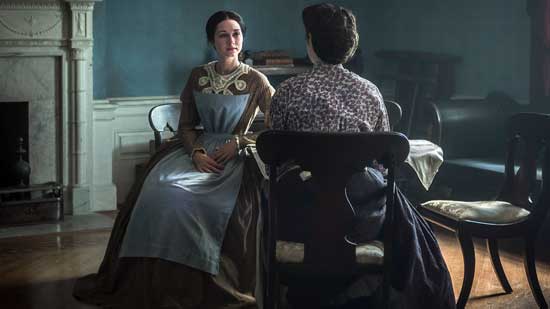 ---

Call the Midwife
Also on PBS: Call the Midwife, based on the best-selling memoirs of the late Jennifer Worth, tells colorful stories of midwifery and families in London's East End in the 1950s and 60s. Inspired by the memoirs of Jennifer Worth, Call the Midwife follows the nurses, midwives and nuns from Nonnatus House, who visit the expectant mothers of Poplar, providing the poorest women with the best possible care.
Season 6 is set in 1962. Heidi Thomas, creator, writer and executive producer, says: "My passion for the world and characters of Call The Midwife grows stronger with each passing year. Every season brings new stories, new challenges and new triumphs – yet each one feels like a return to a much-loved home, and series six will be no exception. As the team settle back into Poplar after their South African adventure, we'll see them grappling with all the contradictions and opportunities of the early Sixties – the beacon of the pill, the shadow of the Kray twins, the lure of independence and the call to duty. And time and time again, in an age of change and danger, we will be reminded of the simple power of love."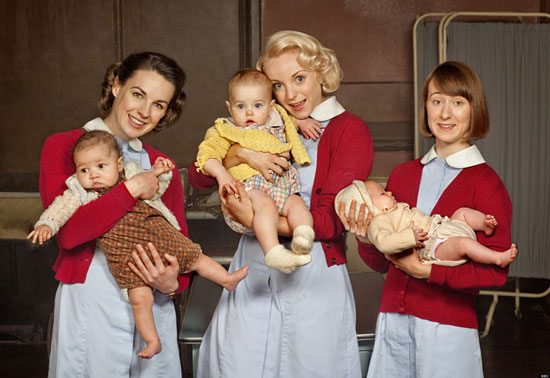 Series six stars Jenny Agutter, Linda Bassett, Miranda Hart, Judy Parfitt, Helen George, Bryony Hannah, Laura Main, Emerald Fennell, Charlotte Ritchie, Victoria Yeates, Kate Lamb, Stephen McGann, Jack Ashton, Ben Caplan, and Cliff Parisi.
The Season 5 Call the Midwife Holiday Special is Sunday December 25, 7:30-9 p.m. ET.
Need to catch up? You can stream Call the Midwife here.
In November 2016, Charlotte Moore, Director of BBC Content, and Piers Wenger, Director of BBC Drama Commissioning, confirmed that Call the Midwife will run for at least nine seasons. Next season, Nonnatus House gets a new midwife: Leonie Elliott has been cast as Nurse Lucille Anderson, who becomes the first West Indian midwife to feature as a regular character in the BBC period drama.
Watch Season 6 on PBS from April 2  – May 21, 2017, 8 p.m. ET
---

Secrets of the Six Wives
Also on PBS: Historian Lucy Worsley time-travels to the Tudor court to witness some of the most dramatic moments in the lives of Henry VIII's six spouses. Combining drama and historical sources, with her own commentary, Worsley offers insights into a world run by men, where the king had ultimate power and each queen found unique methods of exerting her influence.
Watch it on PBS Sundays, January 22 – February 5, 2017 at 10 p.m. ET
---

Victorian Slum House
Also on PBS: As in classic series like Colonial House and Frontier House, a group of modern-day people will move into a re-created Victorian slum in London's East End to experience life as their ancestors did 150 years ago. As participants work to keep a roof over their heads and food on the table, they will live through five decades of turbulent history and social change.
Follow the participants into a tenement to live and work as their East End ancestors once did. "Victorian Slum House" takes viewers back to the British slums of the 1800s, where a group of modern-day families, couples and individuals recreate life in London's East End as their forbearers once lived between 1860-1900. Faced with the virtually impossible task of earning enough money to pay the rent and put food on the table, the participants experience first-hand the tough living and working conditions endured by the millions that made up the urban poor in Victorian Britain. It's an eye-opening experience for the participants as they each confront the harsh realities of the past and together lay the groundwork for welfare reform in the 20th century.
This period reality series has 5 episodes.
Watch it on PBS on Tuesdays, May 2-30, 2017 at 8 p.m. ET
---

Wait! Where's my show?
The Hollow Crown: The Wars of the Roses will air on Great Performances Sundays, December 11-25, 2016 from 9-11 p.m. ET.
Sherlock will return on January 1, 2017 on MASTERPIECE on PBS.
PBS MASTERPIECE is showing an encore presentation of Wolf Hall beginning in April. Starring Mark Rylance, Damian Lewis, and Claire Foy. 
Grantchester Season 3 returns to PBS Masterpiece Mystery June 18, 2017 at 9 PM. Join James Norton and Robson Green as the improbable crime-fighting team—Reverend Sidney Chambers and Inspector Geordie Keating, respectively—bringing justice and spiritual nourishment to early 1950s England. Sundays, June 18, 9:00-10:30 p.m. ET and June 25-July 30, 9:00-10:00 p.m. ET
Endeavour returns with Season 4 Sunday, August 20, 2017 at 9/8c. It's the summer of 1967, and the effects of the Cold War and sixties counterculture are being felt in Oxford. It has barely been two weeks since the events depicted in the season three finale, and we find Oxford's finest picking up the pieces of their personal and professional lives. Endeavour waits to hear the result of his Sergeant's Exam, and self-medicates to numb his heartache over Joan, but whisky and Tännhauser will only get a man so far. Meanwhile, Thursday and Win deal with their own sense of grief. Their home is empty, Sam gone to the Army and Joan…who knows where? Sundays, August 20 – September 10, 2017, 9:00 p.m. ET


Miss Fisher's Murder Mysteries: A fourth season of this period series seems "impossible" because seat Essie Davis has moved to London. However, in November 2016, the series' executive producer Fiona Eagger told Australia's Herald Sun that they are working to raise funds for a trilogy of Miss Fisher movies as well as a prequel TV spin-off. "A feature film can fit into her schedule easier than a five-month ongoing TV series so the aim is in the second half of next year to be able to begin filming… We want it to be like the Indiana Jones movies." with amateur detective Phryne Fisher solving cases all over the world. Miss Fisher's Murder Mysteries' executive producer Deborah Cox is putting the final touches on the script of the first feature film.
PBS MASTERPIECE is producing its first feature film! You can learn about The Chaperone here.
---

If you enjoyed this post, you'll want to wander over to the Best Period Films List for more suggestions of what costume and historical dramas to watch. And you'll want to see the full list of MASTERPIECE Classics that are included with your Amazon Prime Video membership. You may also enjoy Edith Wharton & Film: A Backward Glance.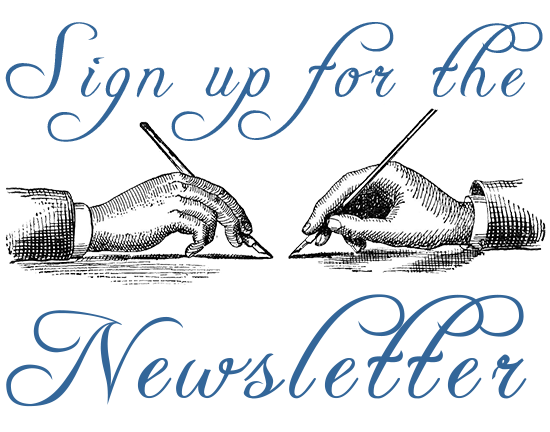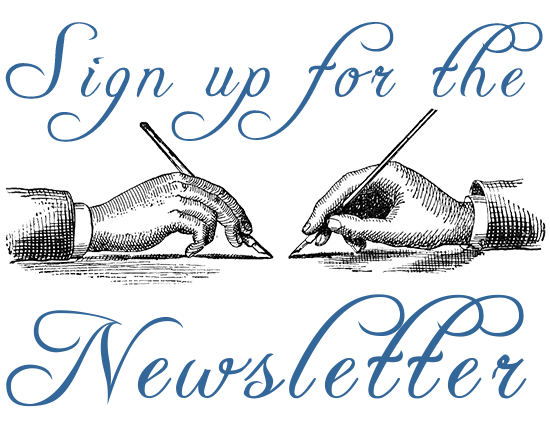 SaveSave
SaveSave
SaveSave
SaveSave
SaveSave
SaveSave
SaveSave
SaveSave
SaveSave
SaveSave
SaveSave