Last Updated on December 28, 2018
If you are like Willow and Thatch, you enjoy learning how households were run in other eras. Here we look at over 20 period films (historical documentaries, reality docudramas) and books that help us to understand the day-to-day domestic activities of the Victorian period.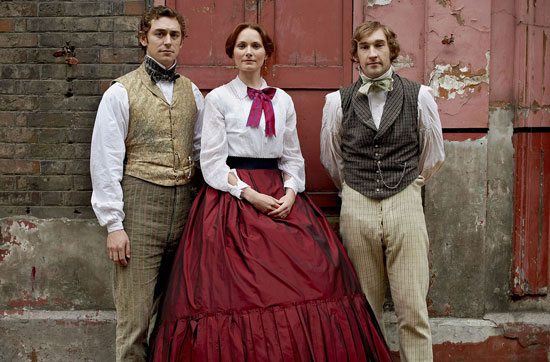 ---
To help keep this site running: Willow and Thatch may receive a commission when you click on any of the links on our site and make a purchase after doing so. 
---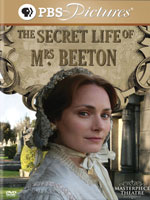 The Secret Life of Mrs. Beeton from PBS Masterpiece tells the story of the real-life Isabella Beeton, author of the most famous English domestic manual ever published.
An 1861 guide to running a Victorian household, Mrs Beeton's Book of Household Management was "a nineteenth century runaway success, selling more than 60,000 copies in its first year of publication, and almost two million by 1868." 
Anna Madeley plays the Victorian writer Isabella Beeton. You may recognize Madeley from her many roles in other period costume dramas. She played Clarissa Eden in The Crown, Miss Ravillious in Mr. Selfridge, Mariana Belcombe in The Secret Diaries of Miss Anne Lister, Celia Ryder in Brideshead Revisited, Margaret Prior in Affinity, Lucy Steele in the 2008 version of Sense & Sensibility, and Betsy Quilp in The Old Curiosity Shop.
The period drama opens with a 28-year-old Isabella at her graveside and then backtracks to 1854, and carries us through her short life. We see her return from boarding school, and her eventual marriage to publisher Samuel Orchart Beeton. We watch he hone her writing skills through her articles on cooking and household management, as she becomes a mother, and as she faces the challenges of her writing projects and a difficult marriage. Hers was not the cheeriest of lives, but it is an interesting tale of a pioneering woman who made a major contribution to Victorian society.
---
The BBC also aired a documentary called The Marvelous Mrs. Beeton. 
Sophie Dahl explores the extraordinary life and times of her food heroine, Mrs Beeton – the creator of the original domestic bible Mrs. Beeton's Book of Household Management. Through cooking original recipes from her book, investigating her childcare advice and home remedies and even throwing a full Victorian dinner party, Sophie finds out how one young woman shaped our idea of what a home really is and reveals the personal tragedies behind Mrs. Beeton's starchy public persona.
Sophie looks back at the original recipes and advice, and through her investigation the Victorian period comes to life. Preparing the dishes for her impressive dinner, she learns about the anxieties of the Victorian housewives that Mrs. Beeton was writing for, women running homes for the very first time without a mother to easily turn to.
And while the book is itself a manual on how to be the perfect housewife, the real Mrs. Beeton was in fact a modern career woman, breaking the mould by going to work each day as a magazine journalist with her publisher husband Sam.
---
---
If you'd like to read more about her life, you'll want to start with the biography listed below. The other two books listed are cookbooks authored by Isabella Beeton.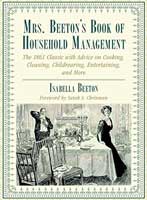 Mrs. Beeton's Book of Household Management: Originally published as twenty-four newspaper columns from 1859 to 1861, Mrs. Beeton's Book of Household Management is many things, but it is first and foremost a guide to managing a household during the nineteenth century.
Beeton wrote, "As with the commander of an army, or the leader of any enterprise, so is it with the mistress of a house." Running an extravagant household was a monumental task and a responsibility not to be taken lightly. It meant supervising every employee, from the butler to the laundry-maid to the footman and the wet-nurse. It meant managing the safety, happiness, comfort, and well-being of the family.
In addition to offering advice on a wide range of domestic topics, this abridged edition of Mrs. Beeton's Book of Household Management contains hundreds of original recipes. A compendium of practical information about everything from animal husbandry to child care, this Victorian classic is both fascinating and still useful.
Sarah A. Chrisman, author of Victorian Secrets and This Victorian Life provides the foreword, reflecting on how she uses Mrs. Beeton's advice on a daily basis.
---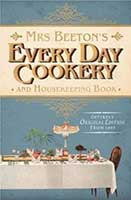 Mrs. Beeton's Every Day Cookery and Housekeeping Book: A Practical and Useful Guide For All Mistresses and Servants. Containing New and Valuable Recipes, Including Instructions For Foreign and Vegetarian Cookery. New French and English Menus For Every Month in the Year. New Menus For Breakfast, Luncheon, Tea, Supper and Picnics, New Tables of Housekeeping Accounts and Household Expenditure. New Coloured Plates and Full-Page and Other Engravings, With Much New and Valuable Information With Regards to Modes of Cooking, Science of Cookery, and Household Arrangements.
---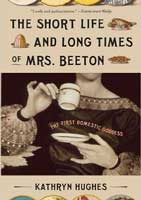 The Short Life and Long Times of Mrs. Beeton – The First Domestic Goddess: In Victorian England there was only one fail-safe authority on matters ranging from fashion to puddings to scullery maids: Beeton's Book of Household Management. In this delightful, superbly researched biography, award-winning historian Kathryn Hughes pulls back the lace curtains to reveal the woman behind the book–Mrs. Beeton, the first domestic diva of the modern age–and explores the life of the book itself.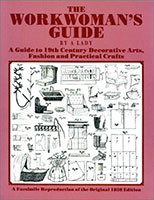 Before Mrs Beeton's Book of Household Management, there was The Workwoman's Guide.
Though Sarah Josepha Hale wrote The Workwoman's Guide in 1838, it is still a terrific resource and authentic source for those interested in early 19th century hand sewing and costuming, crafting and the ways of daily domestic life. 
Hale was the first woman magazine editor in the United States, an advocate for education for girls, and entry into the workplace for women. She was a novelist, poet, author of etiquette manuals, cookbooks, and of the children's rhyme Mary Had a Little Lamb. Hale was also the force that urged President Lincoln (for 17 years!) to make Thanksgiving a national holiday, in hopes of unifying the nation after the stress of the American Civil War. Something of a Victorian Martha Stewart, she guided middle-class women in matters of fashion, cooking, literature, and morality. 
Widowed with five children, Hale wrote and worked to support her family. As editor of first the American Lady's Book and then Godey's Lady Book she was arbitrator of American fashion and letters for over 40 years. She believed that American publications should support American writers and  was responsible for introducing Hawthorne, Poe, Beecher, Irving and Ellet among many others to American readers. She also published cook books, manner books, a dictionary of quotations, Bible guides, Americana, and children's poetry. Her best known work may be "Mary had a Little Lamb," but as one of the first American woman novelists, it is her novel Northwood which deserves to be remembered as this was the first American novel to deal with the issue of slavery. And while she advocated for returning the slaves to Africa, the common abolitionist stance of the times, she also espoused the idea that slave masters were as degraded by slavery as the slaves. – Women, Words, and Wisdom
Below are some of the helpful household tips from The Workwoman's Guide that are still of use today.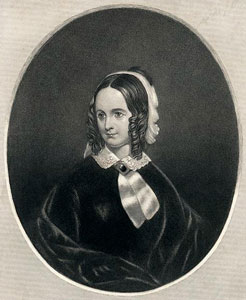 TO REMOVE STAINS OF PORT WINE: Directly the wine is spilt, spread common salt all over the stain, and wash it with water.
TO TAKE OUT MILDEW: Mix soft soap with powdered starch, half as much salt, and the juice of a lemon. Lay it on the mildewed part, on both sides, with a brush. Let it lie on the grass day and night till the stain comes out.
TO REMOVE PAINT SPOTS FROM SILK: Apply spirits of turpentine repeatedly, when the article is silk. If it is muslin or linen, cover it with butter, and then wash it.
TO CLEAN SILKS AND COTTONS WITHOUT INJURY TO THEIR COLOUR OR TEXTURE: Grate two or three raw potatoes into a pint of clean water, and pass the liquid through a sieve, when it has stood to settle, pour off the clear part, and it will be fit for use. Dip a clean sponge in the liquid, and apply it to the silk till the dirt is well separated, then wash it in pure water. The coarse pulp of the potatoes which does not pass the sieve, is of great use in cleaning worsted curtains, carpets, and other coarse goods.
COMPOSITION FOR RESTORING SCORCHED LINEN: Boil to a consistency two ounces of fullers earth, half an ounce of cake soap, and the juice of two onions, in half a pint of vinegar. Spread it over the damaged part, and suffer it to dry on, then give it one or two washings, and if the scorching is not so great as to injure the threads, the part will appear white and perfect.
TO CLEAN CALICO FURNITURE: Shake off the loose dust, and slightly brush it with a small long-haired brush; after which, wipe it with clean flannels, and rub it with dry old bread. If well done, the furniture will look nearly as well as at first. Bran is also an excellent cleanser.
Mrs. Hale, whom Mr. Tourangeau calls "Oprah and Martha Stewart combined," organized a giant craft fair at Quincy Market, exhorting readers to donate to help get the (Bunker Hill Monument.) obelisk built. They did, and the fair raised over $30,000, more than enough to get the project moving again and finished by 1843. – New York Times
TO MAKE LINEN WHITE THAT HAS TURNED YELLOW: Heat a gallon of milk over the fire, and scrape into it one pound of cake soap, when it is quite dissolved, put the linen in, and let it boil some time, then take it out, put it into a lather of hot water, and wash it properly out.
TO DYE COTTON A NANKEEN COLOUR: Keep old nails and rusty iron for fifteen days in good vinegar; apply this dye to the cotton with a brush, it will give an excellent (pale yellow or buff) colour, which improves by washing.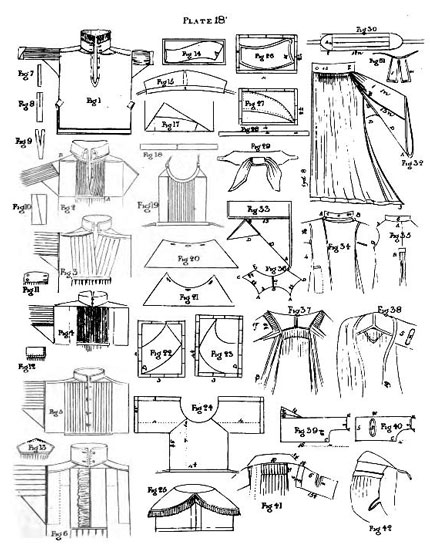 TO PRESERVE WOOLLENS AND BLANKETS: They should first be properly washed in a lather of soap and water, and well dried, then pepper must be sprinkled over them before they are folded up and put away. It is a good plan to keep them in brown paper bags.
TO RAISE THE SURFACE OF VELVET: Warm a smoothing iron moderately, cover it with a wet cloth, hold it under the velvet, and the vapor arising firom the heated cloth will raise the pile of the velvet, especially with the assistance of a rush wisk. Velvet should be cleaned either with a bit of old velvet or crape.
TO MAKE STARCH: Peel and grate a quantity of potatoes, put the pulp into a coarse cloth, between two boards, and press it into a dry cake; the juice thus pressed out of the potato, must be mixed with an equal quantity of water, and in an hour's time it will deposit a fine sediment, which may be used as starch.
TO EXTRACT GREASE SPOTS FROM LINEN: The following method is not generally known, and is the best we ever met with. Take magnesia in the lump, wet it, and rub the grease spots well with it In a little time brosh it off, and no appearance of grease will be left.
POTPOURRI, OR SWEET SCENT JAR: Put the following ingredients into a large china jar, in layers, with bay salt between each layer; two pecks of damask roses, part in buds, and part blown ; of violets, jessamine, and orange flowers, a handful each; two ounces of orris root sliced, storax, and gum benjamin; a quarter of a pound of angelica root sliced; a quart of the red part of clove gilly flowers, two handsful of lavender flowers, half a handful of rosemary flowers, bay and laurel leaves; three Seville oranges, stuck as fiill of cloves as possible, dried in a cool oven, and pounded; half a handful of knotted majoram, two handfuls of balm of gilead dried. Cover all quite close for some weeks, and the perfiime is very fine.
REVIVING GILT FRAMES: Beat up three ounces of eggs, with one ounce of chloride of potash, or soda, lay it over the frame with a soft brush dipped in the mixture.
TO WASH LACE: The best methods of washing fine, and valuable lace, are as follows: Take a pint bottle (which is better than a larger one, being more easily held), wrap a piece of clean muslin or linen round it, and fasten it with a few stitches, then wind the lace round the bottle, avoiding the neck, and wash it in a light lather of white soap and water. When it appears clean, rinse it in fresh water, and put the bottle in the sun, or in a warm room, to dry the lace.
On taking it off, pull it out with the first and second finger and thumb, taking care not to tear it, at the same time to pull it open to its full width; then lay it between the leaves of a blank book, or pieces of thin card board, not allowing one piece to fold over another, and put it under a weight, till it is properly pressed. The soap should be cut in thin slices, and boiled in the water, to make the lather; this is particularly adapted to Mechlin lace. Starch should never be put into lace, as it tears and spoils it.
---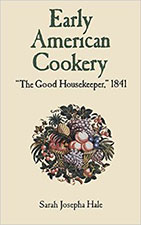 Hale is also author of Early American Cookery: The Good Housekeeper (1841)
This engagingly written volume not only provided the mid-19th-century housekeeper with recipes for scores of nutritious dishes but also offered wide-ranging suggestions for frugal and intelligent household management.
Early American Cookery also includes advice on selecting and preparing foods, health tips, cleaning domestic accessories, dealing with hired help, and much more.

The period films below – both documentaries and reality shows – explore the pleasures and challenges of daily life in the Victorian era.
Viewers time-travel vicariously in this four-part "docu-soap" that transplants a modern family from 1999 to 1900. The series clearly evinces the radical changes in domestic life wrought by the scientific and technological innovations of the last 100 years. The Bowler family are taken back in time to the spring of 1900 in Greenwich, a suburb of London, England. For 3 months, they live as a family in 1900 would have lived.
---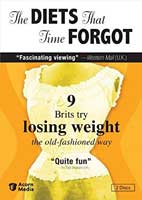 The Diets that Time Forgot
A century ago, women's waists were 10 inches smaller, and the average man was 20 pounds lighter. What did our grandparents know that we have forgotten? Fit and trim historian Sir Roy Strong takes nine overweight volunteers back in time to find the answers. Divided into teams, the participants try weight-loss plans from three different eras. The Victorian diet consists mostly of meat. The Edwardians are allowed to eat whatever they want–provided they chew each bite 32 times. The final team is assigned to a calorie-controlled diet popular in the Roaring '20s.
In this one-of-a-kind British reality show, a magnificent Victorian country house becomes an early 1900s health spa. The volunteers wear period dress and take part in fitness regimens of the past, including cold baths, dancing, military drills, and some more unusual practices. Who will slim down the most? What life-changing lessons can we learn from our ancestors? And does history hold the answer to the world's obesity epidemic?
---
What better sequel to 1900 House-–modern family, Victorian home-–than a prequel? In Frontier House, three 21st-century families hit Montana, circa 1880-–no off-screen conveniences, set, or cast trailers, just their great-grandparents' world, a thinking man's Survivor.
The family groups (brothers, sisters, cousins, and individuals were all welcome to apply) traveled back in time to the days of the Wild West, living as settlers did in on the frontier back in the 1880s. No one could pretend it was be easy, but their story gave us a vivid picture of how far we have come, maybe even a little of what we have lost along the way.
So how did this happen? Preparations were made in Montana for the filming of the series. We selected a beautiful valley in a remote corner in which to locate the project. There, each of our selected families took over their own 160-acre plot of homestead land. Through late spring, summer, and early fall of 2001, we observed their complete immersion into the lifestyle — how they fared with building their home, tending their livestock, planting food, catching fish in the creek — all without the assistance of modern technology. Their triumphs and frustrations provide a unique account of one of the most important, and often romanticized, periods in American history.
---
Hidden Killers of the Victorian Home (BBC)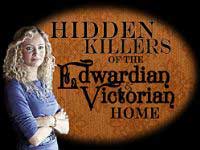 From the food they ate to the clothes they wore, the Victorians were surrounding themselves with killers. What made taking a bath and drinking milk potentially so dangerous? And how did the Victorian woman turn herself into a walking fire hazard?
---
As seen on the History Channel comes a new ""living history"" series that follows 4 men and 1 woman who retrace the historic route taken during the 1897 Klondike Gold Rush. Their amazing 10-week journey takes them along the infamous Chilkoot Trail, and to the gold fields near Dawson City. Our modern-day prospectors complete this journey with only the clothes, tools and resources of the era and carrying 3000 lbs. of provisions, giving them a true sense of the challenges faced in 1897.
Available ON DVD.
---
A Year In The Real West, is a nine Episode television series that follows two couples as they assume the lives of early settlers to the West. In June they will arrive by horse-drawn cart at an empty piece of prairie. Within the year, using only the resources and tools of the 1870s, they will build a house, raise livestock, hunt, fish and grow crops. No running water. No electricity. No toilet paper or other modern conveniences. They must feed themselves, build shelter and endure the heat and cold. They must work together, sharing the hard work, the stress of failure and the joy of success, to persevere and prosper. Will they make it? What will their greatest challenge be? Do they have what it takes to do what pioneers did over 100 years ago? Pioneer Quest will bring the struggle into your home.
---
This five-part docudrama series follows an eight-person volunteer team as they attempt to recreate the journey made by fur traders of the Hudson's Bay Company during the 1840s by traveling from Winnipeg to Hudson Bay. The trip covered a distance of 800 miles (1200 kilometers) and took the team though the heart of the Canadian wilderness.
---
Royal Upstairs Downstairs (BBC)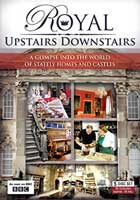 In this 20-episode, factual British series, antiques expert Tim Wonnacott and expert chef Rosemary Shrager travel in the footsteps of Queen Victoria, visiting the grand houses, castles and stately homes that she visited throughout her life. Using Victoria's own diaries and other firsthand accounts of her visits, they reveal the extraordinary food, décor and garden preparations that were undertaken, exactly what happened during the visits and explore the legacy of each royal stay – upstairs and downstairs.
---
Secrets of the Manor House (PBS)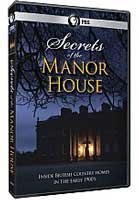 Secrets of the Manor House looks beyond the fiction to the truth of how life was in these ancient British houses, and how mounting financial, political and social pressures were about to bring momentous changes to both the wealthy and their servants.
Note: Not limited to the Victorian era.
---
Two families travel back in time to live as 1890s smallholders on Mount Snowdonia. For a month, the Braddocks and the Joneses live in neighboring farm cottages and face a battle for survival against a backdrop of barren mountainous terrain. 9 episodes.
From BBC Wales.
110 degrees. 200 cows. 47,000 acres. And 15 people. Can they make it? Welcome to Texas, 1867, where modern-day time-travelers find themselves struggling to get a real-life ranch up and running. Narrated by native Texan and actor Randy Quaid, Texas Ranch House follows the daily life of a brave and diverse group of cowboys-at-heart who discover how the myth of the American West meshes with reality and explore the country's diverse ancestry.
---
Four 21st century bakers bake their way through the era that gave us modern baking as we know it – the reign of Queen Victoria. Experts Alex Langlands and Annie Gray join them to tell the incredible story of our daily bread.
Four professional bakers leave their modern businesses behind to bake their way through the Victorian era. They set up shop in 1837, when their trade is vital to the survival of the nation. Bread is the mainstay of most people's diets and bakers are at the heart of every community.
A rural bake house has been kitted out exactly as it would have been in the 1830s. The bakers must get to grips with centuries-old methods of bread making – and that means doing absolutely everything by hand. As the bakers move into the 1840s poor harvests and an economic downturn see the price of wheat rocket, which means barley bread must be made for the poor. It's an irony not lost on the bakers that this bread would only sell in the poshest artisan bakeries today. But it's when they have to turn their hand to making crammings – Victorian chicken feed – that their forebears role in feeding a starving nation really hits home.
---
Victorian Farm & Tales from the Green Valley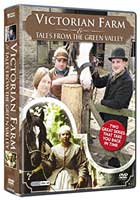 In Victorian Farm, archaeologists and historians recreate life down on the farm from over 100 years ago. Wearing period clothes and using only the tools available at the time, Ruth Goodman, Peter Ginn and Alex Langlands take a year out of their lives to find out what rural life was really like in the 1880s, as they tend pigs and sheep, cultivate the land, and try to survive without modern-day aids. In the 12-part documentary series Tales from the Green Valley, five experts, including archaeologists and historians, face the challenge of running a farm as it would have been run 400 years ago. Working without modern tools and machinery, the team has to turn its expert knowledge into practical results.
The series special "Victorian Farm Christmas" is streaming on Amazon Prime as "Proper English Christmas." In this Christmas special, Alex, Peter and Ruth return to the Shropshire farm to celebrate a traditional Victorian Christmas. There's an enormous amount of farm work and new tasks to be tackled on the estate in the lead up to the festive season. It's available to stream and included with your Prime Video membership. Watch it here.
---
Ruth Mott recreates the lost world of Victorian cooking. Harry Dodson is joined by Ruth Mott in The Victorian Kitchen to revive the relationship between the head gardener and a cook of a large country house.
---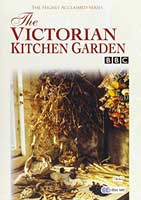 The Victorian Kitchen Garden (BBC)
The 13-part BBC gardening program, presented by gardeners Peter Thoday and Harry Dodson, who transform a weed-choked garden into a flourishing and productive plot of land, using old Victorian tools and techniques. The series recreated a kitchen garden of the Victorian era at Chilton Foliat, Wiltshire.
---
In a unique experiment historian Ruth Goodman Professor of Pharmacy Nick Barber and PhD student Tom Quick open the doors to an authentic Victorian Pharmacy. They recreate the birth and evolution of a retail institution we take for granted but which was once a novel idea. They source ingredients mix potions and dispense cures. But in an age when skin creams contained arsenic and cold medicines were based on opium the team need to be highly selective. An age of social change is revealed. The Victorians brought healthcare within the reach of ordinary people for the very first time and heralded a consumer revolution that reached far beyond medicine to create the model for the modern chemist as we know it today.
---
In this ambitious living history series for BBC Two, one corner of the East End of London will be taken back to the late Victorian era a time when East End poverty began to make the headlines.
The Slum will chart the story of what life was really like for poor Victorians and through this immersive experience participants and viewers will discover the surprising and complex history that changed Britain's attitude to poverty forever.
Over the course of the series, the slum dwellers will eke out a living through traditional trades like tailoring, candle-making and wood-turning and, like their Victorian forebears, they'll take to the streets to sell flowers, food and soap to modern Londoners. As the Victorian community rubs shoulders with modern London, how will today's East End react, as it is confronted with the harsh realities of the past?
---
Just getting dressed and undressed was quite the daily task for the Victorian woman. This is actual footage from 1896 of a lady in her boudoir, but not to worry, it's rated G!

You may also be able to find the following historical Victorian era documentaries streaming online:
The Children Who Built Victorian Britain (BBC)
The catalyst to Britain's Industrial Revolution was the slave labour of orphans and destitute children. In this shocking and moving account of their exploitation and eventual emancipation, Professor Jane Humphries uses the actual words of these child workers (recorded in diaries, interviews and letters) to let them tell their own story. She also uses groundbreaking animation to bring to life a world where 12-year-olds went to war at Trafalgar and six-year-olds worked the fields as human scarecrows.
---
In Victorian society the workhouse represented the underbelly of society, where anyone who was poor, homeless, unemployed or ill was sent to live. With no benefits system in place, destitute people were either left to starve on the streets or forced to submit themselves to the harsh conditions of the workhouse where they worked ten hours a day doing menial tasks such as breaking rocks up or picking apart ropes.
Now, in this brand-new two part series, presenter Fern Britton, actress Kiera Chaplin, actor Brian Cox, actress Felicity Kendal and author Barbara Taylor Bradford go back to the sites of the workhouses where their ancestors lived to find out what happened to them.
---
The Supersizers Go…Victorian (BBC)
Restaurant critic Giles Coren and Writer and performer Sue Perkins spend the week on the diet of a wealthy Victorian couple. Cooking for them at home is best-selling cookery writer Sophie Grigson. As Giles dons top hat and waxed moustache, Sue dresses up in tight corset and outrageously wide skirts.
During the week, they visit the Natural History Museum to try the food of Charles Darwin's Glutton Club, a tea where they try to raise the spirits of the dead and find out what Oliver Twist and the poor really ate. The week culminates with a traditional Victorian Christmas complete with a giant pie as enjoyed by Queen Victoria herself. Despite joining the Victorian Temperance society Sue has knocked back a huge amount of alcohol during the week. So after 7 days of Victorian dining what's the doctors verdict on Sue's health?
---
The Victorians – Ηοme Sweet Ηοme (BBC)
Jeremy Paxman, presenter of the BBC's current affairs program Newsnight examines the life and times of the Victorian era. In the first program he focuses on the styles of Victorian artists and their stark contrast between the dreams and nightmares of the age. Victorian artists painted cozy, opulent interiors of domestic happiness without any of the hardships of the poor. Many artists however rebelled against this in the mid-Victorian era and painted what happened was happening to the unfortunates and the destitute and depict the dark, lingering fears and anxieties that threatened to destroy the calm of home which the Victorians had insulated themselves with.
---
What the Victorians Did for Us (BBC)
A documentary series that examines the impact of the Victorian era on modern society. It concentrates primarily on the scientific and social advances of the era, which bore the Industrial Revolution and set the standards for polite society today. Includes the episodes Speed Merchants, Playing God, Rule Makers, Crime and Punishment, Social Progress, Pleasure Seekers, Making It Big and Conquerors.
---
---

Below is a selection of books by various authors which look at the day-to-day in the life of the Victorian, from housekeeping and cooking, to pastimes, fashion and manners.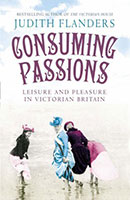 Consuming Passions: Leisure and Pleasures in Victorian Britain: Imagine a world where just one in ten people has a knife or a fork, where five out of six do not possess a cup. This was Britain in the early eighteenth century, yet by the close of the nineteenth, lives were transformed, centring around urban living, industrial employment, shopping and professional entertainment. The Industrial Revolution brought with it factories, railways, mines and machines. It also brought travel, department stores, leisure and pleasure. Consuming Passions tells the fascinating story of how, over two centuries, leisure became an industry.
The seaside and tourism, newspapers and novels, concerts, museums and shopping arcades – all were part of the new consumer world. From Aston Villa's origins in a Sunday-school to Thomas Cook's temperance tours, from Aquascutum to W. H. Smith, Judith Flanders reveals how, building on revolutions in science, technology and industry, an entirely new world was created, a world of thrilling new shopping sensations, lavish spectacle and wild theatricality – the world, in fact, of today.
---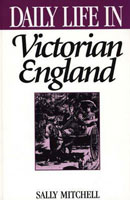 Daily Life in Victorian England: Drawing on a wealth of sources, this volume brings England's Victorian era to life. Teachers, students, and interested readers can use this resource to examine Victorian life in a multitude of settings, from idyllic country estates to urban slums. Organized for easy reference, the volume provides information about the physical, social, economic, and legal details of daily life in Victorian England. Over sixty illustrations plus excerpts from primary sources enliven the work, which can be used in both the classroom and library to answer questions concerning laws, money, social class, values, morality, and private life.
Chapters in the work cover: traditional ways of life in town and country, social class, money, work, crime and punishment, the laws of daily life (marriage, divorce, inheritance, guardians, and bankruptcy), the development of a modern urban world (with railways, electricity, plumbing, and telephones), houses, food, clothing, shopping, the rituals of courtship and funerals, family and social life, education, health and medical care, leisure and pleasure, the importance of religion, and the impact of the Raj and the Empire. Historical contexts are explained and emphasis is placed on groups often invisible in traditional history: children, women both at work and at home, and people who led respectable, ordinary lives. A chronology, glossary, bibliography, and index complete the work. This valuable resource provides students, teachers, and librarians with all the information they need to recreate life in Victorian England.
---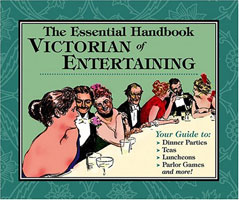 The Essential Handbook of Victorian Entertaining: An illustrated collection of amusing, authentic Victorian manners. Pick up the correct fork and dig into this delicious collection of Victorian society's weird, crazy and strange rules concerning dinner parties, teas, luncheons, social calls, overnight visits and more! Copiously illustrated with authentic line drawings by noted artists from the Victorian period.
---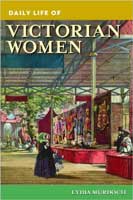 Daily Life of Victorian Women: Women in the Victorian age weren't just lounging around on fainting couches waiting for their lady's maid to loosen their corsets. They owned businesses, had political voice long before suffrage, and worked alongside men in tough jobs. This entry in Greenwood's Daily Life through History series takes a look at a wide and varied range of topics involving women living in England during the Victorian era. The book begins with a chronology covering the years from 1828 through 1903. The introduction, "Victorian Context and Ideals of Womanhood," does a good job laying out the reminder that there is no uniform experience or "typical" Victorian woman. Class and money are quickly identified as overarching themes that carry through the rest of the work.
Eight chapters cover topics such as "Women and the State"; "Family, Home, and Leisure"; "Childrearing, Youth, and Education"; and "Urban Life." Issues such as domestic violence, popular political movements, laws, and social life are explored in-depth, with most subjects noting the differences between the working class and the elite. The chapter on "Health and Sexuality" is a good example of the broadness of the coverage, exploring everything from beauty rituals and fashion accessories to sewer systems and mastectomies without anesthesia.
---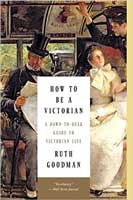 How to Be a Victorian – A Dawn-to-Dusk Guide to Victorian Life: Lauded by critics, How to Be a Victorian is an enchanting manual for the insatiably curious, the "the cheapest time-travel machine you'll find" (NPR). Readers have fallen in love with Ruth Goodman, a historian who believes in getting her hands dirty. Drawing on her own firsthand adventures living in re-created Victorian conditions, Goodman serves as our bustling guide to nineteenth-century life. Proceeding from daybreak to bedtime, this charming, illustrative work "imagines the Victorians as intrepid survivors" (New Republic) of the most perennially fascinating era of British history. From lacing into a corset after a round of calisthenics to slipping opium to the little ones, Goodman's account of Victorian life "makes you feel as if you could pass as a native" (The New Yorker).
---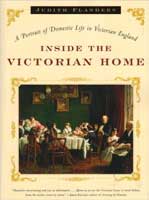 Inside the Victorian Home – A Portrait of Domestic Life in Victorian England: Nineteenth-century Britain was then the world's most prosperous nation, yet Victorians would bury meat in earth and wring sheets out in boiling water with their bare hands. Such drudgery was routine for the parents of people still living, but the knowledge of it has passed as if it had never been. Following the daily life of a middle-class Victorian house from room to room; from childbirth in the master bedroom through the kitchen, scullery, dining room, and parlor, all the way to the sickroom; Judith Flanders draws on diaries, advice books, and other sources to resurrect an age so close in time yet so alien to our own. 
---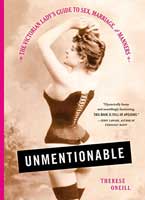 Unmentionable – The Victorian Lady's Guide to Sex, Marriage, and Manners: Ladies, welcome to the 19th century, where there's arsenic in your face cream, a pot of cold pee sits under your bed, and all of your underwear is crotchless. (Why? Shush, dear. A lady doesn't question.)
Unmentionable is your hilarious, illustrated, scandalously honest (yet never crass) guide to the secrets of Victorian womanhood. Irresistibly charming, laugh-out-loud funny, and featuring nearly 200 images from Victorian publications, Unmentionable will inspire a whole new level of respect for Elizabeth Bennett, Scarlet O'Hara, Jane Eyre, and all of our great, great grandmothers.
---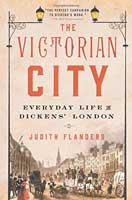 The Victorian City – Everyday Life in Dickens' London: The nineteenth century was a time of unprecedented change, and nowhere was this more apparent than London, which, in only a few decades, grew from a compact Regency town into the largest city the world had ever seen. Technology-railways, street-lighting, and sewers-transformed both the city and the experience of city-living.
From the moment Charles Dickens, the century's best-loved novelist and London's greatest observer, arrived in the city in 1822, he obsessively walked its streets, recording its pleasures, curiosities and cruelties. Now, with him, Judith Flanders leads us through the markets, transport systems, rivers, slums, alleys, cemeteries, gin palaces, chop-houses and entertainment emporia of Dickens' London, to reveal the Victorian capital in all its variety, vibrancy, and squalor. From the colorful cries of street-sellers to the uncomfortable reality of travel by omnibus, to the many uses for the body parts of dead horses and the unimaginably grueling working days of hawker children, no detail is too small, or too strange. No one who reads Judith Flanders's meticulously researched, captivatingly written The Victorian City will ever view London in the same light again.
---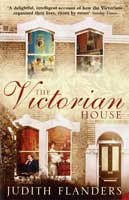 The Victorian House – Domestic Life from Childbirth to Deathbed: The bestselling social history of Victorian domestic life, told through the letters, diaries, journals and novels of 19th-century men and women. The Victorian age is both recent and unimaginably distant. In the most prosperous and technologically advanced nation in the world, people carried slops up and down stairs; buried meat in fresh earth to prevent mould forming; wrung sheets out in boiling water with their bare hands. This drudgery was routinely performed by the parents of people still living, but the knowledge of it has passed as if it had never been. Running water, stoves, flush lavatories – even lavatory paper – arrived slowly throughout the century, and most were luxuries available only to the prosperous.
Judith Flanders, author of the widely acclaimed 'A Circle of Sisters', has written an incisive and irresistible portrait of Victorian domestic life. The book itself is laid out like a house, following the story of daily life from room to room: from childbirth in the master bedroom, through the scullery, kitchen and dining room – cleaning, dining, entertaining – on upwards, ending in the sickroom and death. Through a collage of diaries, letters, advice books, magazines and paintings, Flanders shows how social history is built up out of tiny domestic details. Through these we can understand the desires, motivations and thoughts of the age. Many people today live in Victorian terraces, and so the houses themselves are familiar, but the lives are not. The Victorian House will change all that.
---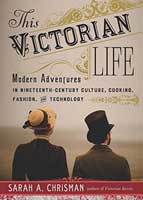 This Victorian Life – Modern Adventures in Nineteenth-Century Culture, Cooking, Fashion, and Technology: From Victorian beauty regimes to nineteenth-century bicycles, custard recipes to taxidermy experiments, oil lamps to an ice box, Sarah and Gabriel Chrisman decided to explore nineteenth-century culture and technologies from the inside out. Even the deepest aspects of their lives became affected, and the more immersed they became in the late Victorian era, the more aware they grew of its legacies permeating the twenty-first century.
Most of us have dreamed of time travel, but what if that dream could come true? Certain universal constants remain steady for all people regardless of time or place. No matter where, when, or who we are, humans share similar passions and fears, joys and triumphs.
In her first book, Victorian Secrets, Chrisman recalled the first year she spent wearing a Victorian corset 24/7. In This Victorian Life, Chrisman picks up where Secrets left off and documents her complete shift into living as though she were in the nineteenth century.
---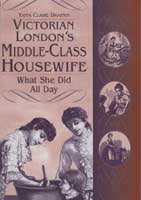 Victorian London's Middle-Class Housewife: What She Did All Day: Through a detailed description of the life and activities of the middle-class married woman of London between 1875 and 1900, this study reveals how housewives unwittingly became engines for change as the new century neared. In marked contrast to the stereotypical depictions of Victorian women in literature and on television, Draznin reveals a woman seldom seen: the stay-at-home housewife whose activities were not much different than those of her counterparts today.
By exploring her daily activities, how she cleaned her home, disciplined her children, managed her servants, stretched a limited budget, and began to indulge herself, one discovers the human dimension of women who lived more than a century ago. While most studies of this period consider values, aspirations, and attitudes, this book concentrates on actions, what these women did all day, to provide readers with a new perspective on Victorian life.
---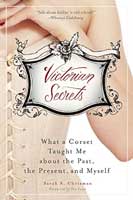 Victorian Secrets – What a Corset Taught Me about the Past, the Present, and Myself: On Sarah A. Chrisman's twenty-ninth birthday, her husband, Gabriel, presented her with a corset. The material and the design were breathtakingly beautiful, but her mind immediately filled with unwelcome views. Although she had been in love with the Victorian era all her life, she had specifically asked her husband not to buy her a corset—ever. She'd heard how corsets affected the female body and what they represented, and she wanted none of it.However, Chrisman agreed to try on the garment . . . and found it surprisingly enjoyable. The corset, she realized, was a tool of empowerment—not oppression. After a year of wearing a corset on a daily basis, her waist had gone from thirty-two inches to twenty-two inches, she was experiencing fewer migraines, and her posture improved. She had successfully transformed her body, her dress, and her lifestyle into that of a Victorian woman—and everyone was asking about it.
In Victorian Secrets, Chrisman explains how a garment from the past led to a change in not only the way she viewed herself, but also the ways she understood the major differences between the cultures of twenty-first-century and nineteenth-century America. The desire to delve further into the Victorian lifestyle provided Chrisman with new insight into issues of body image and how women, past and present, have seen and continue to see themselves.
---
Short descriptions of the films and books are either the official synopses, and/or are from Amazon or IMDB.

If you enjoyed this post, you'll also want to wander over to The Period Films List, with the best historical dramas sorted by era. You'll especially want to visit the Best Period Dramas: Victorian Era list. You may also like Victorian Valentine and Apron Pinafore Patterns and Ideas, as well as More Manners of Downton Abbey.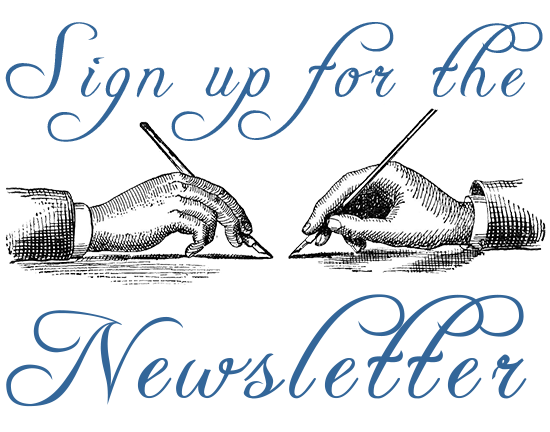 SaveSave