Last Updated on April 22, 2017
Here's the period drama line-up for what's new to streaming in March 2017 on NETFLIX Instant in the U.S. You'll also see which of these historical films and costume dramas are available to download from Netflix.
*If you need instructions on how to download from Netflix, scroll down to the end of the 75 Period Dramas to Download from Netflix post.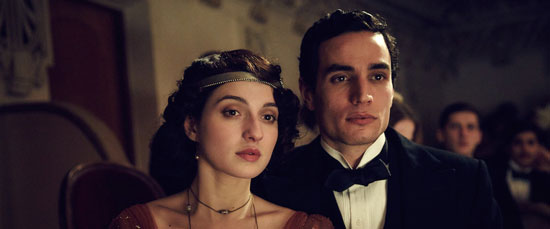 ---
---
Coming to Netflix in March
Ali & Nino (2016)

A love story of a Muslim Azerbaijani boy and Christian Georgian girl in Baku from 1918 to 1920: Ali Khan Shirvanshir, the male descendant of a royal Muslim family, falls in love with the beautiful Nino Kipiani, a Georgian princess who is Christian, while he is in Azerbaijan during World War I.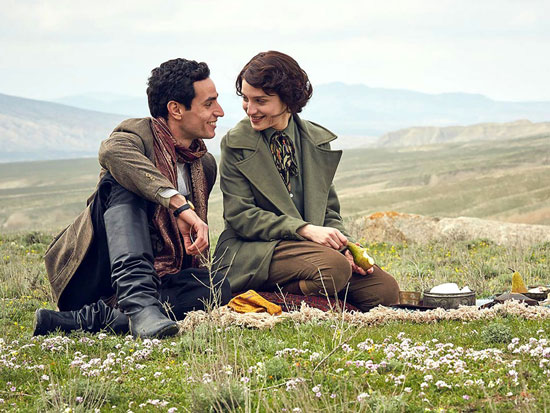 "A sweeping romance set in the Caspian Sea region around the time of World War I, Asif Kapadia's "Ali & Nino" is the kind of lush historical drama that Hollywood might have made in the 1930s but these days unsurprisingly owes its existence to foreign producers and, most especially, a renowned literary source… the book behind the movie caused Paul Theroux to exclaim: 'This wonderful novel—beautifully constructed, vivid and persuasive, a love story at once exotic and familiar—is living proof that art is indestructible and transcendent.'" – Godfrey Cheshire for Roger Ebert
Starring María Valverde, Mandy Patinkin, Adam Bakri.
Not rated.
Available to DOWNLOAD.
Available March 21.
---

Blazing Saddles (1974)
The railroad's got to run through the town of Rock Ridge. How do you drive out the town-folk in order to steal their land? Send in the toughest gang you've got…and name a new sheriff who'll last about 24 hours. But that's not really the plot of Blazing Saddles, just the pretext. Once Mel Brooks' lunatic film many call his best gets started, logic is lost in a blizzard of gags, jokes, quips, puns, howlers, growlers and outrageous assaults upon good taste or any taste at all. Cleavon Little as the new lawman, Gene Wilder as the wacko Waco Kid, Brooks himself as a dim-witted politico and Madeline Kahn in her Marlene Dietrich send-up that earned an Academy Award nomination all give this sagebrush saga their lunatic best. And when Blazing Saddles can't contain itself at the finale, it just proves the Old West will never be the same!
Starring Gene Wilder, Cleavon Little, Madeleine Kahn, Harvey Korman, Slim Pickens.
Rated R
Available March 1.
---

Chicago (2002)
Two murderesses team up to become showbiz stars: Roxie Hart is a small-time chorus dancer who will kill for fame. After doing just that, she lands behind bars alongside vaudeville star Velma Kelly, who, with the help of hotshot lawyer Billy Flynn, has spun her crime into a media frenzy. When Flynn takes Roxie's case, he makes her the latest tabloid sensation, setting the stage for a singing, dancing catfight between the all-too-willing rivals.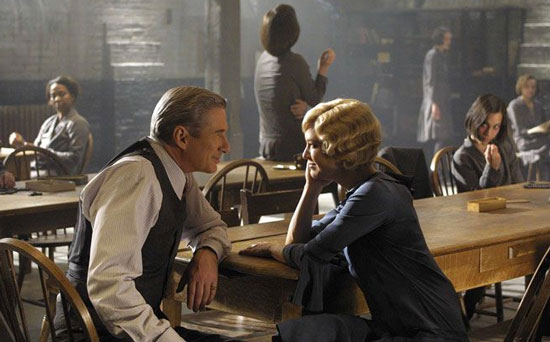 "What makes this more than a film of a great stage show is the way that the action spills seamlessly from the stage sets into real life. Magic." – Times (UK)
Starring Catherine Zeta-Jones, Renée Zellweger, Dominic West, Jayne Eastwood Taye Diggs, Cliff Saunders, Queen Latifah.
Rated PG-13
Available to DOWNLOAD.
Available March 1.
---

Five Came Back (Netflix Original)
Five Came Back is a documentary based of the book Five Came Back: A Story of Hollywood and the Second World War: The extraordinary wartime experience of five of Hollywood's most important directors, all of whom put their stamp on World War II and were changed by it forever. In conjunction with the premiere of Five Came Back, the following documentaries will be available: How to Operate Behind Enemy Lines, The Battle of Midway, Let There Be Light, San Pietro, Tunisian Victory, Report from the Aleutians, The Battle of Russia, Prelude to War, Thunderbolt, and The Memphis Belle: A Story of a Flying Fortress.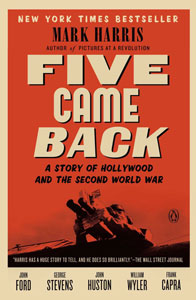 About the book: Here is the remarkable, untold story of how five major Hollywood directors—John Ford, George Stevens, John Huston, William Wyler, and Frank Capra—changed World War II, and how, in turn, the war changed them. In a move unheard of at the time, the U.S. government farmed out its war propaganda effort to Hollywood, allowing these directors the freedom to film in combat zones as never before. They were on the scene at almost every major moment of America's war, shaping the public's collective consciousness of what we've now come to call the good fight. The product of five years of scrupulous archival research, Five Came Back provides a revelatory new understanding of Hollywood's role in the war through the life and work of these five men who chose to go, and who came back.
Available March 31.
---

USS Indianapolis: Men of Courage (2016)
During World War II, an American navy ship is sunk by a Japanese submarine leaving 300 crewmen stranded in shark infested waters.
The harrowing true story of the crew of the USS Indianapolis, who were stranded in the Philippine Sea for five days after delivering the atomic weapons that would eventually end WWII. As they awaited rescue, they endured extreme thirst, hunger, and relentless shark attacks.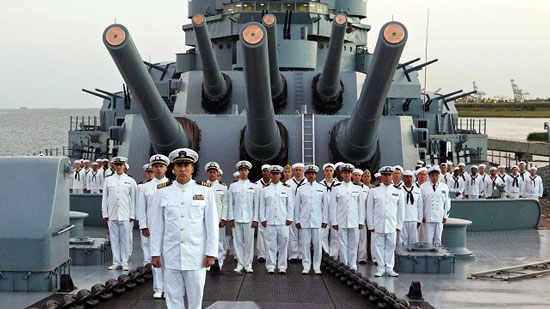 Starring Nicolas Cage, Matt Lanter, Thomas Jane.
Rated R
Available to DOWNLOAD.
Available March 25.
---


UPDATE: The dates for the following have shifted again – the current information is that BBC period drama series North & South is leaving Netflix March 31. The Buccaneers, Copper and Robin Hood are leaving Netflix April 1. Clueless is leaving March 1. 
If you enjoyed this post, be sure to see 75 Period Dramas to Download From Netflix and BritBox: BBC and ITV Streaming in the US. And be sure to wander over to The Period Films List, with the best historical dramas sorted by era.