Last Updated on December 3, 2018
We've gathered up all the new-in-November period dramas that are included with your US Amazon Prime Video membership – and a couple of historical dramas on Prime Channels that are returning with new seasons. We've made it easy for you to watch the trailers and add the movies and TV series to your watchlist: just click.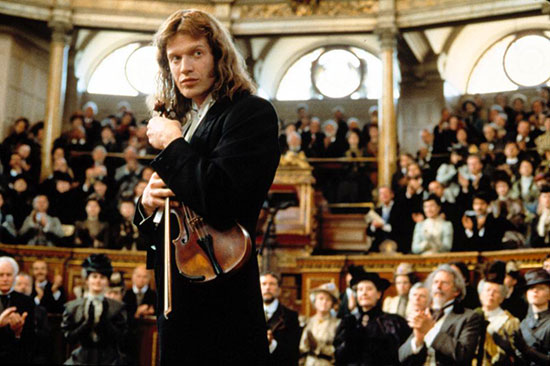 ---
To help keep this site running: Willow and Thatch may receive a commission when you click on any of the links on our site and make a purchase after doing so.
---

Period Dramas New on Amazon Prime in November
---
---

De-Lovely (2004)
From Paris to Venice to Broadway to Hollywood, the lives of Cole and Linda Porter were never less than glamorous and wildly unconventional.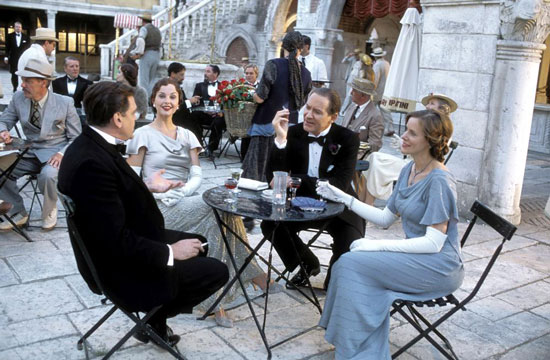 Starring Kevin Kline, Ashley Judd, Jonathan Pryce.
"A musical and a biography, and brings to both of those genres a worldly sophistication that is rare in the movies." – Roger Ebert
Rated PG-13
Available November 1
---
---

Excalibur (1981)
The King Arthur roars to life of Arthur's rise to power, the Knights of the Round Table, Merlin the Magician, the golden age of Camelot and the search for the Holy Grail.
Starring Nigel Terry, Helen Mirren, Nicholas Clay.
"Excessive but occasionally inspired, Excalibur gives us grimy lumbering knights, gloomy castles, slithering dragons, mesmerizing magic, and (of course) the struggle between good and evil." – TV Guide
Rated R
Available November 1
---

It's a Wonderful Life (1946)
George Bailey has so many problems he is thinking about ending it all – and it's Christmas! As the angels discuss George, we see his life in flashback. As George is about to jump from a bridge, he ends up rescuing his guardian angel, Clarence – who then shows George what his town would have looked like if it hadn't been for all his good deeds over the years.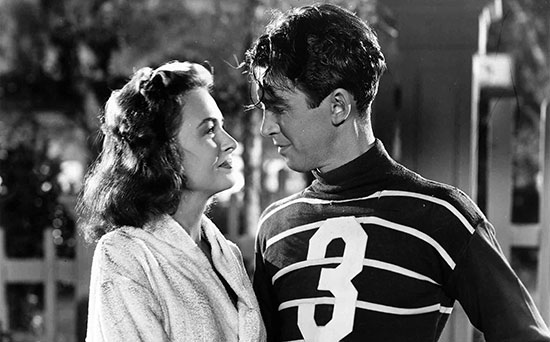 Starring James Stewart, Donna Reed, Lionel Barrymore.
Rated PG
Available November 1
Note: Thank goodness this is here – it has been getting harder to find this Christmas classic on TV. And it is technically a period movie because it was made in the post-war era and the movie is set beginning in 1919. Prime has made it available to stream in black and white (the original release) or in color.
---

---

The Motorcycle Diaries (2004)
Based on a true story, this inspiring adventure traces the youthful road trip across South America of two revolutionary friends in 1952: "Che" Guevara and Alberto Granado.
Starring Gael García Bernal, Rodrigo De la Serna, Mía Maestro.
"A beautifully wrought account of the dawning of the social conscience of one of the 20th century's most romanticized revolutionaries." – Variety
In Spanish with English subtitles, winner of BAFTA Award for Best Foreign Language Film.
Rated R
Available November 1
---

The Red Violin (1998)
A perfect red-colored violin inspires passion, making its way through three centuries over several owners and countries, eventually ending up at an auction where it may find a new owner.
Set beginning in 1681.
Starring Samuel L. Jackson, Carlo Cecchi, Irene Grazioli.
"There really is a little something here for everyone: music and culture, politics and passion, crime and intrigue, history and even the backstage intrigue of the auction business.The Red Violin follows… the idea that humans in all times and places are powerfully moved, or threatened, by the possibility that with our hands and minds we can create something that is perfect." – Roger Ebert
Rated R
Available November 1
---

The Durrells in Corfu (Season 3) PBS
Based on naturalist Gerald Durrell's much-loved trilogy of novels, the British period series "The Durrells in Corfu" sees impoverished but sparky widow Louisa Durrell make the radical decision to leave 1930s England to seek out a new destiny for her family. Shown on PBS MASTERPIECE.
In the third season: The beautiful island of Corfu continues to work its magic on the eccentric Durrell family. Even a visit from Aunt Hermione isn't the usual dreaded experience as the formerly formidable matriarch has embraced the laid-back Greek attitude and found romance. As for Louisa, after a brush with bohemian London artists, she realizes her heart lies in her island paradise. UK EDITION.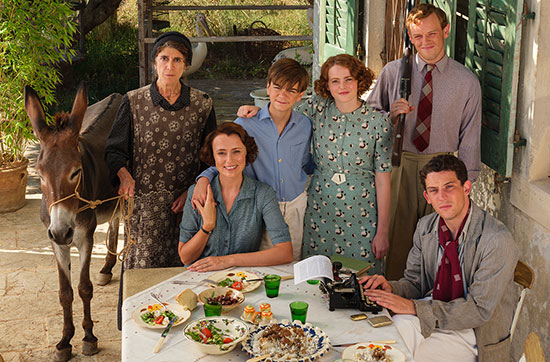 Starring Keeley Hawes, Josh O'Connor, Milo Parker.
Rated TV-PG
Reportedly Available November 6 – but as of 11/6 it hasn't been added to Prime Video. It has been added to the Amazon PBS Masterpiece Channel. Stay tuned…
---

Little Women (2018) PBS
Based on the novel by Louisa May Alcott, Little Women is the story of sisters Meg, Jo, Beth, and Amy, as they navigate what it means to be a young woman: from gender roles to sibling rivalry, first love, loss, and marriage.
3 episode mini-series set beginning in 1861. Shown on PBS MASTERPIECE.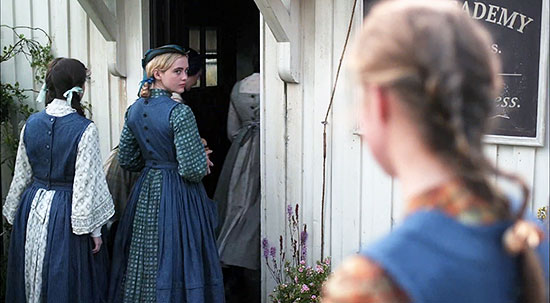 Starring Dylan Baker, Maya Hawke, Willa Fitzgerald.
Rated TV-PG
Available November 20
---
---
Period Dramas New on Prime Channels in November
---
---

Outlander (Season 4) STARZ
While on a second honeymoon with her husband, British combat nurse Claire Randall is transported back in time to 1743 Scotland. Accused of being a spy, she is catapulted into danger and finds herself torn between two men in vastly different times. Diana Gabaldon's best-selling book series is stunningly realized by Executive Producer Ronald D. Moore in this period drama.
Season Four of "Outlander" continues the story of time-travel 1960's Claire Fraser and her 18th century husband Jamie Fraser as they try to make a home for themselves in the rough and dangerous 'New World' of America.
Starring Caitriona Balfe, Sam Heughan, John Bell.
Rated TV-PG
Available November 4
Watch with STARZ 7-DAY FREE TRIAL
---

Jamestown (Season 2) PBS MASTERPIECE
On what feels like the edge of the world sits Jamestown, Virginia. For 12 years, it has been populated only by men, but the settlement is shaken up when the first women land in this wilderness. The disruptive new arrivals are immediately thrust into a new world of desire, power, and survival. The new historical series comes to us from the makers of Downton Abbey.
Set in the early 17th century.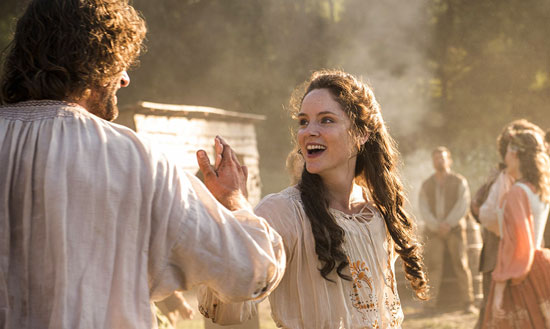 Starring Naomi Battrick, Max Beesley, Jason Flemyng.
Rated TV-14
Available November 21
Watch with PBS MASTERPIECE 7-DAY FREE TRIAL
---
---

Willow and Thatch exists because of you: You can shop our Jane Austen Period Drama Adaptations merchandise, click on our links (like these that take you to Etsy and Amazon) and make purchases on those sites, and buy period-inspired products from the Lovely Things Shop. You can also continue to share our articles, or make a financial contribution. All these things allow us to write feature articles, update The Period Films List, mail out our newsletter, maintain the website and much more. Thank you!
If you enjoyed this post, be sure to see The Period Films List,with the best British, historical and costume dramas sorted by era. Also see the list of BBC Period Dramas added to Prime in 2018.