Last Updated on June 18, 2022
We have your period drama line-up for what's new to streaming on Netflix in the US this spring – and also what's leaving.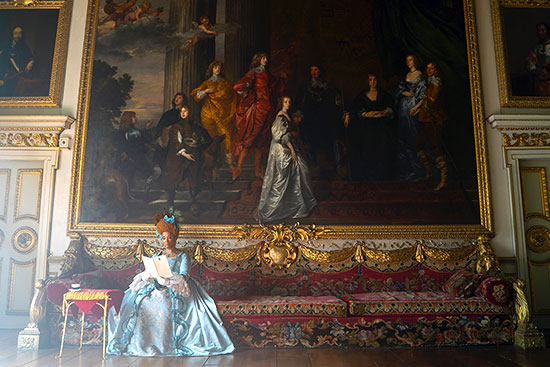 ---
To help keep this site running: Willow and Thatch may receive a commission when you click on any of the links on our site and make a purchase after doing so.
---
This list will be updated all spring: it will house all the costume, historical, and period dramas added to Netflix in March, April, and May 2022, that we think you'll enjoy.
New titles – from British period dramas to romantic television series and biopics –  will be added alphabetically to the appropriate areas all throughout the months, as soon as we learn of them. If you recognize a title from the service, it's because movies and series often get pulled off for a period of time, and then they come back.
You can click through to watch the trailers – they may save you from watching something you'll wish you hadn't (or help you find something you nearly skipped over).
We've also curated some other non-period feel-good movies and TV series including comedies and romances, that are coming to Netflix that you might like. See the "You May Also Like" section for these additional suggestions of what to watch.
Period dramas leaving Netflix this spring: Leaving March 15: Howards End (1992). March 27: Lawless (2012). March 31: A River Runs Through It (1992), Braveheart (1995), Bright Star (2009) Read our REVIEW, Interview With the Vampire (1994). Leaving April 25: The Artist (2011). Leaving April 30: First Knight (1995), The Shawshank Redemption (1994). Leaving May 31: Downton Abbey (Series 1 – 6).

The winter list for Netflix is here. Also see the Spring 2022 New on Prime Video list here.

Those who are new here should know that Willow and Thatch also has a special section for period dramas that have been added recently to different streaming services. See the "New to Streaming" drop-down menu at the top of the page.
---
---

Period Dramas Added in March 2022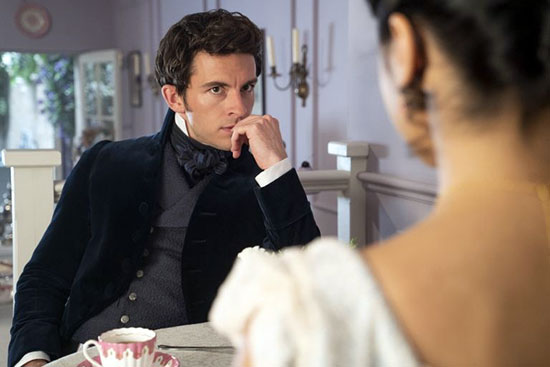 ---
---

Against The Ice (2022)
Exploring Greenland's vast landscape for a lost map, two men must fight to survive. Based on the true story of Denmark's 1909 polar expedition.
Starring Nikolaj Coster-Waldau, Joe Cole, Þorsteinn Bachmann.
Rated TV-MA
Available March 2
---

Autumn Girl (2021)
In this biopic set in 1960s communist Warsaw, Poland, performer Kalina Jdrusik is at the height of her popularity but must contend with a spurned official threatening to ruin her career. A free-spirited sex symbol, she must fight for her independence in a restrictive society. 
Starring Maria Debska, Leszek Lichota, Krzysztof Zalewski.
Rated TV-MA
Available March 8
---

The Bombardment (2021)
The fates of several Copenhagen residents –a soul-searching nun, a traumatized boy, pilots haunted by a mistake, and a conflicted police officer– collide when a WWII bombing mission accidentally targets a school full of children. Based on true events.
Starring Bertram Bisgaard Enevolden, Ester Birch, Alex Høgh Andersen, Danica Curcic, James Tarpey.
Rated TV-MA
Available March 9
---

Bridgerton (Season 2)
The eight close-knit siblings of the Bridgerton family look for love and happiness in Regency-era London high society. Inspired by Julia Quinn's bestselling novels. In Season 2, duty, desire and scandal collide when viscount Anthony Bridgerton decides to marry, only to meet his match in his intended bride's headstrong big sister.
Read about the ever-expanding "Bridgerton" universe here, and revisit the costumes from Season 1, here. 
Starring Charithra Chandran, Simone Ashley, Luke Newton, Luke Thompson, Jonathan Bailey, Claudia Jessie, Phoebe Dyvenor.
Rated TV-MA
Available March 25
---

Call the Midwife (Series 10)
"Call the Midwife" follows the nurses, midwives and nuns from Nonnatus House, who visit the expectant mothers of Poplar, providing the poorest women with the best possible care.
In Season 10, it's 1966, and it's a testing time for the midwives. But there's excitement, too, as the women's rights movement intensifies. With Trixie's help, Sister Julienne is determined to steer Nonnatus House out of its financial quandary. If you haven't started the British period drama yet, you can quickly get up to speed with everything that happened in Seasons 1 – 8, here, and Season 9 here.
Starring Jenny Agutter, Annabelle Apsion, Olly Rix, Linda Bassett, Ella Bruccoleri.
Rated TV-MA
Available March 21
---

Dunkirk (2017)
In May 1940, Germany advanced into France, trapping Allied troops on the beaches of Dunkirk. Under air and ground cover from British and French forces, troops were slowly and methodically evacuated from the beach using every serviceable naval and civilian vessel that could be found. At the end of this heroic mission, 330,000 French, British, Belgian and Dutch soldiers were safely evacuated.
Starring Fionn Whitehead, Damien Bonnard, Aneurin Barnard, Lee Armstrong.
Rated PG-13
Available March 12
---

The Last Kingdom (Season 5)
As Alfred the Great defends his kingdom from Norse invaders, Uhtred — born a Saxon but raised by Vikings — seeks to claim his ancestral birthright. The final season. 
Starring Eliza Butterworth, Alexander Dreymon, Arnas Fedaravicius.
Rated TV-MA
Available March 9
---

Midnight at the Pera Palace (Season 1)
Set in both the present day and 1919, this 8 episode, series is based on the book Midnight at the Pera Palace: The Birth of Modern Istanbul. At a historic Istanbul hotel, a journalist is thrust into the past and must stop a plot that could change the fate of modern Turkey. 
Starring Hazal Kaya, Selahattin Pasali, James Chalmers.
Rated TV-14
Available March 3
---

The Shawshank Redemption (1994)
Set in 1947 in Portland, Maine, this must-see film's seven Oscar-nominations included Best Picture, Best Actor for Morgan Freeman, Best Adapted Screenplay, and Best Original Score. Innocent but convicted of murdering his wife and her lover, Andy, a quiet banker tries to survive prison by clinging to hope — and befriending a fellow lifer named Red. 
Starring Tim Robbins, Morgan Freeman, Bob Gunton, William Sadler, Clancy Brown, Gil Bellows.
Rated R for language and prison violence
Available March 1
---
Other Just-added Period Movies & Series 
Available March 1: The Green Mile, Public Enemies. March 2: The Pirates: The Last Royal Treasure. March 17: Lee Daniels' The Butler. March 28: The Imitation Game.
---
---
Period Dramas Added in April 2022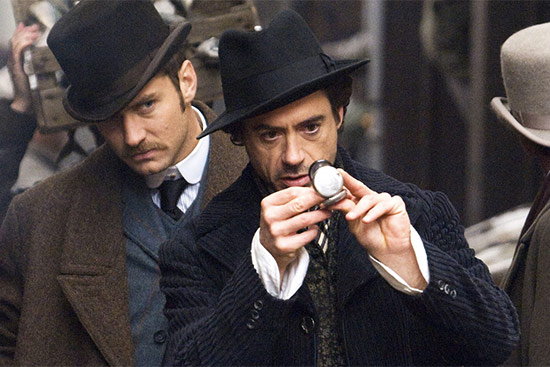 ---
---

Bonnie and Clyde (1967)
Bonnie Parker and Clyde Barrow are young, in love and on the run during a bullet-riddled bank robbery spree across Depression-ravaged America.
In 1934, small-time crook Clyde Barrow tries to steal a car and winds up with its owner's daughter, dissatisfied small-town girl Bonnie Parker. Their crimes quickly spiral from petty theft to bank robbery, but tensions between the couple and the other members of their gang–hapless driver C.W., Clyde's suave older brother Buck and Buck's flibbertigibbet wife, Blanche –could destroy them all.
Starring Warren Beatty, Faye Dunaway, Michael J. Pollard, Gene Hackman, Estelle Parsons.
Rated R for violence
Available April 1
---

Bonnie & Clyde (2013)
This 2-part mini-series is based on the true story of Clyde Barrow, a charismatic convicted armed robber who sweeps Bonnie Parker, an impressionable, petite, small-town waitress, off her feet, and the two embark on one one of most infamous bank-robbing sprees in history. Nominated for 4 Primetime Emmys.
Starring Emile Hirsch, Holliday Grainger, Sarah Hyland, Elizabeth Reaser, Holly Hunter, William Hurt.
Rated TV-14
Available April 1
---

Heirs to the Land (Season 1)
In this Spanish period drama series (Los herederos de la tierra), resourceful young Hugo Llor works to make a name for himself in 14th-century Barcelona while keeping a vow he made to the Estanyol family.
Starring David Solans, Michelle Jenner, Yon González, Elena Rivera, Jesús Carroza.
Rated TV-MA
Available April 15
---

Sherlock Holmes (2009)
The game is afoot for an eccentric detective and his partner. Detective Sherlock Holmes and his stalwart partner Watson engage in a battle of wits and brawn with a nemesis whose plot is a threat to all of England.
Starring Robert Downey Jr., Jude Law, Rachel McAdams, Mark Strong, Geraldine James.
Rated PG-13
Available April 1
---

Sherlock Holmes: A Game of Shadows (2011)
Sherlock Holmes and Dr. Watson return for another daring adventure to thwart a criminal mastermind's deadly plot with the help of a mysterious woman. Detective Sherlock Holmes is on the trail of criminal mastermind Professor Moriarty, who is carrying out a string of random crimes across Europe.
Starring Robert Downey Jr., Jude Law, Jared Harris, Rachel McAdams, Stephen Fry.
Rated PG-13
Available April 1
---
Other Just-added Period Movies & Series 
Available April 1: Saving Private Ryan, Rurouni Kenshin: Origins, Full Metal Jacket. April 25: Big Eyes.

---
---
Period Dramas Added in May 2022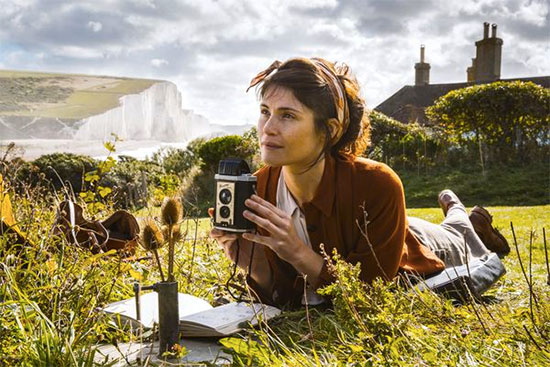 ---
---

42: The Jackie Robinson Story (2013)
In 1946, Branch Rickey, legendary manager of the Brooklyn Dodgers, defies major league baseball's notorious color barrier by signing Jackie Robinson to the team. The heroic act puts both Rickey and Robinson in the firing line of the public, the press and other players. Facing open racism from all sides, Robinson demonstrates true courage and admirable restraint by not reacting in kind and lets his undeniable talent silence the critics for him.
Starring Harrison Ford, Chadwick Boseman, Thomas Tull, Brian Helgeland, Lucas Black.
Rated PG-13
Available May 1
---

The Beauty Queen of Jerusalem (Season 1)
This 2021 epic period drama follows a family living through the Ottoman Empire, The British Mandate and Israel's War of Independence. In 1919 Jerusalem, housecleaner Rosa weds a shopkeeper who loves another woman, a choice that impacts her dynamic with eldest daughter Luna for decades. Based on the book of the same name by Sarit Yishai Levy which spans the end of the 19th century to the the War of Independence in 1948. Season 2 (technically the second part of season 1) premieres on Netflix July 29, 2022, with 10 more episodes. 
Starring Michael Aloni, Itzik Cohen, Yuval Scharf, Mali Levi, Hila Saada.
Rated TV-MA
Available May 19
---

Outlander (Season 5)
The "Outlander" series spans the genres of romance, science-fiction, history and adventure in one epic tale. It follows the story of Claire Randall, a married combat nurse from 1945, who is mysteriously swept back in time to 1743 Scotland. In Season 5, Jamie Fraser must fight to protect those he loves, as well as the home he has established alongside his wife, Claire Fraser, their family, and the settlers of Fraser's Ridge. Based on the novel series of the same name by Diana Gabaldon. 
Starring Caitriona Balfe, Sam Heughan, Sophie Skelton, Richard Rankin.
Rated TV-MA
Available May 10
---

Operation Mincemeat (2022)
In this clever and gripping British historical drama starring Colin Firth and Matthew Macfadyen, it's 1943. The Allies are determined to break Hitler's grip on occupied Europe: two British intelligence officers hatch an outlandish scheme to trick the Nazis and alter the course of World War II. Based on a true story of deception.
Starring Colin Firth, Matthew Macfadyen, Kelly Macdonald, Penelope Wilton, Johnny Flynn, Jason Isaacs.
Rated PG-13
Available May 11
---

Summerland (2020)
In this emotional story of love's endurance in trying times, an Englishwoman opens her heart to an evacuee during World War II, after initially resolving to be rid of him. Alice is a reclusive writer, resigned to a solitary life on the seaside cliffs of Southern England while World War II rages across the channel. When she opens her front door one day to find she's to adopt a young London evacuee named Frank, she's resistant. It's not long, however, before the two realize they have more in common in their pasts than Alice had assumed. A moving journey of womanhood, love and friendship. 
Starring Gemma Arterton, Gugu Mbatha-Raw, Penelope Wilton, Lucas Bond, Amanda Root, Tom Courtenay.
Rated PG
Available May 1
---
Other Just-added Period Movies & Series 
Available May 1: A River Runs Through It, Forrest Gump, Road to Perdition, Seven Years in Tibet, Once Upon a Time in America, The Quick and the Dead. May 3: Showtime 1958.

---
---
You May Also Like
This section contains a curated list of movies and TV series new on Netflix, that are NOT period dramas. We think fans of historical and costume dramas will enjoy them just the same.
Available in March: March 1: Coach Carter, Dreamer, Just Like Heaven, Margin Call, My Best Friend's Wedding, Premonition, Where the Wild Things Are. March 4: Pieces of Her. March 11: The Adam Project. March 20: Without Saying Goodbye. March 21: In Good Hands. March 22: Bulbul Can Sing.
Available in April: April 1: Catch and Release, The Blind Side, Love Actually, Something's Gotta Give, Rumor Has It…, Monster-in-Law. April 13: Our Great National Parks. April 15: Anatomy of a Scandal.
Available in May: May 1: Charlie and the Chocolate Factory (2005), How Do You Know, Hello, My Name Is Doris, The Lake House, When Harry Met Sally, You've Got Mail, War of the Worlds (2005). May 4: 40 Years Young. May 10: Workin' Moms (Season 6). May 13: Senior Year (2022). May 19: A Perfect Pairing.

---
If you enjoyed this post, be sure to see The Period Films List, with the best British period dramas, romances,  historical series, and costume dramas, sorted by era. Also see the list of Period Dramas New on Prime Video in the Winter of 2022.